The creative you use for your Facebook and Instagram ads is a key determining factor in the success of those ads. It's not just enough to have a finely tuned audience or large budget, the creative used needs to draw in your audience and make them take action. For many people it's likely that this ad they see will be their first impression of your brand, making it an extremely important point to consider.
Furthermore, video has become the best and most powerful creative format on Facebook. When split-tested against photos, video is winning for a variety of different businesses and a variety of different objectives. Instagram, in particular, has reported an 80% increase in time spent watching video on their platform, as well as 1/3 of viewed stories being from businesses. There is no doubt that there is a fine art to producing ad creative that converts like crazy, and a lot of this is down to the equipment used.
Mobile phone
Over the years the cameras that smartphones possess have increased drastically in quality, so much so that they can now be used for much more professional purposes. In fact, due to the content being posted on Facebook and Instagram coming largely from mobile devices it is likely that using an iPhone will work in your favour. Ad creative that blends into the news feed seamlessly and has a less polished feel to it reaps larger rewards. The same could also be said about Facebook and Instagram stories which are natively a vertical layout. What also happens to be a vertical layout? Your phone! Recording ad creative for both Facebook and Instagram stories should again be filmed using an iPhone for a more natural feel.
Sony A7 III
Boasting an impressive 42.4 megapixels the Sony A7 III is perfect for capturing high-quality photos and shooting video in 4K, with little coming close to the A7 III's shooting capabilities. Other notable features include an autofocus button and multi-selector to change what's in focus while shooting multiple moving subjects. Having a camera that shoots stunning video is essential when putting together creative for ad placements on Facebook, Instagram and Audience Network that can also become horizontal when made full-screen. A notable feature is its impressive ability to film in low light situations. This allows you to have more interesting creative at your fingertips.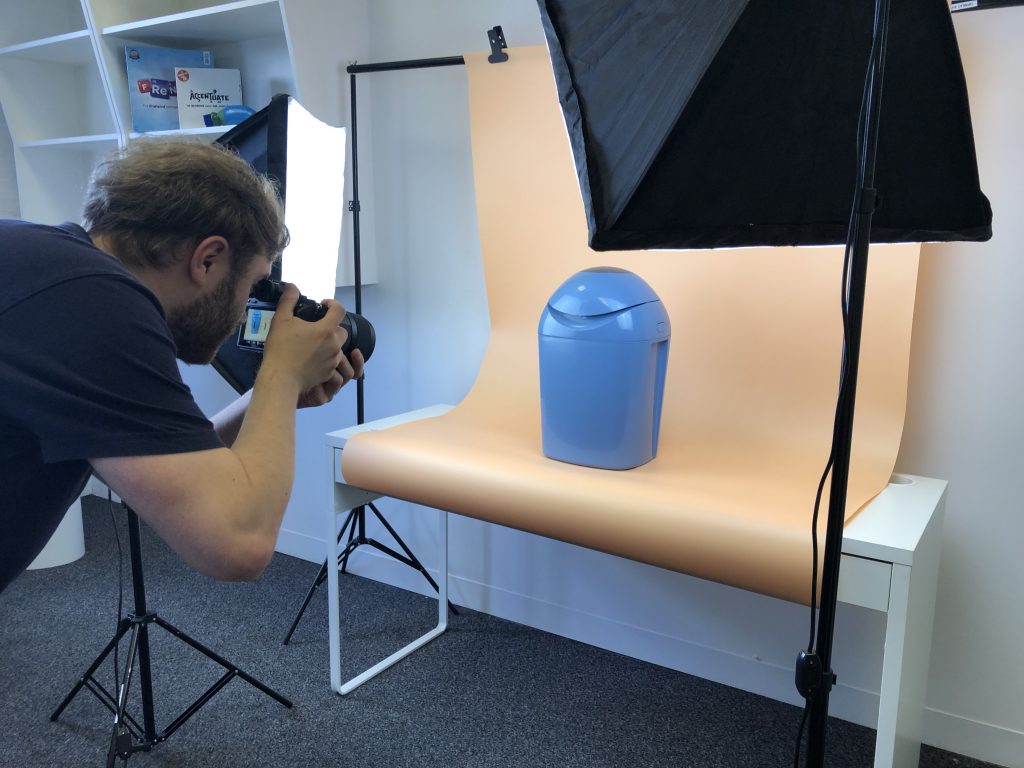 High-quality photos and video are nothing if they are left in the dark! Lighting is just as important as great footage.
Softbox lights
When shooting indoors it is never a good idea to rely solely on natural or artificial light, in both cases an extra pop of light is needed, which is where soft lights come in. A bulb is housed inside the softbox, the enclosure where light is reflected off of, creating an evenly diffused source of light for photos. This type of lighting is also useful when you are looking to create shadows on whatever is the focus of the shot. Well-lit, professional looking photo and video will distinguish your ad creative from the rest.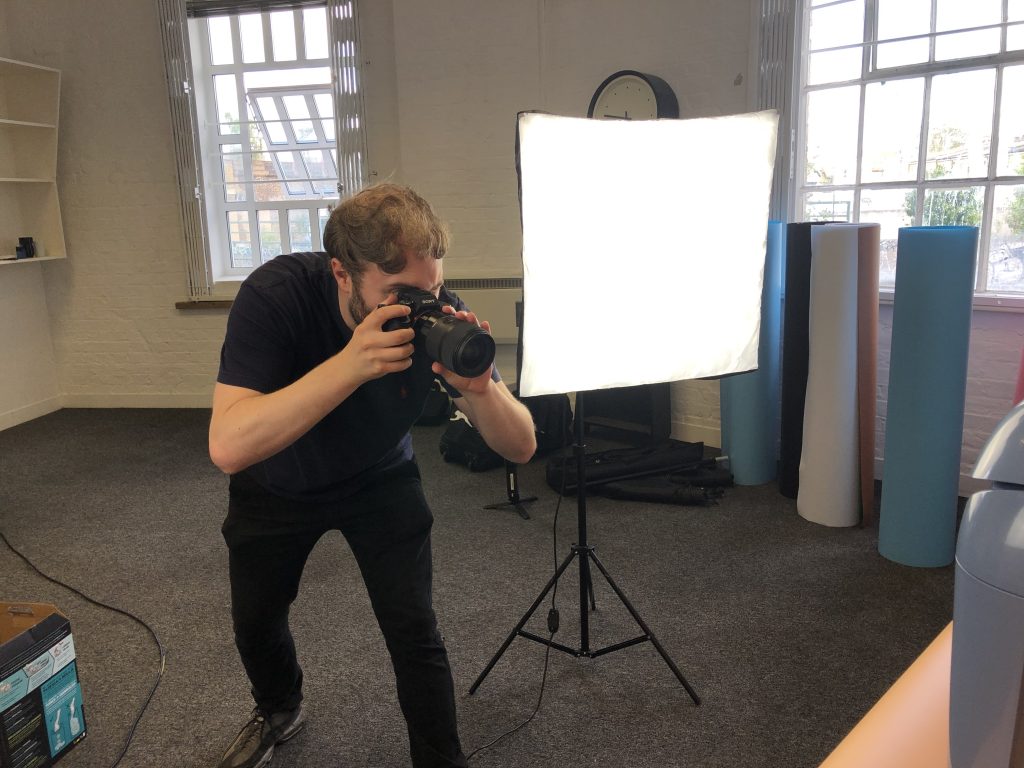 Lightbox
Otherwise known as a light tent or photo cube, this piece of kit enables us to take well-lit, studio quality imagery of smaller items. Similar to softbox lighting, this portable photo studio has three sides of light-diffusing material and one open-ended side to insert the subject of your photo and adjust it once inside the space. Using a lightbox is useful when you have smaller items that you need to shoot but are unable to use a whole studio set to take photos.
So now you've got your two recording devices, lighting and you've begun to shoot but you can't quite keep the shot steady enough and you're not able to get the angle you want…
Gimbal
In the context of photography and video, gimbals are a pivoted stabilisation system that can come mechanical or motorised. Mechanical gimbals are handheld, 3-axis devices that allow the camera operator the ability to shoot handheld without camera vibration or shake. This increased flexibility means that you can take shots in a wide range of different angles, as well as more mobile shots too. Motorised gimbals in the film industry are often attached to vehicles such as car or drones, whereby a regular tripod would render the shot useless. These different angles and increased mobility will differentiate your ad creative from the rest and in turn, improve your results.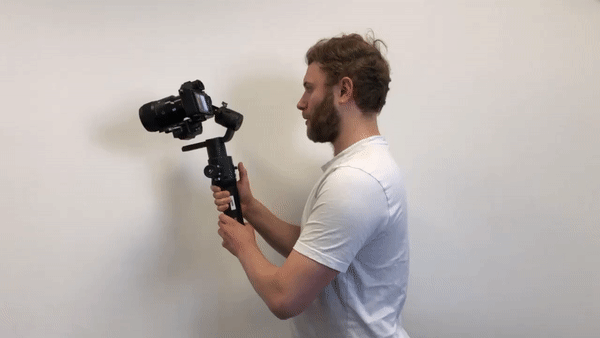 Jib
If you are looking for shots at a height or bird's eye view angle, a jib is the piece of equipment you need. This crane-like device that works similarly to a see-saw, so that the camera mounted on one end can vertically and horizontally with ease, or if necessary, a variation of the two. In more advanced scenarios, jibs can even be mounted to a dolly for shots in motion. The array of different camera angles achieved with both the gimbal and jib will set your ad creative apart from the rest of the ads on Facebook and Instagram.
You've chosen your camera of choice, you've got a well-lit shot and some advanced angles, now all you need is some sound!
Zoom H1n Handy Recorder
The clue is in the name with this handy audio recording device, the H1n handy recorder is a pint-sized microphone that allows you to record high-quality sound from an individual. This will ensure that if you have someone speaking in your ad they will be heard clearly, especially if you decide to also layer in extra audio for example. The beauty of the H1n handy recorder is that it could be attached to virtually anything that you need to record sound from.
Shotgun/boom microphone
If you are looking to record improved audio quality directly from a camera, then a boom mic is the piece of equipment best suited to your needs. DSLR cameras were primarily made for photos so any video capacities were added at a later date, mics included. An external boom mic can make a world of difference, especially when considered that audio is often recorded separately on a phone for example. Having this microphone attached means that you can film with sound, removing the need to edit separate audio in post-production. What's great is it can also serve its purpose detached as a traditional microphone or attached to a boom pole to record from a distance.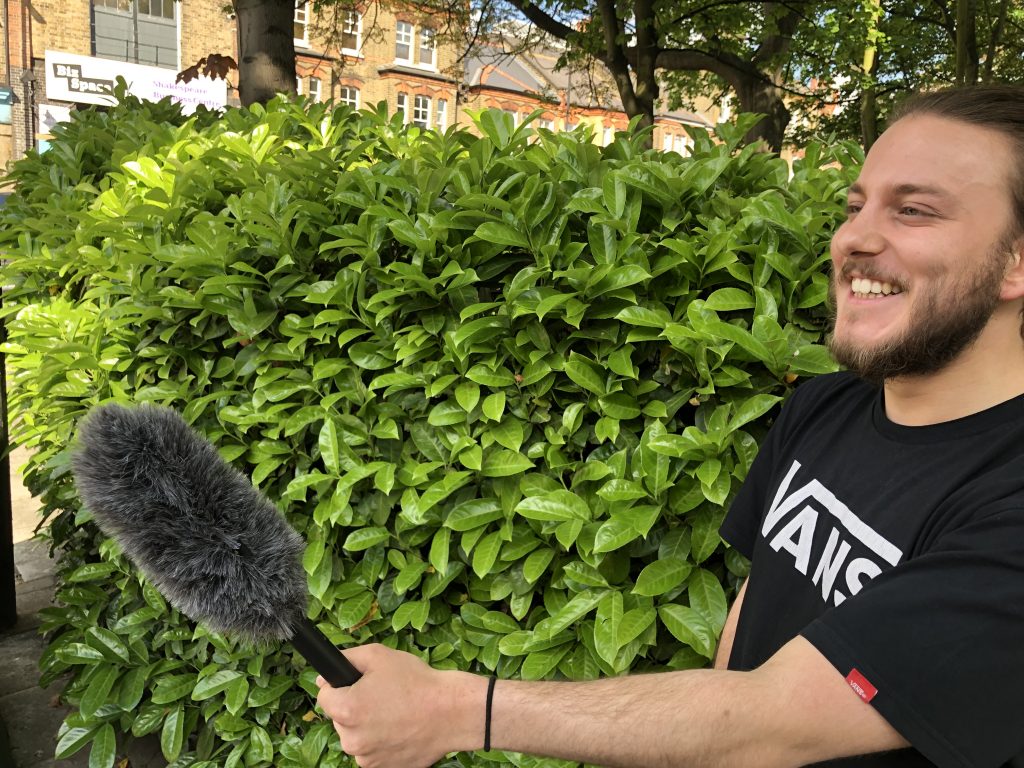 Although video recording equipment can record sound, additional pieces of equipment such as the Zoom H1n handy recorder achieves a far superior quality in comparison.
Facebook and Instagram are platforms that thrive on visual creative so the content produced must be taken into consideration, and in turn, the equipment used. The creative you provide when building Facebook ads must be of the highest quality to shine through the masses of ads people encounter daily. How will you record or photograph your next piece of content? What piece of equipment did you find most interesting? Let us know in the comments below!