The Facebook, Instagram and Messenger Specialists
A highly trained, dedicated team of performance marketing professionals.
Hey there, we're Upbeat Agency
We're a fun, friendly and results-driven social media advertising agency comprised of a mixture of world class media buyers, a top creative team, bot building specialists, and much more.
We specialise in helping clients to harness the power of Facebook, Instagram and Messenger to grow their businesses.
Here are some of the great ways we can help you:
We live and breathe the Facebook family of apps, whether it's scaling campaigns, optimising for lead generation, delivering consistent results or making incredible ad creative, our team of incredible professionals are here to drive great performance.
A Facebook Marketing Partner
We spend so much money on Facebook, of course they love us. So much so that we are an official Facebook marketing partner.
Our ongoing relationship with Facebook means you benefit in the following ways:
Video ad creative has become such an integral part of the Facebook network that we have our dedicated studio and top creative team to produce great content.
We have all the latest equipment, the space, and most importantly knowledge and experience to create video content that we get to show to tens of millions of people.
We have:
Access to producers and directors
Access to models and actors/actresses
All the latest equipment
Fully equipped studio
To find out more about our video ad creative click here
We have an incredible London based team who are all tied into the same mission of driving great results for your business.
Our team are highly-trained, dedicated, enthusiastic, have great attention to detail and having a detailed understanding of how to get the Facebook family apps working for your business.
We believe in investing time, money and effort into our team and have a great culture that is centred around having fun, enjoying Mondays, and getting the best results for our clients.
Our team is made up of world class media buyers, videographers and editors, bot builders, account managers, community managers and creatives. We have the right winning mix of character and competence to be able to deliver on every pound we spend.
We Work With Small Companies All The Way Through To Large Corporations
Here are some of our superstars
Owner & CEO
Oh Captain, our Captain! Jordan founded Upbeat Agency out of a love for all things tech and entrepreneurship. He loves building his and his clients' business, and has a keen interest in social media, leadership and doing good in the world. 
Jordan loves the precision and scalability of the Facebook network, and has been the driving force behind Upbeat's success in helping our clients achieve incredible results online.
His sensory acuity and fine-tuned decision-making processes make him a world class leader, and CEO of one of the best FB and IG agencies in the world – Upbeat!
On the rare occasions we can convince Jordan to take some time off, he enjoys tennis, travel, and keeping in shape with sports events. He recently completed the "Dirty Weekender," which involved 200 obstacles over 22 miles!
Business Development Officer
Olly loves digital marketing, and comes to Upbeat from an incredibly strong sales background with a particular interest in creating beautiful and lasting relationships with our clients. Meeting new people and understanding their business is Olly's favourite part of his work. He is an extremely outgoing and charismatic guy, and you will love talking to him if you get the chance to. 
Olly honed his powers of negotiation through constant practice with his 2-year-old daughter. 
When he's not drafting sales agreements, Olly enjoys stage acting. In a former life, he was also a professionally trained wrestler!
Client Relations Manager & Head of Messenger Marketing
After over a decade of experience in all aspects of digital marketing, management consulting and the music industry, Josh joined Upbeat Agency to spearhead the Messenger Marketing Department and help deliver fascinating results for clients through ChatBots and Conversational Marketing. 
Josh is also a travelling DJ and Music Producer, and runs his own record label and events brand, specialising in electronic music, which has let him travel all over the world to pursue his passion outside of the office. 
If you speak to him today, he will blow you away in the ways he can transform your business through Chatbots.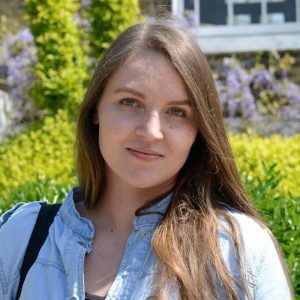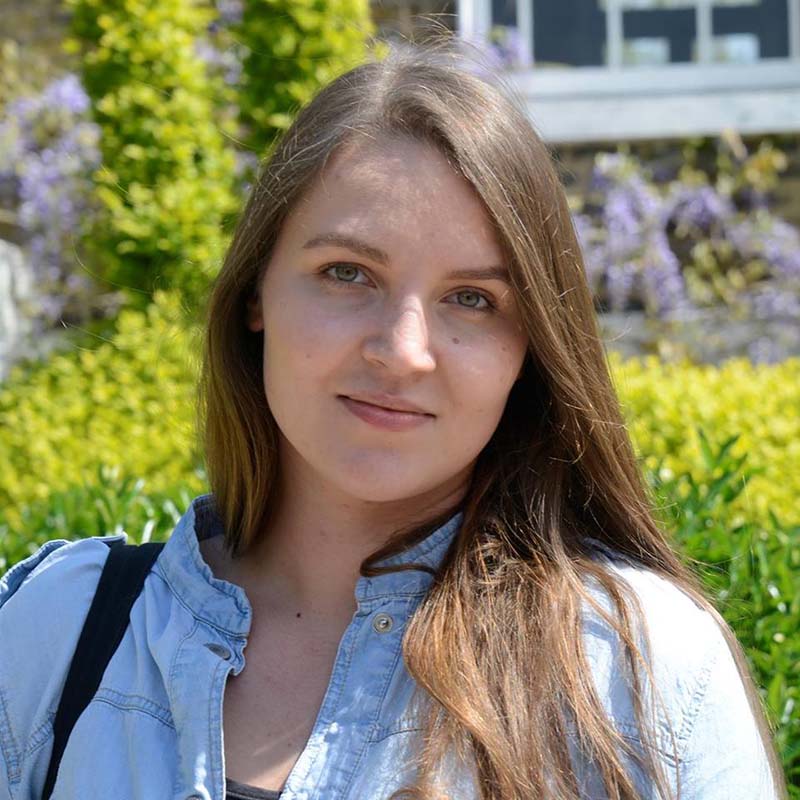 Account Manager & Team Leader
Paulina is our Team Leader, and regularly uses her Facebook ads expertise to help her team and their clients achieve the best possible outcomes online.
She loves growing businesses with Facebook ads, and finds it extremely rewarding to see her client's revenue doubling month after month!
Paulina is a music and sports lover, an intermediate meditator and a budding guitarist. She spends her free time between the gym and electronic music events. She also loves travelling and at least once a year turns into a solo backpacker to explore new continents.
Executive Assistant and Office Manager
With a BA (Hons) in Business Management and over 12 year's experience in operations, Kav brings an abundance of expertise and warmth to her role as Operations Manager. Her primary focus is on delivering consistent and meaningful experiences within the organisation.
In her role as Operations Manager, Kavita maintains the smooth day to day running of Upbeat Agency, ensuring that time gets spent where it matters most – solving problems, manage the flawless and timely executions of all tasks, processes and contracts so as to maintain an efficiently run office.
Well-versed in international gastronomy, Kavita also enjoys spending her free time sampling spectacular wines from across the world.
Account Manager
Anthony's creative multimedia background backing up a deep knowledge in direct response marketing makes him the perfect person to manage your campaigns. He believes the most important factor for success is nailing the relevant product-market fit, and cutting through the noise with inventive powerful ads.
If you can get Anthony away from one screen, it's usually to put him in front of another. He loves games, animation, music production, and design. Anthony has performed on stage as a vocalist all over London – one of his shows was even featured on BBC news.
Anthony's positivity is one of our favourite things about him, and we know you'll love working with him too!
Account Manager
Jacob started digital marketing straight out of college at the ripe old age of 18. He loves learning new ways of advertising on the Facebook family of apps, and also getting great results and engagement for the work he's involved in. Jacob manages Upbeat Social, works with a ton of different clients from different industries, and has taken like a fish to water to anything we've thrown at him.
Jacob loves music, going to gigs, and films.
Account Manager
Desislav is a high growth expert, who comes to Upbeat with 5 years of Facebook ads and direct response marketing experience. When he is not managing accounts and scaling businesses, he is managing accounts and scaling businesses… 
On the few occasions we can drag Desislav away from Business Manager, he can be found doing yoga or reading books.
Account Manager
Jack began managing facebook ads in 2016, running campaigns for his own drop shipping stores. From making the video creative to rigorously analysing the numbers, he loves how Facebook ads allow him to combine creativity with his analytical skills.
Outside of work, Jack enjoys playing and watching football. He also loves going to music events, the gym, meditation and a good TV series.
Account Manager
Dr. Quan's background is in Product Development, and he got into Facebook marketing by running ads for ecommerce products. He loves the different types of businesses that can be promoted on Facebook, and the kinds of opportunities this creates for his clients. His favourite part of his job is building ads, and the creative that makes them stand out from the crowd.
Quan has lived in London most of his life, and enjoys rock climbing and spending time with his friends and family. He earned his doctorate in Bio-Analytical Chemistry (try saying that 3 times fast!) from the University of Surrey.
Head of Creative Department
Passionate about digital marketing and design, Luka loves designing and delivering killer adverts in order to maximise return on investment. He takes greatest pleasure in finding the balance between performance and branding so that your adverts stand out from the crowd.  
Luka has scripted, shot and edited ads that have achieved more than 100,000,000 impressions.
In another life, Luka is usually found travelling to European cities delving into their bars and eateries. A fluent speaker of 3 languages, Luka is a lover of linguistics. Winding down is something he doesn't do enough, but listening to and producing music is how he does this best.
Creative Department
Originally from Denmark, Mikkel is one of our creative gurus who designs bespoke videos and images for our clients. He is fully dedicated to each project he takes on, and enjoys creating something unique for each video. When he's not client-focussed, Mikkel likes to experiment with equipment, and helps documents our life here at Upbeat. You rarely see him without a camera pressed to his face!
When he came onboard, Mikkel made the famous Boot Buddy video creative that made 80,000,000 impressions ONLY in the UK!
Outside of work, Mikkel works on his personal projects to create his own art, and to make himself a better filmmaker. He loves travel, and can't be trusted around a jar of Nutella.
Account Manager
With a strong background in e-commerce, Tom has worked closely with top retailers to help drive conversion and has also run his own online stores. He is motivated by brands that are doing something different and loves a challenge. 
Tom has a keen eye for photography, enjoying capturing moments worth sharing.
Account Manager
Laurynas is a self-taught Facebook ads manager who has worked with drop shipping companies in the past. His favourite part about running ads is how accurate Facebook is with targeting the people that will most benefit from your product. He loves optimising, building audiences, and scaling campaigns.
Laurynas is originally from Lithuania and has lived in London for over 10 years. He loves going to the beach and is an expert at making scrambled eggs.
Speak to the Professionals
If you're interested in finding out more about how we can help your business get great results on Facebook, Instagram and Messenger then simply fill in the details below and one of our team members will be in touch.