We collaborate with progressive, ambitious brands we believe in.
We collaborate with progressive, ambitious brands we believe in.
Introducing your
Pinterest advertising

dream-team
Creating visually stunning Pinterest content that engages your audience, grows your following and drives real-world sales can feel a lot like spinning plates.
That's where our team comes in. Our Pinterest experts will handle everything for you, from crafting show-stopping content to leveraging data-fuelled strategies that drive exceptional results and power your brand's digital growth.
What are the benefits of working with a Pinterest marketing agency?
What our clients say about us?
Amazing team and they provide Real results, Very rare to find a agency working on performance, Upbeat is one of them
Amin Dolatshahi
2023-08-03
Excellent Advice for social ads, lovely people and very professional. Highly recommend the team Upbeat!
Dereck Sarmiento
2023-07-24
Highly recommend the team at Upbeat! The partnership kicked off during our busiest time of the year and they did a brilliant job, helping us to smash our targets during peak. They have also helped us to unlock new opportunities through channel expansion, which has importantly diversified our marketing mix
Nice team and supporting.
I highly recommend Upbeat Agency for their exceptional marketing services. The team's transparency and communication have been remarkable!
M Angeles Soria Garcia
2023-06-08
I highly recommend Upbeat Agency for their exceptional marketing services. The team's transparency and communication have been remarkable!
If you are looking to outsource / scale-up your paid media presence I would certainly recommend Upbeat. I have used them for multiple brands and they always provide a thorough job which is executed with thought and precision. The time spent at the start learning about your brand, business and target customers is invaluable and I always get the impression they truly understand what you want to achieve from a commercial and brand perspective. On the whole it is a very well run agency with no over-promising. Highly recommended. Thanks Team.
Really helpful hands on team with a lot of experience in the social sector, have really helped us with growing paid social.
It's almost been a year with the team and i thoroughly enjoy working with them. Their social media strategies are beyond comparison and results were muck quicker than we anticipated. Keep up the good work guys!
We have been working with Upbeat since 2019 on our paid media strategy and have found them to be great! We feel like they are fully invested in our small business, have helped us to navigate new social platforms, and are a pleasure to work with!
Danielle Horton
2022-10-17
Reach a receptive & engaged audience
Pinterest users are ready & willing to purchase products from new brands – and this presents a huge opportunity.
46% of weekly users have discovered a new brand on Pinterest, while 97% of top Pinterest searches are unbranded. If you want to find engaged buyers and increase sales, Pinterest is for you.
Use data-led targeting to find high-converting users
By utilising data-driven targeting strategies on Pinterest, you'll be able to find highly profitable audiences. 
Whether you're building Interest segments or launching granular keyword targeting, Pinterest offers a wealth of audience data that enables you to drive quality traffic and boost website sales.
Launch SEO tactics that drive brand visibility
Pinterest is essentially a visual search engine – and where there's a search engine, there are effective SEO tactics. 
Through optimising your Pinterest profile, using strategic keywords, and creating engaging content, you can improve your visibility in Pinterest search results to increase brand awareness.
Still not convinced? We'll let the
results

speak for themselves.
£300 to £5000 a Day in Sales Revenue
Reduced CPA with Meta marketing
Optimised creative and strategy for Q4
Video campaign drives brand success
UGC enhanced sales and engagement
Tailored strategy increases EU sales
Book your consultation call now
Discover how a Pinterest marketing agency can help you to crush your key business objectives and drive consistent brand growth.
Searching for specialist Pinterest advertising services? You're in the right place.
Pinterest Marketing Strategy
We'll help you to craft a data-driven Pinterest advertising strategy that's tailored around your specific business objectives and target audience.
Plus, your dedicated account manager will make decisive adjustments based on ad performance and data insights, helping you to stay one step ahead of the competition at all times. We'll ensure that you're never stagnant in the Pinterest landscape, with constant optimisations that keep your brand top-of-mind for potential customers – and miles ahead of the rest of the market. 
Your data-fuelled Pinterest strategy will also cover every stage of the sales funnel, from brand awareness to conversion. Identify high-value consumers, engage them with quality creative assets, and generate consistent product sales with every ad format.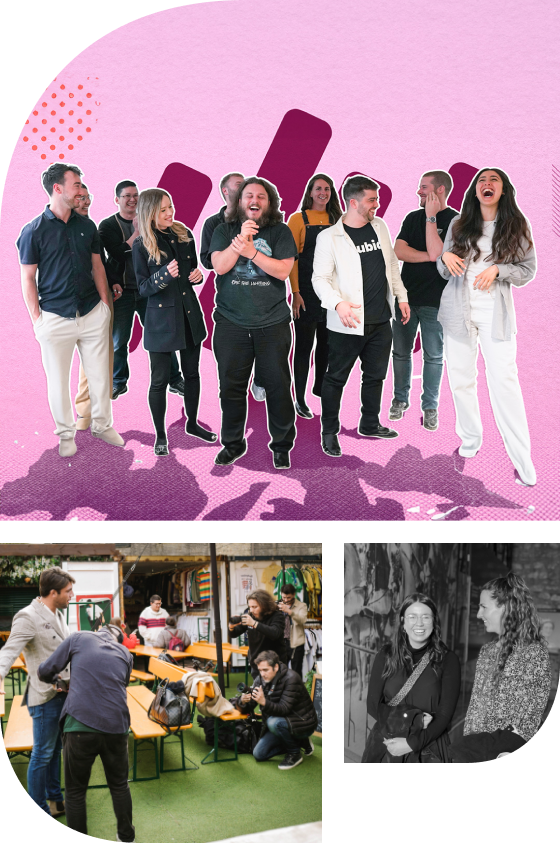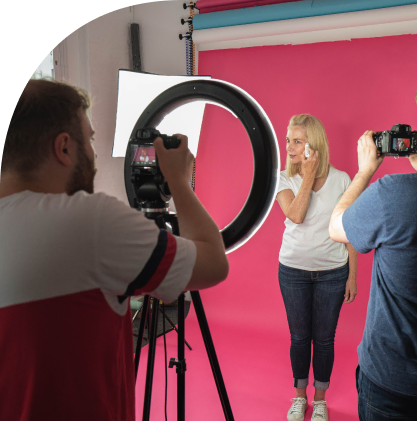 Launch social media marketing campaigns on Pinterest that maximise your brand visibility and engage high-value customers at scale. 
Experiment with a wide range of Pinterest ad formats and rapidly optimise towards the best-performing placements to drive outstanding returns for your business. We'll keep a close eye on the delivery of different Pinterest placements to ensure that every penny you spend is contributing towards your business objectives. 
Every adjustment, tweak, and optimisation we make will also be supported by real-time data and performance insights – so you can be confident that your Pinterest ads are working as hard as possible to supercharge brand growth. 
Looking to produce an engaging video asset that tells your brand story? Need high-quality product ads that generate consistent sales? 
We can help. Our veteran production team will help you to build show-stopping Pinterest advertising content that showcases your brand personality and captures the attention of your audience. The Pinterest platform is all about eye-catching visuals, and with support from our production team, you'll be able to stand out from the competition with bold creative content and unique graphic design. 
Our production specialists will also enable you to unlock the power of User Generated Content for advertising.
UGC allows you to promote your products and connect with your target audience in a uniquely authentic way, with endorsements from real customers that add serious credibility to your brand. With a solid UGC strategy in place, you'll be able to harvest quality assets, get them in front of your audience at scale, and skyrocket clicks and conversions. 
High-performing organic content
As part of our Pinterest marketing services, we'll also deliver a stream of compelling organic content that keeps your profile active and your target audience invested. 
You'll receive a diverse mix of highly effective organic assets, from UGC clips to product shots and brand videos – all designed to improve your position in Pinterest search results, engage your existing followers, and attract new prospects. 
We'll ensure that your organic content and Promoted Pins work in perfect harmony to maximise quality clicks and website conversions.
Leverage our extensive creative network to find talent that can elevate your content, promote your brand, and engage your audience. 
Our production experts will connect you with skilled creators and influencers that can showcase your products in an authentic and compelling way. While influencer partnerships will allow you to tap into brand-new, highly receptive audience segments, UGC can help you to launch assets that build trust and credibility among your target customers. 
We only work with trusted talent that can consistently deliver quality content for our clients, so when it comes to content production, you're in safe hands. 
An agile, multi-channel social media marketing strategy is key to success. By building your presence across several social networks, we'll help you to maximise clicks and conversions. 
Our veteran team will also combine creative flair with data-powered insights to produce effective assets and tactics for every single platform. 
Discover profitable new audience segments, implement cross-channel learnings to drive performance, and accelerate brand growth on multiple social platforms.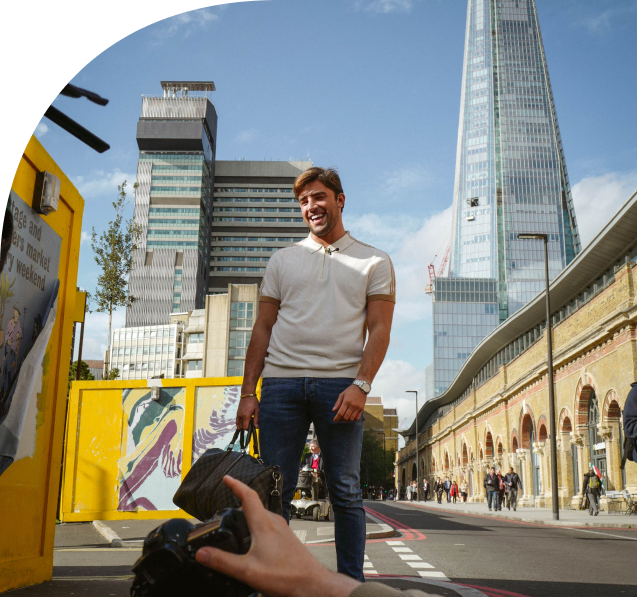 Our specialists will help you to take full advantage of Pinterest's impressive SEO capabilities, supporting you with:
A consistent SEO strategy will enable you to significantly boost your visibility and engagement on the Pinterest platform. Tap into the technical expertise of our Pinterest experts, and utilise Pinterest SEO to attract new followers and build your brand profile.
Our team will provide you with constant Pinterest advertising campaign updates and data-led analytics, so you'll always know exactly how your social media ad spend is performing. 
We'll equip you with the reporting insights you need to make decisive optimisations that drive tangible business growth. Plus, you'll never receive complex jargon or confusing statistics that leave you scratching your head – just crystal clear performance headlines that allow you to understand what Pinterest marketing is doing for your business.
On top of that, your Pinterest agency team will always be on-hand to answer any questions about your campaign's performance – so you can receive expert guidance, whenever you need it.
An experienced Pinterest ads agency can do brilliant things for your brand. But don't take our word for it.
Book a call with our experts now
Discuss your key challenges with our team, and learn how partnering with a Pinterest marketing agency can fuel superior results.
We're all about strong relationships, which is why we have long-standing connections with Pinterest
We've been working with Pinterest for a long time – and that comes with certain perks.
As Pinterest Partners, we get a dedicated account rep to provide expedited support and invaluable strategic insights, exclusive updates on key platform trends and upcoming updates, and invite-only workshops and training sessions to sharpen our knowledge.
More importantly, when you partner with us, you'll be able to capitalise on these connections too – providing you with a key competitive edge across digital marketing channels. 
Speak to a seasoned professional about your social media marketing goals and objectives
Have the opportunity to ask any question you like and get instant feedback on your Pinterest advertising?
Get a free no-obligation quote and understand exactly what's involved with hiring a professional agency