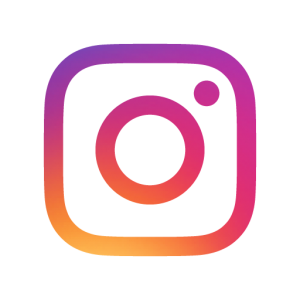 Get the Best Results with your Instagram Advertising Budget
Instagram Advertising is without doubt one of the most powerful ways to target and engage new and existing audiences for your brand. With so many daily users the potential to communicate at scale is immense.
Creating superb content that grabs attention
We have a team of in-house professionals who can plan, shoot and edit video content specifically for Instagram feeds and stories.
Develop a strategy that will get you results
Our media buyers use their experience to develop a strategy unique to your brand and goals, focusing purely on driving results.
Build and manage highly targeted campaigns
Campaigns are built with content that is designed to capture the user's attention and drive highly targeted traffic to your products.
Growth and consistent account Scaling
We always aim to grow an account to its full potential, utilising scaling techniques to drive large volumes of leads and sales.
IN DEPTH REPORTING and communication
It's important that we constantly communicate between us which is why we provide in depth reporting at all times so that we are heading in the right direction.
Harness one of the most powerful advertising platforms on the planet and maximise the opportunity of Instagram Ads
If you aren't already growing your brand through Instagram you should be leveraging the opportunity through the millions of active users worldwide. Take your share of the audience on Instagram.
One of the most popular placements across the Instagram network due to the attention that the feed receives from users on Mobile. Both image and video work incredibly effectively coupled with the right targeting.
In Feed Ads are likely to generate high engagement rates and produce conversations that lead to very warm customers. We also expect new types of In Feed Ads to be available in the near future that use technology such as Augmented reality.
Stories are now one of the most popular ways to consume content on social media and are also a highly effective placement to advertise within.
Full screen vertical content can be used to maximise the screen space, however stories can also support media that is used within feed ads.
INSTAGRAM ADS: DYNAMIC PRODUCT ADS
One of the most effective ways to generate sales on Instagram is through Dynamic product ads. DPA's will always be some of the best performing campaigns because of the ability to dynamically insert a product into an Ad based on what a user has previously been engaging with.
DPA's are tailored, relevant, responsive and sophisticated.
One of Instagram's newest features is REELS which follows a similar usability to TikTok.
We fully expect Instagram to launch Ads on this placement in 2021 and we are ready to capitalise on this placement in the most creative way possible.
Our Approach to Instagram Advertising.
We take the time to understand your brands products and services, business objectives and target audience.
Every brand is different so it's important we take the time to figure out the strategy that's right for you.
We review your existing assets and help to create unique content that we know will perform best.  
With the incredible amount of data available we build custom audiences and utilise pixel tracking.
First impressions count which is why we prioritise producing the most effective creative and copy.
Campaigns are never left untouched and require consistent optimisation to achieve the optimal results.
We never settle, we utilise scaling techniques to gradually drive large volumes of leads and sales where possible.
Weekly and monthly reporting is crucial to keep you informed on the performance of you Social Campaigns.
Here at Upbeat Agency we have a great team of Instagram marketing enthusiasts! We love Social Media and spending time developing campaigns each and every day. If you would like to have a chat about how we can take your business to the next level using Instagram Advertising then fill in the form below and you can speak to one of our experts.
Speak to the Instagram Advertising Experts.
If you're interested in finding out more about how we can help you with Paid Social then fill in the form, give us a call, or send us a message on Messenger.
We're always happy to discuss Instagram strategies, review ad accounts or have conversations with businesses looking to make progress.