We collaborate with progressive, ambitious brands we believe in.
We collaborate with progressive, ambitious brands we believe in.
Meet your team of
Snapchat advertising

experts
Snapchat is growing at a significant pace. Coupled with a content format focused on engaging, consumable video content, it offers brands an unparalleled opportunity to get their messaging in front of a highly engaged audience.


We're here to make that happen for you. Our team of expert account managers, media buyers and creatives will deliver a proven strategy tailored to your brand that helps you unlock the growth potential Snapchat has to offer.
What are the benefits of working with a Snapchat marketing agency?
What our clients say about us?
Amazing team and they provide Real results, Very rare to find a agency working on performance, Upbeat is one of them
Amin Dolatshahi
2023-08-03
Excellent Advice for social ads, lovely people and very professional. Highly recommend the team Upbeat!
Dereck Sarmiento
2023-07-24
Highly recommend the team at Upbeat! The partnership kicked off during our busiest time of the year and they did a brilliant job, helping us to smash our targets during peak. They have also helped us to unlock new opportunities through channel expansion, which has importantly diversified our marketing mix
Nice team and supporting.
I highly recommend Upbeat Agency for their exceptional marketing services. The team's transparency and communication have been remarkable!
M Angeles Soria Garcia
2023-06-08
I highly recommend Upbeat Agency for their exceptional marketing services. The team's transparency and communication have been remarkable!
If you are looking to outsource / scale-up your paid media presence I would certainly recommend Upbeat. I have used them for multiple brands and they always provide a thorough job which is executed with thought and precision. The time spent at the start learning about your brand, business and target customers is invaluable and I always get the impression they truly understand what you want to achieve from a commercial and brand perspective. On the whole it is a very well run agency with no over-promising. Highly recommended. Thanks Team.
Really helpful hands on team with a lot of experience in the social sector, have really helped us with growing paid social.
It's almost been a year with the team and i thoroughly enjoy working with them. Their social media strategies are beyond comparison and results were muck quicker than we anticipated. Keep up the good work guys!
We have been working with Upbeat since 2019 on our paid media strategy and have found them to be great! We feel like they are fully invested in our small business, have helped us to navigate new social platforms, and are a pleasure to work with!
Danielle Horton
2022-10-17
Reach a huge audience of potential customers
If you're looking to grow brand awareness or scale up your digital advertising, Snapchat is the platform for you. 
More than 375m people use the Snapchat app every single day, providing you with a golden opportunity to reach new prospects, build your profile, and generate conversions at scale.
Utilise creative and unique Snapchat ad formats
Snapchat offers a wide range of high-impact ad formats that allow you to deliver memorable and engaging executions. 
Showcase your product range with Collection ads, land key brand messages with eye-catching Story ads, and drive mass Snapchat audience engagement with AR Lens Experiences. 
Engage and convert younger audiences
The Snapchat advertising platform is extremely valuable for brands looking to connect with younger shoppers. 
Snapchat reaches 90% of the 13-24 age group in more than 20 countries, so if you're keen to engage Millennial or Gen Z audiences, Snapchat is one of the best social media platforms for your brand. 
Still not convinced? We'll let the
results

speak for themselves.
£300 to £5000 a Day in Sales Revenue
Reduced CPA with Meta marketing
Optimised creative and strategy for Q4
Video campaign drives brand success
UGC enhanced sales and engagement
Tailored strategy increases EU sales
Book your consultation call now
Learn how an experienced Snapchat advertising agency can help you to smash your business targets.
Our specialist Snapchat marketing services? We're glad you asked.
Snapchat Marketing Strategy
Launch a cutting-edge Snapchat advertising strategy that's tailored to your specific business goals, built around your target audience, and designed to maximise ROI with your ad spend.
We'll stay dialled into the Snapchat ad manager and will help you to stay agile with tactical optimisations, in-flight adjustments, and flexible test & learn tactics. Equipped with a data-driven, full-funnel Snapchat marketing strategy, you'll be able to unlock new, profitable customer segments and effectively scale your revenue. 
Plus, we're not the types to rest on our digital marketing laurels. Once your Snapchat campaigns are live, we'll be working constantly to evolve your strategy and drive superior performance for your brand, keeping you one step ahead of the competition at all times.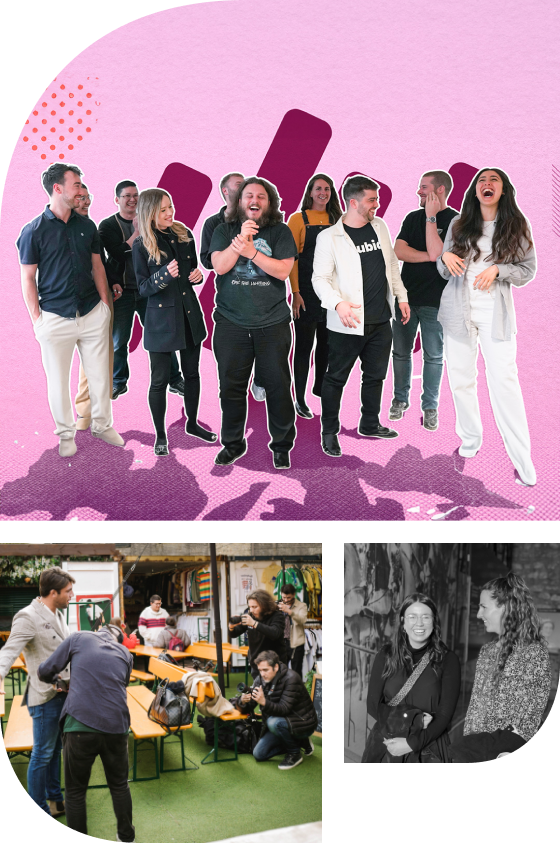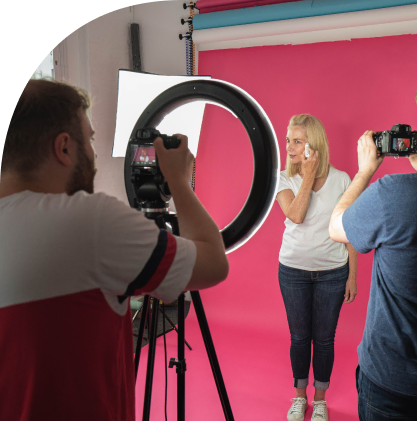 Unlock the full potential of Snap ads with our social media marketing experts in your corner. 
We'll help you to launch highly effective Snapchat video ads that generate massive audience reach, sky-high engagement, and cost-efficient conversions. All of your paid advertising activity will be underpinned by in-depth performance analytics and constant optimisations, so you can be confident that your budget is working as hard as possible to deliver outstanding results. 
Our Snapchat advertising specialists will also enable you to experiment with multiple Snapchat ad formats, diversifying your marketing tactics to identify high-performing placements.
By partnering with our veteran production team, you'll equip yourself with high-quality ad creatives that resonate with your audience, showcases your products, and drive action across the ad funnel.

Whether you need punchy video ads or high-impact Snapchat Lenses, we'll deliver exactly what you're looking for. You won't find any generic content here, either – every asset we produce will be built for the Snapchat platform and tailored to your brand, allowing you to engage customers effectively. 
With dedicated support from our production experts, you'll also be able to harness the awesome power of User Generated Content. Source high-impact UGC assets, target them towards your Snapchat audiences, and deliver compelling product messaging that feels truly authentic.
As your dedicated Snapchat ad agency, we'll also ensure that you're equipped with bespoke organic content that's designed to keep Snapchat users engaged and invested. 
By maintaining an active Snapchat profile and regularly posting impactful Stories, you'll be able to nurture a loyal community and attract new followers to drive long-term growth. 
Our creative experts will provide you with a stream of fresh organic content, including everything from AR Lenses to product videos and UGC. A diverse organic strategy will keep your audience consistently engaged with your brand, which is crucial for building a lasting customer base.
Tap into our established creative network to find talent that can elevate your Snapchat content and enable you to drive exceptional results. 

Work with experienced professionals that will inject creativity and authenticity into your Snapchat advertising campaigns. Whether you're looking for experienced actors that can take your video content to the next level, or credible influencers that will help you to unlock new audience segments, we have the connections you need. 
Our team can also help you to discover content creators and real customers to produce high-quality UGC assets for your marketing campaigns. UGC is an incredibly powerful tool for social media marketers, and when you have access to the right talent, the sky's the limit for your brand.
Your specialists will deliver regular campaign updates, concise reporting headlines, and data-powered insights to help you make the most of your Snapchat ads budget.
With simplified and transparent analytics, you'll be armed with all the information you need to make effective campaign optimisations. We have a zero-tolerance policy for technical jargon, misleading statistics, and foggy reporting numbers – instead, you'll exclusively receive clear insights that allow you to understand the impact of Snapchat advertising on your business. 
On top of this, your dedicated marketing team will always be on hand to answer questions about Snapchat's analytics tools or provide campaign recommendations, meaning you can access expert support whenever you need it most.
We'll do brilliant things for your brand. But don't take our word for it.
Book a call with our Snapchat ads specialists
Discuss your biggest challenges with our team – and discover how a Snapchat marketing agency can solve them.
We're all about strong relationships, which is why we have long-standing connections with Snapchat
We've built strong connections with major advertising platforms like Snapchat, and when you work with us, you directly benefit from those relationships.
As Snapchat Partners, we get access to a dedicated account rep and unique platform insights to help keep us a step ahead of the curve – and you a step ahead of the competition.
Speak to a seasoned professional about your social media marketing goals and objectives
Have the opportunity to ask any question you like and get instant feedback on your Snapchat advertising?
Get a free no-obligation quote and understand exactly what's involved with hiring a professional agency