We collaborate with progressive, ambitious brands we believe in.
We collaborate with progressive, ambitious brands we believe in.
Fuel your digital marketing with
first-rate social media content

marketing.
Looking to get your hands on some quality social media content to drive awareness and grow your presence? Need fresh creatives to get eyes on your products and drive clicks to your store? We've got you covered. 
Our content experts will handle every step of the production process, from high-level strategy and talent sourcing to content shoots and final delivery. By tapping into our private network of creators and influencers, you'll get content that will jumpstart your social media growth. 
Leverage the best in organic and social content
Organic social media content
Draw in new target audiences and keep existing customers engaged with high quality organic content that builds your brand and grows your online presence. 
From educational video content to stunning graphics and irresistible competitions, our team will create high-octane content that turns passive social media scrollers into active participants in your brand conversation. 
Stop scrolls and supercharge your social media campaigns with eye-catching, paid social content that  grabs the attention of your target audience and drives conversions. 
Powered by our in-house creative team and enriched by UGC, we'll produce show-stopping advertising content that looks great, matches your brand and helps you soar past your social media advertising goals.
Book your free call with our social media content creation experts.
What our clients say about us?
Amazing team and they provide Real results, Very rare to find a agency working on performance, Upbeat is one of them
Amin Dolatshahi
2023-08-03
Excellent Advice for social ads, lovely people and very professional. Highly recommend the team Upbeat!
Dereck Sarmiento
2023-07-24
Highly recommend the team at Upbeat! The partnership kicked off during our busiest time of the year and they did a brilliant job, helping us to smash our targets during peak. They have also helped us to unlock new opportunities through channel expansion, which has importantly diversified our marketing mix
Nice team and supporting.
I highly recommend Upbeat Agency for their exceptional marketing services. The team's transparency and communication have been remarkable!
M Angeles Soria Garcia
2023-06-08
I highly recommend Upbeat Agency for their exceptional marketing services. The team's transparency and communication have been remarkable!
If you are looking to outsource / scale-up your paid media presence I would certainly recommend Upbeat. I have used them for multiple brands and they always provide a thorough job which is executed with thought and precision. The time spent at the start learning about your brand, business and target customers is invaluable and I always get the impression they truly understand what you want to achieve from a commercial and brand perspective. On the whole it is a very well run agency with no over-promising. Highly recommended. Thanks Team.
Really helpful hands on team with a lot of experience in the social sector, have really helped us with growing paid social.
It's almost been a year with the team and i thoroughly enjoy working with them. Their social media strategies are beyond comparison and results were muck quicker than we anticipated. Keep up the good work guys!
We have been working with Upbeat since 2019 on our paid media strategy and have found them to be great! We feel like they are fully invested in our small business, have helped us to navigate new social platforms, and are a pleasure to work with!
Danielle Horton
2022-10-17
We deliver the stand-out content. You enjoy the jaw-dropping brand growth.
Social Content Creation Strategy
Truly effective social content needs to deliver the right message, in the right format, at the right time. 
We'll maximise the impact of your content by developing a data-driven strategy that identifies the content that works, and revolves around your core audiences, business objectives, and target market.
Our content creation experts will then put your bespoke strategy into action, creating the perfect social content to knock your organic and paid social goals out of the park. 
We'll also continuously test and refine your content strategy to make sure that you're staying ahead of the competition, engaging your audiences, and driving optimal results.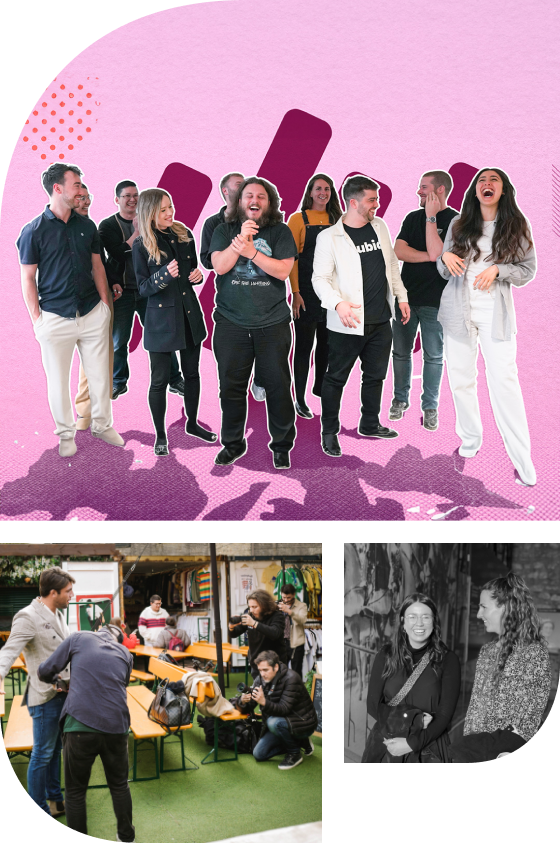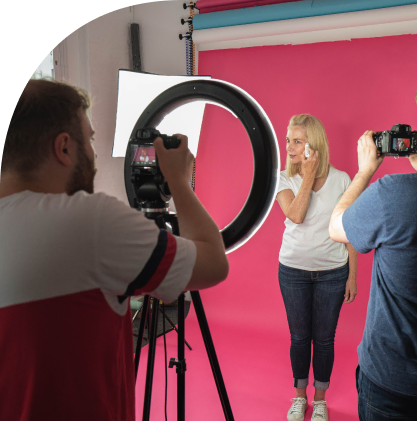 Full-Service Social Content Production
Ready to refresh your content strategy and breathe new life into your social feeds?
That's what we like to hear. 
Our content production experts are on hand to equip you with brand new social assets that will skyrocket you towards your highest-priority goals. 
But wait – it gets better. Your new team will handle every single step of the production process, from brainstorming creative concepts to completing meticulous final edits. 
That means you can focus on the rest of your to-do list, while our social media content specialists deliver content that engages your audiences, builds your brand profile and drives traffic to your site.
Bring your products to life with high-quality, polished photography. Produce versatile assets that can capture attention and drive conversions across multiple social platforms.
Give your existing assets a facelift with a polished touch from our expert designers. We'll transform your existing product and brand photography into engaging, eye-catching graphics. 
Whether you're looking to promote your products with snappy explainer videos or tell your brand story through eye-catching animation, our videographers are ready to deliver whatever you need.
Our creative team will pair your stunning brand visuals with compelling copywriting that engages your target audience, strengthens your brand voice, and generates consistent results.
Finding the right talent for an influencer marketing strategy can be the difference between average assets and highly impactful, highly effective videos. 
Luckily, our expertise in talent sourcing and video production mean that you're guaranteed to find the perfect individuals to showcase your products, engage your audiences, and amplify your brand presence. 
This high quality content can be leveraged to enhance every area of your social media strategy. 
High-quality UGC is like gold dust on platforms like TikTok, where the right talent (combined with the right content) can drive jaw-dropping reach and engagement. 
Thanks to our extensive creative network, we can instantly tap into a pool of reliable influencers, TikTokers, and creators to support your content strategy. 
Our team will cherry-pick reputable talent who are perfectly aligned with your brand, and able to engage audiences through product reviews, testimonials, and how-to videos.
Tailored to each channel, targeted to any audience
Get eye-catching content that stands out in crowded Facebook Feeds, grabs your audience's attention and drives engagement.
Get the Stories, Reels and in-feed content you need to leverage the power of organic and paid Instagram marketing. 
From discussion-sparking Tweets to standout ad creatives, we'll take your Twitter account to the next level. 
Get a first-mover advantage and stand out from your competitors with uber-engaging, scroll-stopping short form video content.
Grow your channel, advertise your products and capitalise on the power of Shorts with compelling videos optimised for YouTube. 
From product photos to lifestyle shots, get stunning branded content ready to fuel your promotions and make your pins pop.
Plan ahead with batch content delivery
Want to move fast? We can too.
If you're looking to reinvigorate your social feeds, you're going to need a consistent stream of top-notch content that you can rely on.
We have the expertise, the resource, and the ability to deliver large batches of content when you need it most. 
Our team will facilitate a smooth production process, edit and format your assets, and then prepare creative content that can be instantly activated across multiple platforms. 
We'll also set up a continuous loop of creative feedback. Whenever fresh content is launched we'll monitor performance closely, using these insights to test new creatives and improve results.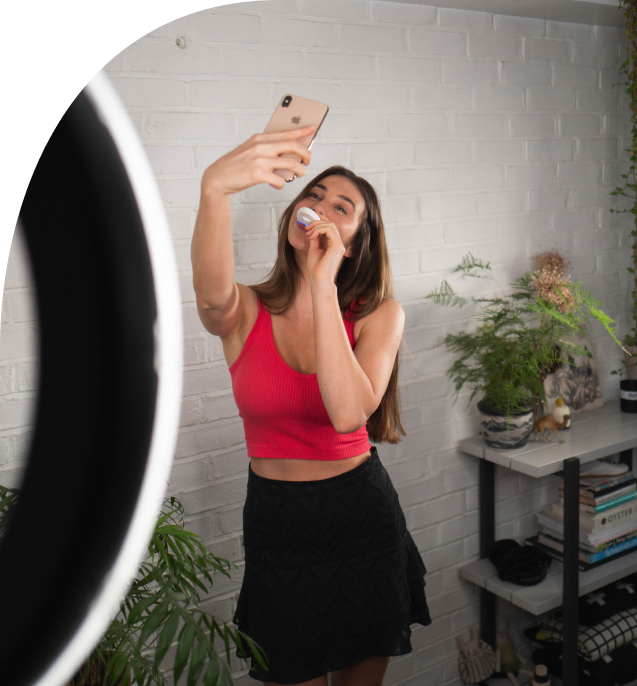 Book your free call with a social media content creation expert.
Check out some of our client ad creatives
Speak to a seasoned professional about your content creation advertising
Have the opportunity to ask any question you like and get instant feedback on your social strategy
Get a free no-obligation quote and understand exactly what's involved with hiring a professional agency