We collaborate with progressive, ambitious brands we believe in.
We collaborate with progressive, ambitious brands we believe in.
Meet your team of
Google Advertising

pros
With varying Cost Per Click and conversion rates, driving consistent, tangible results from Google Ads can feel like an upward climb.
That's where we come in. Our team of veteran Google Ads experts will handle everything for you, from account setup and ads copywriting to ongoing testing and optimisation, giving you everything you need to crush your advertising goals.
What are the benefits of working with a Google marketing agency?
What our clients say about us?
Amazing team and they provide Real results, Very rare to find a agency working on performance, Upbeat is one of them
Amin Dolatshahi
2023-08-03
Excellent Advice for social ads, lovely people and very professional. Highly recommend the team Upbeat!
Dereck Sarmiento
2023-07-24
Highly recommend the team at Upbeat! The partnership kicked off during our busiest time of the year and they did a brilliant job, helping us to smash our targets during peak. They have also helped us to unlock new opportunities through channel expansion, which has importantly diversified our marketing mix
Nice team and supporting.
I highly recommend Upbeat Agency for their exceptional marketing services. The team's transparency and communication have been remarkable!
M Angeles Soria Garcia
2023-06-08
I highly recommend Upbeat Agency for their exceptional marketing services. The team's transparency and communication have been remarkable!
If you are looking to outsource / scale-up your paid media presence I would certainly recommend Upbeat. I have used them for multiple brands and they always provide a thorough job which is executed with thought and precision. The time spent at the start learning about your brand, business and target customers is invaluable and I always get the impression they truly understand what you want to achieve from a commercial and brand perspective. On the whole it is a very well run agency with no over-promising. Highly recommended. Thanks Team.
Really helpful hands on team with a lot of experience in the social sector, have really helped us with growing paid social.
It's almost been a year with the team and i thoroughly enjoy working with them. Their social media strategies are beyond comparison and results were muck quicker than we anticipated. Keep up the good work guys!
We have been working with Upbeat since 2019 on our paid media strategy and have found them to be great! We feel like they are fully invested in our small business, have helped us to navigate new social platforms, and are a pleasure to work with!
Danielle Horton
2022-10-17
Tap into an engaged, receptive audience
Unlike social media ads where you need to grab the attention of platform users, Google users are already searching for queries related to your brand, leaving them primed to purchase.
If you want to boost your reach, engage with new audiences and drive conversions, Google Ads can transform the way you connect with potential customers.
Unmatched segmentation and targeting
Google processes over 3.5 billion searches per day. That's 3.5 billion opportunities for brands to land their messaging in front of potential customers.
Google ads allows you to capitalise on this reach with detailed segmentation, allowing you to deliver the right message to the right person – at exactly the right time.
Campaign types tailored to your objectives
Google Ads isn't a one-size-fits-all approach – it's a detailed platform designed to fit your business like a glove.
From Google Shopping Ads that get your products directly in the eyeline of budding buyers to Dynamic Search Ads that auto-populate with relevant content from your website, there's always a strategy to achieve your business goals.
Still not convinced? We'll let the
results

speak for themselves.
£300 to £5000 a Day in Sales Revenue
Reduced CPA with Meta marketing
Optimised creative and strategy for Q4
Video campaign drives brand success
UGC enhanced sales and engagement
Tailored strategy increases EU sales
Book your consultation call now
Enter your contact details, chat with our specialists, and take the first step towards supercharging your Google Ads campaigns.
Unlock industry-leading PPC services with a Google Ads agency
Google Marketing Strategy
We'll work closely together to develop a data-driven digital marketing strategy that's tailored to your Google Ads objectives.
Our team will help you to leverage the latest paid advertising tools, implement agile test-and-learn tactics, and build a marketing approach that's designed to boost ROI. We'll also react quickly and decisively to any new marketing features or algorithm changes across the Google network, enabling you to stay ahead of the competition at all times.
 Plus, our work isn't done once we've established a cutting-edge Google strategy for your business. As your paid search and Google Ads agency, we'll work tirelessly to evolve and advance your strategy over time, constantly creating new campaign ideas and pushing to improve performance and generate optimal returns for your advertising budget. Complete with regular updates and strategy calls with your account manager, we'll work constantly to stay on top of your evolving goals and new industry trends to keep your business ahead.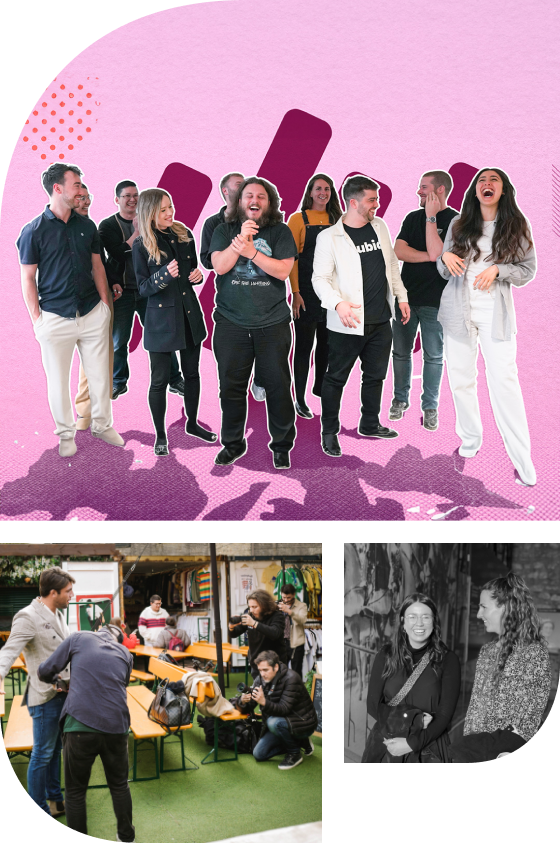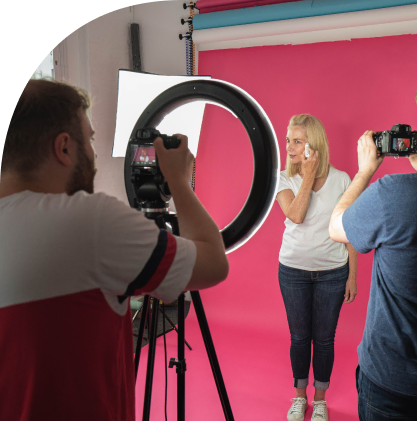 Identify new digital marketing opportunities for your brand and test a wide range of ultra-efficient Google Ads placements, including:
Through smart testing and optimisation, our experts will help you to establish your best-performing placements. With the right combination of Google Ads formats, creative messages, and keyword targeting, you'll be able to drive exceptional results – and scale them up effectively.
We'll equip you with a comprehensive, full-funnel marketing strategy that enables you to leverage the right placements at the right time. Unlock the full potential of your Google Ads account, and utilise tactical ad formats that are fully optimised for maximum performance.
We don't just work with existing ad formats – we stay on top of Google's latest and upcoming innovations too. As a certified Google partner, we get early access to new ad features and formats, keeping your brand one step ahead of the competition.
The best Google ad campaigns balance data-fuelled strategies with smart creative executions – and we've got you covered in both departments.
Our veteran production team will help you to craft snappy ad copy, build eye-catching graphics, and deliver slick brand videos that drive action. We don't do cookie-cutter content here – every asset we produce will be 100% tailored to your business objectives and Google best practices.
Your production experts will also deliver bespoke content for each stage of the funnel, whether it's an impactful brand video to boost awareness or product-led display ads that generate high volumes of clicks & conversions.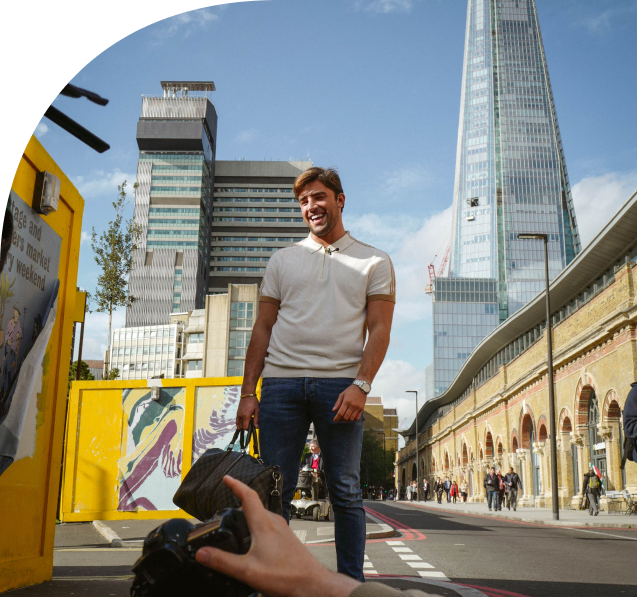 Through our extensive creative network, you'll be able to connect with standout talent that can elevate your YouTube/Shorts content.
By combining professional talent with our production expertise, we'll produce assets that showcase your brand personality and capture the attention of your target audience. Whether you need experienced actors for brand videos or content creators that will promote your products to a captivated audience, we'll ensure that you have the perfect talent on board.
Our team will also help you to capitalise on the surging popularity of short-form video content. With the right talent and production specialists in place, you'll be able to create snappy YouTube Shorts that drive sky-high levels of engagement among your target audience.
We don't stop at connecting you with incredible talent – we'll also manage the end-to-end logistics. From budget negotiations and scheduling to ensuring actors are briefed properly for your project, our holistic approach takes the stress out of talent sourcing, leaving you time to focus on your brand.
Our paid search experts will provide you with regular delivery updates, in-depth analytics, and crystal clear reporting headlines – so you'll always know exactly how your ads are performing versus targets.
As a Google Ads agency, transparent reporting is at the heart of everything we do. We'll always share honest, informed recommendations that are designed to help you crush your targets and accurately plan your inventory levels to set your brand up for future growth.
You won't find any confusing statistics, technical jargon, or misleading numbers here. When it comes to analytics & reporting, we'll deliver the clarity you need to make data-driven decisions and understand how Google advertising is contributing to your business objectives.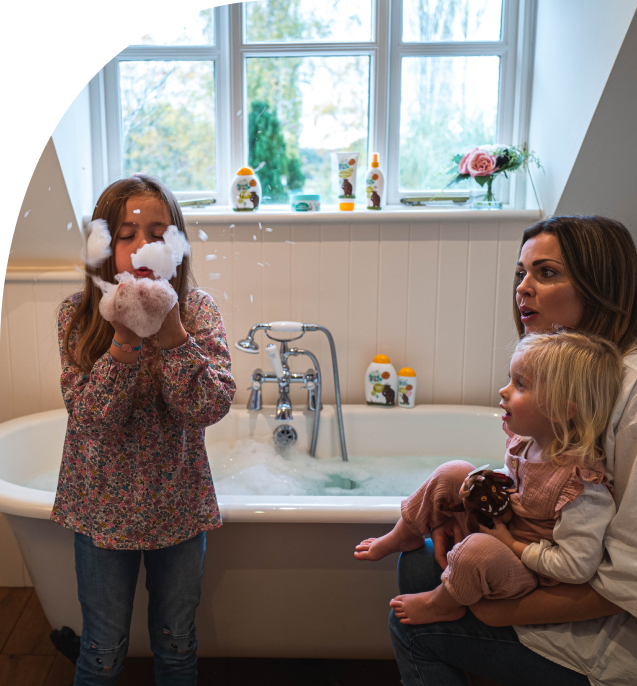 We'll do brilliant things for your brand. But don't take our word for it.
Book a call with our Google Ads experts now
Discover how partnering with an experienced Google PPC ads agency can revolutionise your campaigns.
We're all about strong relationships, which is why we have a long-standing connection with Google
Not all Paid Search agencies have long-standing partnerships with key advertising platforms, but we do.
As Google Partners, we receive premium support from dedicated account reps, the latest features to keep you ahead of the curve, exclusive insights, and access to tools and resources that other agencies don't. When you work with us, you capitalise on these advantages, giving you an added edge against the competition.
Speak to a seasoned professional about your social media marketing goals and objectives
Have the opportunity to ask any question you like and get instant feedback on your Google advertising
Get a free no-obligation quote and understand exactly what's involved with hiring a professional agency