We collaborate with progressive, ambitious brands we believe in.
We collaborate with progressive, ambitious brands we believe in.
Meet your new team of
Facebook advertising

pros.
Keeping up with the latest social media platforms, industry trends, and advertising opportunities can leave your head spinning.
That's why our veteran Facebook marketing experts will handle everything for you. From creating scroll-stopping ad creatives that reel in your audience to smart retargeting campaigns that turn visitors into customers, we can help you crush your paid advertising goals.
What are the benefits of working with a Facebook advertising agency?
What our clients say about us?
Amazing team and they provide Real results, Very rare to find a agency working on performance, Upbeat is one of them
Amin Dolatshahi
2023-08-03
Excellent Advice for social ads, lovely people and very professional. Highly recommend the team Upbeat!
Dereck Sarmiento
2023-07-24
Highly recommend the team at Upbeat! The partnership kicked off during our busiest time of the year and they did a brilliant job, helping us to smash our targets during peak. They have also helped us to unlock new opportunities through channel expansion, which has importantly diversified our marketing mix
Nice team and supporting.
I highly recommend Upbeat Agency for their exceptional marketing services. The team's transparency and communication have been remarkable!
M Angeles Soria Garcia
2023-06-08
I highly recommend Upbeat Agency for their exceptional marketing services. The team's transparency and communication have been remarkable!
If you are looking to outsource / scale-up your paid media presence I would certainly recommend Upbeat. I have used them for multiple brands and they always provide a thorough job which is executed with thought and precision. The time spent at the start learning about your brand, business and target customers is invaluable and I always get the impression they truly understand what you want to achieve from a commercial and brand perspective. On the whole it is a very well run agency with no over-promising. Highly recommended. Thanks Team.
Really helpful hands on team with a lot of experience in the social sector, have really helped us with growing paid social.
It's almost been a year with the team and i thoroughly enjoy working with them. Their social media strategies are beyond comparison and results were muck quicker than we anticipated. Keep up the good work guys!
We have been working with Upbeat since 2019 on our paid media strategy and have found them to be great! We feel like they are fully invested in our small business, have helped us to navigate new social platforms, and are a pleasure to work with!
Danielle Horton
2022-10-17
Get your brand in front of a colossal audience
Facebook attracts billions of monthly active users, enabling you to grow brand awareness at a jaw-dropping scale.
Not only does the sheer size of the platform mean that you can reach a huge number of potential customers, but it also allows you to scale up your marketing budget without sacrificing efficiency.
Use advanced targeting to reach high-value users
By leveraging a goldmine of data about Facebook users, brands can develop highly effective targeting tactics.
From broad demographic groups to custom segments, you'll be able to build and target granular audiences that are receptive to your ads and highly likely to convert.
Increase ROI with a range of creative ad formats
Facebook offers a number of different ad formats, which can be used to drive performance across the sales funnel.
By experimenting with different placements and launching a consistent test & learn strategy, you can significantly improve the ROI of your Facebook PPC campaigns and the efficiency of your ad spend.
Still not convinced? We'll let the
results

speak for themselves.
£300 to £5000 a Day in Sales Revenue
Reduced CPA with Meta marketing
Optimised creative and strategy for Q4
Video campaign drives brand success
UGC enhanced sales and engagement
Tailored strategy increases EU sales
Schedule a call with our digital marketing experts
Discover how partnering with a Facebook ad agency can help you to accelerate brand growth.
Searching for professional Facebook advertising services? We've got you covered.
Facebook Advertising Strategy
Exceptional Facebook advertising always starts with an exceptional Facebook strategy.
We'll equip your brand with a data-fuelled Facebook marketing strategy that's built around real-world advertising insights and the latest platform trends, keeping you ahead of the curve.
Your unique Facebook strategy will help you to engage with your most valuable social media audiences, dramatically improve your results, and leave your competitors in the dust.
Plus, we'll establish crystal clear objectives to make sure that your Facebook ad strategy is firing on all cylinders and pushing you towards achieving your biggest digital marketing goals.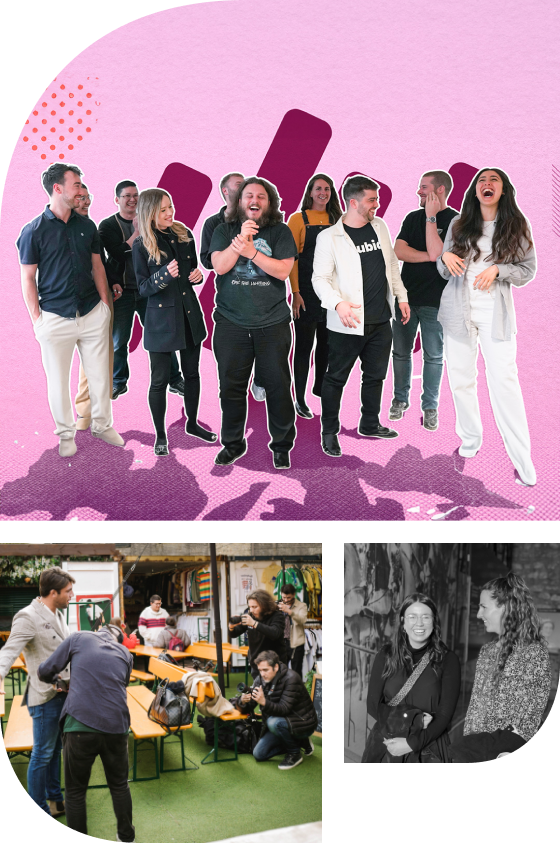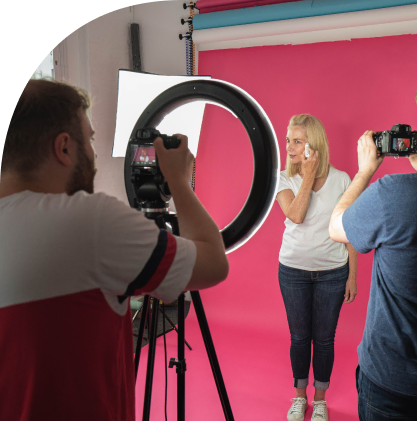 Facebook ad content production
If you're going to engage and excite Facebook users, then bland and repurposed content just won't cut it. You need bold and creative assets that demand instant attention.
That's where we come in.
Our experienced content production team will deliver fresh ad assets for your brand that feel authentic, connect with audiences, and generate results. From scroll-stopping UGC videos that showcase your products to eye-catching Facebook ad creatives that generate clicks, we'll supply whatever you need to smash your Facebook advertising goals.
We'll also handle every single step of the production process, from creative brainstorms to meticulous final edits. Forget reusing those worn-out assets, and say hello to brand new Facebook ad content – made just for you.
Unlock top-quality, high-performing organic content
Beyond paid Facebook advertising campaigns, we can also help you develop a data-driven organic content strategy.
By keeping your Facebook page regularly updated with image, video and story posts, we'll ensure that your followers are constantly engaged with your brand. This is crucial for nurturing a loyal customer community and generating long-term business.
Not only that, but compelling organic content will also help you to drive incremental reach as your posts are shared – and that means new users visiting your profile, interacting with your brand, and exploring your products.
Tap into our extensive network of content creators
We're all about building relationships at Upbeat. That's why we can instantly access a huge network of reliable and professional content creators to create quality content for your Facebook business page.
These content creators will produce powerful UGC assets that showcase your products, provide your brand with an authentic voice on social media, and encourage engagement from a massive user audience.
Find the perfect influencers for your brand advertising
Influencer marketing can be incredibly powerful on Facebook and Instagram. But finding the right brand ambassadors can be tricky. Fortunately, we can help you to find the perfect influencers to represent your business and elevate your social media advertising.
Our experts will develop a highly effective influencer strategy for your brand, using talent that resonates with your target audience and enhances your brand reputation.
Take advantage of our full-service production team
Not all Facebook ad agencies can combine digital marketing expertise with market-leading creative production – but we can.
We take the phrase 'full service' pretty seriously, which is why we'll take care of every aspect of your Facebook content production. Our videographers and editors are ready to create magic for your brand, delivering organic assets and video ads that genuinely resonate with Facebook users.
Your dedicated team will conjure up innovative ideas, plan every stage of the production process, and execute flawlessly – leaving you with seriously effective Facebook content.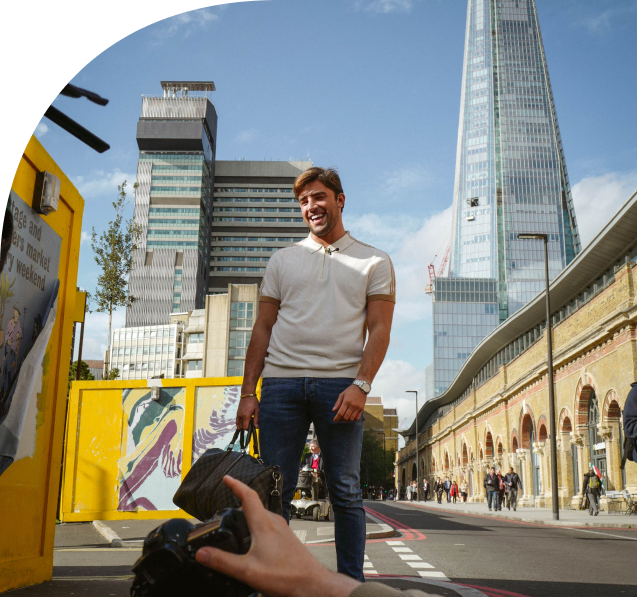 Facebook Paid Advertising
Facebook ad campaigns can deliver exceptional results for your brand. But to drive optimal performance with your ad spend, you'll need precision audience targeting, smart media buying, and expert Facebook ads management.
Don't worry. We've got you covered.
We'll create a high-performing paid advertising strategy that's designed to blow your most ambitious targets out of the water.
As a qualified Facebook marketing agency, we'll help you to establish clear objectives that are designed to drive your business in the right direction. And once we've set your Facebook goals, we'll launch the perfect targeting tactics and ad placements to achieve them, from Facebook Messenger ads to Dynamic Product ads. 
Our social media marketing experts will also keep a watchful eye over your Facebook ad account, making game-changing optimisations at exactly the right time to maximise performance.
Establish clear and relevant objectives
Selecting the right Facebook advertising objective is key to success. Your marketing campaign objective is your guiding light, dictating everything from your ad formats to your creative messaging.
Our team will help you to pick an objective that aligns closely with your brand vision and helps to inform effective optimisations.
You can achieve a number of different goals with Facebook advertising: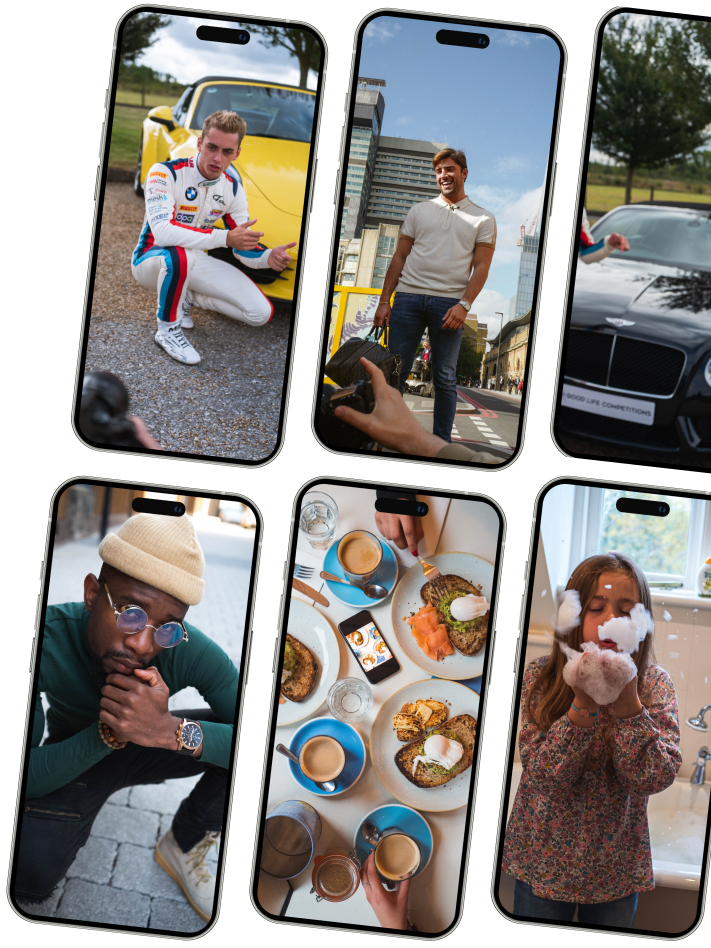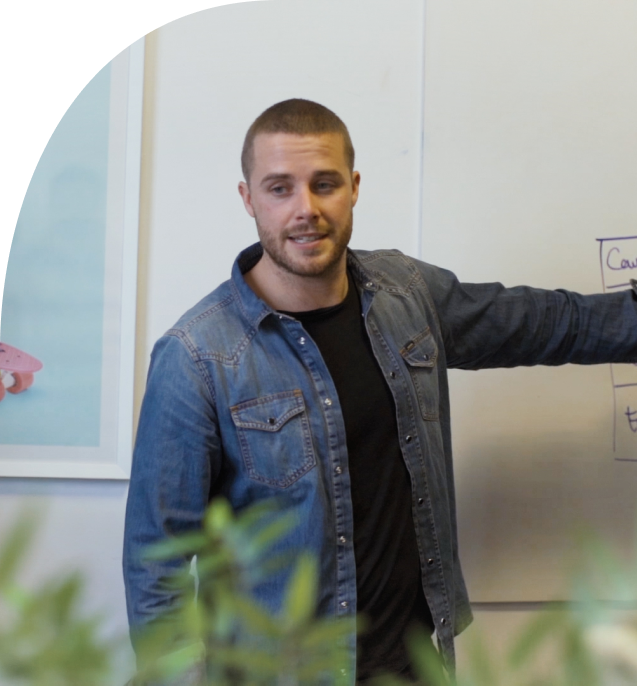 Set up laser-focused targeting
There are masses of potential customers on Facebook, just waiting to learn about your brand, visit your website, and purchase your products.
You just need the right targeting tactics to find them.
Our team will build clearly-defined audience segments for your Facebook ad campaign, powered by your own customer insights and sales data.
Large-scale prospecting tactics will help you to engage and attract new audiences, while super-efficient retargeting with the Facebook pixel will rapidly convert your hottest prospects. Equipped with these targeting strategies, you'll be able to reduce your Facebook advertising costs and dramatically increase the impact of your ad spend.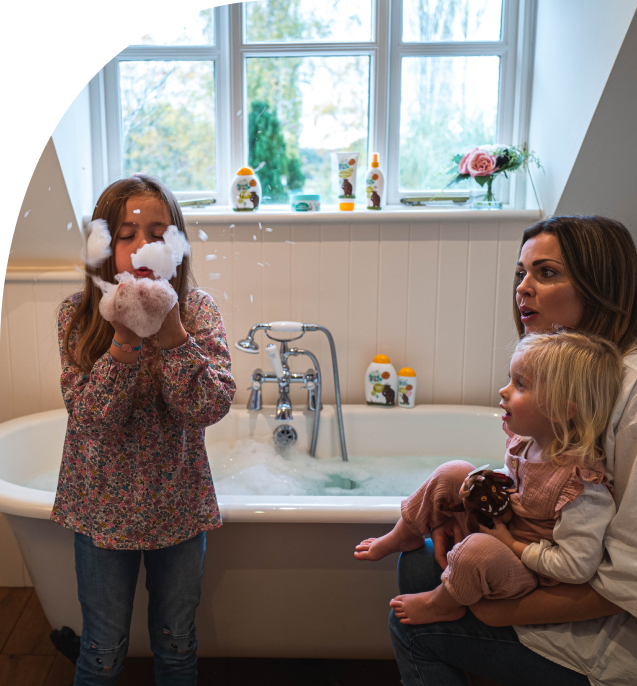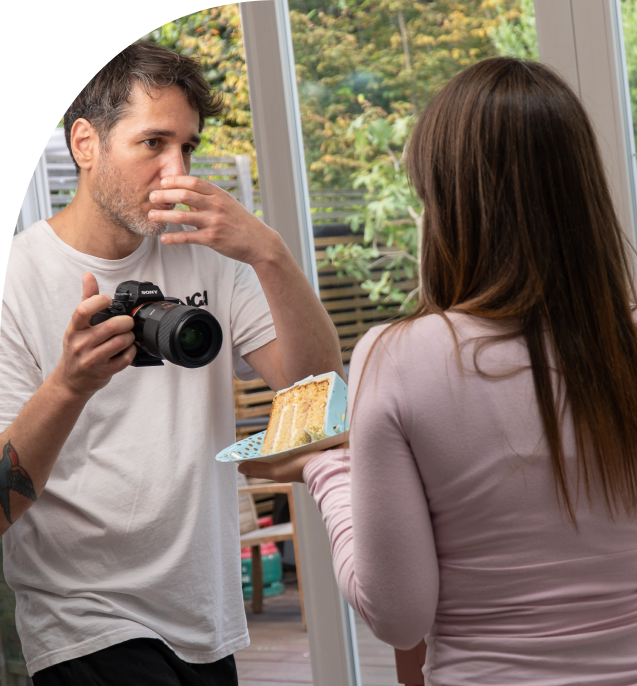 Run tactical and effective placements
Producing a compelling creative message is important on Facebook – but it's also crucial to deliver your message in the right way.
By selecting effective formats for your Facebook advertising campaign, you can guarantee that users will pay full attention to your ads and resist the urge to scroll past.
We'll cherry-pick strategic ad placements that showcase your products, engage your target audiences, and allow you to smash your objectives. Our digital marketing specialists will also remain vigilant, monitoring ad performance and constantly testing new placements.
When it comes to creative Facebook and Instagram placements, you're spoilt for choice:
Facebook and Instagram Community Management
Maintaining an active and engaging social media presence is critical.
By keeping your feed packed with entertaining content and responsive communications, you can nurture strong relationships with your most profitable customers.
But Facebook community management takes time. And that's a precious resource in a busy advertising department – which is why we've got you covered as part of our Facebook ads service.
Your social media marketing experts will ensure that your profile is constantly updated with fresh content that's designed to drive engagement and keep users coming back for more. We'll also regularly respond to comments and engage with other profiles, keeping your brand visible and strengthening your customer relationships.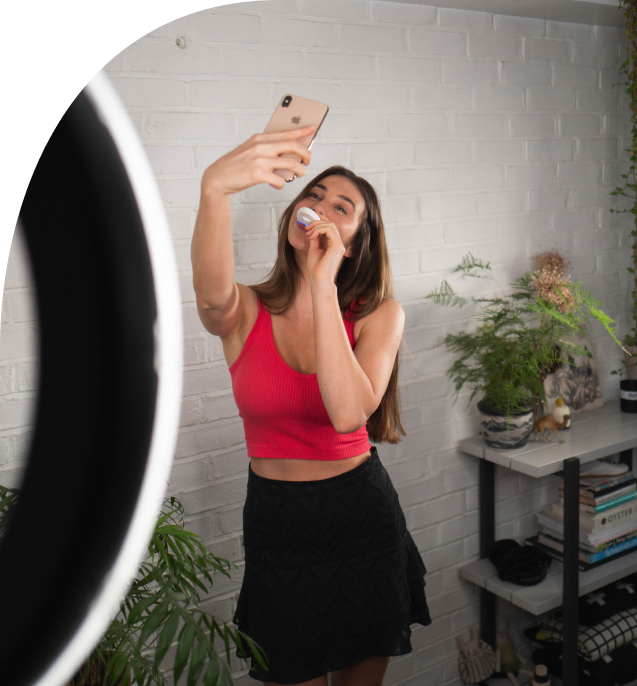 Track performance with analytics and reporting
Keep tabs on what's working – and what we're working to improve – with detailed analytics and reporting.
With our monthly reports, you'll never be left in the dark about how your campaigns are performing. We'll provide you with clear, jargon-free reports that clearly demonstrate the impact our Facebook ads are having on your revenue, so you can track the growing return on investment our advertising efforts are generating.
If you have any questions about our optimisations or suggestions on new angles, your account manager is never more than a call away.
We'll do brilliant things for your brand. But don't take our word for it.
Book your call with a Facebook partner agency
Learn how a dedicated Facebook ads agency can help you to optimise your digital strategy, launch high-performing social media ads, and crush your business objectives.
We're all about strong relationships, which is why we have a long-standing relationship with Facebook
We like to think that we're a little different from other Facebook advertising agencies.
Rather than limiting ourselves to a single network, we've built long-lasting relationships with every major marketing platform, including Meta – and this comes with certain perks.
As Meta partners, we benefit from a dedicated account rep, early access to the latest ad placements and products, invite-only events and workshops and unique platform insights. When you partner with us, you unlock these benefits too, getting invaluable insider knowledge that gives you the upper hand.
Speak to a seasoned professional about your social media marketing goals and objectives
Have the opportunity to ask any question you like and get instant feedback on your Facebook advertising
Get a free no-obligation quote and understand exactly what's involved with hiring a professional agency