We collaborate with progressive, ambitious brands we believe in.
Introducing your
social media marketing

experts
Struggling to find the time, resources, and expertise to run effective social media marketing? Not any more.
Partner with us and you'll immediately unlock a wealth of social media expertise, strategic thinking, and in-depth marketing knowledge.
What are the benefits of working with a social media marketing agency?
What our clients say about us?
Amazing team and they provide Real results, Very rare to find a agency working on performance, Upbeat is one of them
Amin Dolatshahi
2023-08-03
Excellent Advice for social ads, lovely people and very professional. Highly recommend the team Upbeat!
Dereck Sarmiento
2023-07-24
Highly recommend the team at Upbeat! The partnership kicked off during our busiest time of the year and they did a brilliant job, helping us to smash our targets during peak. They have also helped us to unlock new opportunities through channel expansion, which has importantly diversified our marketing mix
Nice team and supporting.
I highly recommend Upbeat Agency for their exceptional marketing services. The team's transparency and communication have been remarkable!
M Angeles Soria Garcia
2023-06-08
I highly recommend Upbeat Agency for their exceptional marketing services. The team's transparency and communication have been remarkable!
If you are looking to outsource / scale-up your paid media presence I would certainly recommend Upbeat. I have used them for multiple brands and they always provide a thorough job which is executed with thought and precision. The time spent at the start learning about your brand, business and target customers is invaluable and I always get the impression they truly understand what you want to achieve from a commercial and brand perspective. On the whole it is a very well run agency with no over-promising. Highly recommended. Thanks Team.
Really helpful hands on team with a lot of experience in the social sector, have really helped us with growing paid social.
It's almost been a year with the team and i thoroughly enjoy working with them. Their social media strategies are beyond comparison and results were muck quicker than we anticipated. Keep up the good work guys!
We have been working with Upbeat since 2019 on our paid media strategy and have found them to be great! We feel like they are fully invested in our small business, have helped us to navigate new social platforms, and are a pleasure to work with!
Danielle Horton
2022-10-17
Why social media marketing?
Reach a huge audience of potential customers
If you're looking to reach new customers and scale your brand, social media is the place to do it.
60% of the world's population uses social media on a regular basis, with the average daily time spent sitting at nearly 2 ½ hours. This provides you with an invaluable opportunity to reach new audiences with engaging content that amplifies your brand messaging and resonates with users at scale.
Take advantage of detailed targeting
The beauty of social media marketing lies in its sophisticated targeting capabilities and wealth of user data.
Whether you're looking to reach eco-conscious Gen Zers in London or the grey pound across multiple global locations, social media marketing can help you reduce wasted spend on irrelevant audiences and dial in on relevant segments that are actively interested in your products
Create streamlined shopping experiences
Social media platforms are revolutionising the world of e-commerce with next-generation features like in-app purchases, shoppable posts, and seamless checkout experiences.
Users can discover your products and make a purchase without even leaving their social media feed, helping you to deliver the smooth, integrated shopping experience that today's consumers demand.
Still not convinced? We'll let the
results

speak for themselves.
£300 to £5000 a Day in Sales Revenue
Reduced CPA with Meta marketing
Optimised creative and strategy for Q4
Video campaign drives brand success
UGC enhanced sales and engagement
Tailored strategy increases EU sales
Speak with our digital marketing professionals
Learn how we can help you to crush your targets and accelerate your business growth.
Unlock expert social media marketing services
Social Media Marketing Strategy
We'll work closely together to develop data-driven, multi-channel social media strategies that help you engage your audience and smash your goals.

With our social media specialists on board, you'll be able to launch wildly effective social campaigns across multiple platforms that combine our creativity with next-level competitor analysis to harness the art and science of marketing.

Leverage our expertise to build brand awareness, generate cost-effective conversions, and take the world of social media by storm. No matter your business goals, we'll create a tailored social media strategy designed to help you achieve them.
High-performance

social media ads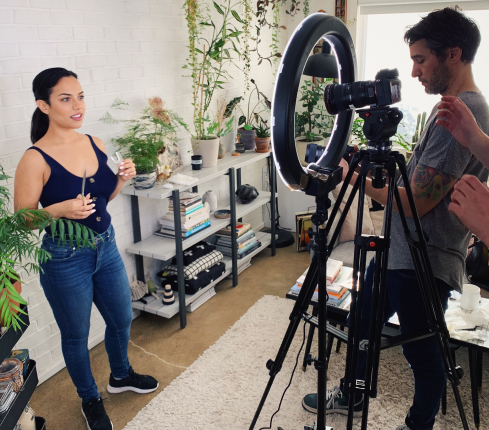 Organic social can be a strong long-term strategy, but the real power of these platforms lies in their uniquely powerful advertising capabilities.

With over a decade of experience, our media buyers will create social media campaigns that dial in on your target audience, grab their attention with eye-catching creatives, make them want what you're selling, and drive serious conversions.

With constant monitoring and data analytics, we'll make strategic optimisations on the fly to skyrocket your campaign performance and scale your revenue
Ad Content Creation
Need snappy short-form TikTok videos that grab attention? Or eye-catching social ads that showcase your products? We can help.

Our veteran production team will create a suite of high-performing assets that are tailored to specific social media channels and audiences. Equip yourself with high-quality brand videos and polished product shots that captivate consumers and drive traffic to your website.

Working closely alongside our creative specialists, you'll also be able to tap into the awesome power of User Generated Content. Gather authentic UGC from established creators and real-life customers, craft engaging marketing assets, and distribute them across social media platforms.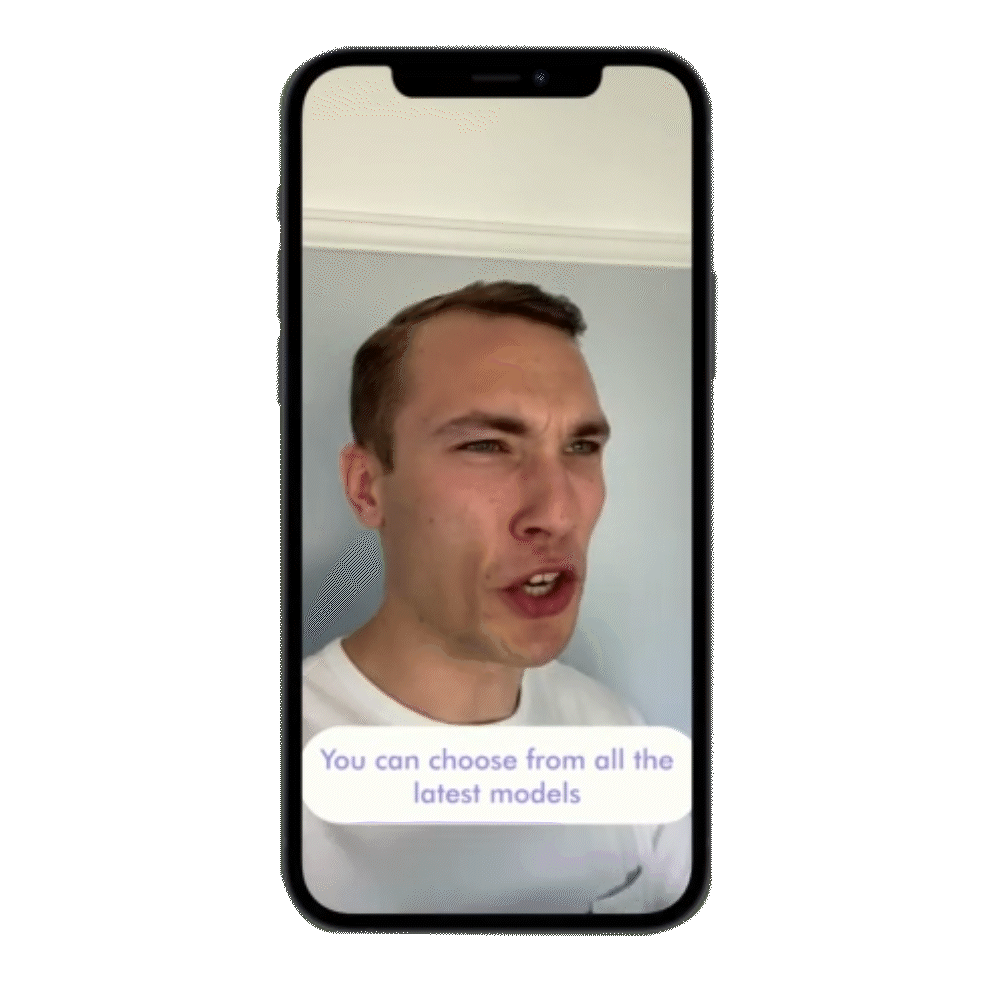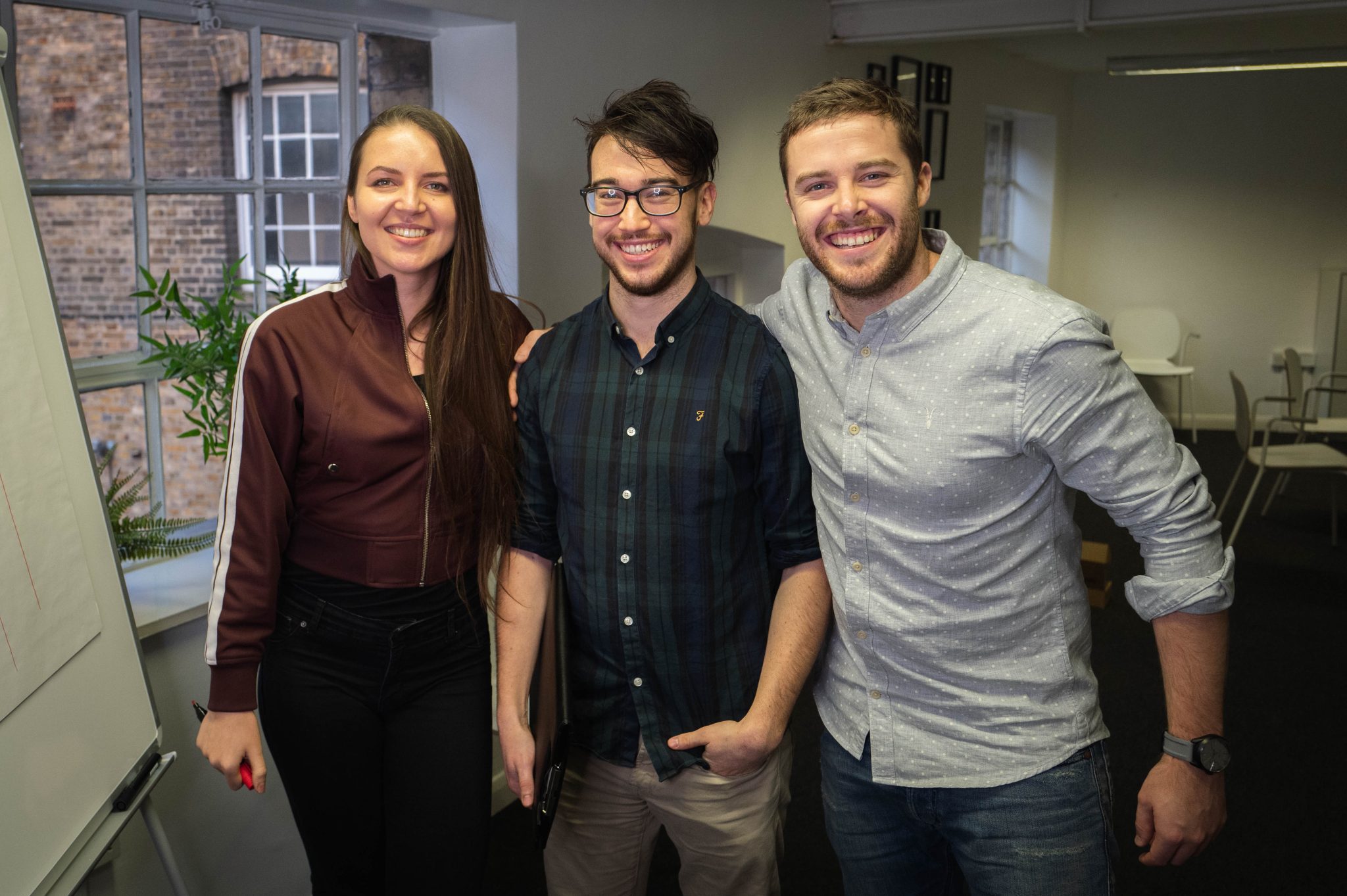 Captivating organic content
As a full-service social media agency, we're masters of cultivating creative organic content designed to grab the attention of new audiences and existing customers and keep it focused on your brand.

Supported by a team of talented writers and expert creatives, we can help you create a wide range of engaging organic assets, from User Generated Content and enhance product images to videos that indoctrinate users into your brand - all tailored to boost your visibility across multiple social media platforms.

Paired with our potent social media advertising strategies, we're committed to helping you craft a brand experience that captivates customers, drives conversions, and keeps them coming back.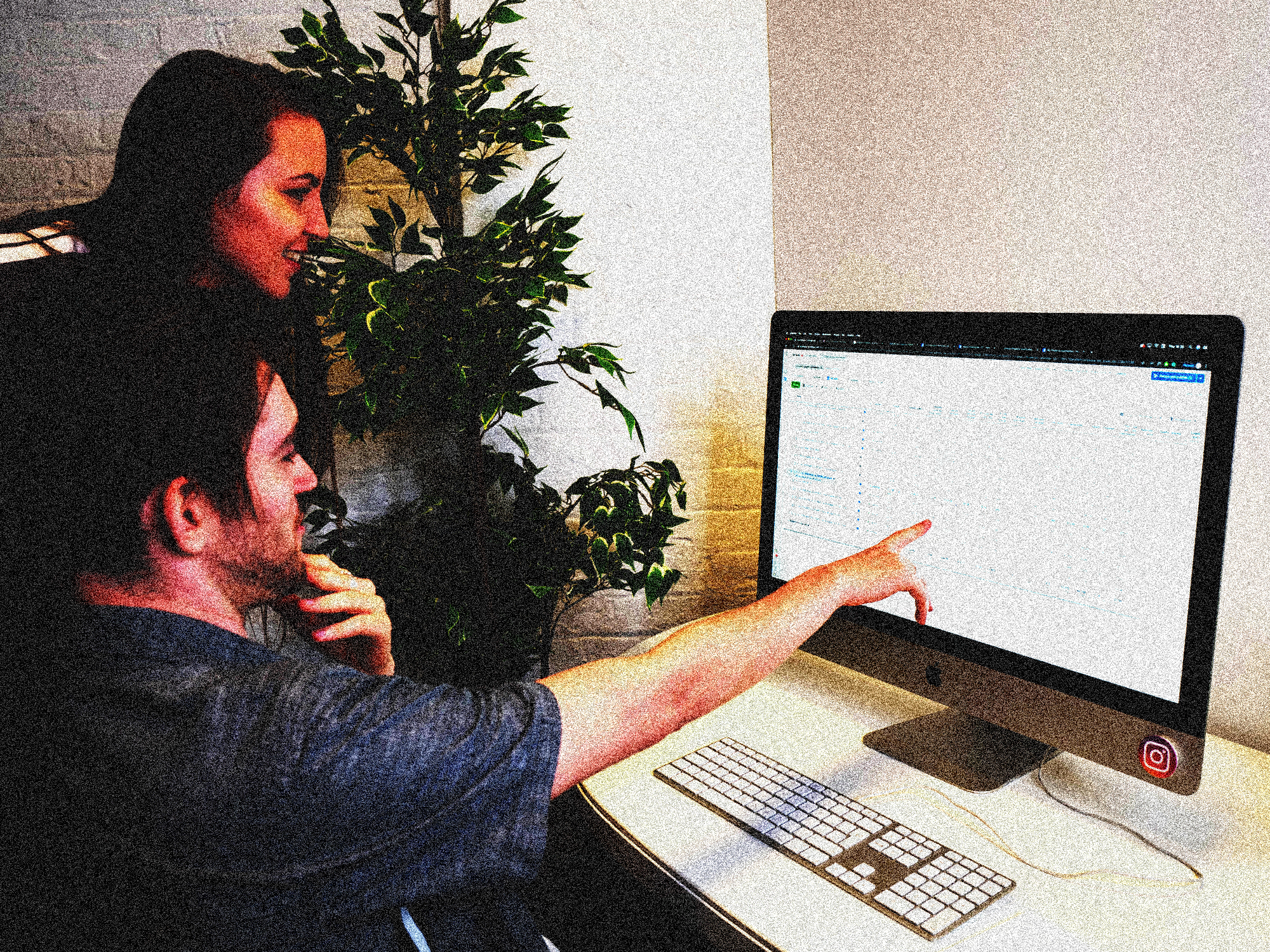 Talent Sourcing
Not all social media agencies can provide you with access to premium talent - but fortunately, we can.

Through our established creative network, you'll be able to partner with skilled influencers, content creators, and actors that can take your social media content to the next level. We'll connect you with professional talent that can help you to showcase your products, strengthen your brand reputation, and unlock profitable audience segments across the social media world.

Our team can also help you to leverage your existing customer base to unearth valuable, authentic UGC assets. With our help, you'll be able to tap into the rapidly growing and highly impactful world of influencer marketing, free from the stress of sourcing and managing talent.
Community Management
As part of our comprehensive social media services, we'll support you with responsive community management that helps you to build a loyal following online.

We'll maintain active communication across social channels to keep your target audience engaged, bolster your customer service, and strengthen your brand reputation. By fuelling your social media profiles with fresh content and audience engagement, our team will enable you to attract high-value customers and launch effective organic strategies.

Your social media management experts will take care of everything from customer queries to post replies - so you can put your feet up and reap the rewards.
Analytics & Reporting
Whether it's the clicks generated through organic posts or the ROI achieved by paid advertising, we'll keep you updated on the metrics that matter most to your business so you know where your ad spend and content budget is going.

You'll receive concise reporting headlines, data-fuelled analytics, and transparent recommendations that help you maximise the impact of your paid media and organic social media marketing. Plus, you won't find any technical jargon or confusing statistics in our performance reports - just crystal clear insights that help you to understand how your campaigns are delivering across multiple networks.

Our marketing specialists will also be on-hand to answer any performance queries, share optimisation updates, and steer your brand in the right direction. We view our clients as partners, and our aim is to provide you with the expert support you need to crush your business objectives.
We'll do brilliant things for your brand. But don't take our word for it.
Book a call with our social media specialists
Let us know your biggest social media marketing challenges, and work closely with our experts to solve them.
We're all about strong relationships, which is why we have long-standing connections with all the social media platforms
After years of working with them, we've built close ties with the biggest and most influential social media platforms.
From dedicated account managers and discounts on ad spend to early access on the latest features, our platform relationships have earned us some invaluable perks. And when you work with us, you'll benefit from them too.
So, whether you're looking to build an organic following on Threads or scale quickly with Instagram or Snapchat ads, we can give you an instant advantage over your competition.
Speak to a seasoned professional about your social media marketing goals and objectives
Have the opportunity to ask any question you like and get instant feedback on your social strategy
Get a free no-obligation quote and understand exactly what's involved with hiring a professional agency