Drive repeat sales and advertising ROI with a dedicated email marketing agency
Convert window shoppers into first-time buyers and keep them coming back with powerful
email automations that grab attention, drive conversions and foster long-lasting loyalty.
Book your call with an email marketing specialist
We collaborate with progressive, ambitious brands we believe in.
We collaborate with progressive, ambitious brands we believe in.
Say hello to your
email marketing

experts
Email marketing is a channel holds serious potential for your business. However, creating,
managing and optimising email campaigns and automations in-house can often take more time
than brands have to spare.
That's where we come in. From abandoned cart and post-purchase automations to seasonal sales
campaigns, our team of email marketing experts will handle everything you need to drive
consistent, repeat sales.
What are the benefits of working with an experienced email marketing agency?
What our clients say about us?
Amazing team and they provide Real results, Very rare to find a agency working on performance, Upbeat is one of them
Amin Dolatshahi
2023-08-03
Excellent Advice for social ads, lovely people and very professional. Highly recommend the team Upbeat!
Dereck Sarmiento
2023-07-24
Highly recommend the team at Upbeat! The partnership kicked off during our busiest time of the year and they did a brilliant job, helping us to smash our targets during peak. They have also helped us to unlock new opportunities through channel expansion, which has importantly diversified our marketing mix
Nice team and supporting.
I highly recommend Upbeat Agency for their exceptional marketing services. The team's transparency and communication have been remarkable!
M Angeles Soria Garcia
2023-06-08
I highly recommend Upbeat Agency for their exceptional marketing services. The team's transparency and communication have been remarkable!
If you are looking to outsource / scale-up your paid media presence I would certainly recommend Upbeat. I have used them for multiple brands and they always provide a thorough job which is executed with thought and precision. The time spent at the start learning about your brand, business and target customers is invaluable and I always get the impression they truly understand what you want to achieve from a commercial and brand perspective. On the whole it is a very well run agency with no over-promising. Highly recommended. Thanks Team.
Really helpful hands on team with a lot of experience in the social sector, have really helped us with growing paid social.
It's almost been a year with the team and i thoroughly enjoy working with them. Their social media strategies are beyond comparison and results were muck quicker than we anticipated. Keep up the good work guys!
We have been working with Upbeat since 2019 on our paid media strategy and have found them to be great! We feel like they are fully invested in our small business, have helped us to navigate new social platforms, and are a pleasure to work with!
Danielle Horton
2022-10-17
Benefit from unparalleled ROI
On average, email marketing generates £36 for every £1 invested.That's an ROI not many ecommerce companies can afford to live without. 
This comes down to email's action-based triggers, which allows you to target the right subscriber with the right message at the right time. Powered by advanced segmentation and personalisation, you can craft specific messaging that resonates with readers, driving higher conversion rates. 
Maximise the value of paid advertising
With ever-increasing Cost per Acquisition (CPA) from advertising channel, you need to extract maximum value from every visitor that lands on their site. 
This is where email comes in. By creating value exchanges that encourage users to join mailing lists in return for discounts and offers, you gain valuable first-party data that you can use to follow up with visitors and encourage them to purchase after they've left your site. 
Drive all-important repeat sales
When acquiring a new customer costs 7x as much as retaining existing customers, the importance of keeping customers coming couldn't be clearer.
By using segmentation and triggers, email automations can target first-time customers with relevant post-purchase campaigns. These promote relevant products and key upsells to keep them engaged, bringing them back to your store and encouraging them to make repeat purchases.
Learn more about our digital marketing services
Chat with our email marketing specialists, and discover how we can help you to achieve your business goals.
We've built high-power email marketing strategies on all major platforms:
Access cutting-edge email marketing services
As your dedicated email marketing agency, we'll help you to leverage the latest marketing tactics to develop a data-fuelled strategy that revolves around your key business objectives. Whether you're looking to drive store sales or generate leads for your business with CRM integration, we've got you covered. 
Every aspect of your marketing strategy, from audience segmentation to subject lines and creative messaging, will be guided by data insights and thoroughly tested to maximise performance. Successful email marketing is a blend of data-led science and outside-the-box thinking, and our experts will bring these elements together to equip you with a winning strategy. 
Our work doesn't stop once we've built your approach, either. We'll constantly track performance, implement optimisations, and test innovative ideas to evolve your strategy and ensure that you're driving optimal results with your budget.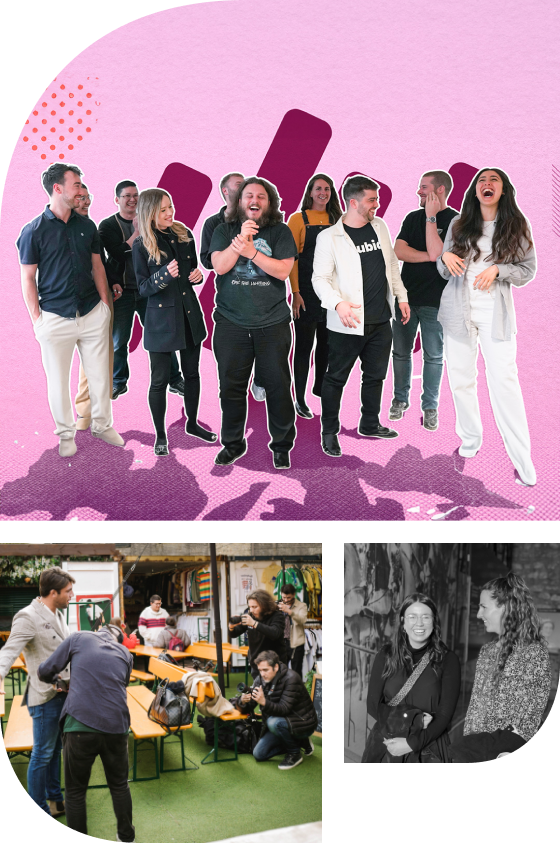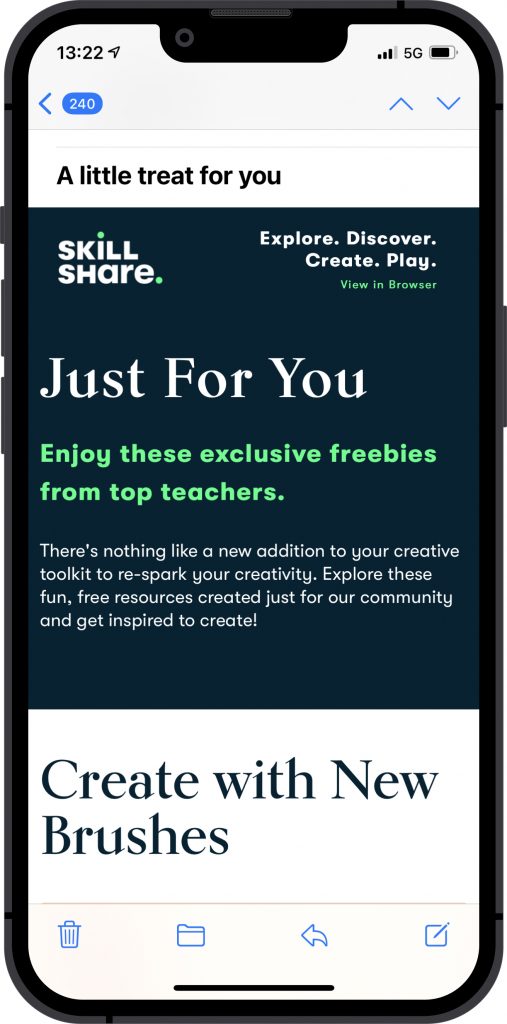 A pre-purchase sequence engages customers who haven't quite made the leap and purchased yet. Nudge these users towards a conversion with tailored messages, and establish authority with valuable content.
Pre-Purchase Sequence will help to:
Warm up potential customers who are close to converting.
Establish brand credibility and educate customers.
Deliver social proof messages, increasing the likelihood of conversions.
These automated emails activate after customers purchase from your brand – they aim to encourage repeat sales, nurture brand loyalty, and increase lifetime value. These sequences build on social proof messaging, and begin to cross-sell other products from your brand.
A Post-Purchase Sequence will help to:
Create an ongoing relationship with new customers.
Utilise social proof in order to drive repeat business,
Cross-sell products and services, increasing long-term value.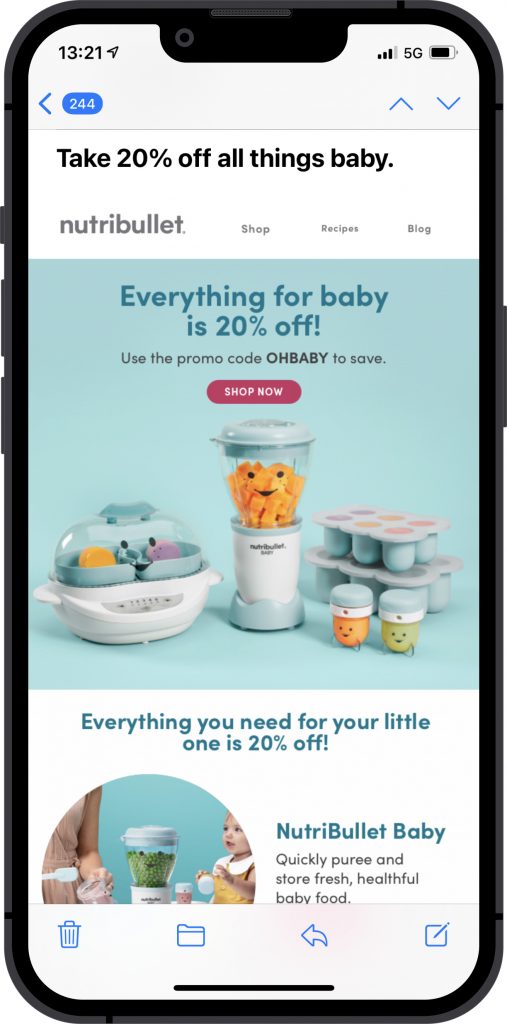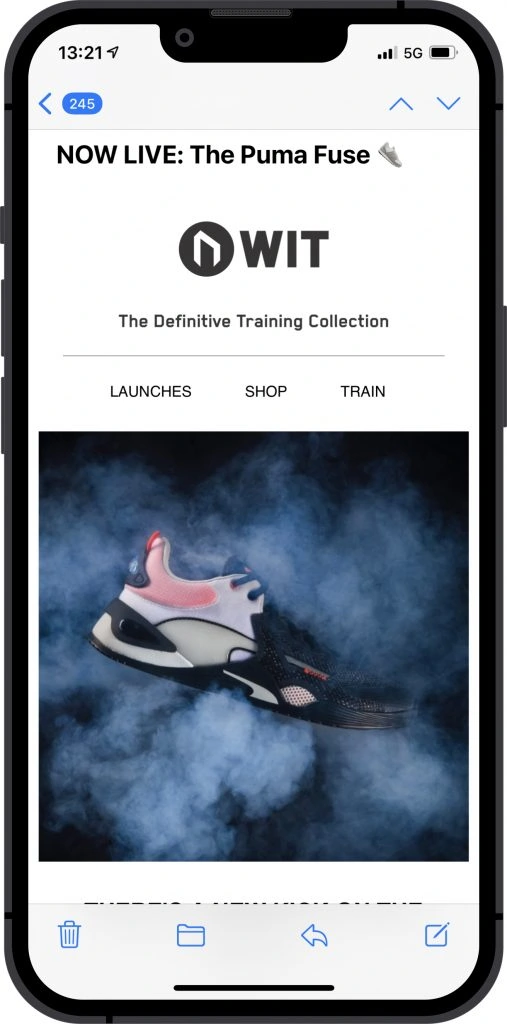 Cart Abandonment Sequence
If a customer has abandoned their cart, don't worry – all is not lost! A cart abandonment sequence nudges these users back to the checkout page, using highly persuasive tactics (like limited discounts) to drive the conversion over the line.
An Abandoned Cart Sequence will help to:
Encourage users back to the checkout for a conversion.
Reiterate product benefits or limited-time promotions.
Present more social proof as a final push.
Once you've identified your most engaged customers (aka your 'hot buyers') you'll want to keep them coming back. Effectively communicating with these users can open up steady revenue streams for your business.
A Hot Buyers Sequence helps to:
Welcome back loyal shoppers with positive messaging.
Cross-sell new products with persuasive communications.
Provide these users with valuable content, strengthening the brand relationship.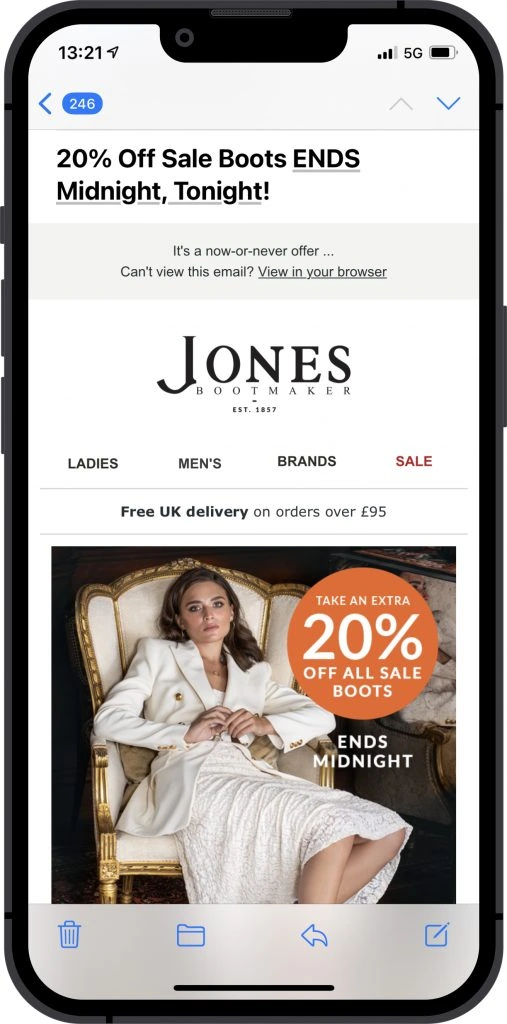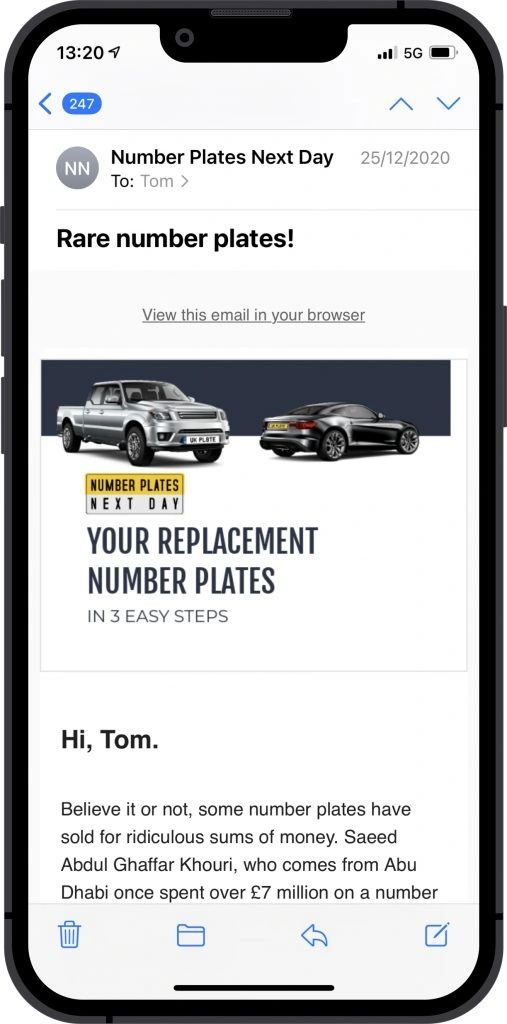 Customer Win Back Sequence
When a customer hasn't engaged with your brand for a while, you might be losing hope – but a customer win-back sequence can turn things around. This sequence will present the customer with strong incentives and tempting discounts in order to convince them to return.
A Customer Win Back Sequence will help to:
Convert less engaged users with discounts.
Drive a sense of urgency with limited time offers.
Re-engage users and transform them into active customers.
Manual broadcasts are a great way to stay in touch with your loyal customers. These broadcasts can include seasonal promotions, business announcements, or just weekly updates on your brand. This is a great opportunity to deliver some value back to your audience.
Manual Broadcasts help to:
Effectively communicate promotions or offers.
Engage and delight your customers with valuable content.
Deliver important business messages.
Access professionally designed, responsive email templates and layouts that will help you to skyrocket engagement and drive high-value traffic to your website. 
Every email marketing template we produce for your business will be 100% tailored to your brand identity, target market, and email marketing campaign objectives. You won't find any generic layouts or cookie-cutter designs here – we'll craft templates that capture the attention of your target audience and allow you to stand out from the competition.
Plus, we've been delivering effective email marketing services for a long time, so we understand what works for clients. Our specialists will leverage their wealth of experience in email advertising to provide you with tried & tested templates that are proven to drive results.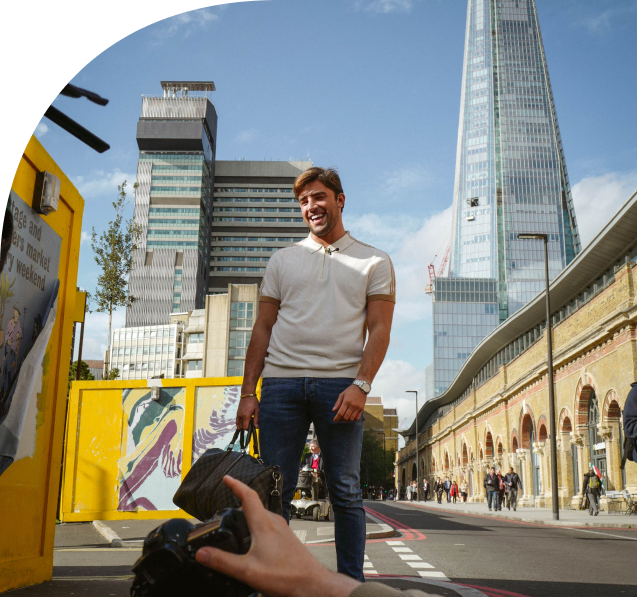 Hunting for quality email content that captures attention, drives engagement and secures sales? You're in the right place.
Our production experts will create high-quality content that showcases your product benefits, strengthens your brand identity, and delivers compelling messages that resonate with your target audience. We'll handle all of your email content needs, including:
Every single piece of content we produce will be customised for your business and meticulously designed to deliver results. Quality content can make the difference between 'good' and 'great' email marketing campaigns – and we'll ensure you smash your targets.
Captivating on-Site Content
Email and organic content work well independently, but when combined, the results can be dramatic. And we can help you tap into it with an expert content marketing strategy. 
Our talented team of copywriters, innovative designers and creative videographers are ready to help you craft and curate compelling organic content that captivates your email audiences and keeps them engaged with your brand. 
We'll transform your emails from standard brand messaging into visual customer journeys. By building on your existing assets and portfolio of products, we'll create compelling UGC and lifestyle content that showcases authentic customer experiences, deepens brand connections, builds trust and fosters long-lasting loyalty. With our expert team behind you, we'll turn casual customers into passionate brand advocates.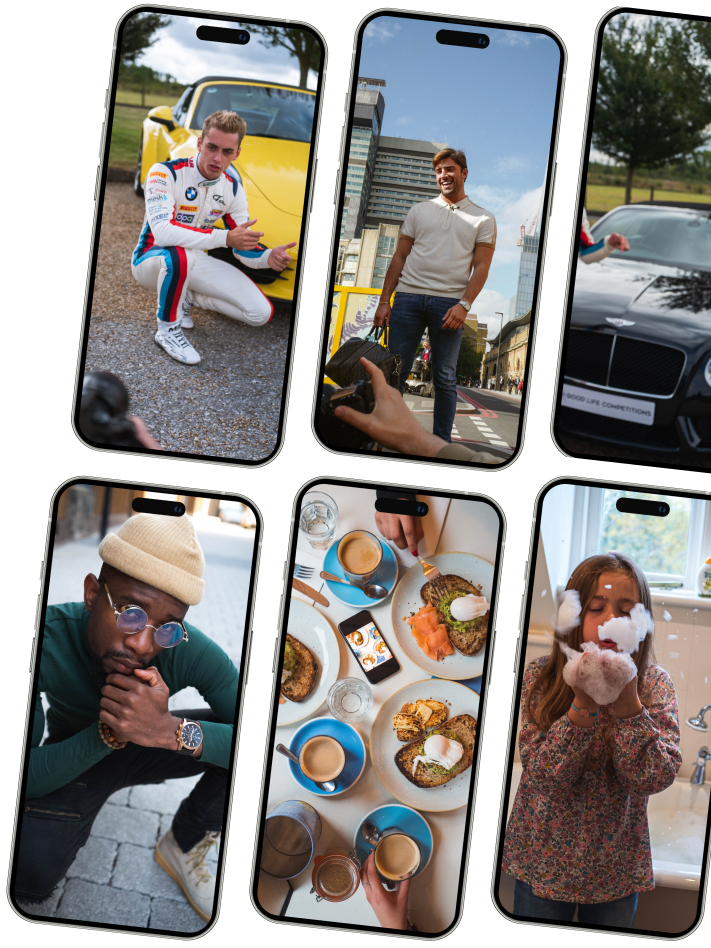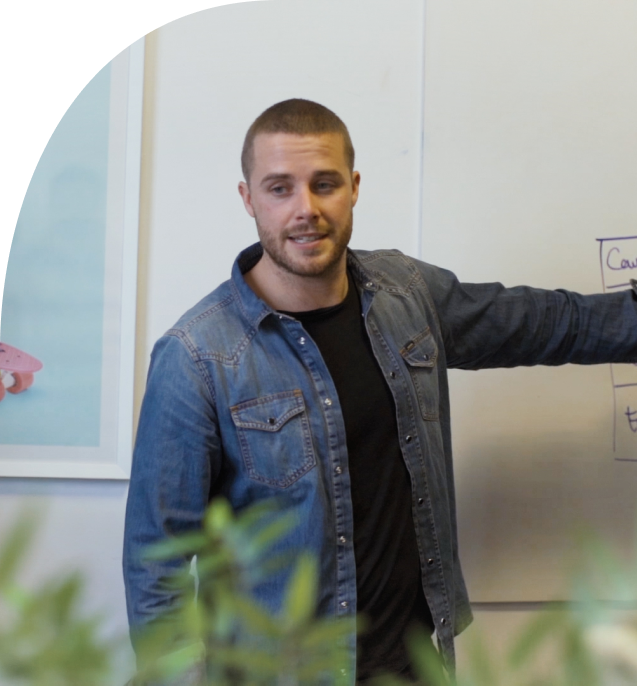 As a veteran email marketing agency, we have extensive experience in setting up automated email marketing campaigns across key email marketing software platforms. We'll utilise all of this technical expertise to ensure a seamless launch for your email strategy, meaning you can start driving superior results – faster. 
Our specialists will work diligently to build email marketing campaigns that are fully optimised for success and constructed around your core objectives. 
We'll also incorporate smart automation into every one of your campaigns, so you don't need to worry about time-consuming tasks or manual adjustments – you can just sit back, relax, and watch your email marketing drive jaw-dropping business growth.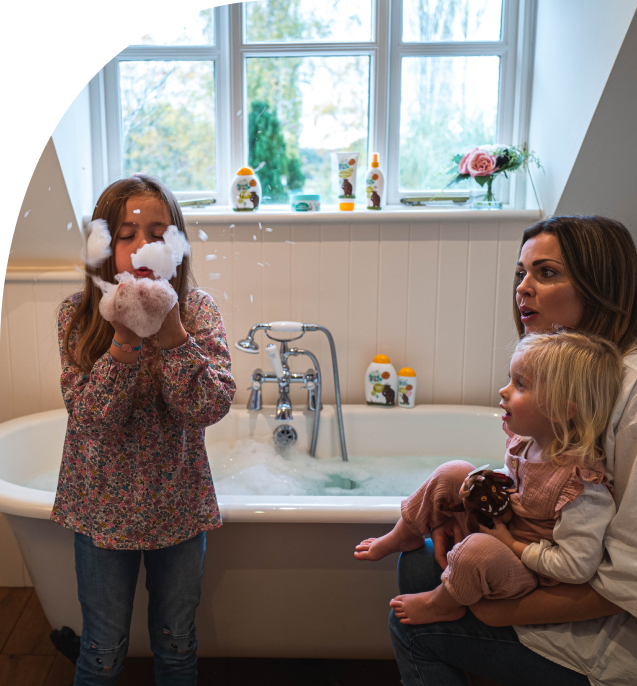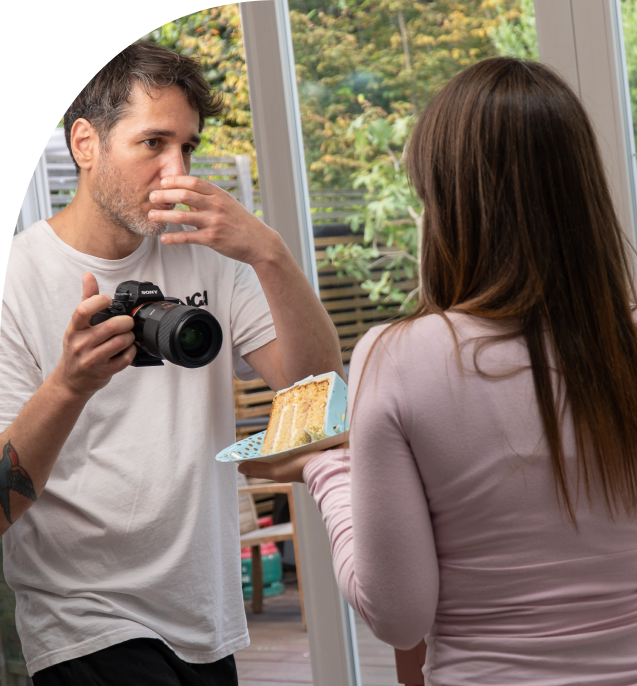 Our project managers will provide you with end-to-end campaign management, taking the stress out of the email launch process.
We understand the importance of timing when it comes to email marketing. Every second counts when you're promoting a sale or activating around a seasonal event, so we'll work tirelessly to ensure that your campaigns are live whenever they need to be. 
Finally, we'll also keep you updated on campaign performance with clear reporting, in-depth email analytics, and actionable insights. You'll know exactly how your key metrics are changing with regular updates from your agency team, so you'll never be left in the dark.
We think we're the best email marketing company out there. But don't take our word for it.
Discover industry-leading email marketing services
Tell us about your most pressing business challenges – and we'll let you know how professional email marketing solutions can help.
Speak to a seasoned professional about your email marketing objectives
Have the opportunity to ask any question you like and get instant feedback on your email strategy
Get a free no-obligation quote and understand exactly what's involved with hiring a professional agency