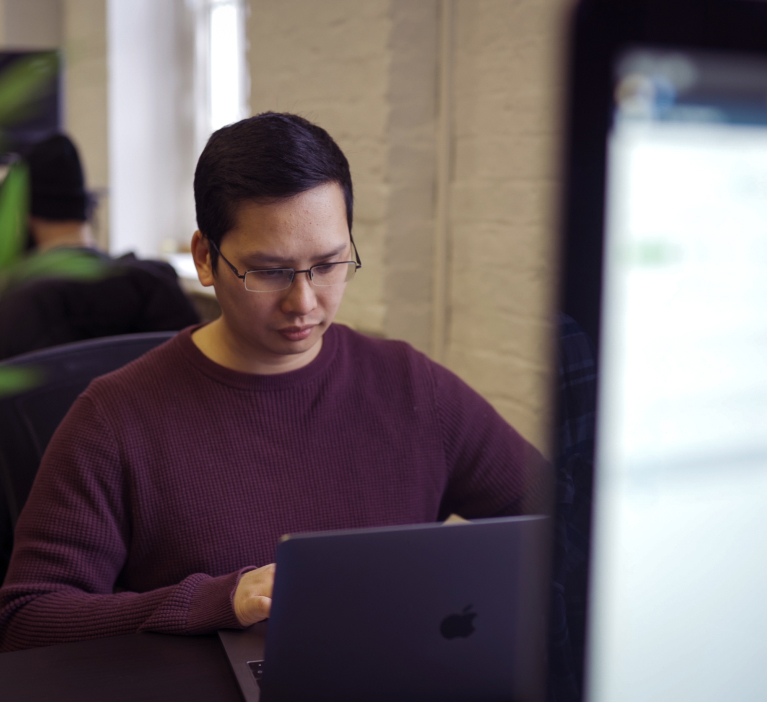 Struggling to wrap your
head around the mystical
art of email marketing?
Fear not – we're here to help. Our team of email marketing wizards can help you to launch super effective campaigns – campaigns that will maximise customer value, increase basket sizes, and enhance lead generation to drive efficient conversions.

As an experienced Email Marketing Agency, we understand the importance of meticulous audience segmentation, precision email timing and impactful subject lines. It's all part of the Upbeat service. We'll help you to combine all of these elements and launch powerful email marketing campaigns that will deliver jaw-dropping results for your brand.
Build Stronger Relationships
Clear and reliable communication with your audience is key to building trust and credibility. Strong relationships equal loyal customers!
Increase Lifetime Value
Consistently providing your customers with fresh content, relevant messaging and tempting promotions will keep them engaged over time. This will steadily increase their lifetime value.
Promote Seasonal Offers
Email marketing allows you to deliver strategic messaging around seasonal offers and promotions. These tactical communications can help you to increase conversions and showcase specific products.
Grow your Customer Base
Your customer base is your most valuable asset. Email marketing allows you to constantly engage these customers and effectively grow your audience over time, bringing in significant value and generating leads.
Building A Strong Customer Base
Effective email drip campaigns can rapidly scale up your marketing efforts. Tactical emails can encourage customer engagement, increase lifetime value, and ultimately drive more conversions.
WE BUILD EFFECTIVE SEQUENCES
Whether you need to engage existing customers or hook in new prospects, we'll develop smart email templates and sequences that create deeper brand connections. This kind of marketing automation can deliver some seriously impressive results.
INCREASE CONVERSION
The ultimate goal of any successful email marketing strategy is to drive those all-important conversions. Our digital marketing services will help you to generate more sales by increasing the value of current customers and drawing in new prospects.
Why does your brand need a specialist agency?
Increase Lifetime Value
Build and nurture long-term customer relationships after a purchase.
Engage Potential Customers
Reach out to warm prospects, tailor messages, and facilitate a smooth customer journey.
Generate More Sales
Offer constant value to your customers, and increase revenue opportunities as a result.
Increase Conversion Rates
Utilise strategic email automation in order to increase website visitors, drive traffic to your landing pages and convert different customer groups.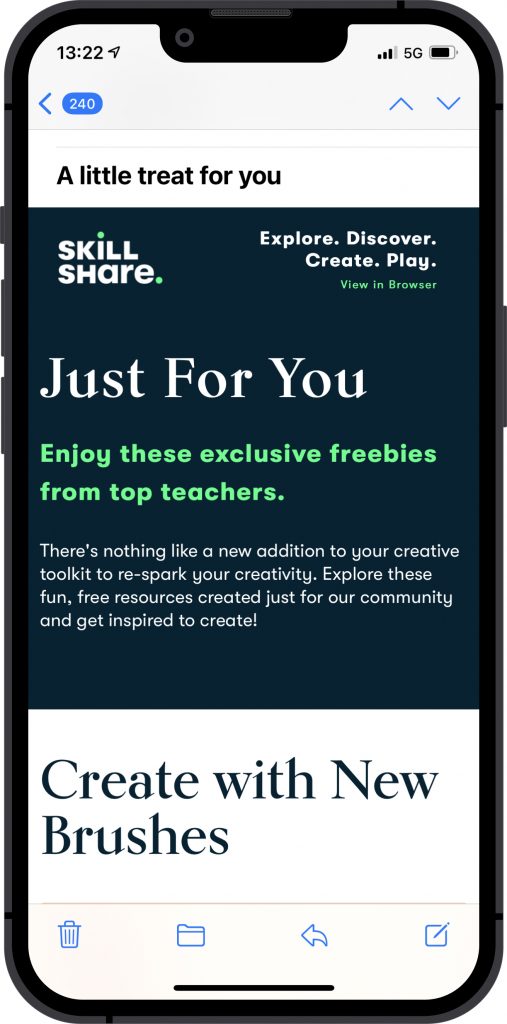 A pre-purchase sequence engages customers who haven't quite made the leap and purchased yet. Nudge these users towards a conversion with tailored messages, and establish authority with valuable content.
Pre-Purchase Sequence will help to:
Warm up potential customers who are close to converting.
Establish brand credibility and educate customers.
Deliver social proof messages, increasing the likelihood of conversions.
These automated emails activate after customers purchase from your brand – they aim to encourage repeat sales, nurture brand loyalty, and increase lifetime value. These sequences build on social proof messaging, and begin to cross-sell other products from your brand.
A Post-Purchase Sequence will help to:
Create an ongoing relationship with new customers.
Utilise social proof in order to drive repeat business,
Cross-sell products and services, increasing long-term value.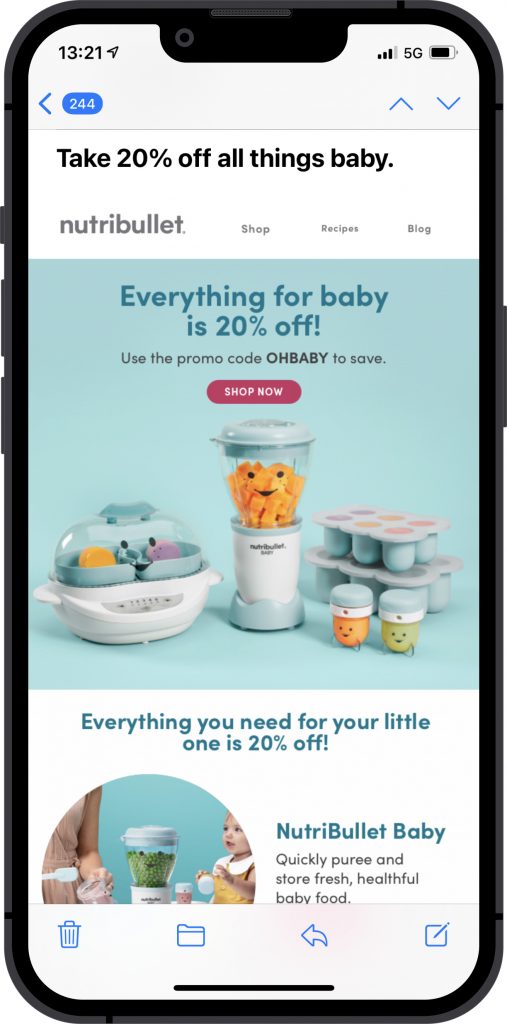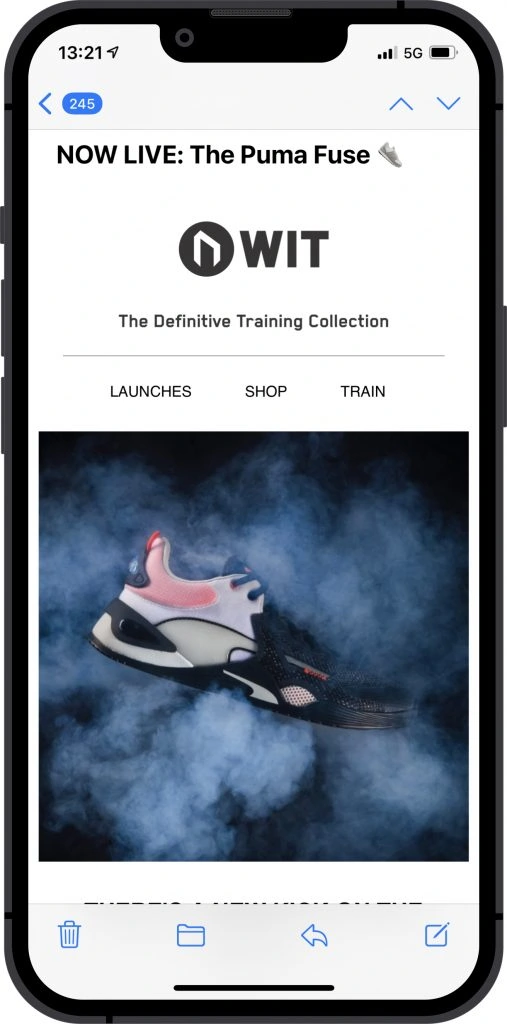 Cart Abandonment Sequence
If a customer has abandoned their cart, don't worry – all is not lost! A cart abandonment sequence nudges these users back to the checkout page, using highly persuasive tactics (like limited discounts) to drive the conversion over the line.
An Abandoned Cart Sequence will help to:
Encourage users back to the checkout for a conversion.
Reiterate product benefits or limited-time promotions.
Present more social proof as a final push.
Once you've identified your most engaged customers (aka your 'hot buyers') you'll want to keep them coming back. Effectively communicating with these users can open up steady revenue streams for your business.
A Hot Buyers Sequence helps to:
Welcome back loyal shoppers with positive messaging.
Cross-sell new products with persuasive communications.
Provide these users with valuable content, strengthening the brand relationship.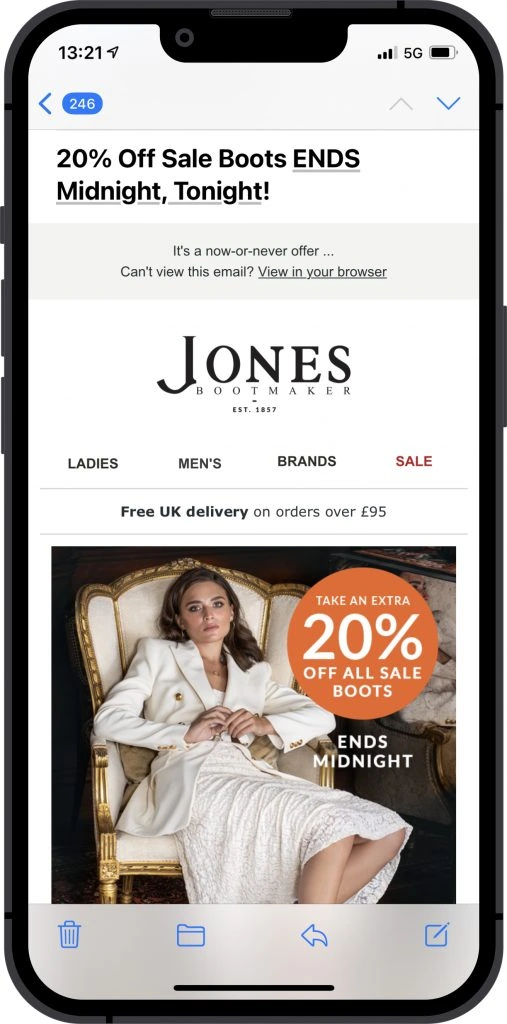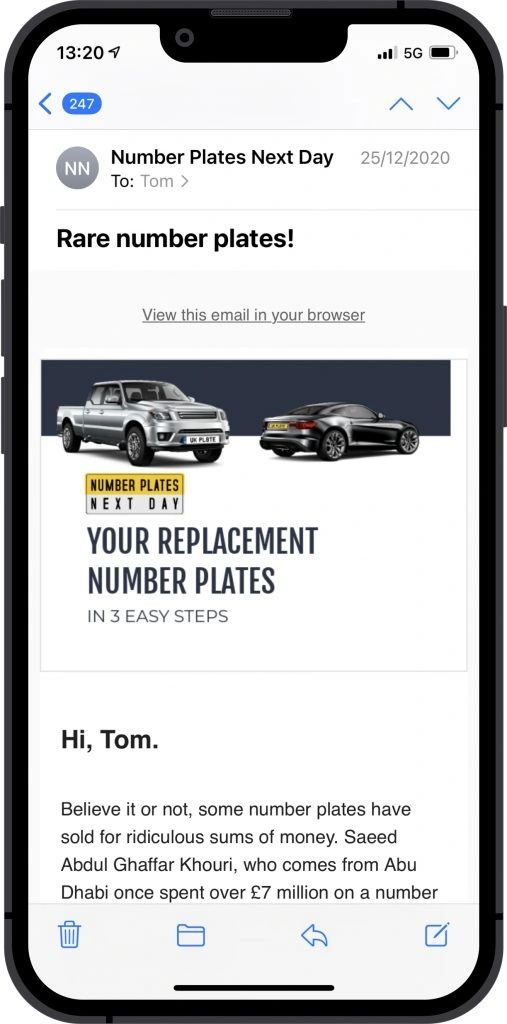 Customer Win Back Sequence
When a customer hasn't engaged with your brand for a while, you might be losing hope – but a customer win-back sequence can turn things around. This sequence will present the customer with strong incentives and tempting discounts in order to convince them to return.
A Customer Win Back Sequence will help to:
Convert less engaged users with discounts.
Drive a sense of urgency with limited time offers.
Re-engage users and transform them into active customers.
Manual broadcasts are a great way to stay in touch with your loyal customers. These broadcasts can include seasonal promotions, business announcements, or just weekly updates on your brand. This is a great opportunity to deliver some value back to your audience.
Manual Broadcasts help to:
Effectively communicate promotions or offers.
Engage and delight your customers with valuable content.
Deliver important business messages.
Our tried & tested approach to Email Marketing
DISCOVERY AND RESEARCH
We'll dig deep into your brand to understand your products, objectives, and core audiences. These insights will then fuel an effective digital marketing strategy.
STRATEGY AND PLANNING
Your brand is unique, so we'll create a bespoke email strategy that's tailored to your business goals.
PRODUCING UNIQUE COPY
We produce copy which reflects your tone of voice and captures the full attention of your audience.
DESIGNING EMAILS
Our team of creative whizzes will design highly engaging emails that fit your brand identity.
CREATING THE SEQUENCE
We'll craft email sequences that are meticulously planned and scheduled for maximum impact.
GO LIVE
After the email sequences are approved, we'll push these live and instantly deliver them to the right audiences.
OPTIMISATION
We'll constantly monitor the performance of your sequences, and adjust based on real-time results.
REPORTING
Our team will provide you with regular campaign performance reports, jam-packed with insightful data and expert analysis.
Drive sales on autopilot with engaging, creative email marketing
Find out if we're a good fit. Book your free strategy session and discover what Upbeat's email marketing can do for your brand.
Frequently Asked Questions