We collaborate with progressive, ambitious brands we believe in.
We collaborate with progressive, ambitious brands we believe in.
Introducing your
social media

advertising experts
With billions of engaged, monthly users ready to consume content, paid social is a customer
acquisition goldmine B2C brands looking to sell at scale.
We're ready and waiting to make that happen for you. Trusted by leading digital brands, our
expert team of account managers, creatives and media buyers can help you take paid social by
storm with data-backed strategies that drive profitable first-time sales and keep customers coming
back for more.
What are the benefits of working with an experienced paid social agency?
Access a vast audience of potential customers
Social media platforms are an ocean of opportunity, boasting billions of monthly active users around the world. 
Paid social marketing allows you to tap into this user base, giving your brand an invaluable opportunity to access a vast population of potential customers and dramatically expand your reach. 
Benefit from laser-focused targeting
Social media platforms are data-rich environments with deep knowledge of their users' likes, dislikes, shopping behaviours and specific demographics.
By leveraging this data, you can create highly targeted campaigns that get your brand in front of targeted audience segments that are most likely to engage and convert.
Rapidly scale your revenue
Paid social advertising is built for scalability, and it operates on a principle that's as simple as it is effective – test your ads, find what works, and scale. 
Once you've identified high-performing ad creatives, you can quickly scale your conversions by increasing your ad spend to get your winning creatives seen by more customers. 
What our clients say about us?
Amazing team and they provide Real results, Very rare to find a agency working on performance, Upbeat is one of them
Amin Dolatshahi
2023-08-03
Excellent Advice for social ads, lovely people and very professional. Highly recommend the team Upbeat!
Dereck Sarmiento
2023-07-24
Highly recommend the team at Upbeat! The partnership kicked off during our busiest time of the year and they did a brilliant job, helping us to smash our targets during peak. They have also helped us to unlock new opportunities through channel expansion, which has importantly diversified our marketing mix
Nice team and supporting.
I highly recommend Upbeat Agency for their exceptional marketing services. The team's transparency and communication have been remarkable!
M Angeles Soria Garcia
2023-06-08
I highly recommend Upbeat Agency for their exceptional marketing services. The team's transparency and communication have been remarkable!
If you are looking to outsource / scale-up your paid media presence I would certainly recommend Upbeat. I have used them for multiple brands and they always provide a thorough job which is executed with thought and precision. The time spent at the start learning about your brand, business and target customers is invaluable and I always get the impression they truly understand what you want to achieve from a commercial and brand perspective. On the whole it is a very well run agency with no over-promising. Highly recommended. Thanks Team.
Really helpful hands on team with a lot of experience in the social sector, have really helped us with growing paid social.
It's almost been a year with the team and i thoroughly enjoy working with them. Their social media strategies are beyond comparison and results were muck quicker than we anticipated. Keep up the good work guys!
We have been working with Upbeat since 2019 on our paid media strategy and have found them to be great! We feel like they are fully invested in our small business, have helped us to navigate new social platforms, and are a pleasure to work with!
Danielle Horton
2022-10-17
Still not convinced? We'll let the
results

speak for themselves.
£300 to £5000 a Day in Sales Revenue
Reduced CPA with Meta marketing
Optimised creative and strategy for Q4
Video campaign drives brand success
UGC enhanced sales and engagement
Tailored strategy increases EU sales
Schedule a call with our social media experts
Discover how partnering with a social media marketing agency can help you to accelerate brand growth.
Access first-rate social media marketing services
Specialised Paid Social Services
With so many social media channels available to advertisers, you need a paid social agency that can help you harness the full power of every platform – and that's where we come in. 
Our team have a wealth of experience in launching paid campaigns across multiple social networks, with an in-depth understanding of the tools and tactics required to succeed. We offer tailored marketing services for all major social platforms, including:
Facebook | Instagram | Pinterest | TikTok | YouTube | Snapchat  | Twitter
Working closely alongside our team, you'll be able to identify the perfect social channels for your brand and capitalise on cross-platform expertise.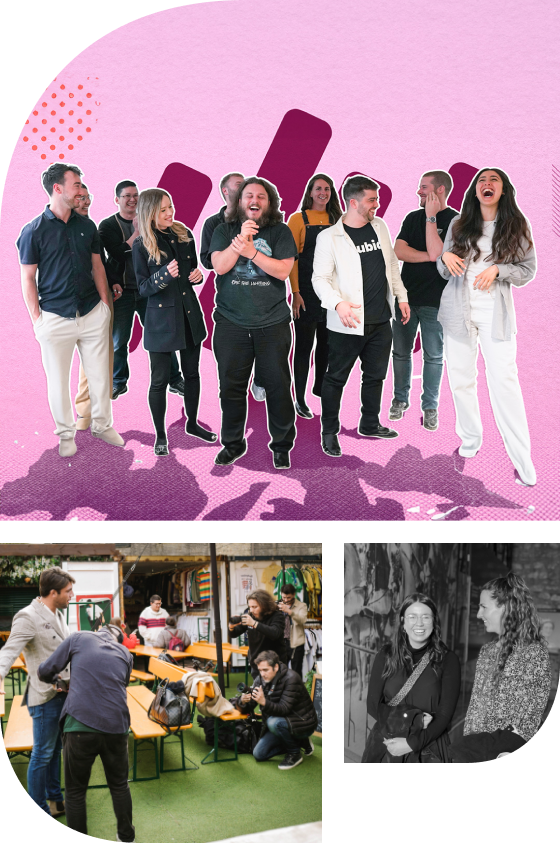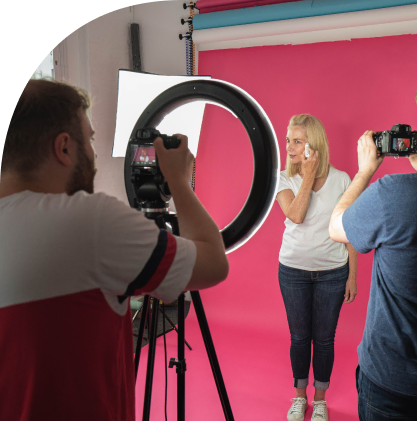 Whether you're an established e-commerce store or a DTC tech startup, we'll help you to craft a data-driven, full-funnel paid social media marketing strategy that's designed to enhance the user journey, skyrocket business growth and generate conversions at scale. 
Through a rigorous strategic process and a combination of fresh creativity and industry expertise, our team will develop a tactical approach that delivers outstanding results. We'll then work to constantly optimise your paid social campaigns, testing new offers and creatives to push for a constantly growing return on investment. 
Your strategy won't be confined to a single platform, either. Leveraging our cross-channel knowledge, you'll be able to develop a comprehensive strategy that takes full advantage of every social media network, tool, and placement. 
High-quality social ad creatives can provide you with a vital competitive edge in a cluttered marketing landscape. 
Whether you need polished product images, unboxing videos or snappy scroll-stoppers, we'll deliver the assets you need to make a lasting impact on your target audience. Plus, we'll tailor every single piece of content we produce to the platforms you're advertising on – meaning your creatives will always feel native and engaging. 
Our team will also help you to gather and distribute compelling User Generated Content. UGC assets will enable you to showcase your products, attract new customers, and build brand credibility with authentic messaging. 
Captivating organic content
We don't stop at paid social advertising. As a full-service marketing agency, we're also masters at organic content creation that keeps your social profiles active and your target audience engaged. 
Backed by a skilled in-house team of writers and creative designers who know what it takes to earn and maintain attention, we're uniquely positioned to help you produce a wide range of high-performing assets. From UGC to product imagery, we'll take your raw assets and transform them into polished, engaging content that deepens the connections your followers have with your brand. 
Combined with our paid social advertising services, you'll have a potent social strategy that builds trust, drives conversions and keeps customers coming back.
By tapping into our established creative network, you'll be able to partner with experienced talent that can take your influencer marketing to the next level. 
Connect with actors, content creators, and influencers that can enhance your video assets and bring your product offering to life. The right talent will help you to engage fresh audiences, discover new ways to communicate with customers, and raise brand awareness across social platforms.
With support from our creative experts, you'll also be able to identify skilled creators and engaged, loyal customers that can promote your business with persuasive User Generated Content (UGC). 
UGC is a powerful paid social tool to help you grab audience attention, clearly demonstrate the value of your offer, and make them want what you're selling.
Not all social media marketing agencies can effectively leverage multiple channels, but fortunately, we're more than capable of doing so. From Facebook to Snapchat ads and everything in between, if it involves paid media, we've got you covered.

When you partner with Upbeat, you'll be able to simultaneously grow brand awareness, engage high-value audiences, and drive conversions or lead generation across a range of paid social platforms. Our team will make smart budget adjustments and seamless optimisations between channels, enabling us to build high-performing strategies tailored to each channel, and allowing you to capitalise on every opportunity available in the world of social media. 
We'll also utilise cross-channel learnings about audience targeting and creative messaging to fuel the performance of your overarching marketing strategy.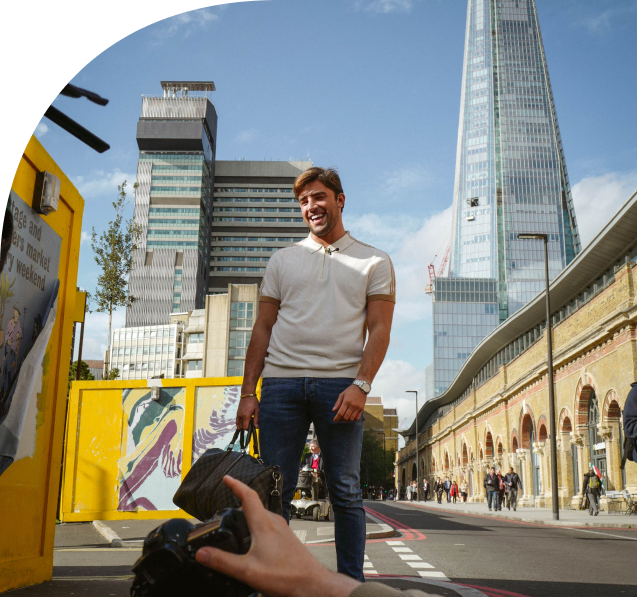 Paid social advertising can be a powerful tool for your business, and with our marketing experts on board, you'll be able to launch wildly effective campaigns that smash your targets. 
To ensure that you're reaching high-value audiences, we'll utilise as much data as possible to refine your targeting. Our team will use everything from behavioural targeting to custom audiences to help you discover, engage, and convert profitable segments. 
These laser-focused targeting strategies will also be enhanced by tailored creative assets that are bespoke to each social platform. Finally, all of this will be underpinned by decisive campaign optimisations that constantly evolve your paid social strategy and maximise returns.
When you allocate budget to digital marketing campaigns, you need to know exactly how your investment is performing. That's why we'll provide you with consistent, reliable reports that help you to understand how paid social is contributing to your business objectives.
Our reports will include clear headlines, in-depth analytics, and insightful recommendations that revolve around the metrics you care about so you know how your strategy is performing, what we're working on, and what we're planning next.
On top of this, we'll always remain totally transparent when it comes to paid social reporting. Honesty is crucial for a successful partnership, so we'll cut through the technical jargon to deliver genuine guidance and straightforward insights.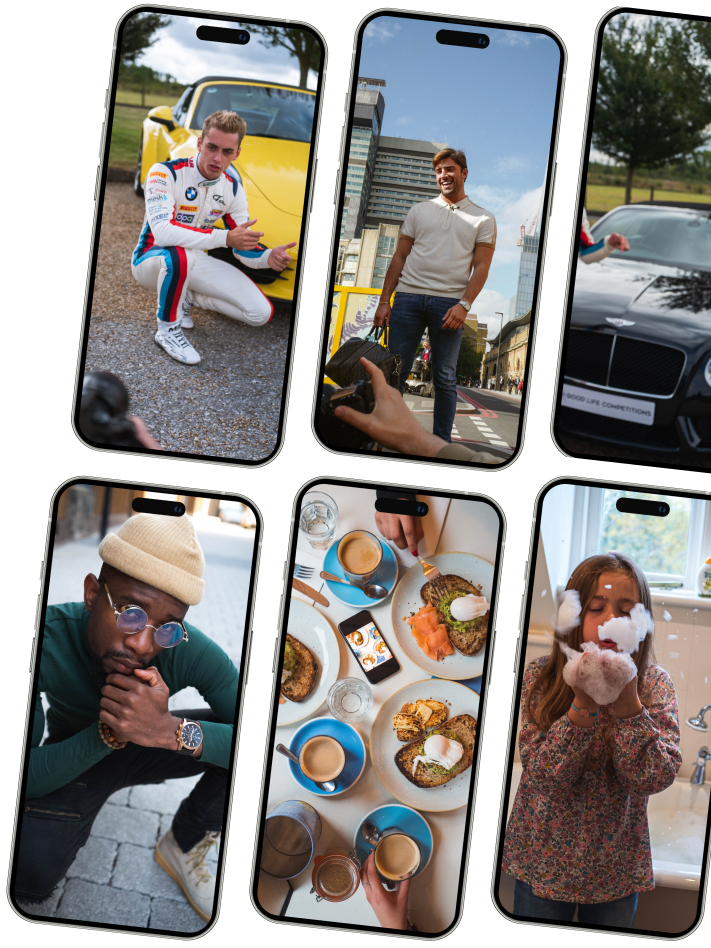 We'll do brilliant things for your brand. But don't take our word for it.
Book a call with our paid social specialists
Talk us through your biggest marketing challenges – and discover how our social media advertising services can solve them.
We're all about strong relationships, which is why we have long-standing connections with all Paid Social platforms.
We've worked hard to forge tight-knit relationships with all major social media platforms – and that comes with certain perks.
From Facebook and Instagram to Snapchat, Twitter and Pinterest, we get exclusive access to dedicated account managers, early releases of new ad placements, insider tips on high-performing strategies, and invite-only training events.
And we don't keep those benefits to ourselves. When you work with us, you unlock all of them too, giving your strategy a significant boost and earning you a serious advantage over competing brands.
Speak to a seasoned professional about your Paid Social advertising and objectives
Have the opportunity to ask any question you like and get instant feedback on your social strategy
Get a free no-obligation quote and understand exactly what's involved with hiring a professional agency