Get the Best Results with your Youtube Advertising Budget
YouTube has become of the most popular platforms to consumer video and offers advertisers a massive opportunity to target engaged audiences on a huge scale which cannot be ignored. 
Creating superb content that grabs attention
We have a team of in-house professionals who can plan, shoot and edit video content specifically for organic and YouTube Ads.
Develop a strategy that will get you results
Our media buyers use their experience to develop a strategy unique to your brand and goals, focusing purely on driving results.
Build and manage highly targeted campaigns
Campaigns are built with content that is designed to capture the user's attention and drive highly targeted traffic to your product.
Growth and consistent account Scaling
We always aim to grow an account to its full potential, utilising scaling techniques to drive large volumes of leads and sales.
IN DEPTH REPORTING and communication
It's important that we constantly communicate between us which is why we provide in depth reporting at all times so that we are heading in the right direction.
Take advantage of the millions of people watching YouTube content everyday and maximise the opportunity of YouTube Ads
If you aren't already growing your brand through YouTube Ads you should be leveraging the opportunity through the millions watching content worldwide. Take your share of the audience on YouTube.
One of the most popular placements across the YouTube network as video ads are played before, during or after during the main content the user is consuming.
There is the option to use skippable ads which the user can skip after 5 seconds or non-skippable which must be watched before the main video can be viewed.
Using the precise targeting methods on YouTube ads, it's possible to place your Ads in front of audiences that are consuming similar types of content. For example, placing your new range of golf clubs in front of someone who is about to watch a video on how to improve their golf swing.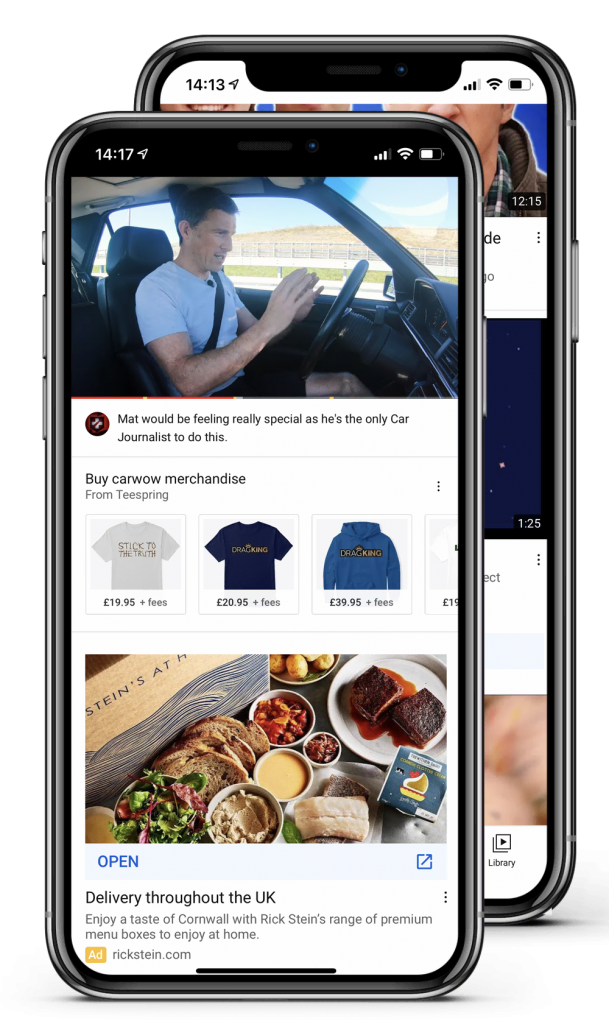 Display Ads are an incredibly effective way to showcase a static image in a very prominent placement on the main YouTube feature page above the video suggestions list.
Always on view display ads are historically very effective within YouTube Advertising.
Short, sharp and must be viewed before the main video plays. Bumper Ads are Non-Skippable video ads of up to six seconds that must be watched.
Bumper Ads are very effective as quick retargeting to remind a user what product or service they may have been engaging with outside of YouTube. An opportunity to become creative with the minimal time available and highly effective when done correctly.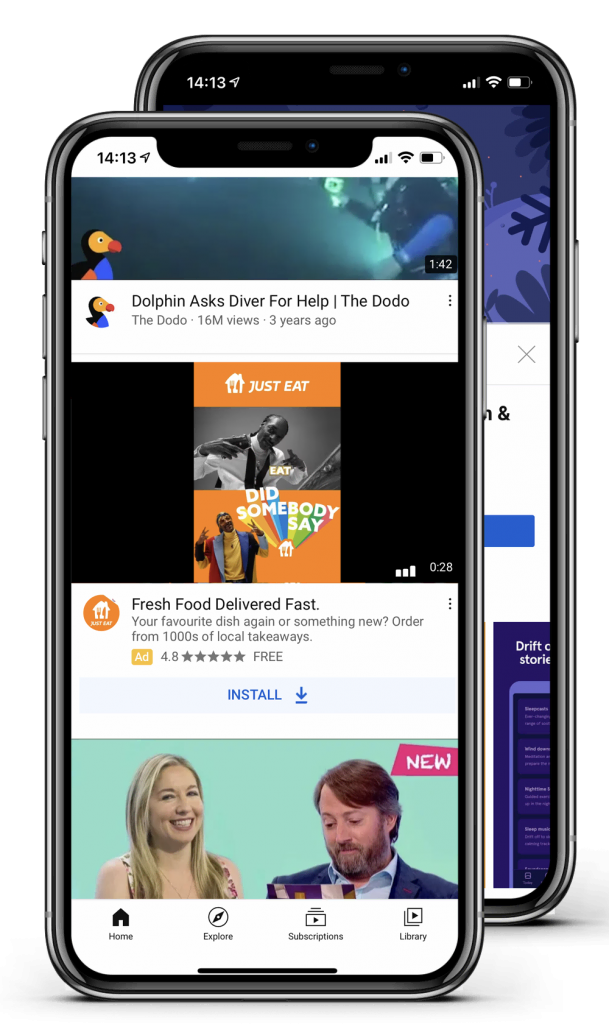 Semi-transparent overlay ads that appear in the lower 20% portion of a video. This ad format is only available on desktop but a good way to disrupt the users attention on the video they are consuming.
Our Approach to YouTube Advertising.
We take the time to understand your brands products and services, business objectives and target audience.
Every brand is different so it's important we take the time to figure out the strategy that's right for you.
We review your existing assets and help to create unique content that we know will perform best.  
With the incredible amount of data available we build custom audiences and utilise pixel tracking.
First impressions count which is why we prioritise producing the most effective creative and copy.
Campaigns are never left untouched and require consistent optimisation to achieve the optimal results.
We never settle, we utilise scaling techniques to gradually drive large volumes of leads and sales where possible.
Weekly and monthly reporting is crucial to keep you informed on the performance of you Social Campaigns.
Here at Upbeat Agency we have a great team of YouTube marketing enthusiasts! We love Social Media and spending time developing campaigns each and every day. If you would like to have a chat about how we can take your business to the next level using YouTube Advertising then fill in the form below and you can speak to one of our experts.
Speak to the YouTube Advertising Experts
If you're interested in finding out more about how we can help you with Paid Social then fill in the form, give us a call, or send us a message on Messenger.
We're always happy to discuss YouTube strategies, review ad accounts or have conversations with businesses looking to make progress.