We collaborate with progressive, ambitious brands we believe in.
We collaborate with progressive, ambitious brands we believe in.
Introducing your
Twitter marketing

experts.
Twitter advertising holds a world of explosive potential, offering access to a global audience ready to discover your brand and engage with your products and services. With the right strategy, Twitter becomes a platform that can propel your brand to unprecedented heights.
We're here to help you seize this opportunity. Our team of expert account managers, media buyers and video creators are ready to craft Twitter advertising campaigns that reach your target audience and drive the consistent results you need to scale.
What are the benefits of working with an experienced Twitter marketing agency?
What our clients say about us?
Amazing team and they provide Real results, Very rare to find a agency working on performance, Upbeat is one of them
Amin Dolatshahi
2023-08-03
Excellent Advice for social ads, lovely people and very professional. Highly recommend the team Upbeat!
Dereck Sarmiento
2023-07-24
Highly recommend the team at Upbeat! The partnership kicked off during our busiest time of the year and they did a brilliant job, helping us to smash our targets during peak. They have also helped us to unlock new opportunities through channel expansion, which has importantly diversified our marketing mix
Nice team and supporting.
I highly recommend Upbeat Agency for their exceptional marketing services. The team's transparency and communication have been remarkable!
M Angeles Soria Garcia
2023-06-08
I highly recommend Upbeat Agency for their exceptional marketing services. The team's transparency and communication have been remarkable!
If you are looking to outsource / scale-up your paid media presence I would certainly recommend Upbeat. I have used them for multiple brands and they always provide a thorough job which is executed with thought and precision. The time spent at the start learning about your brand, business and target customers is invaluable and I always get the impression they truly understand what you want to achieve from a commercial and brand perspective. On the whole it is a very well run agency with no over-promising. Highly recommended. Thanks Team.
Really helpful hands on team with a lot of experience in the social sector, have really helped us with growing paid social.
It's almost been a year with the team and i thoroughly enjoy working with them. Their social media strategies are beyond comparison and results were muck quicker than we anticipated. Keep up the good work guys!
We have been working with Upbeat since 2019 on our paid media strategy and have found them to be great! We feel like they are fully invested in our small business, have helped us to navigate new social platforms, and are a pleasure to work with!
Danielle Horton
2022-10-17
Why use Twitter ad campaigns?
Engage highly receptive Twitter audiences
Twitter is one of the highest ranking social media platforms for brand interaction, which is great news for you.
When you launch a Twitter advertising campaign, you're reaching users that are actively seeking out new content and open to brand messaging – and this can lead to exceptional engagement rates.
Maintain cost-efficiency with billable actions
When you launch Twitter ads, you'll only pay for completed actions that align with your campaign objective. 
Whether you're looking to drive website traffic or attract new followers, Twitter will only charge for successful outcomes, so you can be sure that your ad spend is working as hard as possible.
Find high-value prospects with keyword targeting
While many social media platforms offer advanced targeting features, not many offer keyword targeting. 
With Twitter ads, you can target individual keywords that have been mentioned in Tweets or hashtags. This allows you to launch highly contextual ads that reach users with specific interests.
Still not convinced? We'll let the
results

speak for themselves.
£300 to £5000 a Day in Sales Revenue
Reduced CPA with Meta marketing
Optimised creative and strategy for Q4
Video campaign drives brand success
UGC enhanced sales and engagement
Tailored strategy increases EU sales
Chat with our digital marketing professionals
Learn how a Twitter marketing agency can help you to boost brand awareness and drive cost-efficient conversions.
Access expert Twitter marketing services
Twitter Marketing Strategy
As your strategic agency partner, we'll help you to develop a data-driven, full-funnel Twitter marketing strategy that's built around your key business objectives. 
This strategy will be designed to engage your target audience, generate cost-efficient conversions, and enable you to crush your marketing targets. We'll keep our fingers on the pulse of the Twitter platform, leveraging the latest tools and insights to evolve your strategy over time. 
Your Twitter specialists will also constantly look to optimise and adjust your strategy based on new audience insights and performance data, meaning you can stay one step ahead of the competition. With an agile and reactive marketing strategy in place, you'll be in a great position to steadily increase ROI and scale up your Twitter activity.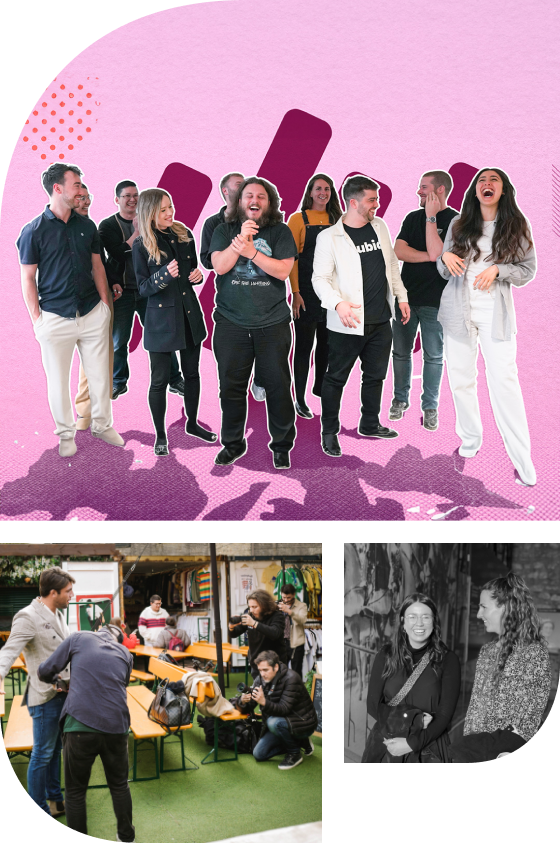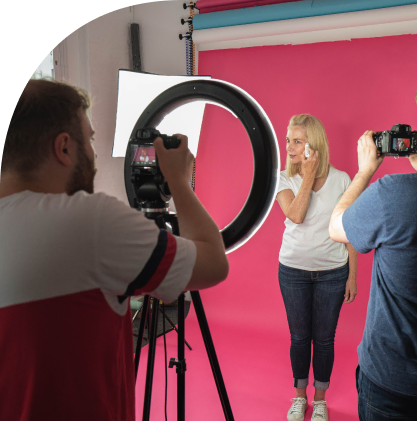 Paid Twitter advertising can be incredibly effective for your business – and with our experts in your corner, you'll be able to take full advantage of it. 
We'll enable you to experiment with a wide range of different audiences, ad formats, and marketing tactics to understand what works for your business. Once we've gathered these insights, we'll use them to refine your advertising strategy – and scale up to maximise returns. 
Our team will also keep their fingers on the pulse with ad optimisations, fine-tuning your campaigns to generate optimal results and accelerate the growth of your business.  We'll provide dedicated support at every stage of the advertising journey, from campaign launch to performance analysis. 
Whether you're looking to capitalise on trending topics, maximise the reach of a new video ad, or launch Promoted Trends, your Twitter specialists will be on hand to provide support. 
Not all Twitter marketing agencies can combine creative flair with technical platform expertise – but we can.
Our production experts will help you to build a range of high-quality, high-performing creative assets that are tailored to your business goals. Whether you need an engaging brand video that captivates Twitter users or polished product images that drive clicks, we can deliver what you need. 
With support from our creative specialists, you'll also be able to harness the awesome power of User Generated Content – harvest compelling UGC videos, transform them into high-impact Twitter advertising creatives, and target them towards your core audiences.
Build a high-performing organic content strategy on Twitter
Beyond launching laser-targeted Promoted Tweets, we'll also deliver a stream of fresh organic content designed to keep your profile engaging and appealing to your target customers. 
While paid advertising will enable you to reach new prospects, a creative organic strategy will ensure that your existing followers remain invested in your brand. With a diverse mix of content types, we'll help you to build your brand identity and nurture a loyal community on Twitter. 
Our content experts will also use engagement insights to constantly refine your organic strategy, ensuring that any potential customers visiting your profile are hooked from the first click. 
Hunting for professional talent that can elevate your Twitter marketing campaigns and bring your brand proposition to life? We've got you covered. 
Through our established creative network, you'll be able to connect with premium talent that can enhance every aspect of your Twitter advertising strategy. 
Enlist experienced actors for your Twitter content, partner with popular creators to fuel influencer marketing campaigns, and find brand ambassadors that can showcase your products to a receptive audience. Our team can also help you to find authentic customers to produce high-performing UGC assets for your next Twitter marketing campaign. 
We only work with proven creators and influencers that deliver exceptional results, meaning you'll be partnering with the best talent the industry has to offer. 
Twitter Community Management
If you want to build a loyal and receptive Twitter audience, then you'll need to invest time into community engagement. However, time is a precious commodity – which is why our social media management experts will put in the hard yards for you. 
We'll help you to maintain an active Twitter presence by responding to customer queries, regularly engaging your followers, and producing eye-catching content that separates you from other branded accounts. 
Not only will this help you to attract more followers, but it will also generate long-term conversions by strengthening your reputation as a responsive, credible, and trustworthy brand.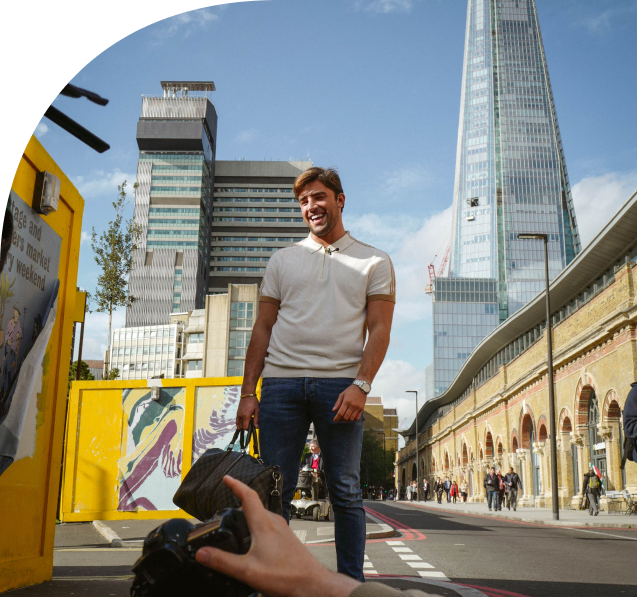 As an experienced Twitter marketing agency, we understand the importance of crystal-clear analytics and insightful reporting for clients. 
That's why we'll provide you with regular updates on Twitter performance, revolving around the metrics that matter most to your business. We'll cut through the technical jargon and deliver actionable insights that help you to maximise the impact of your Twitter advertising budget. 
Plus, your Upbeat team will always be available to support you with reporting queries, optimisation updates, and campaign recommendations – so you'll know exactly how Twitter advertising is contributing to your main brand objectives. 
We'll do brilliant things for your brand. But don't take our word for it.
Book a call with our Twitter ads specialists
Discover how we can supercharge the performance of your Twitter advertising campaigns to deliver optimal results.
We're all about strong relationships, which is why we have long-standing connections with Twitter
We're proud to have built long-lasting partnerships with every major advertising platform, and that includes Twitter. As Twitter partners, we get exclusive access to a dedicated account rep who is always on hand to advise on ad strategy and provide fast, effective support.
When you work with us, you benefit from this enhanced service, helping to turn Twitter ads into a sustainable, scalable revenue channel and keep you ahead of the competition.
Speak to a seasoned professional about your social media marketing goals and objectives
Have the opportunity to ask any question you like and get instant feedback on your Twitter advertising?
Get a free no-obligation quote and understand exactly what's involved with hiring a professional agency