Are you guilty of neglecting your product descriptions?
Don't worry though – there's no judgement here.
Running an e-commerce store can be hectic to say the least, and when it comes to product page copy, it can be easy to push the writing under the rug.
But when a well thought-out product description can be the difference between your site visitors buying or bouncing, it's essential that these little chunks of copy get the love and attention they deserve.
Not sure where to start? We've got you covered.
In this article, we lay out the 5 key ingredients to irresistible product descriptions, ready for you to rustle up some tasty conversion rate improvements. Read on to find out more.
So how can I improve my product descriptions?
We've pulled together 5 key ingredients that will help to transform bland product descriptions into copy that converts like crazy.
But we're taking things one step further.
To help provide visual inspiration, we've collected some real-life examples from one of our valued clients – our friends at EveryCake.
We recently worked with EveryCake to refresh their catalogue of product descriptions and increase sales of their beautifully designed cakes. We'll provide some helpful examples along the way to showcase how these tips can make a major difference to the quality of your own descriptions.
Does it get any batter than that?
(Last cake pun. We promise.)
1. Think about the customer first
It might sound cliché, but it's vitally important to put yourself in the customers' shoes when you're writing product descriptions. You need to consider the customer mindset to write copy that will resonate with them.
Think about their demographic, their pain points, and why they're shopping on your site.
What's the problem that your products are solving for them? What can you offer that will resolve the issue?
Consider these types of questions when you're crafting your product descriptions, and you'll end up with copy that is more likely to drive action.
Here's an example from EveryCake for their UEFA Cake:
Whoever has clicked on this product is likely looking for the perfect cake for a young football fan. The copy anticipates this, and clearly spells out exactly why the cake is ideal for this specific occasion – instantly proving how EveryCake is solving their problem.
2. Incorporate your brand values
Product descriptions are also an excellent opportunity to show off your brand values and charisma.
Your brand personality should be weaved throughout your site, and your product copy is no different. A consistent and confident tone of voice helps customers to feel comfortable shopping with you.
It builds trust, authenticity, and a sense of authority that will drive conversions over the line.
For EveryCake, the brand values revolve around being fun, warm and charming. Buying a personalised cake is a unique and exciting experience, and the copy needed to reflect this.
It was fundamental to nail these brand values in every single product description. Here's a good example from another EveryCake product, the Cinderella Cake: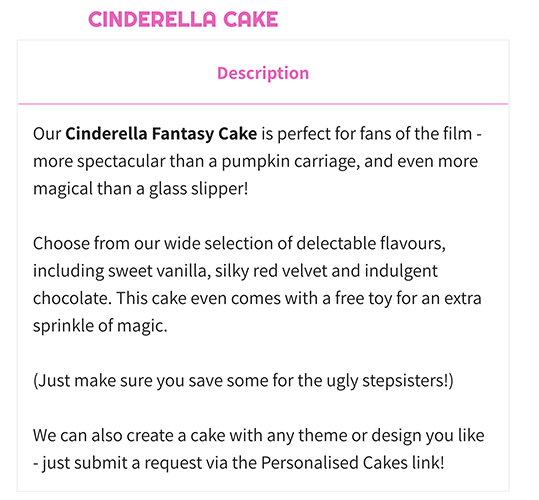 The copy is light-hearted and humorous, immediately conveying the EveryCake brand persona and letting customers know what to expect from the business.
It's vital to convey your brand values as quickly as possible. This helps to provide the reassurance needed for a completed purchase.
3. Bring your products to life
There's nothing worse than a dry product description.
You might have an expertly designed website, a quality selection of products and a super slick user journey.
If your product descriptions are a snooze-fest, none of that matters!
Pack your product copy with language that genuinely engages customers. Your descriptions shouldn't just list out functional product features – they should make these features sound irresistibly exciting.
Don't be afraid to focus on the most interesting or unique product features. It's better to be selective than to spread yourself thinly.
Here's another helpful example from EveryCake: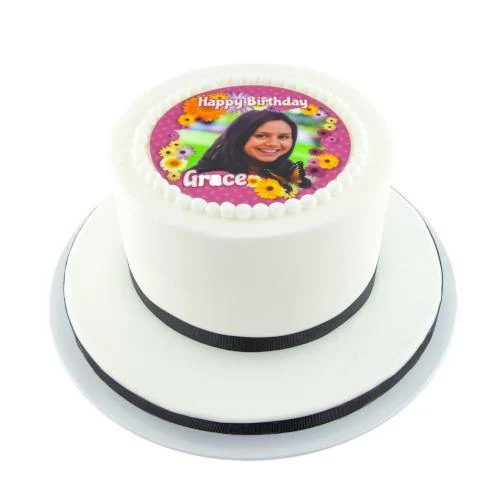 The copy highlights several key product features compellingly.
The basic purpose of the cake (i.e. a photo cake) is explained, and the copy showcases how this particular cake will make the recipient feel.
The description then moves onto the flavours, using tantalising language to make the toppings sound wildly appealing. If the phrase 'luxurious red velvet' doesn't make your mouth water, we're not sure what will.
This evocative language not only makes the copy interesting to read but also quickly emphasises these key product features. This is a powerful combination and one that's likely to deliver more conversions.
4. Make your descriptions easy to read
This is a simple tip – but a highly effective one.
The formatting and structure of your product descriptions can make a big difference.
If it feels like an overwhelming block of text, crammed with technical language and long sentences, it's probably going to send users running. They're only human, right?
But if your product descriptions are punchy and bursting with exciting language, then you're far more likely to hold attention.
Try to keep things short and sweet. Make the copy easily scannable, so that users can quickly pick out the key product features and understand what you're trying to say.
Here's another solid example from EveryCake, proving how a snappy product description can swiftly deliver the right messages: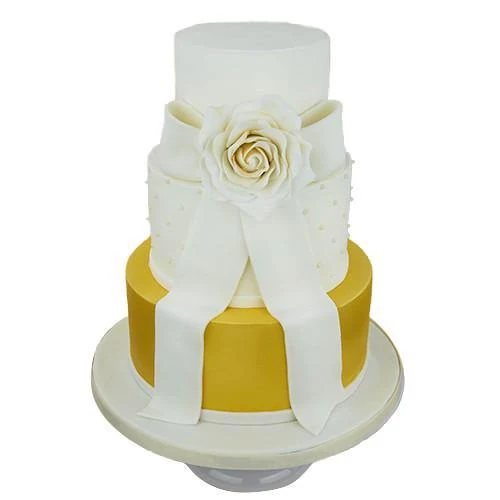 Within a matter of sentences, the copy bounces the user from the purpose of the cake, to flavour selection, to personalisation options, to the CTA.
It doesn't dwell on any feature for too long, and if a customer was to scan the paragraph, they could easily distinguish between the different sections.
The easier it is for a user to read your descriptions, the easier it is for them to make a decision and convert.
5. Add the perfect hook
Time for arguably the most important part of any product description – the call to action.
Picking the right hook is fundamentally important to success. A compelling CTA can make the difference between a closed browser and a new customer.
Firstly, keep your CTA short and informative.
Make whatever you're encouraging a user to do abundantly clear. If they're clicking a link or a button, they need to know exactly what to expect on the next page.
If possible, try to remind the user of the value they're receiving when they click the CTA. It's a two-way exchange, so customers need to feel like they're about to receive something positive and valuable.
In the case of EveryCake, the CTA was kept simple and clean throughout the product pages:
This CTA reiterates the value of a click (e.g. a customer can design their dream cake) and clarifies the next steps (submitting a request via the link).
If you keep your CTAs clear, users will feel infinitely more comfortable when clicking through to convert. Simplicity is key.
There you have it – the perfect recipe for conversion-boosting product descriptions.
Although it's easy to overlook the importance of product copy, good descriptions can immediately separate you from the competition and rapidly drive up your conversions.
Just follow these tips, add some sparkle to your product descriptions, and watch the sales stack up!
oh – and if you're looking for some deliciously sweet treats, go and pay our friends at EveryCake a visit!