Deliver superb results with an experienced LinkedIn Advertising Agency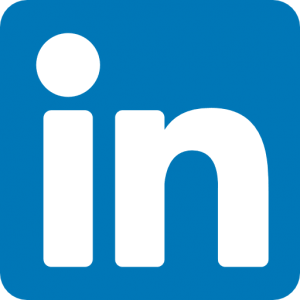 Get the best Results with your LinkedIn Advertising Budget
If you need to supercharge your LinkedIn advertising campaign performance, then we have good news.
You're in the right place.
As a highly experienced LinkedIn Advertising Agency, we can help you to grow your brand awareness, engage existing customers, and reach a whole new audience of professional prospects.
We have extensive experience in supporting numerous small businesses across a wide range of different industries – and we'll put this knowledge to good use.
We'll deliver jaw-dropping social marketing for your business with hyper-targeted activity, unique creative content and diligent campaign management.
Get the best Results From Your LinkedIn Advertising Budget
LinkedIn provides your brand with a unique social network for marketing activity, and the ability to access a huge audience of business decision makers. This, combined with a range of effective targeting options, makes for a powerful social media advertising opportunity. A professional digital marketing agency can advise you on the best combination of tactics and audiences to achieve your targets and drive website traffic to your landing page.
CREATING SUPERB ATTENTION-GRABBING CONTENT
Our in house team of creative wizards can plan, shoot, and edit quality video content for your brand. All assets will also be specifically tailored to the LinkedIn platform - that's top-notch content creation.
DEVELOP A STRATEGY THAT WILL GET YOU RESULTS
Our social media buying pros will use their wealth of expertise to develop a unique digital strategy for your brand. We'll focus specifically on your business needs and target audiences.
BUILD AND MANAGE HIGHLY TARGETED ADS
We'll build LinkedIn advertising campaigns with relevant content that will engage LinkedIn users and stop them mid-scroll.
GROWTH AND CONSISTENT ACCOUNT SCALING
Our goal is to see your business flourish. We'll deploy effective scaling techniques that will grow your brand presence, drive increasing volumes of leads and boost impressions. Through these scaling methods, we want to see your business consistently outperforming other companies in the market.
IN-DEPTH REPORTING AND COMMUNICATION
Communication is key. That's why we'll provide you with regular, in-depth reports that offer valuable insights and performance updates.
Leverage one of the most under valued advertising platforms and maximise the opportunity of LinkedIn.
LinkedIn is a hugely valuable marketing platform – particularly for B2B brands looking to engage professional audiences. It can also easily be overlooked, but its unique user base and demographic targeting opportunities mean that it shouldn't ever be neglected in marketing plans.
Work with our veteran marketing team here at Upbeat, and we'll ensure that your business gets the best possible results from LinkedIn activations.
LINKEDIN ADS 101: SPONSORED CONTENT
Sponsored ads fit seamlessly into organic content on LinkedIn, making them highly engaging and non-intrusive. Carousels, video ads and static images can all be used here, and when targeted correctly, these ads can deliver eyebrow-raising levels of engagement.
LINKEDIN ADS 101: DYNAMIC ADS
Dynamic ads allow you to advertise to target users – well, more dynamically. They can be personalised for each individual based on their profile data, which enables the creation of highly engaging ads.
Several ad formats fall under the dynamic umbrella – including spotlight ads and content.
LINKEDIN ADS 101: SPONSORED INMAIL
Sponsored InMail allows you to message your target audience directly, with more of a personal touch. This offers a brilliant opportunity to tailor your communications and stand out amongst the inbox clutter.
LINKEDIN: SPONSORED INMAIL
Take advantage of LinkedIn InMail and get your message directly in front of the right connections. InMail is a powerful tool that can have a much more personal and direct approach. 
Our tried & tested approach to LinkedIn Advertising
We take the time to really understand your brand – from your products to your business objectives, to your target customers.
We'll create a social advertising strategy that's as unique as your brand is – tailored to your specific objectives, goals and audiences. A bespoke approach is crucial to success, particularly for a small business in a competitive market.
We'll review your existing assets, and if necessary, create shiny new content for your campaigns. It's all part of the service.
We're an advertising agency who loves data. With so much valuable insight available on social media platforms like LinkedIn, we're able to create bespoke audiences that deliver jaw-dropping results. We'll also fuel smart targeting strategies through advanced pixel tracking.
Our creative brains will produce super effective assets for your campaigns, including stunning visuals and compelling copy.
Our support doesn't end once your advertising campaigns launch! We'll constantly monitor performance to ensure that we can implement the right optimisations at the perfect time.
Our advanced scaling techniques will ensure that your business continues to flourish. We'll drive increasing volumes of high-quality leads and valuable sales – some LinkedIn marketing agencies might be happy with just meeting your targets, but we'll strive to smash them out of the park.
Our in-depth reporting will keep you in the loop at all times, providing you with valuable performance data and campaign updates.
We'd love to chat about all things LinkedIn marketing. Seriously, we love it. Why not fill in the form below and speak to one of our experts about your business challenges and objectives?
Enlisting the help of a LinkedIn Advertising Agency can totally reinvigorate your paid ads and lead generation efforts.
Get in Touch With Us
Speak to a LinkedIn Advertising Agency
If you'd like to discover more about how an experienced agency can supercharge your LinkedIn ad campaigns, just fill in the form below, give us a ring, or shoot us a direct message. We'd love to hear from you!
WhatsApp
Call on WhatsApp now
07885458254
LinkedIn is extremely effective when it comes to B2B marketing.
In fact, LinkedIn ads are 277% more effective than either Facebook ads or Twitter ads at helping you to generate qualified leads.
That's a big number.
When it comes to reaching an active and engaged B2B audience, LinkedIn is the dream platform, with various campaign and targeting options available.
It's a good idea to work alongside a professional marketing agency – your agency team can help you to identify the best audiences and tactics for your brief.
There are two main advertising options on LinkedIn. Self-service ads (where you manage your own advertising budget and campaign delivery) and managed campaigns (where the LinkedIn team helps to oversee your activity).
The 'right' option all depends on your campaign, business size and objectives – but it's always worth engaging a LinkedIn marketing agency to help you better understand your situation. Agency specialists can help you to make the right decisions, maintain effective social media management and maximise the impact of your ad spend.
Speak to the LinkedIn Experts.
If you're interested in finding out more about how we can help you with LinkedIn advertising then fill in the form.
We're always happy to discuss LinkedIn strategies, review ad accounts or have conversations with businesses looking to make progress.