Pinterest advertising can be an insanely effective tool for marketers.
The platform offers creative ad formats, significant audience reach, and the ability to reach highly engaged and receptive Pinterest users.
But as the old saying goes, knowledge is power.
The more you know about every aspect of Pinterest advertising, from creating high-impact ads to refining your Pinterest targeting, the better your performance will be.
This guide contains all of the specialist knowledge, expert insights, and marketing pointers that you need to crush your paid social objectives.
So, let's get straight into it. It's time to run through our complete 2023 guide to Pinterest advertising, and explain how you can thrive on the platform.
What is Pinterest?
Pinterest is commonly referred to as a social media platform, but it also functions in the same way as search engines like Google.
That's why many users describe Pinterest as a 'visual search engine'.
The platform is absolutely packed with high-quality images and videos, and Pinterest users frequently discover new content through Pinterest search results.
Content on Pinterest is uploaded in the form of 'Pins'. These are effectively digital bookmarks that users can click, view, and save for future reference. Pins can also be placed into user 'boards' that allow people to organise and collect different types of content.
Pinterest is really about two things – content discovery, and eye-catching visuals.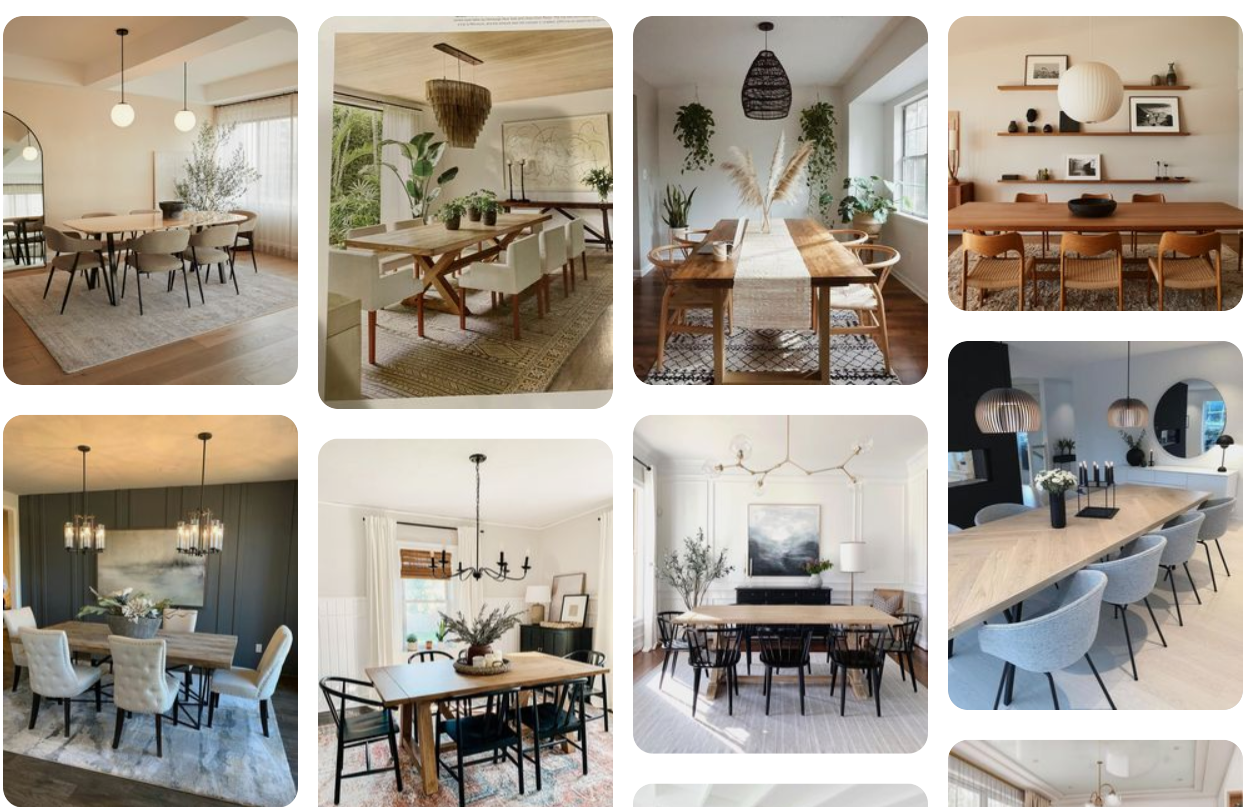 And when it comes to your Pinterest marketing efforts, these are the two key ingredients for success.
You need to create bold and engaging creative assets that can stand out in a cluttered feed and grab the attention of your audience. You also need to develop a smart content strategy that keeps users engaged with your paid ads (known as Promoted Pins) and organic posts.
If you can reach the right audiences with Pinterest ads that make an impact, then you'll be in a strong position to smash your targets.
Why Pinterest advertising works
Pinterest advertising works because it allows brands to capitalise on the strengths of the platform.
For example, the Pinterest feed is designed to drive high levels of engagement. Users are constantly scrolling through fresh posts, actively searching for new content, and looking for inspiration on the platform.
With Promoted Pins, advertisers can tap into this content-discovery mindset and connect with audiences who are ready and willing to try new products.
Since Pinterest also functions as a search engine, brands can also leverage SEO tactics to boost their visibility and improve business results.
Advertisers can launch tactical keyword strategies, utilise their Pinterest boards and profiles, and optimise their product pages for SEO purposes. This is a great way for brands to build their social media presence and capitalise on the Pinterest platform's design.
Pinterest is hugely popular with online audiences, and with Pinterest marketing, brands can
reach these high-value audiences and take advantage of many exciting features.
How much do Pinterest ads cost?
Many different factors can influence the cost of a Pinterest ad campaign.
Many of these factors are external (e.g. competitor spend, seasonality, industry) so you'll need to stay in the loop with your campaign reports to monitor ad spend effectively.
However, some cost factors are also within your control. Your target audiences, ad formats, and campaign optimisations will all contribute towards the cost of your campaigns.
Managing your Pinterest advertising cost all comes down to staying diligent with your reports and ad optimisations. The more clued-up you are about the delivery of your campaigns, the easier it will be to track spend, monitor performance, and increase your returns.
But to put things in perspective, let's take a look at some average costs for a Pinterest ad campaign.
Average Pinterest Cost Per Click – £0.08-£1.30
Average Pinterest CPM – £1.75-£4.40
Average Pinterest CPA – £5.30-£8.80
These average costs can be useful as a rough guideline, but always remember that your Pinterest costs will regularly fluctuate and vary over time.
The key is to stay close to your campaign reports and act decisively when you need to make optimisations. You can't always control the cost factors in play, but you can always control your own marketing budget.
3 key benefits of advertising on Pinterest
Let's explore some of the core benefits of using Pinterest ads, and explain what this social media platform can do for your business.
You can achieve significant reach
Although Pinterest can't compete with the scale of other social media platforms (e.g. Facebook) it still provides brands with the opportunity to achieve huge reach.
The platform attracts around 433m monthly active users, which means that you can easily reach valuable audiences, attract new customers, and scale up your ad spend.
You can connect with engaged audiences
The Pinterest audience is also uniquely receptive to brand communications and new ideas, which is great news for advertisers.
Pinterest data shows that 97% of the top Pinterest searches are unbranded, meaning users aren't seeking out a specific business or company. They're actively searching for inspiration and open to finding new products – and this is your chance to shine.
On top of this, Pinterest states that 46% of weekly Pinners have discovered a new brand or product on Pinterest.
With Pinterest advertising, you aren't just reaching a sizable audience of potential customers – you're reaching an audience that is willing to engage with fresh content and find new products.
You can showcase your products effectively
Many social platforms provide you with the opportunity to show off your products and attract new customers.
However, Pinterest places a firm emphasis on high-quality visuals and aesthetic posts.
The Pinterest feed is brimming with eye-catching images and videos that users are ready to interact with. The app's design revolves around content discovery and exploration, providing brands with a fantastic platform to showcase their products.
On the one hand, this means that you need to create ads that feel polished, native, and super engaging. However, this also means that users are ready and willing to explore your posts and discover your product offering.
Pinterest ad types & specifications
Now that we've covered the benefits and key features of Pinterest advertising, let's run through the different Pinterest ad types that are available to marketers.
Selecting the right Pinterest ad format to tackle your campaign objective is key, so it's vital that you understand the nuances and strengths of each placement.
Standard Pin Ads
Standard Pins (also known as Static Pins) are one of the most popular and versatile ad formats on Pinterest.
These Promoted Pins look identical to organic posts on the platform, with the only difference being a small 'promoted' label in the corner of the placement.
Static Pins feature a single image, so you need to ensure that your creative asset can stand out and instantly capture attention in-feed.
You can use Static Pins to effectively reach your target audience at scale. Pinterest users can expand your Static ads to learn more, save them to specific boards, and click them to visit an external landing page.
Static Pin – ad specs
Images
File type: PNG or JPEG
Max file size: Desktop 20 MB, In-app 32 MB
Aspect ratio: Pinterest recommends using a 2:3 aspect ratio, or 1000 x 1500 pixels. Pins with an aspect ratio greater than 2:3 might get cut off in-feed.
Character counts
Title: Enter up to 100 characters. Depending on the device, the first 40 characters may show in people's feeds.
Description: Enter up to 500 characters. Descriptions do not appear when viewing the Pin in the home feed or search feed.
Video Pins
Pinterest Video ads are fairly self-explanatory – they allow brands to run Promoted Pins that contain a single video asset, as opposed to a static image.
When used correctly, video can be a powerful tool in social media advertising campaigns.
Video ads allow you to deliver more complex product messages, communicate an in-depth brand story, and stand out in-feed with colour and motion.
A Video Pin can technically run for up to 15 minutes, but Pinterest recommends a video length of around 6-15 seconds to maximise performance and maintain attention.
There are also two separate types of Video Pins available to marketers – Standard Width Video ads, and Max Width Video ads. The main difference is the size of the placement in-feed, and the right option all depends on your objectives and creative assets.
Video Pin – ad specs
Standard Width Video
File type: .mp4, .mov or .m4v
Encoding: H.264 or H.265
Max file size: Up to 2GB
Video length: Minimum 4 seconds, maximum 15 minutes
Aspect ratio: Shorter than 1:2 (width: height), taller than 1.91:1. Pinterest recommends making your videos square (1:1) or vertical (2:3 or 9:16).
Max Width Video
File type: .mp4, .mov or .m4v
Encoding: H.264 or H.265
Max file size: Up to 2GB
Video length: Minimum 4 seconds, maximum 15 minutes
Aspect ratio: Square (1:1) or widescreen (16:9). Note that Max Width videos can't exceed the height of a 1:1 aspect ratio.
Character counts
Title: Enter up to 100 characters. Depending on the device, the first 40 characters may show in people's feeds.
Description: Enter up to 500 characters. Descriptions do not appear when viewing the Pin in the home feed or search feed.
Shopping Ads
Pinterest Shopping ads are designed to drive high volumes of product sales and cost-efficient conversions.
This ad format allows users to explore your product catalogue and complete purchases within a few taps, which creates a super convenient and accessible customer journey.
It's worth remembering that you can only run a single product image with your Shopping ads, so you need to focus on producing high-quality visuals that showcase your product benefits and key selling points.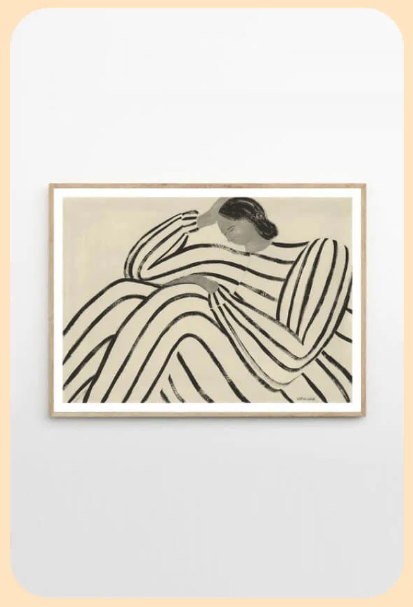 Shopping Pins – ad specs
Pinterest Shopping ads follow the same ad specs as Static Pins, so refer back to these specifications for more details!
Collections Ads
If you're looking to communicate multiple brand messages or promote several products in a single ad placement, then Collection ads are the ideal format.
Collection ads appear in the Pinterest mobile feed and feature a large 'hero' asset positioned above three secondary assets. Brands can choose to run a static image hero asset or a video hero asset.
The secret is to produce a strong hero asset that will immediately capture attention and attract interest in a competitive Pinterest feed.
Once a user taps on your Collection ad, they'll open up a full-screen experience that includes up to 24 additional secondary assets.
This is a highly engaging and visual way to showcase a product range, which is why Collection ads have the potential to generate large volumes of clicks and conversions.
Collection ads – ad specs
Static Image Hero Creative/Secondary Creatives
File type: PNG or JPEG
Max file size: 10MB
Creative Quantity: Must have 1 hero creative. A minimum of 3 secondary creatives is recommended. Maximum of 24 secondary creatives.
Aspect ratio: The hero creative must have either a 1:1 or 2:3 aspect ratio and can differ from the aspect ratios of the secondary creatives. All secondary creatives must have the same aspect ratio – either 1:1 (square) or 2:3 (vertical).
Video Hero Creative
File type: .mp4, .mov or .m4v
Encoding: H.264 or H.265
Max file size: Up to 2GB
Video length: Minimum 4 seconds, maximum 15 minutes.
Aspect ratio: Shorter than 1:2 (width: height), taller than 1.91:1. Pinterest recommends making your videos square (1:1) or vertical (2:3 or 9:16).
Character counts
Title: Enter up to 100 characters. Depending on the device, the first 40 characters may show in people's feeds.
Description: Enter up to 500 characters. Descriptions do not appear when viewing the Pin in the home feed or search feed.
Carousel ads
A Pinterest Carousel ad is a brilliant way to showcase multiple products or services, as the format can contain up to five individual image assets within a single placement.
Every creative asset in your Carousel can also include a different headline, ad description, and landing page URL. This means you can set up tailored customer journeys for each image, directing your target audience to specific product pages.
Carousel ads can drive exceptional levels of audience engagement, and with high-impact creatives that maximise the potential of the format, you can achieve outstanding results.
Carousel ads – ad specs
Carousel Images
File type: PNG or JPEG
Max file size: 20 MB per image
Creative Quantity: 2-5 images per carousel
Aspect ratio: 1:1 or 2:3
Character counts
Title: Enter up to 100 characters. Depending on the device, the first 40 characters may show in people's feeds.
Description: Enter up to 500 characters. Descriptions do not appear when viewing the Pin in the home feed or search feed.
Idea Pins
Idea Pins allow advertisers to produce native Pinterest content by using a set of creative features and publishing tools. Brands can record multiple videos, produce a variety of creative assets, and publish the content as promoted Idea Pins.
(If you're familiar with the popular 'Stories' ad format on other social networks, then Idea Pins are essentially the Pinterest equivalent.)
Idea Pins deliver sequential messages in the form of static images, videos, lists, and custom text. Brands frequently use Idea ads to share more detailed instructional content, customer testimonials, and recipes.
Since Idea Pins lend themselves to native content and creativity, many brands also utilise them to promote paid influencer partnerships and User Generated Content.
Idea Pins – ad specs
Images and Videos
File type
Image: .BMP, .JPEG, .PNG, .TIFF, .WEBP
Video: .MP4, .M4V. .MOV files are available on iOS and Android only
File size: 1 GB recommended
Video encoding: H.264 or H.265
Max file size: Android and iOS: 16Mb recommended
Web: 20Mb maximum for images and 100Mb for videos
Video length: Videos should be between 3-60 seconds
Resolution: For full-bleed images and videos, or images and videos that extend to take up the entire screen, Pinterest recommends using 1080×1920 pixel size (9:16 ratio).
Aspect ratio: Aspect ratio is 9:16, but there are no restrictions for image or video.
Character length
Title: 100 characters max
On page: One text box per page on Desktop and Android and multiple text boxes per page on iOS, 250 characters max
Safe zones: Put text and other elements within the light blue lines or the dimensions below so users can easily see on any device when viewing your Idea Pin.
Top: 270 px
Left: 65 px
Right: 195 px
Bottom: 440 px
How to advertise on Pinterest
Ready to launch your own high-performing Pinterest ads?
(That's what we like to hear.)
Let's take a look at how you can set up a Pinterest ads campaign, create your own Promoted Pins, and optimise your activity.
Create a Pinterest business account
First things first, you'll need to sign up for a Pinterest business account to access the Pinterest Ads Manager and create new campaigns.
Click here to create a new account. You'll need to enter some basic personal details and information about your business.
(Alternatively, if you already have a personal Pinterest profile, you can convert it to a business account once logged in.)
Set up a new campaign
Once your business account is ready to go, it's time to start setting up your Pinterest ads campaign.
The first step is to choose your campaign objective.
Pinterest objectives are split into three separate categories, and there are multiple goals available in each section.
Build Awareness
Brand Awareness
Video Views
Drive Consideration
Consideration
Get Conversions
Conversions
Catalog Sales
Think carefully about your business priorities, and select a Pinterest objective that aligns closely with your goals. Your campaign will be optimised towards achieving your chosen objective, so it's an important decision!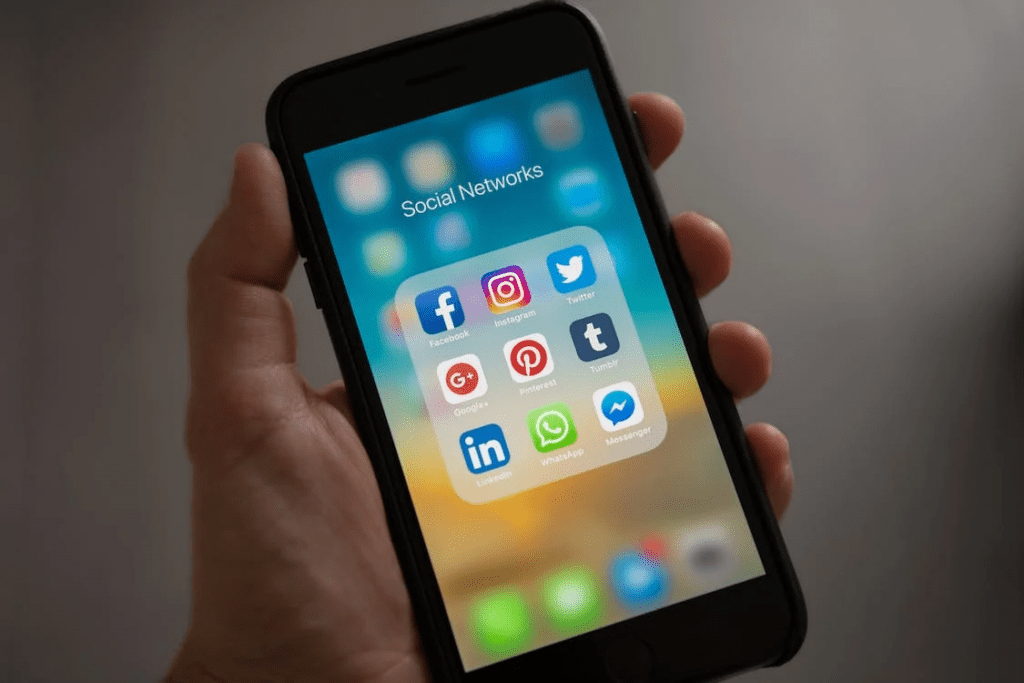 Decide on a budget
You'll now be able to set up your Pinterest ads budget.
You can choose to select a lifetime budget or a daily budget, depending on your preferences.
A lifetime budget will aim to invest your money evenly across a set period but provides the platform with slightly more flexibility in terms of ad spend. If you choose a daily budget, you can set a daily spend limit for more control.
You'll also need to set a maximum bid, which dictates the highest amount you'll be willing to pay for a successful action. This could be a click, an engagement, or any other action that relates to your campaign objective.
(Don't worry if you're not entirely sure what to bid. Pinterest will recommend an amount based on your target audience, and you can also adjust your bid later down the line.)
Build your ad group
Now it's time to create your first Pinterest ad group.
Ad groups can contain multiple Pinterest ads, and you can also run several ad groups within your wider campaign.
Your ad group includes a lot of important information about your Pinterest ads campaign, such as your bidding strategy, ad budget, and target audience.
It's also a great idea to set up multiple ad groups for A/B testing purposes. You can experiment with different tactics (e.g. creative assets, audiences) and rapidly improve your campaign performance by testing new ideas.
Establish your target audience
So, the details of your Pinterest campaign are starting to come together.
It's now time to add a crucial piece of the puzzle – your target audience.
You can launch various data-fuelled targeting tactics on Pinterest, and finding the right combination of strategies is key to delivering optimal results.
Pinterest audience targeting options include:
Audience targeting – target Pinterest users based on demographic data.
Interest targeting – target Pinterest users based on their Pin and content engagement.
Keyword targeting – target Pinterest users based on search terms and keywords.
You can also experiment with more advanced targeting options, such as Customer List audiences and Pinterest pixel retargeting segments. These strategies can be hugely efficient and very profitable for advertisers, so they're worth investigating.
Create your Pinterest ad
You'll now be able to upload or create your Pinterest ad.
If you have existing Pins that are already driving high levels of organic engagement, then you can select these posts to become Promoted Pins.
If not, you can build a new Pinterest creative asset by using the template provided.
Always keep creative best practices in mind when you're getting ready to create Pins for a campaign. Use high-quality visual assets, place your products on centre stage, and communicate your messages as quickly as possible.
Launch and optimise your campaign
Once your Promoted Pin is ready for action, it's time to launch your campaign.
However, your job isn't quite finished yet.
After you've set your campaign live, it's extremely important to monitor performance closely and make data-driven optimisations.
If you just leave your Pinterest ads running blindly, there's a good chance that you'll miss opportunities to improve performance and end up wasting your budget. Keep a close eye on your campaign analytics, and focus on the tactics and audiences that are delivering results.

3 tips for creating show-stopping Pinterest ads
Keen to learn how to create a truly effective Promoted Pin? Want to know how to produce ads that drive masses of user clicks and high-value conversions?
We've got you covered.
Here are 3 expert tips for crafting Pinterest ad campaigns that drive jaw-dropping results for your business.
Create content that feels native
If your ads feel authentic and natural to the Pinterest platform, your audience is infinitely more likely to engage with them.
Avoid creating ads that feel bland, and try not to clutter your assets with excessive text.
Instead, focus on producing ads that reflect the most popular content on Pinterest. That means high-quality product shots, bright and bold colours, and product-led imagery that catches the eye.
Maximise the impact of your ad copy
Ad visuals are undoubtedly a very important part of Pinterest marketing.
But you should never underestimate the importance of your ad copy – that includes your headlines, ad text, and call to action.
While your product images may capture the initial attention of your audience, your ad copy can make the difference between a wasted impression and a completed purchase.
Use snappy and punchy ad copy to convey your brand personality, outline your key selling points, and nudge users towards the checkout.
Use strategic text overlays
Although excessive text is an eyesore in the Pinterest feed, using creative text overlays can be a game changer for your ad campaigns.
Bold and simple text overlays are difficult to ignore on Pinterest, particularly when the majority of posts are plain images and videos.
Below are some examples of effective Pinterest text overlays:
A text overlay can help you to instantly differentiate yourself in-feed, which is an achievement in itself.
You can use text overlays to highlight your key selling points and brand messages. This is a great way to communicate important information to your audience, but just remember to keep your text short and sweet.
For brands looking to accelerate growth through advertising with Pinterest, partnering with a specialist agency team is often the best move. Dedicated account managers can help businesses to reach the right audience at scale and launch ultra-efficient campaigns.
How to optimise your Pinterest content for SEO
At its core, Pinterest functions as a content search engine – and where there's a search engine, there are SEO opportunities.
By improving your Pinterest SEO, you can rapidly increase the visibility of your content, drive higher levels of audience engagement, and expand your reach.
There are several ways to optimise your Pinterest page for SEO, including:
Incorporating relevant and popular keywords into your profile and posts
Adding Pinterest 'share' buttons to your website product pages
Setting up SEO-friendly Pinterest boards for users to search
Producing content that consistently delivers engagement and shares
Following and interacting with other Pinterest accounts
If you consistently put these strategies into practice, you'll quickly unlock the power of Pinterest SEO and your results will speak for themselves.
3 of our favourite Pinterest ad examples to inspire your campaign
To provide you with some creative inspiration for your next campaign, we've pulled together 3 of our favourite high-performing Pinterest ad examples.
La Mer
Skincare brand La Mer launched a full-funnel Pinterest marketing strategy to increase brand awareness, drive consideration, and generate online sales.
The brand used top-funnel ads to help consumers understand its product offering, before encouraging them to request product samples with more action-led messages.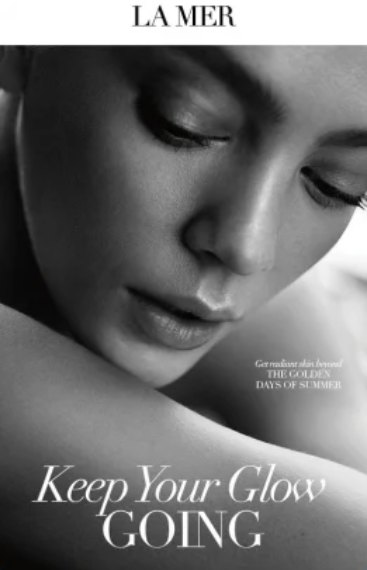 The black and white theme of these ads is visually striking and helped to immediately capture interest in-feed. La Mer also used text overlays to deliver brand messages and product tutorials, while also maintaining clear branding throughout each asset.
This full-funnel strategy was a big success, delivering a 4x higher engagement rate than previous benchmarks.
Canva
Design platform Canva utilised Idea Pins to articulate its wide range of product benefits to new customers.
This is a great example of a brand making the most of the creative space available to them.
Canva used the versatile nature of Idea ads to deliver bold and colourful visuals, share detailed information about product benefits, and provide users with step-by-step tutorials.
These Idea Pins proved to be very popular among users, delivering 2.5x more organic impressions than Static Pins and effectively driving organic reach.
Gaggenau
Premium home appliances brand Gaggenau used a combination of Pinterest ad formats to increase brand awareness and drive website traffic.
Kitchen and interior design is a wildly popular topic on Pinterest, and Gaggenau identified the opportunity to reach potential customers as they searched for inspiration.
These ads were simple but highly effective. Gaggenau instantly established its premium feel through quality product shots and showcased its high-end appliances to a receptive Pinterest audience.
By tapping into a hot topic on Pinterest (i.e. home design) and producing eye-catching assets, Gaggenau managed to drive an impressive 16% increase in brand awareness.
Useful resources for advertising on Pinterest
To support you on your Pinterest marketing journey, we've pulled together a few handy resources and information-packed guides.
Pinterest campaign setup guide
Pinterest advertising case studies
Pinterest offers a vast number of exciting opportunities for digital advertisers, from conversion-driving Shopping campaigns to super-engaging Idea Pins.
Follow the best practices and expert strategies contained in this guide, and you'll be on track to achieve phenomenal results with Pinterest ads.