Pinterest can be a valuable advertising partner for many e-commerce brands.
The platform is designed for discovery and exploration. Users are constantly searching their feeds for fresh ideas and new products to try. 
(And that's your cue to deliver some engaging and effective advertising.)
But how can you get started with Pinterest advertising? Which formats and tactics are most likely to deliver the jaw-dropping results that you're looking for?
Good questions. And as always, we're here to supply the answers.
Let's run through the fundamentals of Pinterest advertising and equip you with the expertise you need to succeed. Read on!
What are Pinterest Ads?
Pinterest is primarily a social media platform, but it functions in the same way as a search engine.
That's why many also refer to Pinterest as a 'visual discovery engine'. 
This is important to remember when you're thinking about advertising opportunities. 
The platform places a big emphasis on a simple design and bold visuals, encouraging users to actively discover new content through search results. 
How do they work? 
Pinterest content is delivered through 'pins'. These are effectively bookmarks that users can view and save. Pins can be saved to different 'boards' that allow users to organise their content. 
For example, a user might set up an 'interior design' or a 'recipe' board and collect relevant pins there for inspiration. 
Pinterest ads work in exactly the same way. 
As a brand, you can set up your own Pinterest profile to upload high-quality content and attract organic traffic. 
For instance, you might arrange several boards on your page to display your product range. Users who discover your profile can then save these pins. 
Since Pinterest is a search engine, you can also utilise SEO.
If you maintain an active profile, utilise relevant keywords and drive consistent engagement with your content, your pins will become more visible in user searches. 
That equals more website traffic and more conversions.
Finally, you can use paid advertising to promote your content on Pinterest. This means you target your pins towards specific audiences, rather than waiting for them to discover your brand. 
Is Pinterest advertising right for your business?
Wondering if Pinterest ads are suitable for your e-commerce business?
Well, the answer is simple. 
Yes. 
Every business can benefit from delivering highly visual ads to an engaged and receptive audience. 
According to Pinterest, 97% of the top Pinterest searches are unbranded. That means users aren't tied to a specific brand or business. They're open to something new.
On top of that, 46% of weekly Pinners have discovered a new brand or product on Pinterest.
This is an irresistible opportunity for any e-commerce business. 
Are certain types of products more popular on Pinterest?
Some industries will always be naturally popular on the Pinterest platform. For example, arts and crafts, clothing and interior design.
However, if your business doesn't fit neatly into one of these categories, that doesn't mean that you can't use Pinterest ads. 
It's all about ironing out the right strategy.
You'll just need to be diligent with your keyword strategy and targeting.
You may need to focus on a niche audience, but as long as you deliver engaging pins that capture interest, you can still see some excellent results. 
If you have high quality products to sell and high quality assets to sell them with, then you can absolutely thrive on Pinterest. 
What are the benefits of Pinterest advertising? 
So why are Pinterest ads worthy of your marketing budget?
Here are three major benefits of advertising on the Pinterest platform.
Pinterest can deliver exceptional results
The outcome of any successful paid social activity should be cost-efficient conversions.
And Pinterest can deliver some seriously impressive numbers here.
According to Pinterest, advertisers can achieve a 2.3x more efficient cost-per-conversion on the platform when compared with other social media partners. 
Not only that, but advertisers also see a 2x higher ROAS compared to other paid social channels. 
Pinterest isn't just an aesthetically pleasing platform. It can also facilitate extremely efficient campaigns.
It's designed to showcase products 
First impressions are important. This is especially true in the world of paid social advertising.
Your products need to stand out in the user feed and capture the attention of your target audience. 
Fortunately, the Pinterest feed is designed for bold visuals and creative assets.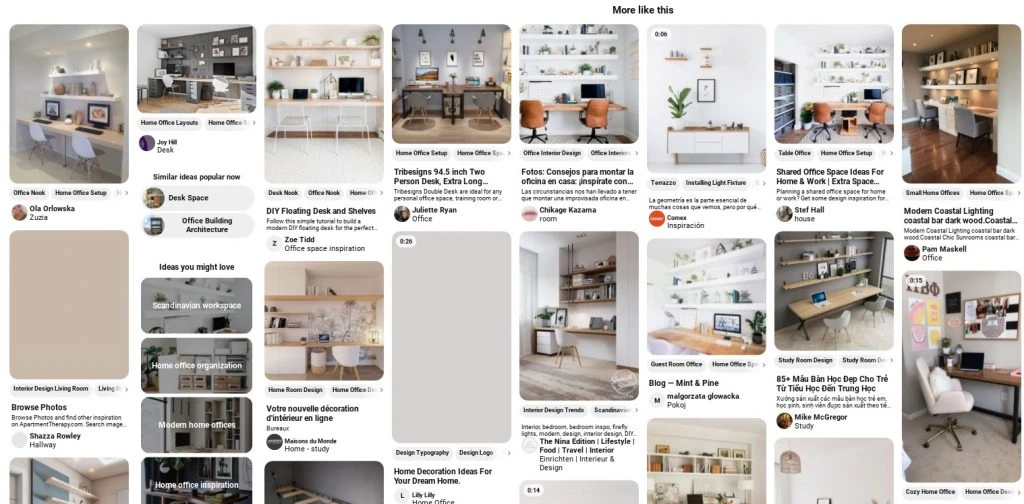 With the right creative approach, you can deliver engaging assets that secure those all-important clicks and drive up conversions. 
The audience is highly receptive 
When you advertise on Pinterest, you're reaching an audience ready and willing to buy new products.
Pinterest has a big influence on purchase decisions. Users are 2.2x more likely to say that the platform turns their shopping ideas into reality, compared to other social channels. 
That means an engaging product ad can quickly turn into a completed purchase. 
Plus, Pinterest users are ready to spend their cash. Shoppers on Pinterest spend 40% more per month than users on other platforms, and their baskets are 30% bigger on average.
If you can place the right products in front of the right shoppers, you can quickly start to bump up your conversion volumes. 
How much do they cost?
Before you leap into the world of Pinterest advertising, it's useful to understand the platform buying models and average costs.
There are three main objectives that you can set for Pinterest campaigns, each with a slightly different buying model. 
Brand Awareness
If you're looking to build awareness on Pinterest, then you'll be buying ads on a Cost Per Mille (CPM) basis. 
That means paying for every 1,000 impressions served – the idea being that you're looking to maximise reach by delivering high volumes of impressions and increasing visibility.
Ad Engagement 
If you're looking to drive ad engagement and user interaction on Pinterest, then you'll be buying ads on a Cost Per Engagement (CPE) basis. 
You'll only pay for successful engagements, which include Saved Pins, Pin Clicks, Carousel Swipes and outbound clicks to your website. 
Web Traffic 
If you're looking to increase click volumes and visits to your website, then you'll be buying ads on a Cost Per Click (CPC) basis. 
This means paying for clicks rather than impressions or engagements. If you're aiming to increase conversions and sales, this is a sensible objective to pursue. 
How much do these campaigns cost?
Let's take a look at the average costs associated with these Pinterest objectives.
Brand Awareness – average CPM ranges between £1.48 and £3.70.
Ad Engagement – average CPE ranges between £0.075 and £1.11.
Web Traffic – average CPC ranges between £0.075 and £1.11.
However, remember that these average costs aren't set in stone. 
Costs will always fluctuate on Pinterest depending on a few different factors.
For instance, if you're targeting a popular audience that various competitors are actively pursuing, your costs are likely to increase due to the high level of competition. 
Pinterest ads generally deliver a lower CPC than platforms like Instagram and YouTube, which is great for efficiency – but you'll still need to closely monitor your daily budget to keep track.
What are the different types of Pinterest ad?
One of the major strengths of Pinterest is the range of formats available to advertisers. 
Promoted Pins
Promoted Pins look just like a standard organic pin, except for a small 'promoted' label. 
These are static images that sit in the Pinterest feed. You can boost Promoted Pins to reach specific audiences, who can then interact with them, save them to their boards, or tap them to visit your website.
Users can also share Promoted Pins like any other organic pin, which is excellent for driving incremental reach.
Once a Promoted Pin is shared the 'promoted' label is removed, and any subsequent engagements are classed as earned media. In other words, free advertising!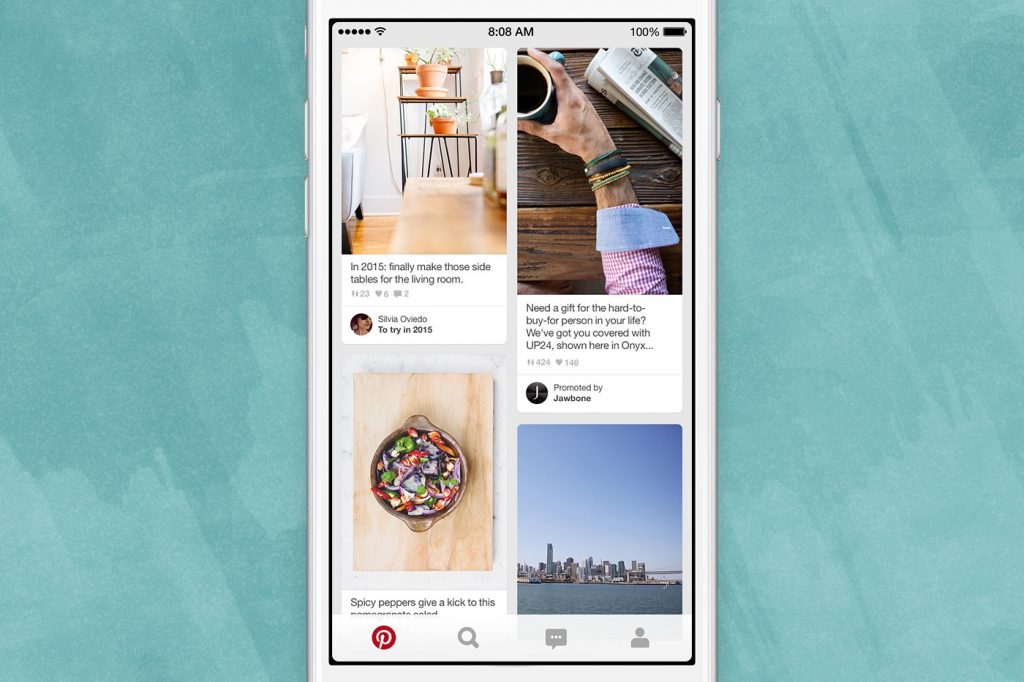 You may also see the term 'one-tap' pins being used when referring to Promoted Pins. 
Since two-tap pins (i.e. one tap to zoom, one tap to visit the landing page) no longer exist, this term is a little redundant, but it's worth knowing the term. 
Promoted Carousels
Promoted Carousels are an excellent way to show off a product range or new collection.
Carousels can house up to five individual image assets within a single placement. 
Each carousel image can contain a different title, description and destination URL, making this the perfect format for showcasing multiple products. 
Carousels tend to drive high levels of user engagement, so if you're keen to show users a range of different products or services, this is a smart option. 
Promoted Video Pins
A Promoted Video Pin functions in the same way as a Promoted Pin. 
But it's worth noting that using video assets can be a great way to stand out in the Pinterest feed and increase video views. 
The motion and animation of a video ad can help you to capture user attention and freeze thumbs mid-scroll.
Promoted Video Pins come in two sizes – standard (i.e. regular pins) and max width (which expands across the entire feed.)
Videos automatically play once they're 50% in view, so make sure that any video assets start strong with clear branding.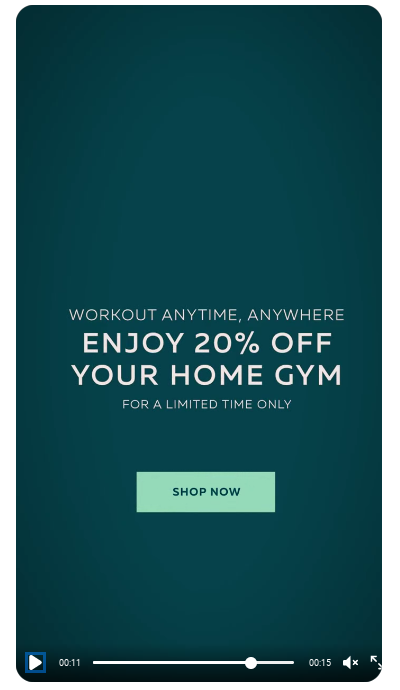 Promoted App Pins
Promoted App Pins are a great way to increase app download volumes. 
These mobile-only assets allow users to download your app directly from the Pinterest platform. With a single tap, users can be taken to the app store.
Promoted App Pins also include an 'Install' CTA to nudge potential customers in the right direction.
Just be sure to put your ad copy and visual assets to good use. They should focus on the key selling points of the app so that users are convinced of the benefits and persuaded to hit the Install button.
Collections Pins 
Pinterest Collections Pins are a mobile-only format. They feature a single, large 'hero' image or video that's supported by 3 secondary assets.
If a user taps on a Collections Pin, a page will expand that allows advertisers to display up to 24 additional images. 
This is a brilliant way to encourage shoppers to browse your wider product collection. 
Capture their interest with a bold and intriguing hero asset, and then let them explore your secondary products.
Idea Pins
Keen to flex your creative muscles? Idea Pins could be the format for you.
Idea Pins provide brands with a set of publishing tools, encouraging them to create and edit multiple videos to sit within a single ad placement. 
Advertisers can then include their own voiceovers, and add individual pages to the pin for instructions or recipes. 
This format is ideal for how-to content or product tutorials, providing you with the creative freedom to produce more in-depth content. Currently, Idea Pins can only be created as organic posts, not promoted ads. 
This format is also currently unavailable in the UK and is only accessible for business advertisers in certain countries. Keep an eye out for a wider release.
Buyable Pins
A smooth customer journey is crucial to increasing Pinterest conversions. 
Fortunately, it doesn't get much smoother than Buyable Pins, which allow users to complete purchases without ever leaving the Pinterest platform. 
These pins are linked directly to your website product catalogue. The ads display product visuals alongside an 'Add To Bag' CTA. All users then need to do is click, visit the checkout, and confirm their payment details. 
Buyable Pins are speedy and secure for customers, making it easier for your business to drive increased sales through the platform.
These ads are only available to certain retailers in the USA, so if you're not currently able to access them, keep your fingers crossed for a global roll-out. 
What are the specifications for these Pinterest ad types?
If you're looking to create your own Pinterest ads, then be sure to follow the right specifications.
You can find detailed specs for all of these ads on the Pinterest website.
There's nothing worse than delayed campaign launches or costly creative edits due to production errors, so make sure that you check the relevant ad specs.
Then check them again. Just to be safe.
How can I target audiences on Pinterest?
As with any social media platform, it's vital to get your audience targeting right on Pinterest.
The targeting options on Pinterest are fairly simple and can be broken down into three routes.
Audience Targeting
Pinterest audience segments can be created with some basic demographic information. You can select specific ages and locations to establish a broader audience to target.
However, you can also layer on some additional data to refine your targeting even further.
With the help of a Pinterest tag, you can create effective audience segments based on site visitors. 
Beyond that, you can also upload customer email lists to match them against Pinterest accounts, and also target users who have previously engaged with your pins and profile. 
If you're seeing success with some of these tactics, you can also generate Lookalike Audiences based on these segments to further increase reach. 
Interest Targeting
Interest Targeting allows you to reach users based on their pin and content engagement. 
Pinterest offers a huge number of interest categories for advertisers to target, so you can be as broad or as niche as you'd like with your campaigns.
However, to improve ad relevance you should try and focus on specific areas of interest that relate to your products. 
For example, if you're selling women's t-shirts, you'll likely have more success targeting the 'women's t-shirts' category as opposed to a more generic 'women's fashion' category. 
Keyword Targeting
Deep down, Pinterest is really just a visual search engine.
As a result, you can use Keyword Targeting to your advantage and run Promoted Pins against specific search terms.
You can choose to target specific product keywords, broader search terms, or a combination of the two. It all depends on what makes sense for your products. 
Advertisers can also target exact keyword matches if they want to refine their strategy. Alternatively, they can loosen the parameters with partial matches to increase reach.
The option of blocking negative keywords is also available to avoid irrelevant searches. 
How to use the Pinterest Ads Manager
The Pinterest Ads Manager is a handy self-service platform that makes setting up a Pinterest campaign a breeze.
To open up a Business Account and access the Ads Manager, just visit the Pinterest website and hit 'Get Started'. 
Setting up and running Pinterest ads
Once you're all set up with a Business Account and able to access the Pinterest Ads Manager, you can create a new campaign.
1. Start a new campaign – hit the '+' symbol in the top right of your Business Account page. Choose 'Create Ads' from the menu. 
2. Input campaign details – from here you'll be able to set up your campaign parameters, including:
Choosing campaign objectives
Setting your daily ad spend limit 
Selecting your audience targeting 
Confirming your total budget and schedule 
Uploading your pins (i.e. creative assets)
When it comes to your campaign budget, you'll also need to confirm your preferred bid strategy. This will determine how much you pay for your desired outcomes. 
If you're keen to maintain manual control over your bids, you can select Custom Bids. However, the Pinterest algorithm can help you to utilise mountains of platform data through Automatic Bids, so don't hesitate to use this option.
3. Organise your campaign – if you'll be running multiple pins within a campaign, you can split them into different Ad Groups. This makes it much easier to keep track of performance, allocate budgets and manage audiences.
Creative best practice for Pinterest ads 
To grab the attention of shoppers and generate those all-important clicks and conversions, you'll need to ensure that your Pinterest ads are pleasing to the eye.
However, that doesn't mean you need to break the bank for a video shoot. 
There's nothing wrong with amateur production. You'd be surprised at the results that phone cameras, quality lighting and clever photography can produce.
Keep your product in the centre of any visual assets. If you're running a format that allows for multiple images or videos (e.g. Carousel, Collection) then ensure that every asset highlights a selling point or product feature.
For more guidance on creative development, check out this guide. 
Pinterest Shopping Ads and Product Feeds 
Pinterest Shopping Ads allow you to pull your product listings directly into an advertising format. Smart. 
To start using Shopping Ads, you'll first need to set up your Catalogue. 
A Pinterest Catalogue effectively allows you to host your products on the platform itself, meaning you can start to incorporate these product links into your ad campaigns.
Just follow these steps to get your Catalogue up and running. The process takes a little bit of patience and organisation, but if you're already actively selling on platforms like Shopify, some integrations can make life easier.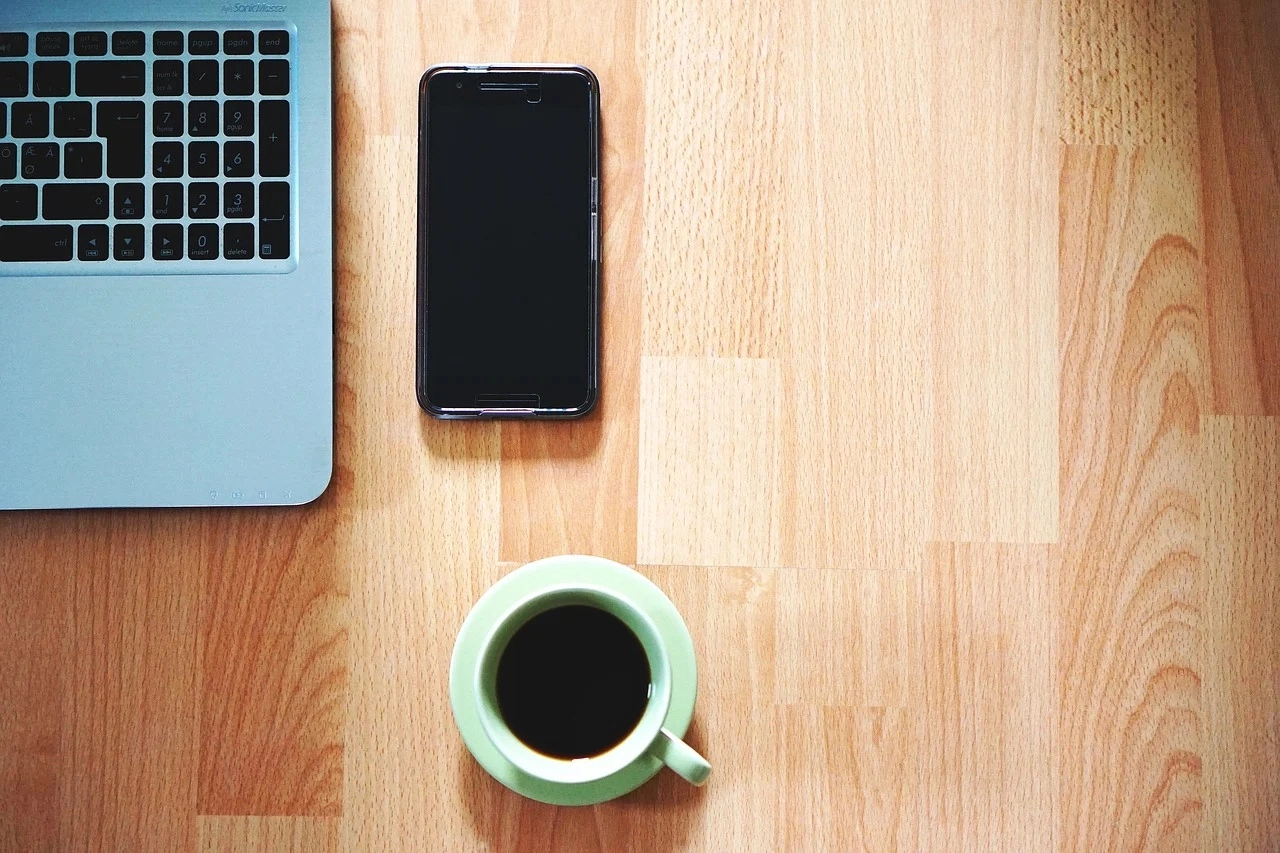 How do I launch Pinterest Shopping Ads?
Once your Pinterest Catalogue is successfully uploaded, you can use this product feed to set up Shopping Ads.
Use standard Shopping Ads to display relevant products to users based on their interests and behaviours. 
You can also use Personalised Collections Ads to showcase multiple products in the same way. If you're looking for more innovative executions, you can use Dynamic Retargeting to serve product ads to shoppers who have visited your website or abandoned their cart. 
Check out this guide for more information on using Pinterest Shopping Ads. 
Pointers for Pinterest success 
Pinterest is a fairly unique social platform, and there are some nuances to wrap your head around as a new advertiser. 
But fear not. Below are some pointers to ensure that you hit the ground running with your first campaign.
Focus on the visuals 
Strong ad visuals are vital to success on Pinterest. 
Remember to keep your products front and centre, regardless of the format. 
Often, a simple approach is best. Quality product shots, accompanied by clear ad copy, can go a long way on Pinterest. 
Diversify your formats 
Experimenting with different Pinterest formats is a great way to collect learnings and figure out what works for your audience.
You'll never know which assets work until you test them. You might find that static images work best for your products, or that Collections Ads drive more clicks than Carousel Ads. 
Enhance your targeting 
To really kick your Pinterest performance into gear, you should take advantage of more advanced targeting tactics.
For example, retargeting site visitors (with the help of a Pinterest tag) can be a very powerful marketing strategy, enabling you to reach warm prospects and boost conversions.
Lookalike audiences can also make a big impact on your sales, allowing you to expand your reach while maintaining a focus on quality prospects. 
Optimising your Pinterest ads 
The key to optimising your Pinterest ads is monitoring your campaign performance.
Once you've set a clear objective (e.g. web traffic) then you can begin to identify which assets, formats and audiences are delivering the best results. 
Implementing a Pinterest tag is a sure-fire way to improve your optimisations, as you'll be able to see which tactics are ultimately driving the most purchases.
The importance of testing on Pinterest 
A consistent test-and-learn approach will ensure that your campaigns continuously evolve and improve over time.
Try and set yourself regular goals for testing. 
For example, launching a new creative asset to compare against your current ads, or experimenting with new ad formats. 
These tests will allow you to identify new opportunities for superior performance and fuel your future campaigns.
Audience behaviours and product trends are constantly changing. Regular testing will keep you ahead of the curve and competitive in the market. 
Tracking your Pinterest performance 
It's very important to keep track of your Pinterest campaign performance. 
Regular and accurate reporting is what enables you to make impactful optimisations and test new tactics effectively. 
Luckily, monitoring Pinterest performance is pretty simple.
All you need to do is log into your Pinterest Business Account and click Analytics. From here you'll have access to every standard metric that you need – including impressions, engagements and clicks.
To measure your conversions, just hit Conversion Insights in the Pinterest Analytics section. 
You'll then be able to see how many purchases your campaigns have driven, including insights on the consumer journey. Attribution windows can also be tweaked to your liking. 
Useful Pinterest resources 
Below are some useful Pinterest resources to save for future reference.
Setting up a new Pinterest campaign
Pinterest measurement and reporting 
Still with us? Good work. 
You're now ready to get started with your own Pinterest campaigns.
If you can follow creative best practices, nail your audience targeting and closely monitor performance, you'll be on the right track for a wildly successful Pinterest campaign.