Facebook advertising is incredibly popular with marketers from across the globe.
As one of the largest marketing platforms in the world, Facebook offers a lot of compelling benefits for digital advertisers, including jaw-dropping audience reach, data-driven marketing tools, and in-depth analytics.
But can this mammoth social media platform help your brand to succeed?
If you're going to invest your hard-earned cash into Facebook marketing, you need to know that you can effectively access your target audience, run cost-efficient Facebook ad campaigns, and generate a positive ROI for your business. 
Let's take a closer look at the effectiveness of Facebook ads, and explore whether this advertising platform is right for your business.
What are Facebook ads?
Facebook ads are delivered across the Facebook network. They can appear in various locations, including the home news feed, Facebook Messenger, Facebook Stories, and Facebook Reels – selecting the right ad placements for your campaign is hugely important. 
Facebook also offers advertisers a range of versatile ad formats, such as:
Image Ads
Video Ads
Slideshow Ads
Stories Ads
Instant Experience Ads
Carousel Ads
Collection Ads
Choosing ad formats that align with your creative direction and support your marketing objectives is key to success. Experimenting with several ad formats (and optimising toward the best-performing) is also a great way to rapidly improve your Facebook ad performance.
Facebook ads can also be targeted towards specific audiences on the platform, and this is where Facebook really shines. Facebook collects a wealth of insightful data about its users, and you can leverage these data points to build granular audience segments – for example, users that have recently visited your website, or users engaged with your industry.
Facebook ads can deliver exceptional results for your business – you just need to develop an agile, data-fuelled strategy that will allow you to take full advantage of them.
How do Facebook ads work?
So, Facebook ads are served across the Facebook network in various formats and placements – but how does Facebook advertising actually work?
The most important thing to understand is that Facebook ads are delivered through a real-time auction system – and this means that a smart bidding strategy is vital.
The Facebook algorithm ultimately wants to serve the most high-quality, engaging ads to relevant audiences to maintain a positive user experience. A big part of this process is the auction system, where advertisers bid to serve their ads to specific audience segments.
However, it's not all about the size of your bid. Various other factors can also influence the outcome of an auction, meaning you can outperform the competition cost-efficiently.
For example, Estimated Action Rates (i.e. the probability of Facebook users taking action after seeing your ads) and Ad Quality (i.e. the quality/relevance of your ads) are both calculated by the Facebook platform to understand if your ads should be succeeding in the auction.
All of these auction components are bundled together into Ad Relevance Diagnostics, which you can use to better understand how your ads are performing in the Facebook auction.
The right advertising strategy will vary depending on your industry, business, and audience – however, if you want to thrive in the Facebook auction system, you'll always need to focus on competitive bidding, high-quality advertising, and relevant targeting.
How much does advertising on Facebook cost?
Facebook advertising is proven to deliver strong returns for many advertisers – but if you're going to launch a new campaign on the platform, you'll need to understand how much it might cost.
Let's start by looking at some average Facebook advertising costs for key metrics.
| | |
| --- | --- |
| Metric | Average Cost |
| Cost Per Click (CPC) | £0.77 |
| Cost Per Thousand Impressions (CPM) | £5.70 |
| Cost Per Like (CPL) | £0.85 |
| Cost Per Download/Acquisition (CPA) | £4.33 |
It's important to note that although these numbers can be helpful as a guide, they're certainly not set in stone.
For one thing, a wide range of factors will influence the cost of your Facebook ad campaign, including your industry, ad formats, bid strategy, competitor activity, and seasonality.
All of these variables will have a significant impact on your advertising costs, so you'll need to bear them in mind when you're managing your budget. Campaign optimisations will also be crucial for lowering your acquisition costs and increasing the efficiency of your budget, so pay close attention to your reports and stay ready to make adjustments.
If you can remain diligent with ad optimisations and stay aware of these cost factors, you'll be in a much better position to maximise the effectiveness of your campaign budget.
How effective is Facebook advertising?
Now that we've covered some of the average costs of Facebook marketing, let's examine what it can actually do for your business.
Facebook advertising can help you to achieve a wide range of business objectives, whether you're looking to boost brand awareness or secure cost-efficient sales.
The platform has proven its ability to drive consistent, tangible results for marketers across a variety of different industries. For example, Facebook ads enabled health and beauty retailer Boots to achieve a 9% increase in ad recall, while luxury luggage manufacturer RIMOWA generated a 2.2x increase in ROAS at the bottom of the funnel. s
But why is Facebook marketing so effective?

A big reason is the sheer scale of the social media platform. Facebook advertising has the potential to reach more than 2bn people, which allows brands to rapidly scale up their clicks and conversions by engaging massive prospect audiences.
The data-fuelled targeting capabilities of Facebook also mean that marketers can balance quality with quantity, increasing their conversions while simultaneously improving cost efficiency.
Are Facebook ads worth it?
Facebook advertising is generally a brilliant idea for the vast majority of digital marketers.
The unparalleled scale, mind-blowing data access, and intuitive marketing tools that Facebook provides can be invaluable in driving the growth of your business.
You're almost certain to find a significant number of high-value prospects through the Facebook network – you'll just need to find a way to convert them. The diverse ad formats that Facebook offers can also help you to test different creative approaches and optimise your messaging to maximise returns.
However, if you want to succeed on Facebook, every campaign will need to be underpinned by a smart ad strategy, accurate targeting, high-quality creative assets, and a compelling Call To Action. 
Facebook marketing can be extremely beneficial for your brand, but without these building blocks in place, you'll struggle to unlock the full potential of the platform. If you can ensure that you're thoroughly prepared when launching a new campaign and following best practices, you'll be able to make your Facebook ads budget work as hard as possible.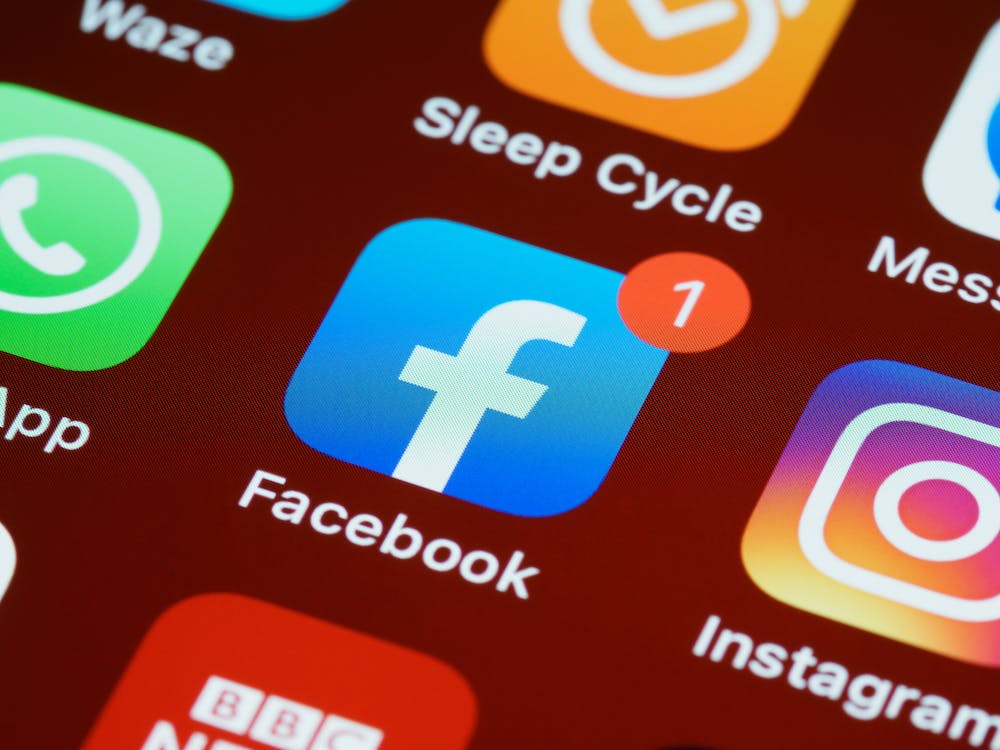 5 key advantages of advertising on Facebook
We've already discussed the massive potential of Facebook advertising for your brand, so let's outline a few of the key advantages that make the platform so useful for marketers.
1. You can achieve colossal reach
It's no secret that Facebook offers mind-boggling reach for digital advertisers.
The Facebook platform attracts around 2.98bn monthly active users, meaning you can potentially reach, engage, and convert a huge number of prospects.
Not only is this great news for brands looking to build brand awareness among a wider audience, but this significant reach also enables you to scale up your campaigns without losing efficiency. There are always opportunities to identify and test new audience segments on Facebook, which helps advertisers to ramp up ad spend effectively and increase conversions.
(Source: statista.com)
2. You can leverage data-driven targeting
Facebook advertising doesn't just offer you access to a colossal user base, either – it also enables you to utilise smart targeting to reach quality prospects.
Facebook collects a huge amount of data about its audiences and their behaviours, so you can instantly launch a range of pre-built targeting categories.
For example, these core audience targeting options include:
Demographic targeting
Behaviour & Interest targeting
Device targeting
Location targeting
These targeting tactics can be a great way to drive reach and engage potential customers on the Facebook platform. However, the real power of Facebook targeting comes in the form of Custom Audiences.
Facebook Custom Audiences are built using your own data sources – for instance, customer email marketing lists, or data from a Facebook Pixel on your website.
With Custom Audiences, you can launch powerful retargeting strategies that allow you to reach hot prospects that are already familiar with your brand – and more likely to convert.
Custom Audience segments include:
Website Custom Audiences
App Activity Custom Audiences
Customer List Custom Audiences
Engagement Custom Audiences
If you're looking to reach profitable audience segments with laser-focused targeting, Custom Audiences can be a game-changer for your business. You can even create Lookalike Audiences based on these Custom segments to expand the reach of your campaigns!
3. You can utilise multiple ad formats
Facebook offers a wide range of creative ad formats that can be utilised to achieve different business objectives.
For example, Facebook Video ads are an excellent way to build your brand identity or share in-depth product details, while Facebook Collection ads are designed to drive high volumes of conversions.
By leveraging tactical ad formats at different stages of the funnel, you can build a highly effective Facebook strategy that delivers on multiple goals. The key is to experiment with various formats and creative assets to understand what resonates with your target audience.
It's also vital to adapt your ad creative messaging to different Facebook ad formats. While a single high-quality asset is perfectly fine for Image ads, you'll need multiple eye-catching creatives to drive engagement across a Carousel placement. 
4. You can access detailed analytics
Facebook provides advertisers with plenty of insightful data to fuel campaign performance.
The Facebook Ads Manager allows you to instantly review a wide range of performance metrics, including:
Impressions
Reach
Engagements
Clicks
Video Views
With a Facebook Pixel in place, you can also utilise Facebook analytics to track conversions on your website. Not only will this help you to optimise your campaigns effectively, but it will also allow you to calculate a more accurate ROAS for your Facebook ads.
All of this reporting data is easily accessible and displayed in a visual dashboard. If you'd like to focus on specific data points, you can also build custom report templates that highlight your priority metrics.
5. You can take advantage of smart automation
Facebook is constantly developing new marketing features, and the platform now offers a range of campaign automation tools that can help you to skyrocket efficiency.
For example, Advantage+ Catalogue campaigns use machine learning to personalise product ads to different audiences based on their interests and behaviours.
This type of automation is incredibly powerful for advertisers, since you can launch personalised creatives at scale to drive engagement and conversions. Rather than manually adjusting your ad messaging, you can simply provide the Facebook algorithm with product information and allow the platform to work its magic.
You can also leverage machine learning on Facebook to improve optimisations and refine your bidding strategy. As long as the platform has sufficient budget to test and learn, it will rapidly gather insights and implement changes to boost your campaign performance.
What are the disadvantages of Facebook advertising?
Facebook marketing offers plenty of benefits to advertisers – but are there any potential disadvantages you should be aware of before launching a campaign?
No platform is perfect, and although Facebook can deliver exceptional results for your business, that doesn't mean the platform is flawless.
For example, if you want to drive optimal results from Facebook marketing, then you'll need to invest time and energy into understanding how the platform works. While automation can be extremely helpful for Facebook advertisers, you'll still need to set up new campaigns, make smart optimisations, and monitor performance to achieve your objectives.
(This is why brands struggling to find the time to master Facebook ads can benefit massively from partnering with an experienced digital marketing agency.)
Facebook is also an intensely competitive marketing environment.
You'll inevitably be going head-to-head with a huge number of advertisers looking to outbid and outperform you, so you'll need to be equipped with a data-driven strategy and quality creative assets if you want to succeed.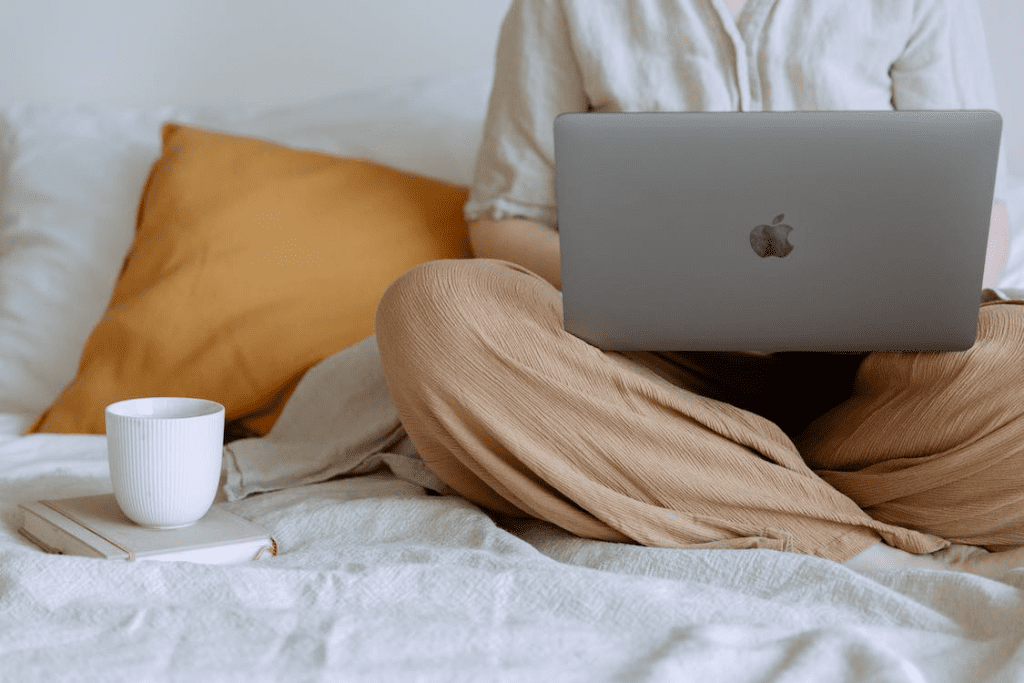 Getting started with Facebook advertising
Keen to start unlocking the power of Facebook advertising for your business?
To get started with a new ad campaign, just follow these instructions – just remember that you'll need a clear idea of your ad objectives, campaign budget, and target audience.
As an expert Facebook ads agency we can help you with your campaigns just get in touch for a free consultation.
It's also vital to launch eye-catching creative assets that are tailored to your preferred ad format and customer audience, so make sure that you have creative production covered. 
To maximise the returns you generate from Facebook marketing, it's also a good idea to follow a few proven best practices for the platform. Ads that are built specifically with the Facebook platform and your target audience's behaviours in mind will always deliver superior results.
Facebook ads have the potential to drive outstanding results for your business, and if you're equipped with a smart marketing strategy, these campaigns are more than worth the investment.
Just remember to stick to platform best practices, leverage as much data as possible, and embrace testing & learning to ensure a successful Facebook ads campaign. Good luck!