Facebook is an excellent advertising platform for e-commerce brands.
But to maximise the impact of your e-commerce Facebook ads, you need to focus on the tactics that nudge you closer to achieving your business goals.
The right Facebook strategies can help you to convert valuable prospects, reduce acquisition costs and increase your revenue.
So what are these proven strategies?
Which Facebook ads are best for e-commerce brands?
You're about to find out.
We've gathered all the insights from our years of operating as a specialist Facebook ads agency in this guide to creating high-converting e-commerce Facebook ads that smash your targets out of the park. Let's get started.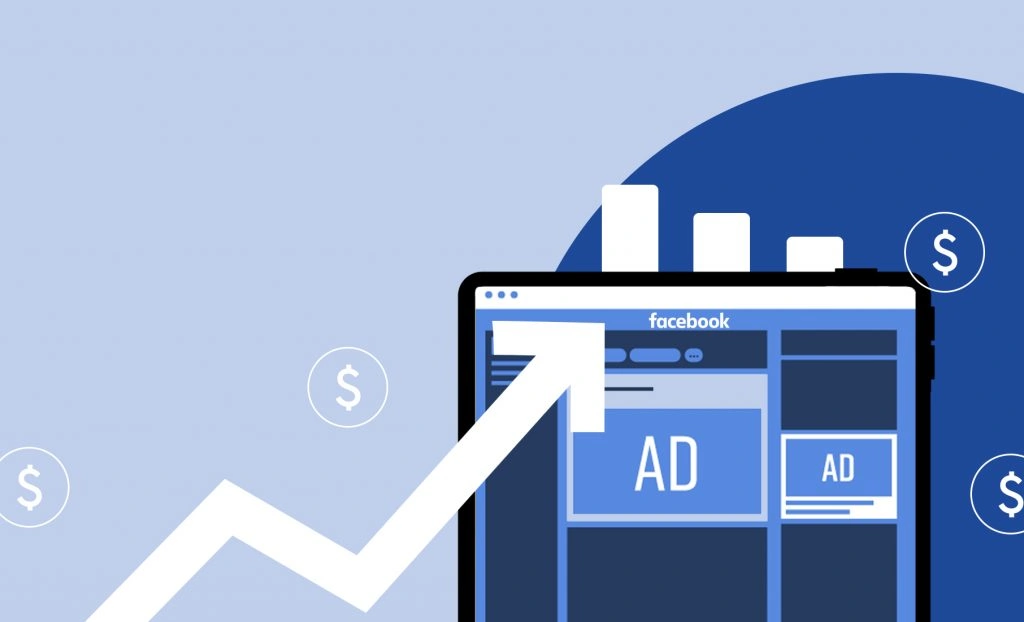 Why do Facebook ads work for e-commerce?
Facebook has a lot to offer when it comes to ecommerce marketing.
For one thing, the Facebook audience is huge.
There are around 2.9 billion monthly active users on the Facebook platform. That's a huge amount of prospects for advertisers to target and convert.
The Facebook audience also includes users from a range of demographics, so advertisers can reach a multitude of different segments.
22.6% of users are aged between 18-24, 31% are aged between 25-34 and 28.9% are aged between 35-54. Whoever your audience is, they're likely to be available on Facebook.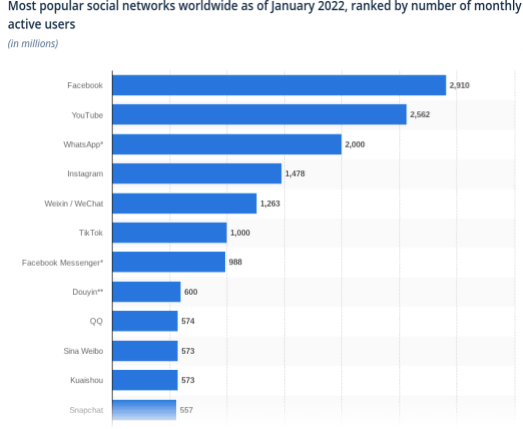 Facebook targeting is highly sophisticated.
Not only can advertisers access an enormous audience on Facebook, but they can also target them with advanced tactics.
Basic demographic targeting can enable brands to reach a massive audience on the platform, and advertisers can target specific interests to reach more relevant users.
However, more advanced tactics are also available.
Custom Audiences are powerful segments that allow you to reach hot prospects that are more likely to convert.
Advertisers can build Custom Audiences based on website retargeting, ad engagement and even first-party customer lists. These audiences are extremely profitable, and help you to make the most of the huge Facebook audience.
It's also proven to deliver results.
Facebook has also delivered consistent results for e-commerce brands over the years.
The platform can help businesses to achieve a wide range of different objectives.
AVA & MAY (a home fragrances brand) achieved a 47% decrease in its CPA and a 3.6x increase in ROAS (Return On Ad Spend) by utilising Facebook retargeting ads.
At the other end of the sales funnel, we helped Force Wear (a military apparel store) drive over 49,000 sales using a combined strategy of Facebook ads and email retargeting.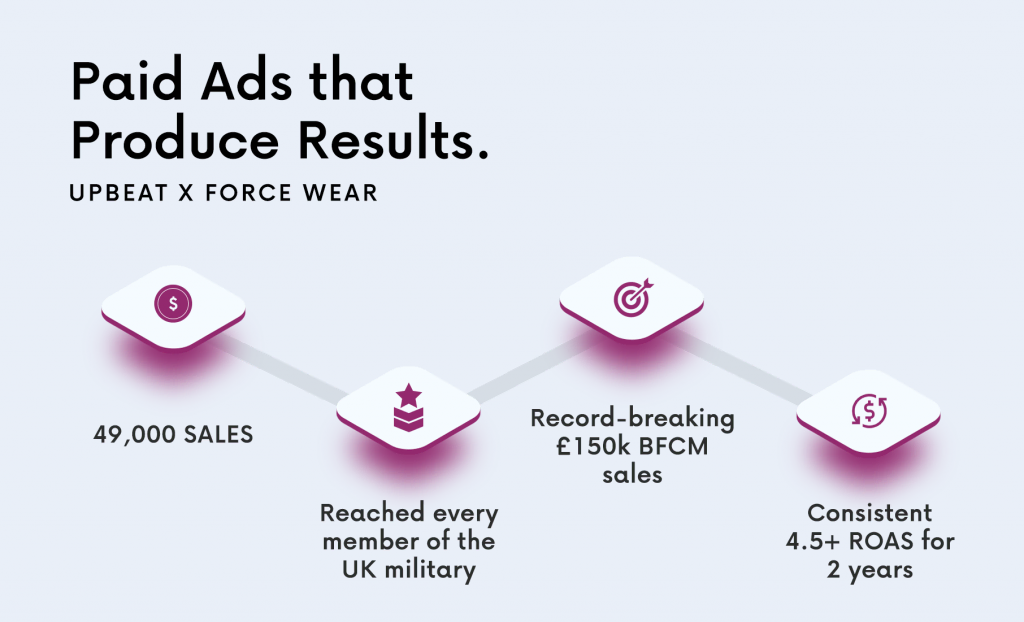 You can check out some additional e-commerce success stories here.
Which campaign types are best for e-commerce?
The number of ad formats available on Facebook can feel a little overwhelming.
Different formats can be utilised to achieve different objectives. Understanding the strengths of these placements is key to running successful Facebook ad campaigns.
However, it's also true that every e-commerce brand is different. It's a good idea to experiment with different formats to identify the best ads for your audience and products.
Facebook Dynamic Ads
Dynamic ads are an excellent opportunity to take advantage of Facebook automation.
These ads target warm prospects based on their shopping behaviours and interactions with your online store.
Rather than creating individual ads for every single one of your products, Facebook allows you to instantly generate a catalogue list based on your inventory.
When a shopper expresses interest in one of your products, Facebook will then automatically create a dynamic ad that retargets them with this specific item.
This kind of personalised ad can deliver a huge number of conversions because it's extremely relevant. Plus, there's no heavy lifting on your side, because everything is dynamic.
Dynamic product ads can also run in multiple formats (e.g. Single Image, Carousel ads, Collection ads) so there's plenty of room for testing.
Facebook Collection Ads
Collection ads are a must-have for e-commerce advertisers on Facebook.
This placement features a single 'hero' image or video that's accompanied by three smaller images in a grid format.
Any users who tap on your Collection ad are taken to a fast-loading and highly visual full-screen landing page. From here shoppers can browse more of your products, explore your digital ecommerce store, and instantly visit your website to convert.
Collection ads allow you to showcase multiple products within the Facebook platform, in an extremely engaging way.
Users can browse without leaving the feed, creating a seamless customer experience that facilitates quick and easy conversions.
Facebook Video Ads
Video ads are a staple of Facebook e-commerce advertising. This format is simple, but can still deliver superb results for your business.
Video assets provide you with time and space to tell a story about your brand or products.
They're highly engaging, and can consistently deliver both quality landing page traffic and website conversions if utilised correctly.
Facebook recommends that video ads run for 15 seconds or less, so it's important to keep assets short and sweet.
Diversifying your video content is also a good way to drive superior results.
Mixing up content like 'how to' videos, product showcases and UGC will help to keep your ads fresh and engaging for your target audience.
With the right targeting behind them, video ads can rapidly improve your brand awareness and increase website clicks.
Facebook Instant Experience Ads
Need some additional space for bold creativity or in-depth product messaging?
Instant Experience ads could be the format for you.
These placements are full-screen destinations for Facebook users, and mobile-optimised to create a smooth customer journey.
You can utilise the Instant Experience format to achieve different objectives, depending on the goal of your campaign. Create an Instant Storefront to showcase a product range, or use Instant Storytelling to guide users through multiple visual assets.
This is a highly versatile format that can offer a lot of value to e-commerce advertisers.
If you're keen to display several products in a single format, or if you have a deeper brand story to tell, Instant Experiences can provide you with the perfect creative canvas.
Facebook Lead Ads
Gathering contact information from hot prospects can be a little clunky sometimes.
Irritating pop-ups and lengthy forms can cause potential customers to click away from your website. Luckily, Lead ads are designed to solve this problem.
If you're using Facebook advertising to grow your mailing list, Lead ads can help make the process infinitely smoother.
Within a couple of clicks, users can auto-complete a form with their personal information (i.e. email address) and instantly access whatever you're offering in return. For example, a subscription, a competition entry or a PDF download.
You can also customise these lead generation forms to ask specific questions. This helps to refine your audience and focus exclusively on the most valuable prospects.
Combine streamlined contact forms with smart targeting, and you have a recipe for discovering a new audience of potential customers and increasing your conversions.
Facebook Carousel Ads
Carousel ads are an ideal way to deliver multiple messages or showcase several products within a single ad format.
This is an excellent opportunity for e-commerce advertisers who are keen to drive sales across their wider product range.
Carousels can feature up to 10 images or videos within an individual placement. Each asset can also contain a different destination URL, so it's easy to direct shoppers towards specific product pages to drive sales.
The format also naturally encourages active engagement, as users can easily explore various images or products simultaneously.
If you're interested in showcasing a product collection or sharing a brand message through multiple creative assets, then Carousels are the format for you.
Facebook Single Image Ads
Sometimes simplicity is best in the world of paid social advertising.
Facebook Single Image ads are fairly self-explanatory, but can still deliver strong returns for e-commerce brands when targeted correctly.
The key is to use bold visuals that will stop users mid-scroll and encourage them to click through. Capturing instant attention is crucial.
Bright colours, striking product images and compelling ad copy are all vital to creating effective Single Image ads. An eye-catching image paired with a strong CTA can deliver masses of clicks and efficient conversions.
While some formats may be slightly more engaging on the surface (i.e. Carousel ads, Collection ads) if you're concentating on pushing a single product, there's nothing wrong with a solid Single Image ad.
Facebook Messenger Ads
Looking for a more direct and personal approach to Facebook advertising?
The answer is Messenger ads.
These smart placements appear like any other message in a user inbox and are marked with an 'ad' label for clarity.
Once users tap your promoted message, a chat page will open that offers a call to action. This CTA will link to a destination that you've specified during ad creation – it could be a website, an app, or even a new chatbox with your Facebook business page.
The Facebook Messenger inbox is an environment that lends itself to engagement and action. For e-commerce brands, this is a good chance to open up relationships with new customers and increase website traffic.
Plus, more than 1.3 billion people use Facebook Messenger every month, so you won't be short of users to reach and convert.
If you can target relevant users with a message that feels authentic, Messenger ads can become a powerful tool in your Facebook arsenal.
Each of these formats can support advertisers in tackling different objectives – from direct sales to brand awareness and lead generation.
However, one thing is consistent across all of these placements.
They require high-quality assets to succeed, and they need to be fuelled by accurate audience targeting.
Keep this in mind, and you'll be able to maximise the impact of every Facebook placement.
What are the best Facebook audiences to target?
Accurate and efficient targeting is an important element of any profitable Facebook activity.
But what are the best targeting strategies for e-commerce?
Let's run through the targeting options available to advertisers.
1. Standard Audiences
Below are a few basic Facebook audiences available to advertisers.
These are fairly broad segments, but can be useful for driving reach and improving brand awareness among a wider audience.
Standard Facebook audiences include:
Demographic (based on age, gender, language)
Location (based on country, region, postcode)
Interest (based on specific interests – health, business, fashion, etc)
Behaviour (based on purchase history, device usage, browsing habits, etc)
2. Custom Audiences
Custom Audiences can be incredibly effective for e-commerce advertisers.
These segments are fuelled by real audience data, meaning they contain valuable prospects that are more likely to convert.
These audiences are often more profitable than generic segments and can help to improve your cost efficiency on the platform.
Facebook Custom Audiences include:
Customer Files (based on matching your first-party customer data with FB users)
Web Traffic (based on retargeting those who have visited your site)
App Activity (based on retargeting users who have interacted with your app)
Engagement (based on retargeting users who have interacted with your product ads)
Custom Audiences can take a little bit of time to set up, but it's a worthwhile investment.
You'll need to register your app with Facebook to target App Activity audiences, and implementing the Facebook pixel is key for creating segments like Site Traffic audiences.
If you're unsure about any requirements for Custom Audiences, just check out this guide for additional information.
3. Lookalike Audiences
Lookalike Audiences are segments based on existing customers or a Custom Audience.
These prospects can be extremely valuable because you're effectively just increasing the reach of your most profitable audiences. It's a winning formula.
To create Lookalike Audiences you'll first need to build a Custom Audience. Facebook will then attempt to generate lookalikes based on these profiles.
While there's nothing wrong with utilising standard Facebook audiences, we'd always recommend experimenting with Custom Audiences to test their performance.
These segments are ideal for e-commerce businesses looking to deliver cost-efficient conversions and are often the best performing audiences in social media campaigns.
Need some more pointers on building a Custom Audience or Lookalike Audience? The Facebook Business Help Centre can be a helpful resource.
6 expert strategies for Facebook e-commerce success
E-commerce advertisers using the right ad formats and targeting tactics can deliver effective Facebook campaigns.
But we're not satisfied with helping you to run 'effective' campaigns.
We want you to run eyebrow-raising campaigns that absolutely crush your KPIs and transform your ecommerce business.
So we've pulled together 6 proven strategies that will help you to exceed expectations and squeeze maximum conversions from your Facebook budget.
1. Focus on quality creative assets
Accurate targeting and effective ad formats are both important, but they won't deliver optimal results if your creative assets aren't up to scratch.
But you don't need a bottomless production budget to create ads that work.
You just need to focus on getting the basics right. You'd be surprised at the results that e-commerce brands can achieve with a decent phone camera and some planning.
For more basic Facebook ads (e.g. Video ads, Single Image ads) be sure to showcase your products as clearly as possible.
You need to make whatever you're selling abundantly clear so that users can immediately recognise what's being offered. Use bright colours and eye-catching images wherever possible, and if you can demonstrate product benefits in the visuals, even better.
If you're running formats like Instant Experiences or Carousels, make sure that all of your creative assets feel professional and consistent. A Carousel is great for driving engagement, but if each asset feels disjointed you may lose user attention.
Try and diversify your creative content over time. Don't be afraid to utilise assets like UGC or product tutorials. This helps to keep your campaigns engaging.
For more advice on creative production, check out this page.
2. Take advantage of the Facebook pixel
The Facebook pixel is a must-have tool for your paid social arsenal.
This handy little piece of code can have a major impact on your performance.
For one thing, it becomes much easier to optimise your activity when you can identify high-value customers.
Rather than basing optimisations on metrics like views and clicks, you can instead focus your budget on profitable users like site visitors or previous buyers.
The Facebook pixel also enables you to create high-converting Custom Audiences fuelled by rich data.
There's no need to guess which Facebook segments are likely to convert. Pixel data can allow you to build effective audiences with confidence.
The pixel is also key to accurate campaign measurement. With a pixel in place, you can measure the true impact of your Facebook ads, tracking real-time purchases and revenue to understand your ROAS.
But we couldn't mention Facebook pixel measurement without bringing up iOS 14.5.
Come on. You knew it was coming.
It's true that iOS updates have done their best to disrupt advertisers trying to track Apple users. But all hope is not lost.
We've pulled together a practical guide on overcoming iOS obstacles when measuring Facebook performance, so check it out here for some expert advice.
3. Utilise Lookalike audiences
While we're on the subject of pixel targeting, be sure to make the most of Lookalike Audiences in your campaigns.
If you've created a Custom Audience (e.g. web visitors) that's delivering strong returns, you can use Lookalike Audiences to reach a larger pool of valuable users.
The Facebook algorithm will automatically build a new audience based on your Custom segment, finding individuals with similar qualities (e.g. demographics and interests).
If you've struck gold with a Custom Audience, why not make the most of it?
Plus, you can adjust the parameters of your Lookalike Audiences, meaning you can focus purely on close matches or broaden your targeting to increase reach.
4. Craft compelling ad copy
Facebook ad copy can often be tragically overlooked by e-commerce advertisers.
Your creative assets are polished, your pixel is firing and your targeting is looking good. Ad copy can't make that much of a difference, right?
Wrong.
The right ad copy can make the difference between a passive view and an active purchase.
Try and identify the most compelling benefits or features of your products. These will become the core components of your ad copy.
Focus on these benefits as much as possible in your headlines and ad text. If a user scans your copy, they should be able to instantly recognise these key product features.
A direct CTA is also crucial when you're crafting ad copy.
Think about the ideal next step that you'd like customers to take, and create a simple CTA that drives this action. Whether it's 'shop now' or 'learn more' just make sure that it's clear and concise.
If you're running several distinct audiences, it's also important to tailor your ad copy accordingly. The same message may not work for every segment, so ensure that your headlines feel relevant and personalised to different audiences.
Tailored copy is infinitely more likely to drive conversions than generic copy.
Above all else, keep your ad copy short and sweet. You have limited time to capture attention and drive action in the Facebook feed. Punchy copy is best.
Need more pointers on writing exceptional Facebook ad copy? Take a look at this guide for some additional guidance.
5. Make use of promotions and offers
Who doesn't like a discount?
Strategic promotions can be highly effective for e-commerce advertisers on Facebook, particularly when you're trying to convert a first-time customer.
Limited-time discounts are a good way to drive urgency and speedy sales, particularly around events like Black Friday.
Just ensure that the discount works commercially and doesn't seriously impact your profit.
You can also frequently highlight smaller discounts (e.g. free shipping, gifts with high value purchases) in your advertising. These may not be huge savings, but they can grab the attention of potential customers and nudge a sale over the line.
However, it's also important not to overdo sales and promotions. If you're constantly discounting your products, your promotions will lose impact very quickly.
Stick to tactical offers and seasonal sales and you'll see conversions increase in no time.
6. Experiment with different formats
One of the biggest strengths of Facebook advertising is the wide range of formats available.
This is particularly useful for e-commerce advertisers, who can experiment with different placements to figure out which formats deliver a superior ROI.
Every campaign is different, so it's always worth A/B testing Facebook formats. These placements can also help you to achieve different objectives.
For example, if you're looking to build brand awareness, you may find success with Video ads that provide you with more room for creative storytelling. If you're looking to increase direct sales, Dynamic ads might prove to be the most cost-efficient option.
Don't hesitate to run a new format in your next campaign. Just keep an eye on performance and make optimisations where necessary.
Setting up Facebook ads for ecommerce
Ready to launch your own wildly successful Facebook campaign?
That's what we like to hear.
Let's run through the steps required for e-commerce brands to launch Facebook ads.
1. Log in to the Facebook Ads Manager.
2. Navigate to the Campaigns tab and hit the '+Creative' button.
3. Time to select your campaign objective. There are three main categories to choose from (Awareness, Consideration, Conversion) and several subtypes included within each.
Choose the most appropriate objective for your business goals.
4. Assign a name to your new ad campaign. Pick something clear and memorable to prevent any reporting headaches.
5. Confirm if you'll be running any A/B testing (usually a good idea) and then decide whether you want the platform to automatically run Campaign Budget Optimisation.
You can turn this off if you'd rather allocate budgets manually, but if you're new to Facebook advertising, it can be helpful to let the algorithm do the heavy lifting here.
6. Set up your campaign budget and bidding strategy. Choosing the right bidding tactic is key to achieving your desired results, so consider the options carefully.
You'll also need to select a daily or lifetime campaign budget and confirm your scheduled start and end dates.
7. Confirm your preferred audience targeting. You can create a brand new audience or select an existing segment. You'll also be able to check the estimated size of this audience.
8. Now it's time to select your preferred placements (e.g. Facebook News Feed, Facebook Right Column, Messenger Inbox).
The Facebook algorithm will automatically assign placements by default, but if you'd like more control over where ad sets appear, you can choose to run Manual Placements.
9. Set up your Facebook ad set by selecting an ad type, uploading your visual assets and entering your ad copy.
8. Once you've completed all of these steps and you're happy with the campaign structure, hit Publish. Job done – your new ad campaign is live on Facebook!
How to track your Facebook results
Keeping tabs on your Facebook ad performance is pretty simple.
To access the reporting dashboard, just log in to the Ads Manager and navigate to the Account Overview section.
From here you'll be able to monitor basic metrics and track your ad spend.
Remember to set up your pixel before a campaign launches to accurately monitor sales and conversion values.
When you're reviewing your Facebook ad performance, be sure to make speedy optimisations based on the data.
Focus on the metrics that align with your business objectives, and where possible compare performance to benchmarks from previous ad campaigns. Calculating your ROAS is also a good way to measure the true impact of Facebook ads on your business.
Helpful Facebook advertising resources
Thought we were finished sharing insightful Facebook expertise?
Think again.
Below are some helpful resources to keep you on the right track when you're launching a new campaign.
If you're an e commerce brand hoping to consistently increase conversions, then Facebook advertising can work wonders.
By following the strategies outlined in this guide, you can ensure that you hit the ground running and maximise the efficiency of your Facebook budget.
These are tried & tested methods for success on Facebook, so make the most of them!