Something big has happened in Facebook Messenger that we're keen to shout about. It's very important for all the business' we work with. It's so important that it can and should be part of your forward strategies for marketing on social;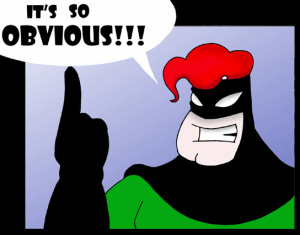 Facebook are now allowing marketers and business owners to tap into its GIGANTIC network on Messenger.
Captain obvious …. Messenger is a separate app to Facebook that allows you to communicate directly with people through messages.
With just over a billion people on Messenger it's now staking its claim as a key app in the world of communication. A world that Facebook are now allowing us to be part of… TIPTOP!
The general idea of marketing is that you go where your audience spends their attention and time. People are looking to messenger more every day to communicate with each other, as they spend more hours there than they do in email.
Messenger will be great for businesses of all sizes to generate leads, answer questions, drive transactions and offer support, more info here
The new objective will also allow you as a client to reengage in existing conversations using sponsored messaging. Ads can be displayed with photos, videos, or a carousel of photos.
How do you build a subscriber list for Messenger?
Here comes the fun bit. You can start to now build a 'Messenger list'.. same concept as an email list!
1. You can build an email list by using a simple name and email sign up on your site. You can now also have a "Messenger Button" that someone can click to be added to your Messenger list. Even easier!
2. Facebook also have a new Advert Objective in their ad platform.. here's how it looks…
3. This means you can show people ads in Facebook and start to build your list on their platform. Great right?
Open rates…
I'm not saying that email isn't effective, it's a great channel, but how often do you worry about whether your email is actually being read? And how frustrating is it when you receive a high bounce rate.
Email has a 20% open rate, Messenger open rates are at 80%! Check out the statistics here …
We are conditioned to read every message on messenger, and not open every email on email. You're going to see some incredible results!
The customer is in control, but this helps everyone, why?
It's very easy as a customer to unsubscribe in Messenger from content that they don't really like. If you delete a message from that business, that business can no longer message you, until you subscribe back to them.
This now means the business's marketing to their Messenger list will have to be very smart about content, and to who they are targeting. If that person unsubscribes they're probably lost forever.
People are getting great results from this process, and this is because they are now getting great leads.
'Using this new objective, ads that open conversations in Messenger will now reach people more likely to reply to your business, helping move customers from consideration to action. This means that click to Messenger ads are now more efficient than ever, increasing the value of campaigns that drive traffic to Messenger.' via Messenger.fb.com

Other bonuses are…
The conversation can unfold inside messenger but it can also link to any URL.
The best part of linking the URL buttons, is that it doesn't direct you to safari. It opens the window inside messenger where you can see the offer etc, and then you can buy the product inside that web view.
When you close the web view you are back inside the conversation, and then you can start playing with other automatic control.
It sounds like a lot of work made simpler to me, but with being careful regarding content decisions, less quantity but great quality, how about you?