In the wise words of Confucius – "Success depends upon previous preparation, and without such preparation, there is sure to be failure."
You may be wondering why we're quoting Confucius in a post about Facebook advertising. 
This is a valid question.
But although Confucius wasn't running paid social activity or managing an e-commerce business, he was certainly right about the importance of preparation. 
To run successful Facebook campaigns that will crush your revenue targets, you need to prepare thoroughly and construct a watertight strategy. 
As an expert Facebook ads agency, that's where we can help.
We've pulled together a comprehensive Facebook advertising strategy that will help you to run jaw-droppingly effective campaigns. Let's dive in.
Why run Facebook Ads?
Let's start by covering the basics.
What's so special about Facebook advertising?
Well, there's a list of benefits as long as your arm, but here are some of the most compelling reasons to advertise on Facebook.
The scale is enormous
Around 2 billion users are active on Facebook every month.
That's a staggering number. It also means that your core audience is almost guaranteed to be available on the platform, so you'll be able to find and target the best prospects for your campaigns.
Targeting is sophisticated
You can also take advantage of intelligent Facebook targeting options which allow you to effectively reach specific audiences.
So no matter if you're looking to reach a broader audience of shoppers or a super niche buyer segment, Facebook ad targeting will provide you with the necessary tools.
You can achieve multiple objectives
Facebook is also a highly versatile platform, with campaign options that allow advertisers to achieve many different objectives.
You can look to broadcast your messages to boost brand awareness or deploy laser-focused advertising that focuses on cost-efficient acquisitions.
It's all possible with the Facebook platform.
The importance of a solid Facebook ads strategy
Facebook presents a plethora of opportunities for e-commerce advertisers.
So why is establishing a strategy so important for success?
Well, the Facebook advertising space is highly competitive, so you need to ensure that every penny works as hard as possible for your business.
There's also no cookie-cutter strategy for Facebook advertisers.
You'll need a unique and tailored approach if you're going to succeed. Your Facebook advertising strategy needs to reflect your individual business, products and customers.
To create an effective Facebook strategy, you'll need to analyse the marketplace that you're operating in. That means understanding everything from customer value to competitor activity.
Let's explore some of the factors that will contribute to successful Facebook ad campaigns.
Calculating average customer value
Calculating the average value of your customers is vital to defining the perfect strategy.
Why is this so important?
Because average customer value dictates how much you can afford to spend to acquire new customers.
If customers tend to spend lower amounts with your business, you'll need to acquire a higher volume of them to stay profitable.
On the other hand, if your customers are usually of higher value, then you may be able to afford lower numbers of acquisitions.
Different types of customers demand very different Facebook ad strategies.
Some simple calculations can help you arrive at the key numbers. What's the average spend of a customer, and how regularly do they tend to purchase from your store?
Once you reach an approximate customer value, you can begin to set benchmarks for your Facebook acquisition costs – taking into account the profit you make on sales, the costs of goods, and so on.
Analysing the competition
If you're going to outperform those pesky competitors, then you need to understand your position in the market.
The level of competition you'll encounter on Facebook all depends on your business model and products.
For example, if you're running a local business that operates in a very specific area, you'll be facing less competition than a business delivering national (or international) services.
The same idea applies to your products.
If you offer specialist products, you're unlikely to be clashing with too many other brands on Facebook. Although you might find yourself competing for the attention of a niche audience.
If your products are common and sold by thousands of other brands, then you're probably going to be facing a high level of competition, so you need a strategy that can help you to thrive in a busier marketplace.
Understanding the competitor landscape will help you to construct the right Facebook ad strategy.
It's also helpful to keep an eye on competitor campaigns, so you can understand who they're targeting, the products they're promoting, and the messaging they're using.
Some desk research can help you to analyse your competition, but a brilliant tool to help support your analysis is the Facebook Ad Library.
All you need to do is plug in the names of your closest competitors, and then you can start to uncover valuable insights about their ad campaigns. Sneaky.
Understanding the customer journey
Your Facebook ad strategy will need to flex depending on different stages of the customer journey.
The customer journey is often broken down into three parts. The awareness phase, the consideration phase, and the conversion phase.
Customers in the awareness phase aren't familiar with your brand, but have an issue or need that you can solve.
You'll want to capture the attention of these prospects and introduce them to your brand. Think educational content and informative blog posts that demonstrate how you can make their lives easier.
In the consideration phase, customers are trying to make an informed decision about their next purchase and could be weighing up different brands.
At this point, you want to build a stronger relationship with these prospects. This could be through newsletter content or ads that strongly emphasise your product benefits.
Finally, the conversion phase. Potential customers are now ready to commit and make a purchase, and just need to be nudged over the line.
Here's where you can push more direct and punchy sales messaging – price point comparisons, limited-time discounts and special offers can all be effective ways to drive that crucial sale.
Pushing an aggressive conversion message to someone unfamiliar with your brand isn't likely to work, which is why your Facebook strategy needs to acknowledge the sales funnel.
Implementing the Facebook pixel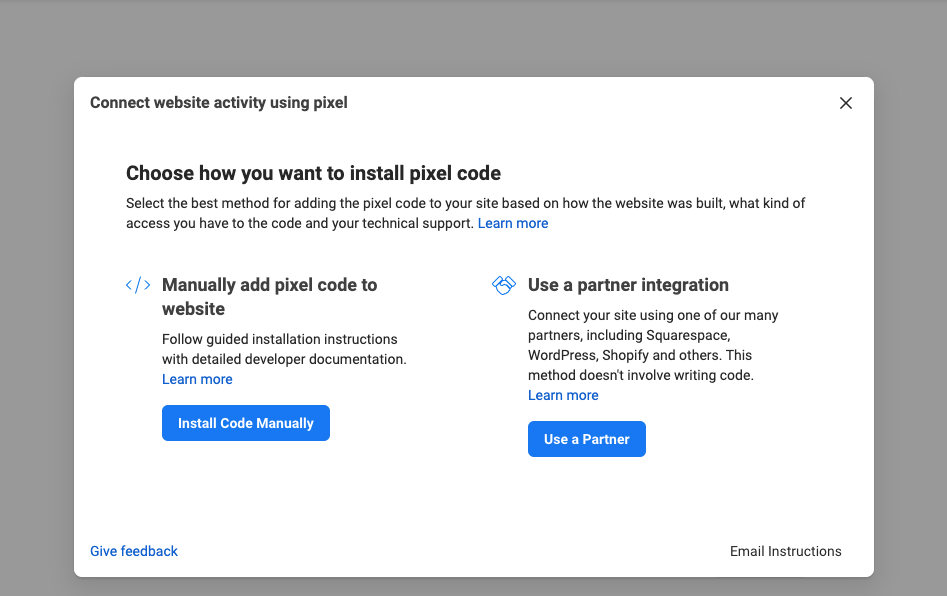 The Facebook pixel can be a valuable tool in your strategic arsenal.
This little piece of code allows you to identify and track Facebook users on your website, meaning you can measure conversions on the Facebook platform.
The pixel can also collect user data over time, enabling you to create new audiences based on real customer behaviours and purchases. Powerful stuff.
You can even implement the pixel before you launch your next campaign, to start gathering audience data and insights that can refine your audience targeting.
The pixel can be a genuine game-changer for your Facebook campaigns, so the sooner you can get it set up, the better.
Selecting the best types of ad
When advertising on Facebook, you need to pick the right tools for the job.
That means selecting the formats and placements that will deliver compelling messages and work effectively in different stages of the customer journey.
For example, Collection ads can be a fantastic way to showcase a product range or collection, while enabling convenient purchases for hot prospects.
But what if you're targeting a prospect in the awareness stage? Well, Collection ads might not be as effective, but a Carousel or video ad can be a great way to introduce your services as a brand.
We'd recommend looking through the Facebook Ads Guide to understand all of the options available.
Tailoring Mobile ads & Desktop ads
You'll inevitably reach people accessing the Facebook platform on different devices when running campaigns.
That's the nature of social media.
Effective Facebook ads need to be tailored to these different devices because ad sizes and formats will change depending on the placement. It's very important to pay attention to the specs when you're creating assets!
As an example, Facebook desktop ads bring a little more attention to your headline, so nailing this copy is crucial to success.
On mobile devices, ads showcase more of the main body copy, so you'll need to ensure that this text is polished and engaging.
Desktop ads are also more rectangular, while mobile ads are adjusted for vertical screens, so your creative assets need to be built accordingly.
Otherwise, your ads can end up looking… well, not great.
To help ensure that your ads look stunning on every device, you can preview your assets during creation.
Creating effective Facebook ads
Unsurprisingly, the quality of your Facebook ads will have a huge impact on their performance.
Firstly, you need to maintain a high standard of images and visuals. Ads need to clearly showcase your products and services in an appealing and interesting way.
However, you don't need Hollywood levels of production to see fantastic results. In fact, overly polished assets can sometimes feel too much like an advert, which can deter prospects.
The Facebook News Feed is also a busy place. Users are relentlessly scrolling through content, so you need to deliver advertising that freezes thumbs and grabs attention.
Utilise vibrant colours, interesting visuals and eye-catching motion to stand out.
Finally, a strong Call To Action is key. Be clear, bold, and direct.
Make sure that your CTA makes sense in the context of your ad, and that users are absolutely clear on what happens when they click.
If you're lacking natural artistic flair, don't panic. Hiring a professional designer or copywriter is a brilliant way to ensure that your ads will make a statement and deliver bundles of conversions.
Utilising the right audience targeting
The scale of the Facebook user base is hugely useful for advertisers. But it can also seem a little overwhelming.
That's why your audience targeting needs to be laser-focused. Your ads need to be pointed in the right direction to make sure that your budget works efficiently. Correctly targeted ads will have a huge ROI.
There are three main types of audience that you can target on Facebook. Running a combination of these segments is a good way to gather learnings and optimise your campaigns.
1. Standard Audiences
These are your bread and butter Facebook audiences, allowing you to target some standard segments based on:
Demographic (based on age, gender, language)
Location (based on country, region, postcode)
Interest (based on specific interests – health, business, fashion, etc)
Behaviour (based on purchase history, device usage, browsing habits, etc)
2. Custom Audiences
Custom Audiences allow you to build more granular segments, fuelled by real audience data. They can be created in a few different ways:
Customer Files (based on matching your first-party customer data with FB users)
Site Traffic (based on retargeting those who have visited your site)
App Activity (based on retargeting users who have interacted with your app)
Engagement (based on retargeting users who have interacted with your FB ads)
Custom Audiences require a little more legwork to set up – like registering your app with FB to target App Activity audiences, or implementing a Facebook retargeting pixel for Site Traffic audiences.
3. Lookalike Audiences
Lookalike Audiences are segments based on existing customers. Targeting these prospects can be extremely profitable because they're inherently more likely to convert.
To create Lookalike Audiences you'll first need to build a Custom Audience. Facebook will then attempt to build out lookalikes based on these audience profiles.
Need more info on how to create a Custom Audience or Lookalike Audience? The Facebook Business Help Centre can be a useful resource.
Optimising your ads effectively
Once you've launched your Facebook ad campaign, you might be tempted to stick the kettle on and relax. Understandable.
Unfortunately, your Facebook ads need constant care and attention.
Optimising your campaigns is critical to success. You need to ensure that you're focusing budget on the tactics, formats and audiences that are delivering optimal results – and removing the ones that are struggling.
The first thing to establish is a goal for your campaign. It's tricky to optimise without a crystal clear objective in mind.
Are you looking to increase app installs? Boost quality traffic to your website? Improve lead generation?
You'll need to optimise towards specific actions to achieve different objectives, so figure out what these key actions are. It could be a click, or a download, or a purchase.
Once you've clarified this, you can start to shift budget to different audiences or formats, depending on which tactics are achieving the desired results.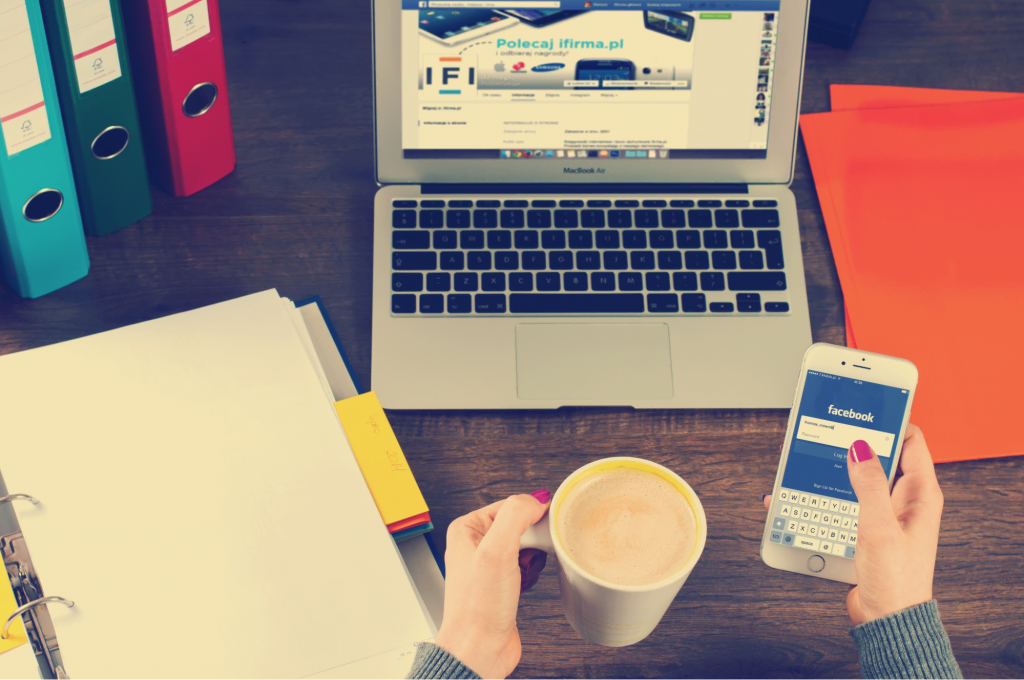 Refining your bidding strategy
When you're bidding for Facebook ads, you need to iron out an effective strategy to ensure that you're using your budget efficiently.
There are a few different bidding tactics available on the platform, each geared towards slightly different outcomes.
For instance, you can allow Facebook to perform fully automated bidding. This is perfect for maximising the results delivered from your budget if you're willing to deal with fluctuating costs.
Alternatively, you can take more control of your bids and set a cost cap to maintain a set Cost Per Acquisition. You can even feed the platform data from your Facebook pixel to maintain a specific ROAS or focus exclusively on higher-value purchases.
The right bidding approach all depends on your core business objectives, and how much data you have available to guide your bids.
If you're keen to learn more about Facebook bidding strategies, you can check out this guide for more information.
Testing and learning
A thorough test-and-learn approach can be hugely beneficial for your Facebook strategy.
Once you've set up clear objectives and understand the results that indicate success, you can start to test out new tactics.
In the Facebook Ads Manager you can set up specific A/B tests to trial different:
Ad Types
Ad Creatives
Ad Copy
CTAs
It can be helpful to create a testing roadmap that will help you to stay on track and effectively iterate your campaigns. For example, committing to testing a new headline every week and updating performance benchmarks.
As long as you're clear on your desired results (e.g. clicks, conversions, CPA) then you can continue to test different variables and evolve your campaign.
Tracking your performance
You'll need to keep a close eye on performance to gauge success.
You can quickly access performance reports in the Facebook Ads Manager. The data you track can be as broad or as granular as you'd like, and you can schedule custom reports to stay in the loop.
In terms of basic metrics, you'll be able to review:
Impressions/Delivery
Campaign & Ad Spend
Engagement (Video Ads, Carousel Ads, App Ads, etc)
Performance & Clicks
If you have a Facebook pixel up and running, you can also track more detailed conversion metrics, such as direct sales and purchase values.
However, this is a good time to address a sizable elephant in the room – iOS.
iOS 14 caused significant disruption to Facebook attribution, because it allowed Apple device users to easily opt-out of online tracking. This delivered a major blow to advertisers looking to utilise pixel events, limiting their ability to retarget users and accurately measure conversion numbers.
iOS 15 also introduced a new privacy dashboard, providing users with more visibility over the apps monitoring their activity and collecting their data.
Although these iOS updates have undoubtedly made Facebook tracking more challenging, you can minimise the disruption to your campaigns.
We've already pulled together a helpful guide on navigating the iOS 14 storm, and you can also check out the official Facebook guidance here.
Campaign data is vital to making effective optimisations, determining the success of tests and reviewing the performance of your ads. Make sure you get to grips with the reporting system.
3 exceptional Facebook creative strategies to try
If you're looking to take your Facebook ads to the next level, these creative strategies can help to give your results an added boost.
1. Social Proof
User Generated Content (UGC) can be a ridiculously effective addition to your Facebook creative strategy.
In fact, it's so ridiculously effective that we wrote an entire post about it.
Incorporating UGC into your assets helps to build instant credibility with your target audience, which can be very persuasive when it comes to driving conversions.
It allows you to create a sense of genuine trust, and showcase your products in a compellingly organic way.
Plus, UGC can be utilised in different ways. You can encourage customers to post images on social media, gather online testimonials, or quote positive reviews that you find online.
2. Dynamic Ads
Dynamic ads have a track record of driving impressive results for e-commerce advertisers.
These unique formats look just like standard Facebook ads but allow you to harness the power of personalisation.
Dynamic ads enable you to automatically populate Facebook templates with relevant assets and products, based on specific user behaviours.
Rather than manually creating individual ads, why not take advantage of some Facebook automation?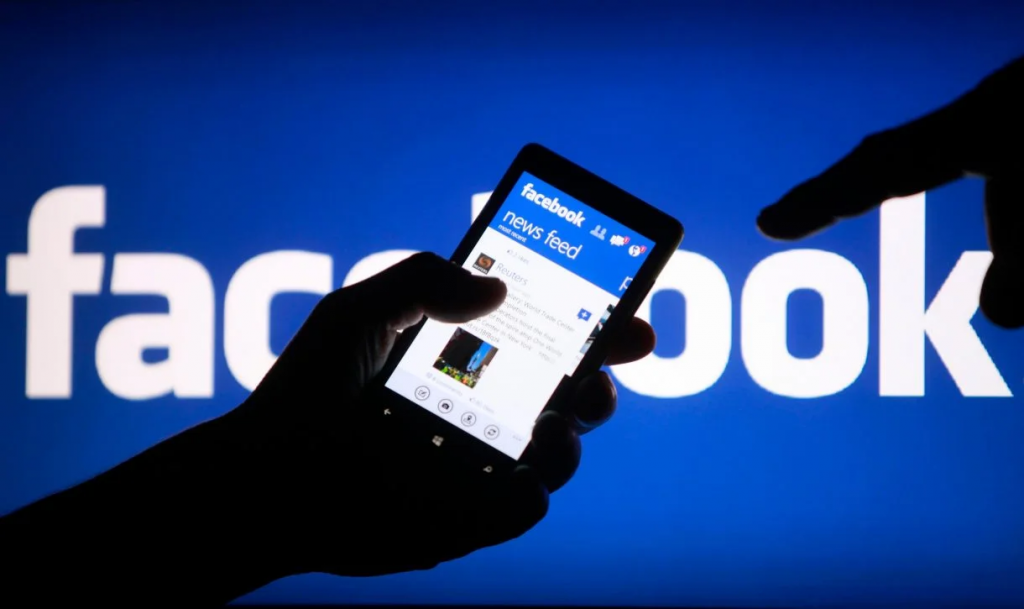 You can use Dynamic ads to target fresh prospects – but their real power comes when targeting users who have visited your website or purchased from your store.
If a prospect has browsed a particular type of product or service on your site, you can retarget them with this exact item, plus any others that you think might be of interest. This is a brilliant way to recapture customers and nudge conversions to completion.
To learn more about setting up Facebook Dynamic ads, take a look at this guide.
3. Diverse formats
You should also keep your campaigns fresh with new formats and creative executions.
Although you need to use the right formats for your objectives, one of the biggest benefits of Facebook advertising is the diverse range of ad types available.
Different formats can provide your campaigns with unique benefits, and you might identify a certain ad type that exceeds expectations and delivers outstanding performance.
Using a selection of formats also helps to keep your campaigns interesting and engaging, meaning prospects won't get bored of being served the same assets.
Helpful pointers for success
Still with us? Brilliant.
We've pulled together some helpful pointers to keep your Facebook strategy on track.
Keep these in mind when you're launching a new campaign, and you won't go far wrong!
Plan sale & holiday campaigns in advance
Events like Black Friday and Christmas can be extremely profitable for advertisers. However, they're also pretty chaotic, as many brands flood the market with high spends and chase the same audiences.
To stay ahead of the curve, plan any major Facebook sale campaigns well in advance of the live date.
Create your strategy, confirm your promotions, produce your assets, and inform your agencies about your plans. The earlier you start preparing for the sales madness, the better your chances of seeing some first-rate results.
Don't neglect your reporting data
Checking reports can be a little tedious sometimes – we know it. But it's also an extremely important part of a successful Facebook campaign.
Set up a regular reporting routine, and be clear on the metrics that are most important to your campaign.
Facebook reports don't just provide you with basic metrics. They also equip you with nuggets of insight that can fuel your optimisations, enhance your creative assets and inform future campaigns.
Keep a close eye on the numbers.
Segment your audiences and messages
Properly segmenting your Facebook audiences is a great way to increase conversion rates and improve your creative messaging.
Monitor performance data over time to identify new opportunities for segmentation.
Fans of a certain product could be more likely to purchase with a retargeting ad, or perhaps a specific demographic is more receptive to a creative message.
You never know what trends will emerge over time, and by consistently segmenting your audience, you can ensure that you're delivering ads with the best chance of driving conversions.
Combining paid and organic marketing
Running paid Facebook activity doesn't mean that you need to abandon any organic advertising efforts.
Combining the two approaches can empower you to achieve outstanding results and open up new opportunities for audience engagement.
Organic activity helps you to connect with existing fans and customers, so be sure to keep your Facebook page active. Maintain effective customer service (e.g. live chat) and post engaging content in your feed to keep customers interacting with your business.
If certain organic posts are gaining traction, you can always put paid promotion behind them. This is a great way to identify messaging that will resonate with your audiences and fuel your paid campaigns with organic insights.
While you keep your existing customers satisfied with quality organic content, you can utilise paid advertising to reach new prospects and boost your conversion numbers.
There's nothing better than paid and organic marketing working in perfect harmony, eh?
Handy resources on Facebook advertising
Still hungry for some Facebook advertising knowledge? We're proud of you.
Check out some of this content if you need additional support with your campaigns.
Hopefully you're now feeling equipped with all the wisdom you need to run a wildly successful Facebook campaign.
A truly effective Facebook strategy is built on several different principles. To smash your goals, you'll need to incorporate all of these individual elements into your planning.
Invest time into preparing properly for your next campaign, and you're guaranteed to see the benefits.