YouTube advertising presents an enormous commercial opportunity for your brand.
And we're not exaggerating. Ready for some mind-blowing numbers?
YouTube has 122 million active users daily. That's over 2 billion monthly users.
1 billion hours of YouTube content are watched every single day.
(Told you we weren't exaggerating.)
YouTube is a colossal platform, with a massive user base and a plethora of intelligent advertising options. If you take full advantage of these opportunities, YouTube can completely transform your business.
But to make the most of the platform, you need to understand how it works – from the ad formats to the targeting tactics to the audiences. The whole shebang.
Well, today's your lucky day, because we're about to run through everything you need to know about YouTube ads. We are a YouTube ads agency so we know a thing or two about them!
So grab a strong coffee and get comfortable, because it's time to become a YouTube ads genius.
How YouTube Advertising Works
Although YouTube is fundamentally a video content platform, you have a diverse range of advertising options available to you.
You won't necessarily run all of these YouTube ad formats, but it's important to understand how each placement can add value to your campaigns.
Let's dive into each different format and break down how these ads can contribute to your business objectives.
Types of YouTube ads
We can place the types of YouTube ads into two broad categories – video ads and non-video ads.
You'll also frequently encounter the term 'TrueView' during your YouTube career. Put simply, TrueView in stream ads refers to ads that give users a choice – usually to watch or skip the ad content. Advertisers only pay when users watch or click the ad.
Now – let's get going!
Skippable in-stream video ads (TrueView)
These YouTube ads appear during (mid-roll) or before (pre-roll) YouTube video content.
The name is fairly self-explanatory because these ads can be skipped after the first 5 seconds.
But Upbeat, why would you choose to run a video ad that can be skipped?
Well, you won't pay a penny unless users watch 30 seconds of your ad, finish the ad, or click on the ad. It's important to captivate viewers in the first few seconds to encourage them to continue watching.
You can also include handy overlays and CTAs on your skippable in-stream video ads. This is great for encouraging user actions during/after the ad content.
Trueview In Stream Ad Example
Here's an example of a skippable in stream ad from monday.com:
On the right hand of the screen you'll see the Skip Ads option. Users can also see the full length of the ad on the bottom of the screen, and just above, a clear CTA.
If your creative assets can deliver key messaging quickly, then skippable in-stream ads are a solid option.
They avoid becoming intrusive or annoying because of the skip feature, but can still quickly encourage action with a strong CTA.
You're also only paying for the users who watch or click the ad, so cost-efficiency is another major benefit to consider.
Non-skippable in-stream video ads
Now it's time for non-skippable ads.
Although skippable ads can be effective with the right creative asset, it's a fact of life that many users will skip ad content automatically. Frustrating – but not hugely surprising.
Since you'll be paying for non-skippable video ads on a CPM model (i.e. for every 1,000 views) you need to have absolute confidence in your creative messaging.
You have 15 seconds to deliver a clear and compelling message because you'll be paying for the ad regardless of engagement. If your ad doesn't get the job done, it's a wasted impression.
However, 15 seconds does give you sufficient time to tell a story. Since you know the user will be exposed to the entire ad, you don't need to worry about cramming too much into the opening seconds.
Non Skippable In Stream Ad Example
Here's an example from Jameson: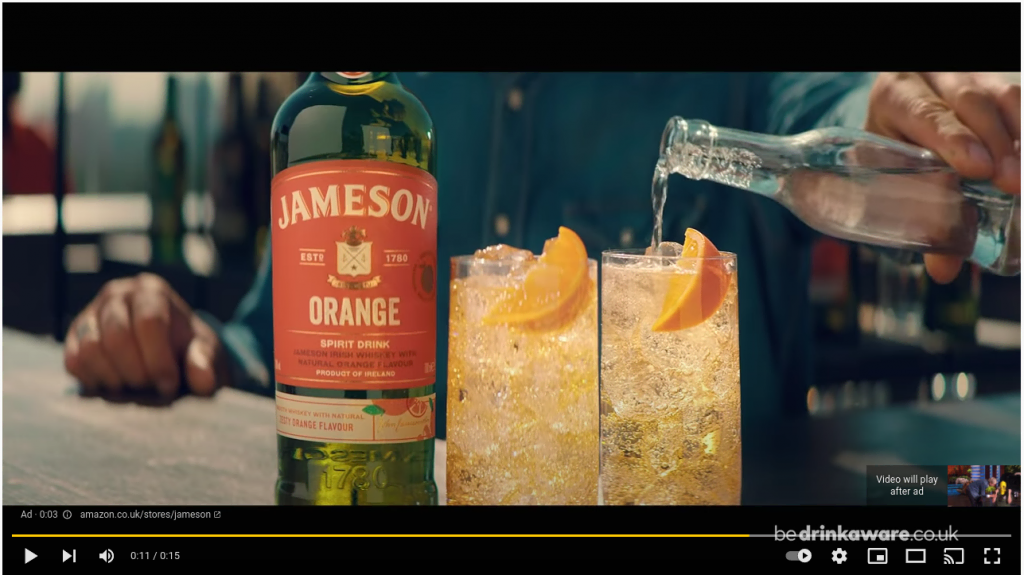 You'll notice that there's no option to 'Skip Ad' this time. Just the usual timer at the bottom of the screen, and a CTA for the Jameson website.
Discovery ads (TrueView)
Discovery ads function similarly to paid search ads, in that they appear around organic searches and existing YouTube content.
Since YouTube works just like a search engine in terms of discovering new content, this is an excellent way to deliver contextual ads around real-time searches.
You can capitalise on customer intent signals in the same way you would with paid search, but since the YouTube Discovery-ad market is less cluttered than Google search, you have a better chance of gaining visibility.
Discovery ads can appear in three different contexts.
Firstly, they can appear above YouTube search results. In this case, the user is a fan of Ed Sheeran, and has been served an Amazon music ad based on this search:
Discovery ads can also appear in the YouTube watch page sidebar, alongside other videos recommended by the algorithm.
Finally, Discovery ads can appear on the YouTube homepage, among the first results shown to users. Here's an example by Playwire: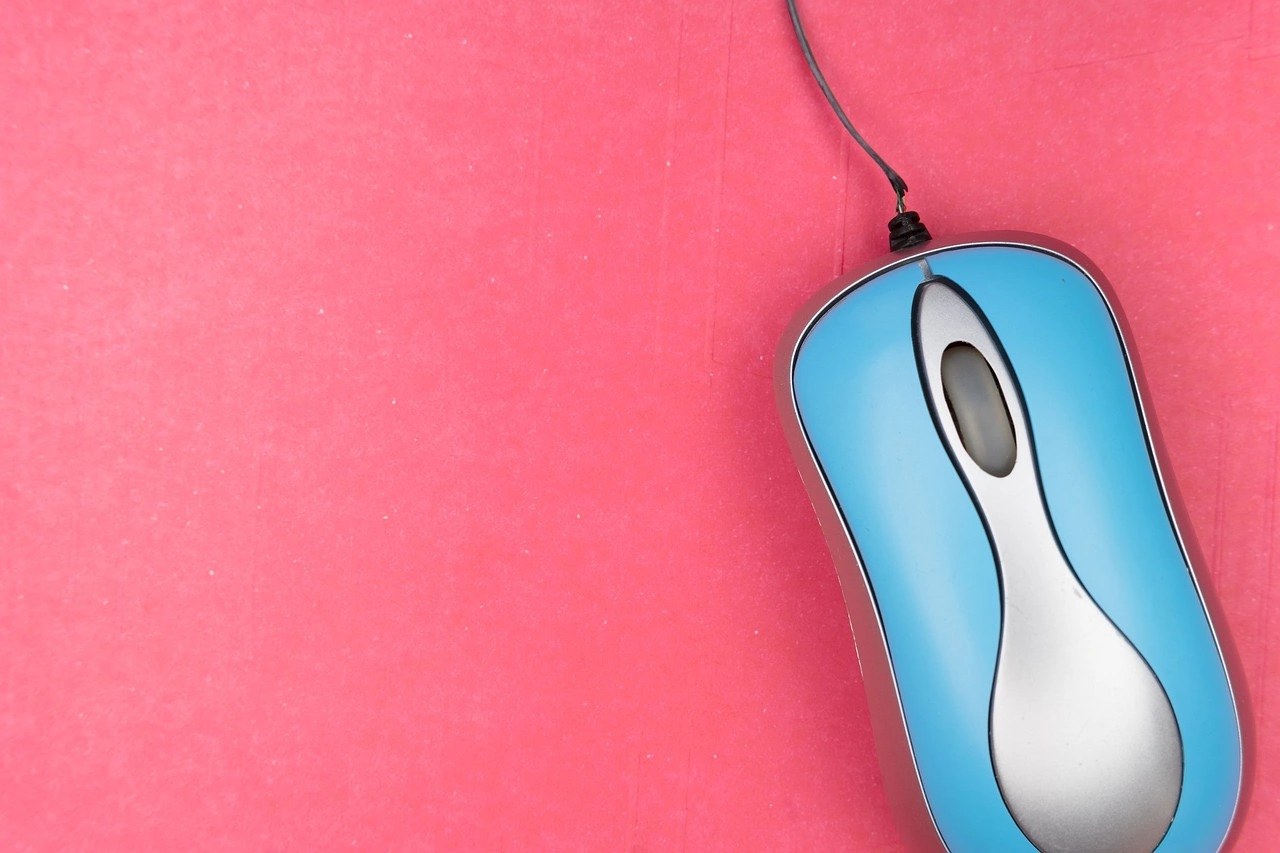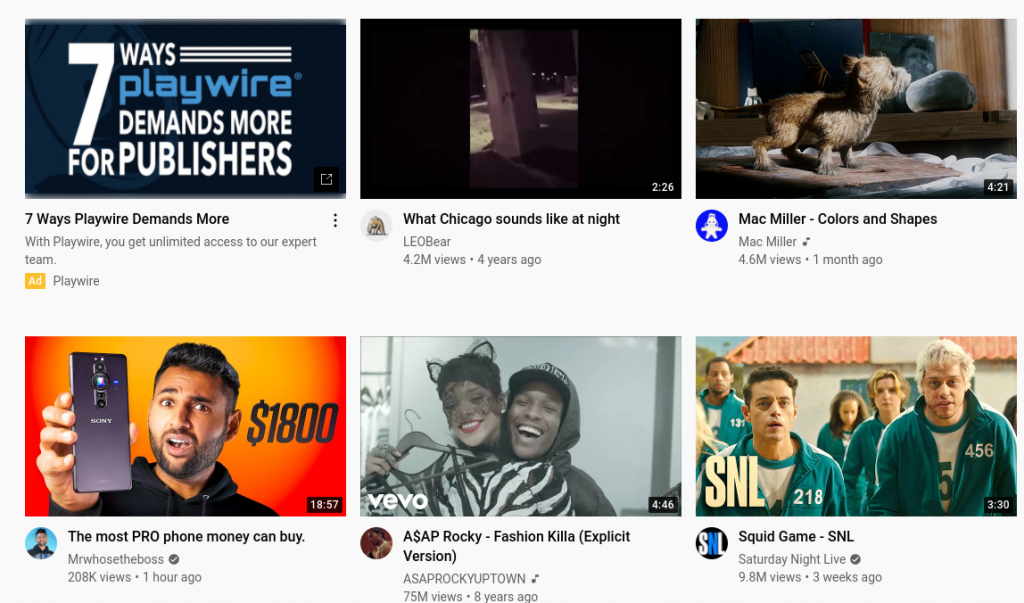 Discovery ads can be targeted around search terms, audiences and specific behaviours (i.e. engagements with similar YouTube videos or channels)
Since this is another TrueView format, you'll only pay when a user clicks on the ad, which is a bonus for cost efficiency. You'll just need to ensure that your targeting is accurate to reach the right prospects.
Bumper ads
Bumper ads are the definition of short and sweet. These 6-second assets appear before video content (pre-roll) and are unskippable.
This means that your message needs to be crystal clear and your brand needs to be immediately recognisable.
Bumper ads often work most effectively as part of a wider video campaign, including longer-form assets in TrueView placements.
Ideally, prospects can be exposed to longer ads to build up some initial brand awareness and familiarity. Bumper ads can then act as nudges towards a specific CTA, or as speedy reminders of a product.
This takes the pressure away from the bumper ad and means you only need to reiterate a core message.
Here's an example of a bumper ad from Very:
The bumper is only running for 6 seconds, but the ad still includes a CTA and clickable link to nudge users in the right direction.
Overlay ads
Overlay ads are text placements that appear at the bottom of YouTube video content.
Since these ads only appear in the bottom 20% of a video, they're not intrusive, which means you're unlikely to frustrate prospects. Always a plus.
Viewers can choose to close overlay ads by hitting the X button, but they can also click and visit the destination URL. Because this format is fairly basic, it's advisable to run messaging that's equally simple.
You're working with limited space, so it's best to run an attention-grabbing image with a very direct CTA. Users need to be clear about where they'll be taken if they click, so make sure that it's obvious.
Advertisers only pay when viewers click on an overlay ad, so it's up to you to nail your targeting and reach receptive users.
Here's an example of an overlay ad in action – the placement appears in the middle of video content, and can be clicked at any time.
Companion banners
Although companion banners aren't an individual format in their own right, it's worth noting that they can appear alongside all video placements (including skippable, non-skippable and bumper ads)
Companion banners are a handy addition to a video ad campaign. They deliver a standalone CTA at the side of the page, which even remains after the main video ad finishes.
That means if a prospect doesn't immediately click (because they want to watch their content first) they can easily revisit your CTA in the companion banner.
Here's another example from Wix:
The companion banner ad sits on the right side of the page above the sidebar, and will continue to display after this skippable ad finishes.
YouTube Display ads
Display ads are served in the YouTube sidebar and include space for an image, text, and CTA.
They appear in a few different shapes and sizes and are often run alongside overlay ads to deliver more presence on-screen.
They're also fairly similar to overlay placements in that you have limited space for communication. As a result, you must combine striking visuals with a clear CTA.
It's also super important to fuel your display campaigns with accurate targeting. Since the format itself isn't overly dynamic or attention-grabbing, you'll need to ensure that it's being delivered to users more likely to engage.
Ad Costs
As you can see, you're spoiled for choice when it comes to YouTube formats. This is a key benefit of YouTube advertising and offers a lot of space for creativity.
But we know what you're thinking.
This all sounds promising, but how much does YouTube advertising cost?
The majority of YouTube advertising works on a CPM model.
That means you're paying a set cost for every 1,000 impressions served.
How is the CPM calculated for YouTube ads?
A few different factors can impact your CPM.
Different types of formats will incur different CPMs. It also depends on the audience you're targeting, and the number of other advertisers bidding against this same audience.
For non-TrueView placements, these costs are fairly cut-and-dry. Whether a user engages with your ad or not is irrelevant. You pay the CPM, your ads are served, and that's that.
However, when it comes to TrueView ads, things are slightly different. When you run TrueView formats, you're only paying when engagement occurs.
For example, with TrueView in-stream skippable ads, you'll only pay when a user clicks or watches more than 30 seconds of your asset. With TrueView video Discovery ads, you'll only pay when a user clicks.
Put simply, you're paying for user engagement and not just exposure!
However, since not all YouTube ads are TrueView buys, you'll need to test a few different formats and combinations to determine what works best.
Ultimately, whatever placement delivers against your objectives (whether that's views, clicks, or conversions) is the placement you need to buy.
3 key benefits of YouTube ads
There's a good reason that YouTube is immensely popular for e-commerce advertisers.
Well actually, there are many good reasons. But here are three seriously compelling arguments for running YouTube ad campaigns.
1. The platform offers enormous scale – and it's built for advertisers
This may seem obvious, but it's a major benefit of the YouTube platform that should never be overlooked.
2 billion users are active on the platform every month, and billions of hours of content are consumed every single day.
That's a massive user base – and your target audience is guaranteed to be in there somewhere.
The platform is also intrinsically linked with paid advertising.
All of the formats are seamlessly integrated into the user experience, and although not every user will appreciate ads, they will be expecting to see them. This ensures that your campaigns are non-intrusive and more likely to drive engagement.
2. You can utilise smart targeting tactics
YouTube offers advertisers a diverse range of targeting options, meaning it's easy to identify and engage with your key audiences.
These targeting tactics include:
Demographics: Target users based on their age, gender, location, and more.
Topics: Target users based on specific types of content and interests.
Customer Match: Use first-party data to identify and target users who've engaged with your business in the past.
Similar Audiences: Build out quality lookalike segments based on your Customer Match data, expanding your reach.
Video remarketing: Target users who have previously engaged with your ads or video content.
Affinity Audiences: Target audiences who have expressed interest in topics or content related to your business/products.
Custom Affinity Audiences: Reach highly-targeted affinity audiences who have shown interest in very specific topics or subjects.
In-Market Audiences: Maximise conversions by targeting users who are actively searching for products/services related to your business.
Life Events: Target users based on life milestones or big events – moving house, having a baby, etc.
Getting your ads on the right videos or YouTube channel can mean getting in front of the perfect target audience.
3. It's easy to measure success
YouTube also offers transparent analytics to advertisers, meaning you can keep an eye on campaign delivery and asset performance.
Within your Google Ads account, you'll find several different metrics to monitor, including:
Views
Watch Time
Clicks
CTR
Unique users
Depending on your business objectives, you may want to dig deeper into performance and track metrics like conversions/revenue – but for a quick snapshot of YouTube performance, Google Ads is your best friend.
Youtube ad specs
It's important to ensure that your ad content is engaging – but it's also important to build your assets to the correct specs!
Skippable and non-skippable in-stream ads need to be uploaded as standard YouTube videos before you promote them. That means they'll follow the same specs as regular YouTube content.
However, all other YouTube formats (including Discovery ads) require different specs, which can be found here.
It's very important to note these individual specs before building your assets, to avoid any issues or ad approval headaches.
How to advertise on YouTube
Excited to get started with your first YouTube advertising campaign? We knew you would be.
Let's run through all of the steps involved with getting your first campaign off the ground.
Firstly, any video ads will need to be uploaded to your channel before they can be promoted. Simply upload the file and make sure that it's public – if you don't want it to appear in your channel, just mark it as unlisted.
Step 1 – Create a campaign
Sign in to your Google Ads account and select New Campaign.
From here you'll be prompted to select your Campaign Goal – pick whatever objective is aligned with your business goals.
You'll then select your Campaign Type. You can select Display here (which will also run across the Google Display Network) but let's assume it's a Video campaign. Once you've selected this option, you'll be presented with some additional choices: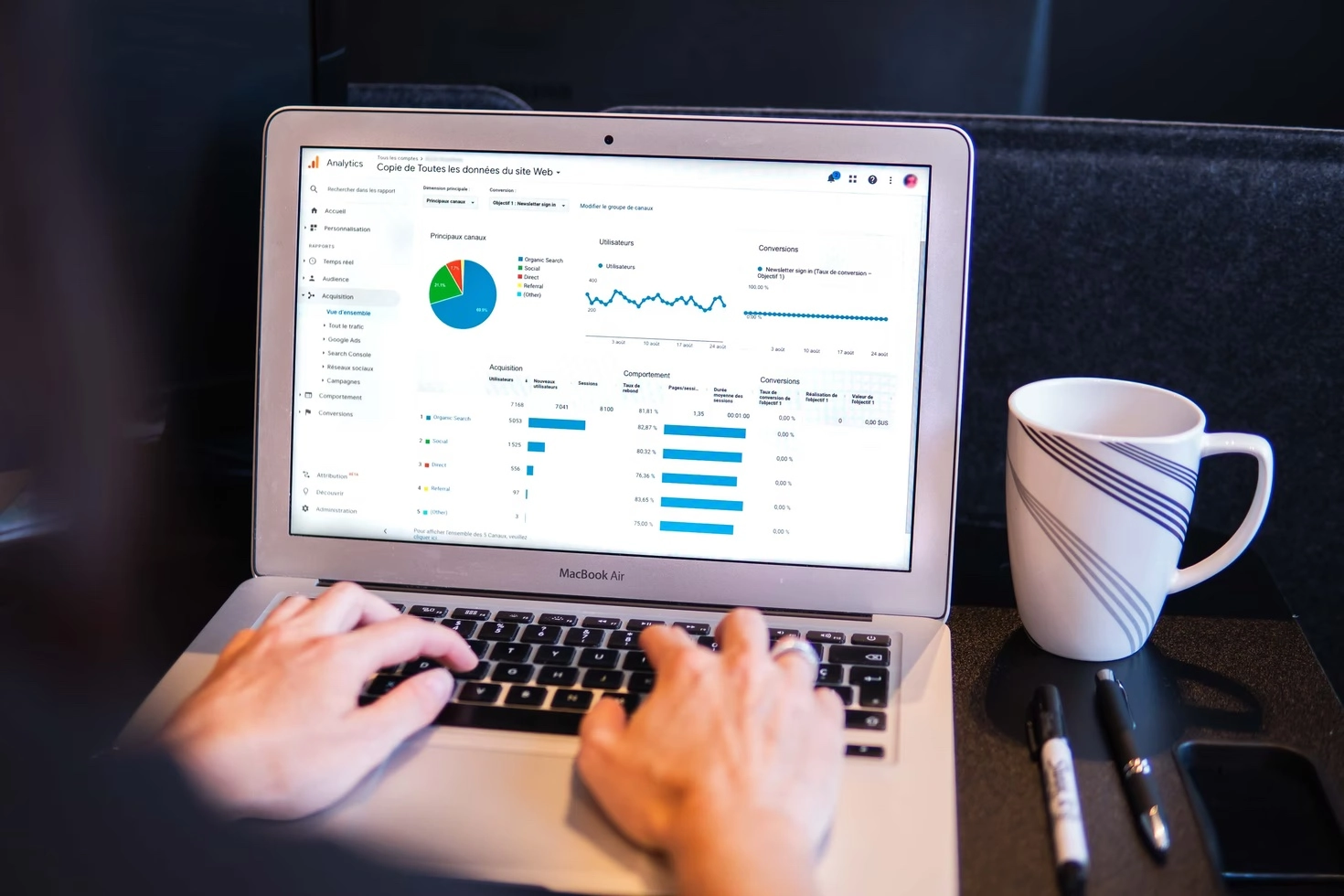 Pick the type of campaign that you're looking to run, and save everything under a campaign name that you can recognise.
Step 2 – Adjust campaign settings
Now it's time to set some campaign parameters.
Careful – this step is important because these settings will influence how your entire campaign runs. So pay attention!
You'll be prompted to select your bid strategy, but often, your campaign type will determine your bidding approach – conversions, clicks, impressions, etc.
From here, confirm your campaign budget and campaign dates. You can select a daily campaign spend, or just enter the total budget for the whole period.
Now it's time to confirm where your ads will appear:
Discovery ads – exclusively running within search results
All of YouTube – across all YouTube pages, including homepage, video content, etc
YouTube Display Network – across Google's network of non-YouTube affiliated sites
Select your target geographic region and language, and then tweak your brand safety settings.
Tighter brand safety controls will prevent you from appearing next to controversial content or language, but tighter controls often equal higher costs.
Step 3 – Confirm your target audience
Lock in your target audience based on Demographic, Interest or Remarketing tactics.
If you have any existing insights or research on your audience, this is the time to use it.
Factor in as much knowledge as possible to refine your YouTube targeting and increase the likelihood of conversions.
If you're lacking granular insights, don't panic – you can always start with a broader approach and narrow your tactics down, but just be aware that this may take time (and money).
Step 4 – Set your campaign live
Now you can simply add a link to your uploaded ad, and hit Create Campaign to set things live.
Congratulations on getting your YouTube campaign up and running! That wasn't so hard, was it?
6 Youtube ad best practices to bear in mind
Once you've mastered the technical parts of setting up a video campaign, it's time to focus on some YouTube best practices.
Here are some top tips to ensure that your ad spend works as hard as possible.
1. Quality is key
Even though your targeting tactics might be top-notch, if your creative assets are weak, you're unlikely to see the desired results.
Don't hesitate to invest in professional production if you're lacking quality ads.
It may cost in the short term, but when you're investing money into YouTube, you need to see positive results for your business.
Whether it's a simple animation or a show-stopping brand film, just make sure that your assets are looking good and performing well.
2. Show your brand early
This is one of the most important elements of a successful YouTube campaign, so grab a pen and take note!
Keep your brand front and centre in any video asset that you run. Show your brand logo early, and make sure that it's highly visible.
A user might love the look of your ad. They might think that your products look irresistible.
But if they can't recall your brand name, they'll struggle to find you later on!
This tip is particularly important for skippable and bumper ads, where you may be working with limited time. Establish your branding early and make sure that prospects are exposed to your name or logo.
3. Focus on your core message
Try to stay single-minded with each of your video assets. If you'd like to run multiple ads with different messages or products, then go for it – but don't try to pack a single asset with too much info.
Most YouTube formats offer good visibility, but time is of the essence.
Bumper ads, overlays, skippable videos – these placements can deliver exceptional results, but they require a clear and concise message. Focus on your core messaging, nail a compelling CTA, and keep it simple.
4. Rotate creative assets
If you're planning to run YouTube campaigns in the long term, it's important to watch out for creative fatigue.
Even if you're running a creative asset that Spielberg would be proud of, it will eventually lose impact.
Consumers will get used to it, and they'll inevitably stop paying attention. In the world of digital advertising, this simply won't do.
Running several assets in rotation is a good way to prevent fatigue, but at the very least, you should stay ready to produce a fresh ad for new campaigns.
Keep an eye on performance to ensure that you can switch assets as soon as performance starts to decline.
5. Combine your formats
The beauty of YouTube advertising is the wide range of formats available, each with their own strengths and weaknesses.
Take advantage of this by combining different formats in wider campaigns. Many brands will lead with a 'hero' asset (i.e. in-stream video) that introduces the campaign message and builds brand awareness.
Once this hero asset has delivered a target number of clicks or impressions, you can follow up and reach these same audiences with overlays, bumpers and display ads to drive the message home.
6. Monitor performance closely
To understand how YouTube is performing in your wider marketing mix, you need to set out clear objectives before the campaign goes live.
Decide on the ideal outcomes for your campaign. Do you want prospects to watch a certain % of your ads to boost brand awareness? Or are you looking to increase clicks to a landing page?
Once you've got your objectives sorted, keep an eye on your analytics. From here you can identify the most receptive audiences and most effective assets, providing you with valuable insights to fuel future campaigns.
Useful tools & software to maximise your ad performance
Did you think our YouTube guidance was going to end there?
Think again!
Here are some handy tools that can help to enhance your YouTube campaigns and maximise your results.
YouTube Brand Lift – Google offers free Brand Lift studies to advertisers meeting certain budget thresholds. These studies can help you understand how your campaigns influence metrics like Brand Awareness, Consideration, and Intent To Purchase. Neat.
Vyond – struggling to create quality assets for your campaigns? Vyond can help you to produce effective animations with a simple drag-and-drop. These animations are great for explainer or 'how to' YouTube videos, and the platform is super accessible for new advertisers.
VidIQ – with ViDIQ you can review ad performance, conduct in-depth competitor analysis, and identify the most effective keywords for your campaigns. Plus, it comes with a basic free plan, so you can dip your toes in the water without paying a penny.
Must-have resources for creating and running YouTube ads
Still hungry for more info on YouTube ads? Here are some helpful Google resources to sink your teeth into.
Google Ad Specs – contains technical specs for all of the YouTube ad formats. This is worthy of a bookmark.
Video Campaign Creation Guide – explains everything involved with creating a new video campaign, including best practices and some additional Google resources.
Google Ad Sequences – some insightful Google research on the power of ad sequences. Helpful for ambitious advertisers looking to experiment with more engaging storytelling!
Phew. You made it. Pat yourself on the back.
Mastering the art of YouTube advertising isn't easy, but it just requires persistence and experimentation. Don't be afraid to try out new formats, assets, or tactics – it's all about learning as you go.
Don't worry, you can always refer back to this guide when you need to. Now – get out there and start your journey to YouTube success!