Snapchat advertising can be a game-changer for your business, allowing you to reach new audiences, generate sky-high levels of engagement, and drive valuable conversions.
But if you want to unlock the full power of Snapchat marketing, you'll need to be equipped with the right strategies. Strategies that will help you to leverage smart data sources, refine your audience targeting, and dramatically increase your ROI.
Now, that sounds great in theory – but pulling together tried & tested Snapchat ads strategies is pretty time-consuming. And time, as they say, is money.
That's why we've taken the liberty of assembling these high-ROI Snapchat strategies for you. In fact, we've outlined 21 of them in this guide – so all you need to do is read on, absorb the marketing knowledge, and utilise these tactics to crush your goals.
Why use Snapchat ads?
Snapchat is a fantastic advertising tool that can help you rapidly accelerate brand growth and convert high-value customers at scale.
But why is Snapchat so effective for marketing purposes?
For one thing, the platform offers significant scale that allows marketers to boost brand awareness and strengthen their presence in the world of social media.
The app currently attracts around 750 million monthly users and is particularly popular with younger demographics. Around 39% of Snapchat's advertising audience is between the ages of 18 and 24, which is fantastic news for brands looking to engage youth audiences.
Snapchat also provides advertisers with a wide range of unique and creative ad formats. While standard video placements can effectively drive mass reach on the app, more bespoke formats (i.e. AR Lenses, Filters) can generate jaw-dropping levels of engagement.
Why is a good marketing strategy so important on Snapchat?
The word 'strategy' is thrown around a lot when it comes to social media marketing, and it's easy to lose sight of what the term actually means.
However, the value of a solid, data-driven strategy should never be overlooked when it comes to advertising on Snapchat.
Your Snapchat ads strategy acts as a guiding light for your ad campaigns, underpinning everything from creative production to audience targeting and campaign optimisations. The most successful Snapchat advertisers are those who can establish crystal clear marketing objectives, and build data-fuelled strategies that are designed to achieve them. 
It's all too easy to get lost in a sea of different audience segments, ad formats, and marketing tools, but a solid Snapchat ads strategy will keep you on the right track and laser-focused on your business goals.
The different types of Snapchat ads
One of the biggest advantages of Snapchat as a marketing platform is the versatile range of ad placements that are available.
Below is a summary of the different Snapchat ad types you can leverage:
Single Image/Video ads
Single Image and Video ads are standard Snapchat placements that allow marketers to achieve a range of objectives. These formats are fairly self-explanatory, enabling brands to use photos, GIFs, and videos between 3 and 180 seconds as creative assets.
These placements are visually similar to organic Snapchat posts, which can help you to drive high levels of engagement and deliver messaging that feels authentic and native.
(Source: snapchat.com)
Story ads
Snapchat Story ads are fantastic for generating engagement, as they house several creative assets within a single placement. Between 1-20 image or video ads can be utilised within the Story format, with users tapping through each panel to explore the content.
Story ads can be leveraged in many different ways, from showcasing multiple products to delivering in-depth brand storytelling.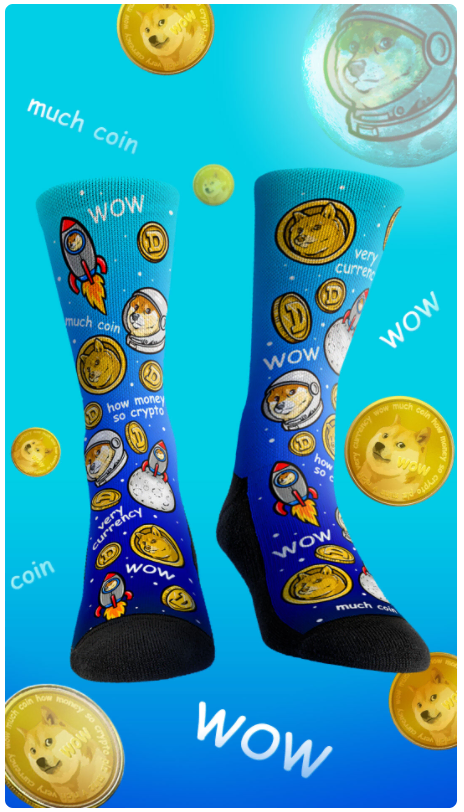 (Source: Snapchat.com)
Commercial ads
Commercial ads are snappy, unskippable Snapchat video placements that are great for boosting video views and driving brand awareness.
They're served in and around Snapchat Stories content and can be launched as Standard Commercial ads (3-6 seconds long + fully unskippable) or Extended Commercial ads (7-180 seconds long + unskippable for the first 6 seconds.)
These ads aren't designed to deliver long-form messaging, but can be a smart way to reiterate a basic product benefit or support a broader Snapchat video campaign.
(Source: snapchat.com)
Collection ads
Collection ads display a large 'hero' image/video asset that's accompanied by 4 smaller assets at the bottom of the placement. This ad type is designed to drive clicks and conversions for multiple products, making it a valuable tool for ecommerce brands.
If you want to utilise Snapchat Collection ads or Dynamic ads, you'll need to upload your product catalog to the Snapchat Ads Manager, which will enable you to populate your campaigns with real product images and website links.
(Source: snapchat.com)
AR Lens ads
Augmented Reality Lens ads are one of the most creative placements available on Snapchat, allowing marketers to build and promote their own bespoke AR filters. The right creative execution can be hugely impactful here, as users can engage directly with the AR Lens and share it with their contacts, effectively boosting organic reach.
There are two main types of Snapchat AR Lens ads:
Face AR Lens – enables audiences to open their front-facing camera and apply AR features directly to their faces.
World AR Lens – enables audiences to open the rear-facing camera and apply AR features directly to the image frame.
(Source: snapchat.com)
21 expert Snapchat Ads strategies you need to try
Now that we've covered the basics of Snapchat marketing, it's time to bring out the main course.
Let's run through 21 proven Snapchat advertising strategies that will help you to scale up your campaigns, skyrocket your ROI, and smash your marketing objectives.
1. Set up accurate, data-driven tracking
Knowledge is power, and the more you know about the performance of your Snapchat ads, the better-equipped you'll be to make smart, effective optimisations.
This is where the Snap Pixel is key. By implementing the Snap Pixel on your website before you launch a Snapchat ads campaign, you'll be able to accurately track conversion events such as subscriptions, leads, and product sales. 
With this kind of advanced tracking in place, you'll find it much easier to calculate, monitor, and most importantly, improve your Snapchat ROI over time.
2. Drive scale with broader targeting
Although it can be easy to obsess over building granular audiences on Snapchat, it's important to recognise the value of broader targeting tactics.
By casting a wider net with minimal targeting restrictions, you'll be able to maximise the reach of your Snap ads and leverage Delivery Insights to understand which user segments are responding positively to your campaigns.
Rather than trying to guess which specific audiences will increase your conversion rates, you can utilise broad targeting to build reach, identify engaged users, and create effective retargeting groups.
3. Leverage audience insights to fuel performance
Understanding the interests, behaviours, and purchase intent of your Snapchat audience is crucial to building more effective campaigns.
You can leverage Audience Insights on Snapchat to learn more about the demographics, interests, locations, and device preferences of your target audience. By constantly digging into these insights and adjusting your tactics, you'll be able to refine your audience targeting to reach more profitable users.
4. Create a seamless customer journey
While it's vitally important to think about your marketing strategies within the Snapchat platform, it's also crucial to consider the bigger picture – and by that, we mean the end-to-end customer journey.
Think carefully about how prospects will engage with your Snapchat campaigns.
Is your call to action relevant to your landing page? Will customers find it easy to navigate between different product pages? Are you providing enough information about your products and services?
The more convenient and frictionless the customer journey is, the more likely users are to explore your website and commit to a purchase.
5. Use 'Advanced Create' to take full control of your ads
The 'Advanced Create' feature on Snapchat provides you with more autonomy over your ad objectives/bids, the ability to run multiple ad sets within a single campaign, and access to all of the different Snapchat ad types.
This essentially allows you more manual control when setting up your Snapchat campaigns, from leveraging the Snap Pixel to building Custom Audiences.
While the speed and convenience of 'Instant Create' might appeal to newer advertisers, if you're an experienced marketer, Advanced Create will give you the control you need to optimise your campaigns.
6. Be strategic with your ad format selection
Selecting the right ad formats to achieve your business goals will be a critical part of your Snapchat strategy.
It's important to consider the full marketing funnel when you're selecting your ad formats, as well as your target audience and creative messaging. For example, while Single Image and Video ads can help you to drive mass brand awareness, Collection ads can be hugely effective at generating cost-efficient conversions.
If you can choose Snapchat ad formats that align closely with your objectives, and tailor your creative assets to each placement, you'll be on track to deliver exceptional results.
7. Launch product-led Shopping Lenses
Snapchat is well-known for its eye-catching AR Lenses – but augmented reality isn't just a novelty. By showcasing your product range with creative AR executions, you can instantly engage your target audience and provide them with compelling reasons to buy.
For instance, you might allow users to view physical products through an AR Lens, or promote a seasonal sale with a creative filter. AR naturally feels more engaging and interactive for shoppers and can help you to deliver memorable Snapchat campaigns.
Augmented reality can be a powerful marketing tool when it's fuelled by the right creative concept, so don't be afraid to embrace AR Lenses on Snapchat!
8. Use Snapchat audio to your advantage
64% of Snapchat ads are viewed with sound enabled, so if you want to make the most of your audience interactions, be sure to take full advantage of audio.
You can employ audio on Snapchat in several different ways, such as:
Including a voiceover to emphasise product benefits
Leveraging a popular song to drive engagement/organic reach
Using Snapchat trending sounds to capture attention in a cluttered feed
Audio can help to elevate your creative messaging and differentiate your Snapchat marketing campaigns, so use it wisely.
9. Utilise advanced Snapchat targeting tactics
Snapchat offers a wealth of valuable audience data that can be used to refine and optimise your targeting strategies.
Some of the more advanced targeting tactics are available in the form of Custom Audiences – data-fuelled segments which enable you to reach red-hot prospects and significantly improve your conversion rates.
There are several different types of Snapchat Custom Audience, including:
Customer List Audiences – segments built directly from your customer emails
Lookalike Audiences – Snapchat users that share common traits with your existing customers/hot prospects
Pixel Custom Audiences – users that have previously engaged with your ad campaigns or visited your website
Third Party Audiences – segments created using third party data around buying patterns and browsing behaviours
Custom Audiences can deliver mind-blowing levels of efficiency for marketers, so be sure to incorporate these tactics into your wider Snapchat strategy. For more information on Custom Audiences, just click here.
10. Write high-impact Snapchat ad copy
While it's true that ad visuals are incredibly important on Snapchat, be sure not to overlook the importance of effective copywriting.
If images and videos capture the attention of potential customers in-feed, then ad copy provides the nudge Snapchat users need to click and convert.
To craft high-impact ad copy on Snapchat, keep things short and sweet. Avoid imposing blocks of text, and utilise snappy sentences that quickly highlight your main selling points. Always wrap things up with a clear and compelling CTA that drives action and reminds users how they can benefit from clicking.
Combining high-quality ad visuals with direct, persuasive copywriting is a recipe for success.
11. Deliver positive outcomes with goal based bidding
A smart, cost-efficient bidding strategy is key for success on the Snapchat platform.
To help you maximise your desired outcomes, leverage goal-based bidding throughout your campaigns. With goal based bidding, you can optimise towards a specific action (e.g. website visits, purchases, app installs) and utilise automated bidding tactics to lower acquisition costs.
12. Set up an agile creative testing strategy
Testing multiple creative assets and product messages is a surefire way to improve the performance of your Snapchat ads – and fortunately, the Snapchat Campaign Lab is built for exactly that purpose.
With this self-serve tool, you can test out different hypotheses, launch multiple creative variations, compare performance between ad placements, and gather insightful data to fuel optimisations.
Through consistent split-testing on Snapchat, you'll be able to refine your creative strategy and optimise your campaigns to steadily increase ROI.
13. Harness the power of User Generated Content
User Generated Content can be a ridiculously effective asset for social media advertisers, helping you to strengthen brand credibility, boost engagement, and drive sales.
UGC feels inherently more native and trustworthy, and can provide you with an endless amount of fresh content for your Snapchat campaigns.
Everything from online user reviews to video testimonials and 'how to' instructionals can be incorporated into your Snapchat strategy to boost performance.
The key is to establish ways to consistently harvest UGC from your target audience – this could be searching for relevant hashtags, scrolling through your social profiles, or incentivising video submissions from your customer base.
14. Make the most of the Snapchat Ads Manager
The Snapchat Ads Manager is your all-in-one solution for campaign management, performance analytics, and ad optimisations.
Through the Ads Manager dashboard, you'll be able to review a wide range of metrics (e.g. impressions, views, clicks) that allow you to build a clearer picture of marketing performance. If you've installed the Snap Pixel on your website, you'll also be able to monitor conversions and lower-funnel actions, which is critical for driving efficiency.
You can also utilise the Ads Manager to launch powerful retargeting campaigns, reaching active users that have engaged with your ads, visited your website, or purchased your products.
15. Tailor your creative approach to the Snapchat platform
The Snapchat advertising landscape is fiercely competitive, and if you want to capture the attention of your target audience, generic creative assets won't cut it.
To succeed on Snapchat, you'll need a creative strategy that's built specifically around audience behaviours, content trends, and platform insights.
Below are a few best practices that will help you create ads that resonate with Snapchat users:
Craft eye-catching, full screen visuals that stand out in the Discover section
Utilise UGC and native content that doesn't feel too corporate
Launch short and snappy videos – ideally around 5-6 seconds long
Focus on ad copy that's benefit-led and action-oriented
If you can tailor your creative assets to the Snapchat platform, rather than just copy/pasting existing content, you'll be in a strong position to outshine the competition and generate clicks.
16. Use Snapchat polls to maximise engagement
Snapchat polls can be a great way to drum up engagement across your campaigns and encourage more interaction from your target audience.
Although Snapchat polls are slightly more limited than Instagram polls (as only emoji-based replies are permitted) they can still help you to deliver more engaging content. For instance, you can use Snapchat polls to gather audience insights, build excitement around product launches, and even collect feedback on your content strategy.
Nurturing a more engaged Snapchat following is crucial for driving long-term clicks and conversions, and polls can be a smart way to achieve this.
17. Deliver punchy product messages with Commercial ads
Snapchat Commercial ads are the perfect vehicle for snappy, attention-grabbing product messages. These 6 second placements are non skippable, providing you with a valuable window to drive engagement and generate conversions.
You can leverage Commercial ads in a couple of different ways.
For instance, you might use Commercial ads to deliver a single-minded product message that's designed to conjure up interest around your brand. You could also launch them alongside a wider Snapchat video campaign, using them to reiterate key messages and boost your total reach & frequency.
18. Implement A/B tests across Snapchat ad campaigns
While we've already touched on the importance of Snapchat creative testing, you should aim to build a test & learn strategy that can be applied to every area of your campaigns.
There's a wide range of variables that you can test using the Snapchat Campaign Lab, such as:
Ad creative
Headline
Target audience
Ad placements/formats
Campaign objective
Bidding strategies
And it gets better – with Snapchat's automated split testing feature, you can easily set up and launch regular A/B tests to gather performance insights. The Snapchat algorithm will even provide you with a 'confidence level' percentage score that tells you how definitive your test results are.
All you need to do is establish your variables, assign sufficient ad set budgets, launch the tests, and put the results to good use. Over time, you'll be able to use A/B testing to dramatically improve the ROI of your Snapchat marketing.
19. Get creative with AR Lenses
AR Lenses can take your Snapchat marketing campaigns to the next level, helping you to deliver more immersive messaging, skyrocket ad engagement, and stand out from your competitors.
(Oh, and if you think that creating AR Lens ads sounds complex, think again. With the Snapchat Lens Web Builder, you can produce AR experiences quickly and easily.)
If you want to increase the impact of your Snap ads, be sure to leverage augmented reality to establish yourself as a creative brand and generate interest in your products.
20. Repurpose and optimise successful Snapchat content
While it's important to keep your Snapchat content fresh, that doesn't mean you need to reinvent the wheel every time you launch a new campaign.
Instead, think about repurposing and optimising assets that have previously performed well on the platform.
For example, if a video ad has delivered strong results, you might want to experiment with a new audio track, text overlay, or headline to see if you can improve performance. As long as creative assets are still driving clicks and conversions, there's no need to drop them for the sake of new content. Instead, aim to update and optimise them to maximise longevity.
21. Optimise your Snapchat content for mobile users
Snapchat is undoubtedly a mobile-first platform, and your marketing strategy needs to reflect this.
If you want to deliver optimal results with your Snapchat ad campaigns, then make sure that all of your creative assets are designed with mobile consumption in mind.
That means paying close attention to the Snapchat ad specifications, thinking carefully about the mobile viewing experience, and taking the time to optimise your content. Although tweaking your assets can feel like a bit of a chore, it will pay off massively in the long run when you're able to fully engage a colossal mobile audience!
Useful resources for Snapchat advertising
Feeling ready to put these high-ROI tactics to use in your next Snapchat campaign?
Before you rush off, take a quick look at these handy Snapchat advertising resources. They may prove useful when you're pulling together your marketing strategy!
Snapchat creative best practices
Try to implement as many of these tactics as possible during your next Snapchat ad campaign, and don't be afraid to experiment with new approaches.
Although it might take some time to master every strategy in this guide, if you stick to best practices, your ROI will be going through the roof before you know it. Good luck!