YouTube advertising is extremely popular among e-commerce businesses – and with good reason.
These ad formats can deliver enormous reach, high levels of engagement and incredibly efficient conversions. It's a winning formula.
So how do you make YouTube ads even more effective?
Easy. You make them shoppable.
YouTube Shoppable ads (also known as Video Action campaigns) are a dream come true for e-commerce brands because they're designed to secure clicks and conversions.
Let's run through the basics of YouTube Shoppable ads, and explain how you can utilise them in your next campaign. Read on!
What are YouTube Shoppable ads?
In the words of Google, YouTube Shoppable ads 'close the gap between discovery and purchase'.
This ad format allows marketers to build on standard YouTube video assets and includes new features that lead to more clicks and more conversions.
With a couple of clicks, users can explore your product selection on the same screen as they view your video ad. Below is an example of a Video Action placement, showing how shoppable products are displayed alongside video content.
While previously you might have used YouTube video primarily to drive brand awareness, you can now utilise Shoppable ads to directly increase sales.
That's because this format is built to showcase your product imagery and facilitate easy purchases.
With a Video Action campaign, your target audience isn't just passively watching your advertising. They can actively engage with your ads, explore your products, and convert.
How do YouTube Shoppable ads work?
You can integrate YouTube Shoppable ads within both skippable in-stream and in-feed video ad campaigns. They're also available to use across the Google Display Network.
Shoppable ads include a few of the usual elements (e.g. headlines and CTA) but the secret weapon for advertisers is the 'Creative Options' feature.
These options allow you to add unique features to video ads that bring new functionality to your campaigns, including:
The ability to incorporate product feeds into YouTube video ads is extremely powerful for e-commerce advertisers and adds a whole new dimension to these campaigns.
If a user clicks on the CTA, they no longer need to be directed to an external website to explore your products. They can browse your inventory within the YouTube platform and click to convert, creating a seamless shopping experience.
Why should I use YouTube Shoppable ads?
Shoppable YouTube ads are more than just an innovative video format.
Shoppable ads can transform your YouTube campaigns, making them more versatile and able to deliver against a wider range of objectives.
Below are three key reasons why you should be using YouTube Shoppable ads.
1. They're action-oriented
YouTube Shoppable ads make your video advertising more dynamic.
Not only can you continue to drive brand awareness and consideration among your target audience, but you can also encourage direct action within the same format.
Creating a simple and smooth customer journey is crucial to increasing conversions, and it doesn't get much easier than this.
Within a couple of clicks, users can watch your video asset, open your Google Merchant Center feed, and choose an item to purchase.
Plus, if you're set up with YouTube conversion tracking, you can optimise your Shoppable ads to deliver more efficient conversions like any other format.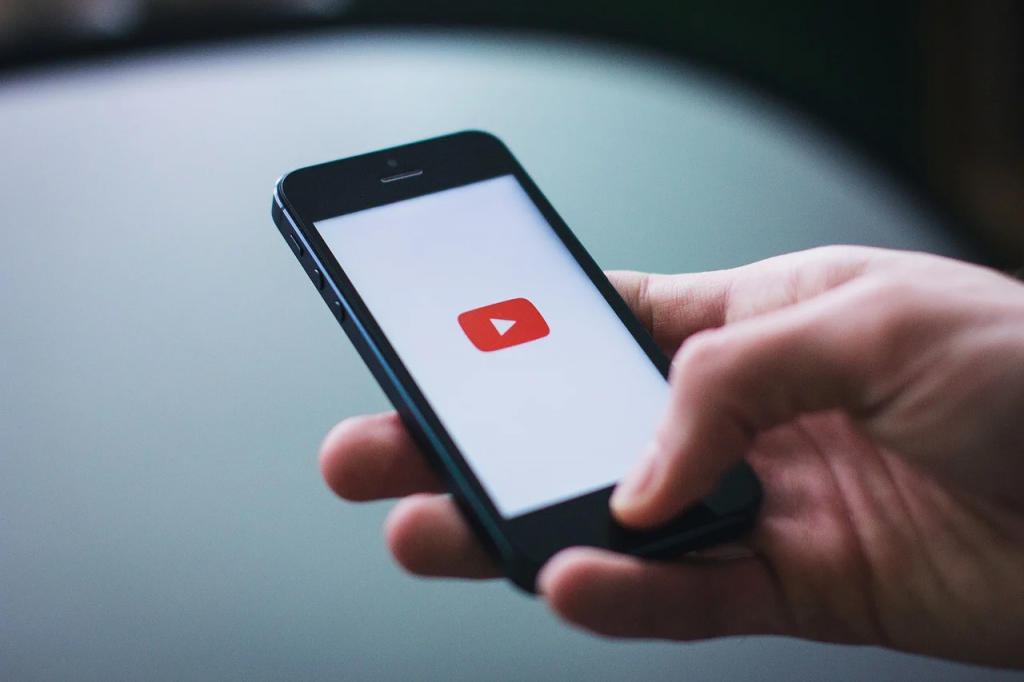 2. They're proven to deliver results
YouTube Shoppable ads and Video Action campaigns have also driven impressive results for online brands – and they can do the same for your business.
63% of YouTube viewers say that they've purchased from a brand after seeing advertising on the platform, meaning your Shoppable ads are reaching a highly receptive audience.
But it gets better.
Brands using Video Action ads to incorporate product feeds into their campaigns achieve 60% more conversions – at a lower cost.
Product feeds are a simple but highly impactful addition to your video advertising. They can make a big difference to your conversion volumes and revenue.
3. They can help you to increase reach
You can easily run YouTube Shoppable ads across mobile, desktop, and TV placements.
This is excellent for increasing the scale and reach of your video activity, and all of this inventory can be managed through a single campaign, so it's easy to optimise.
The ability to reach and convert target audiences at scale is a massive boost to your campaign effectiveness. Shoppable placements take all the benefits of YouTube video (large reach, advanced targeting, etc) with an added focus on delivering sales.
What about TrueView for Action campaigns?
If you're already experienced with running YouTube 'TrueView for Action' or 'TrueView for Shopping' campaigns, you might be slightly confused.
TrueView placements also pull in product feeds to enhance video ads and drive direct sales.
That sounds suspiciously like Video Action ads, right?
So what's the difference?
Well, not a lot. In fact, these formats are all merging together.
Google is currently aiming to transition all TrueView for Action and Shopping ads over to Video Action campaigns in early 2022.
Several of these shoppable formats previously existed simultaneously, but as they all serve a similar purpose, they're being housed under a single placement – Video Action.
What does that mean for advertisers? Well, it's a positive move for a few reasons:
You can utilise more formats – Video Action ads run in both skippable in-stream and in-feed placements, while TrueView only runs as skippable in-stream.
You can increase reach – brands will be able to launch shoppable ads in more positions, as Video Action ads can run in additional placements on/off YouTube.
You have more creative space – Video Action ads also allow for a longer headline and description in the YouTube Home Feed, so there's more space for product info.
If you're currently running any TrueView for Action activity, it's worth wrapping your head around Video Action placements so that everything runs smoothly when the transition occurs.
How do I create YouTube Shoppable ads?
Keen to create your own high-impact, high-converting YouTube Shoppable ads?
Just follow the steps below to get started:
1. Sign in to your Google ads account and click 'Video Campaigns'.
2. Click on the '+' button and hit 'New Campaign'. Choose the Sales, Leads or Website Traffic goal and select the 'Video' campaign type. The 'Drive Conversions' campaign subtype will automatically be selected.
3. Hit 'Continue' and enter a name for your campaign. Choose your desired bidding strategy, and then set your campaign budget and dates.
5. Choose the languages and locations that you'd like your campaign to run in, and then double-check the content exclusion settings to refine where your ads will appear.
6. To add the all-important Merchant Center product feed to your shoppable ads, click and expand the 'Product Feed' box and tick it.
7. Enter a name for your ad group, and then select your target audience.
8. Use the editor to create your asset. Be sure to keep your ad copy punchy and focused on key product points. Plus, make sure that you're entering the correct website URLs.
9. Enter a name for your ad, and then hit 'Create Campaign'.
Check out this guide for more details on the process of starting a Video Action campaign.
Pointers for successful YouTube Shoppable ads
Now that you're fully prepared to set up a Shoppable campaign, let's run through some best practices to help your ads shine.
A/B test creative assets
Testing and learning are vital to running effective YouTube campaigns.
Regularly try out different creative variations to understand which Video Action ads drive the highest number of conversions.
You can experiment with new video assets, headlines and descriptions to figure out what works for your target audience.
Run different shoppable ads, carefully monitor results, and continue to improve performance. Simple.
Start with a healthy budget
You don't need to break the bank to run highly successful YouTube campaigns.
However, you must invest enough budget to ensure that the platform can optimise efficiently and gather useful campaign learnings.
Google recommends that advertisers working towards a specific CPA set a budget at least 15x larger than the target cost. The platform can effectively optimise towards conversions within 7-8 days with a budget of this size. A smaller budget will take longer to optimise.
Set up conversion tracking
This sounds obvious, but it's extremely important for an efficient shoppable campaign.
(Seriously. It's super important.)
Make sure that you've set up accurate conversion tracking before launching any Video Action activity, and be sure to check that everything is working correctly.
Without proper tracking, you'll struggle to identify the best-performing assets and audiences, which makes optimisation extremely tricky.
For more advice on running profitable YouTube campaigns, take a look at this page.
YouTube Shoppable ads are a powerful tool to keep in your Google arsenal.
Not only can these placements enhance your current video assets, but they can also drive some seriously cost-efficient conversions for your business. And that means more revenue.
So get out there and start running some unstoppable shoppable campaigns!