So – your e-commerce store is ready for action.
Your inventory is stocked with products, you've ironed out the logistics and your website is looking slick.
Sounds like it's time to drive some high-quality traffic to your store.
But what's the best approach to steadily increasing your traffic numbers? How can you drive more of the most valuable customers to your landing page?
Good questions. Fortunately, we've got the answers.
11 of them, in fact.
We've pulled together 11 golden techniques for ecommerce traffic generation that will send your site landings through the roof and fuel your conversions.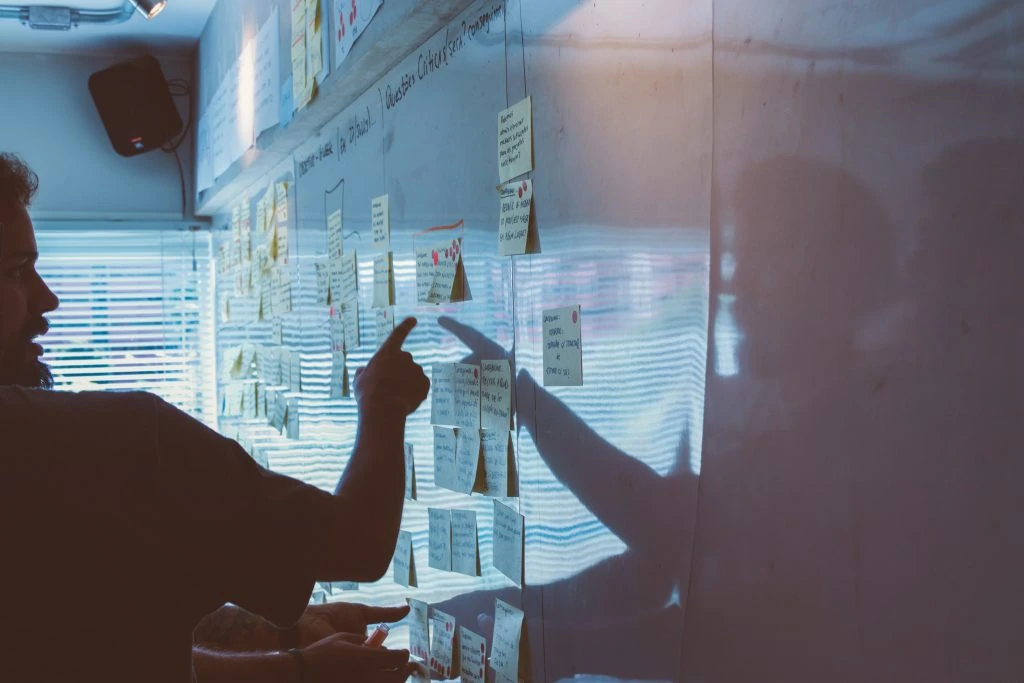 1. Cherry-pick your channels
Picking the right marketing channels is crucial to maximising site traffic.
You'll also need to balance multiple channels and platforms to extend your audience reach and target a diverse range of prospects.
So what are some of the best channels for driving traffic?
Below is a list of channels proven to effectively drive ecommerce traffic volumes. Although there are more available, if you can start to balance these core channels in your marketing strategy, you're off to a good start!
Organic (i.e. SEO)
Email
Content Marketing (blogs, videos, etc)
Paid Search
Paid Social
Affiliates
2. Nail your media buying
To maximise your site traffic, your media buying tactics will also need to be on point.
It's vital to target the best performing audiences for your brand (i.e. those most likely to click and convert) and prioritise buying tactics that deliver the highest efficiencies.
Start by identifying your key audiences, and figure out the core channels that you'll use to reach them. Refining your media buying takes time, so there will always be some trial and error involved – slowly test different tactics until you start to build meaningful learnings.
You'll need to keep a close eye on your budgets and pacing too. If certain channels are driving up CPMs or failing to deliver clicks, react quickly and shift budget to more efficient partners. Optimisation is key!
3. Get your creative up to scratch
To crush your traffic goals, you'll need creative assets that sparkle.
Make sure that your assets deliver a compelling message, with eye-catching visuals and a crystal clear CTA. Don't hesitate to invest in good quality design for your ads. It makes a huge difference to performance.
Focus on core metrics (i.e. CTRs, ROAS, CPAs, Conversion Rates) to determine the best-performing assets in the early stages of a campaign.
Closely monitor performance and you'll quickly identify the most effective creative messages. From here, it's all about tweaking and rotating assets to maintain consistent traffic.
4. Lean on social proof
A certain degree of trust is needed before a user will browse your site.
After all, we're bombarded by brand communications and paid advertising every day, so you must demonstrate why your store is worth visiting.
UGC is an exceptionally effective way to build this trust and improve your reputation.
Social proof is a powerful motivator, so take advantage wherever possible. Include customer reviews in your ads, show off testimonials on social media, and drop organic user content into your emails.
This all helps prospects to recognise your credibility, which means they're more likely to visit your store.
5. Work on your SEO
An enormous amount of traffic is driven from organic search, so refining your SEO strategy is fundamental to success.
To claim your place on the first page of search results, focus on using relevant product keywords and packing your site with quality content.
Tools like the Google Keyword Planner can help you to identify the right keywords to fuel your SEO, which will inevitably increase your traffic over time. When prospects are searching for products or services that you can deliver, you need to ensure that your brand is visible.
6. Optimise for mobile
Many e-commerce brands make the mistake of focusing too strongly on the desktop user experience. With so many site landings arriving via mobile devices, this is a pretty major error.
Luckily, you won't be making it!
Be sure to optimise your store for mobile users to prevent clunky user experiences and declining traffic. If mobile shoppers find your store easy to navigate, they're more likely to stick around and return in future.
7. Tighten up your tracking
To optimise your campaigns and squeeze maximum traffic from your ads, make sure that you've got everything you need for accurate tracking.
That means tagging your site pages and implementing pixels that will reveal your best-performing tactics. From here you can start to identify which channels are bringing in the majority of quality traffic, and which platforms might be struggling.
This kind of data is absolute gold dust when you're looking to boost site traffic, so don't neglect your measurement.
However, it's worth noting that iOS updates are a serious spanner in the works when it comes to attribution.
You may encounter some complications when tracking conversions and site actions from iOS users, particularly in channels like Facebook, Google, and email.
Fortunately, we've already crafted some content to help you tackle these pesky iOS challenges. Our first post covers iOS 14 tracking solutions, while the second dives into the impact of iOS 15 on email campaigns.
8. Create compelling content
If you can create genuinely useful and engaging content for your site, you're infinitely more likely to drive consistent traffic.
Why?
Because you're offering incremental value to your customers beyond e-commerce transactions.
There's a wide number of different content types that you can create – these could be how-to videos, shopping guides, or insights about your wider industry.
If your customers find this content valuable, they'll keep coming back for more, which means consistent traffic and a loyal user base. You can also pack your content with effective keywords, which helps to drive your SEO ranking and performance.
9. Check your site speed
When you're driving increasing numbers of users to your site, you need to ensure that everything is running smoothly from a loading perspective.
Humans can be an impatient bunch, so if your store is taking too long to load (and we're talking a matter of seconds) they'll become frustrated and leave. Even worse, they're unlikely to return after a negative first experience. Yikes.
To remedy this, make sure you're regularly checking your loading speeds with tools like Pingdom to prevent lost traffic.
10. Run promotional emails
Promotional emails are a great way to drive traffic from both new prospects and existing customers.
Special offers are always a winner when it comes to driving clicks, but if your customers feel like they're being treated to exclusive discounts, they're more likely to stay loyal.
Emails don't just need to contain promotions either. You can use them to distribute UGC or fresh blog posts – just focus on delivering valuable content, and you'll see your traffic rising.
11. Harness the power of referrals
Referral schemes are a brilliant way to quickly increase traffic volumes through your customer base – with relatively little effort.
By encouraging existing shoppers to refer friends (with discount incentives, exclusive gifts or store credit) your customers can start to do some of the hard work for you.
Which sounds pretty good to us.
Referrals are also particularly effective because individuals trust the recommendations of their friends, so you can benefit from this credibility.
So that's a wrap – 11 proven methods for traffic-driving success.
There's a lot of info to digest here, but don't stress. You can gradually implement more and more of these strategies over time until you begin to clearly understand what's fuelling your traffic growth.
Now – get out there and smash those traffic goals.