It's time to look at the exciting potential of the carousel.
(And no, not the type you find at the fairground.)
We're talking about Twitter Carousel ads – and although they don't involve a merry-go-round or candyfloss, we think they bring something even better to the table.
This unique format can help you to deliver some truly engaging creative executions, boosting your paid social performance and increasing campaign revenue.
We're going to share some in-depth knowledge on the Twitter Carousel format and help you to launch your own wildly successful campaigns. Let's get into it, shall we?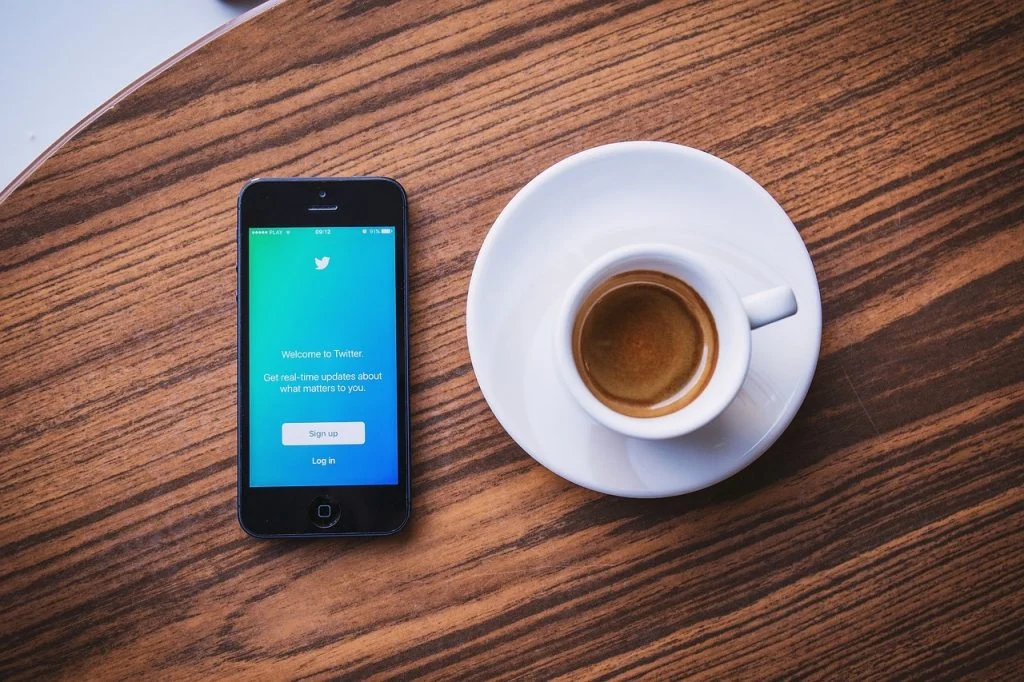 What are Twitter Carousel Ads?
Twitter Carousel ads appear in the Twitter feed and allow advertisers to include up to 6 images or videos within a single placement.
Every single asset in the Twitter carousels can be viewed and clicked for a website landing or app download, making it the perfect format for brand storytelling or a product showcase.
Twitter Carousel ads provide brands with ample space and flexibility for some seriously creative executions.
Since Carousels are more visually engaging and interactive than standard formats, they can deliver jaw-dropping results if utilised correctly.
Are Twitter Carousel ads right for my business?
A highly engaging ad format that provides generous space for creativity?
Sounds like a winner.
But are Twitter Carousel ads right for your business?
Well, the short answer is yes. But here's a slightly longer explanation.
If you're an e-commerce business, you almost certainly have multiple products to sell and a brand story to broadcast to your audience.
The Twitter Carousel ticks all of these boxes, enabling you to effectively showcase a range of products or deliver an engaging story about your business. Both are very important when building your e-commerce brand presence.
Plus, Carousel ads can generate sky-high levels of user engagement and web traffic, which is a huge bonus for any e-commerce advertiser.
What are the benefits of running Carousel ads on Twitter?
Twitter Carousel ads have obvious potential for any e-commerce advertiser. But what makes them so special?
Let's run through some of the key benefits that this format can offer your campaigns.
Carousel ads offer space for creativity
A huge benefit of the Carousel is the design of the ad format itself.
The ability to include multiple images or videos within a single placement is extremely useful.
You don't need to worry about cramming too much information into a single ad. With the Carousel, you can easily show off a product range in all its glory, or build a visual narrative with your assets.
Not only does this provide advertisers with room for creativity, but it also encourages user engagement – which leads to increased website clicks and a boost to your conversions.
The Twitter platform is unique
It's also important to think about the Twitter platform itself when considering the benefits of Carousel ads.
Twitter is genuinely unique in the wonderful world of social media apps.
It's a platform built around nurturing online conversations and encouraging authentic user interactions.
Twitter incentivises brands to open up two-way exchanges with their customers and communicate directly with their target audiences, rather than just targeting ads at them.
Running a Carousel campaign on the platform can open up valuable opportunities for customer engagement (e.g. through comments and replies) and allow you to begin building a stronger presence on the platform.
The audience is receptive
The Twitter user base is also a valuable audience for advertisers to target.
Why are Twitter users so valuable, you ask?
For one thing, time spent viewing ads online is 26% higher on Twitter compared with other social platforms, so you can be confident in the visibility of your campaign.
Twitter users are also engaged with ads and keen to trial new products.
93% of users are open to brand presence on Twitter, and 53% are more likely to be the first to buy new products.
That's a winning combination when it comes to e-commerce paid social.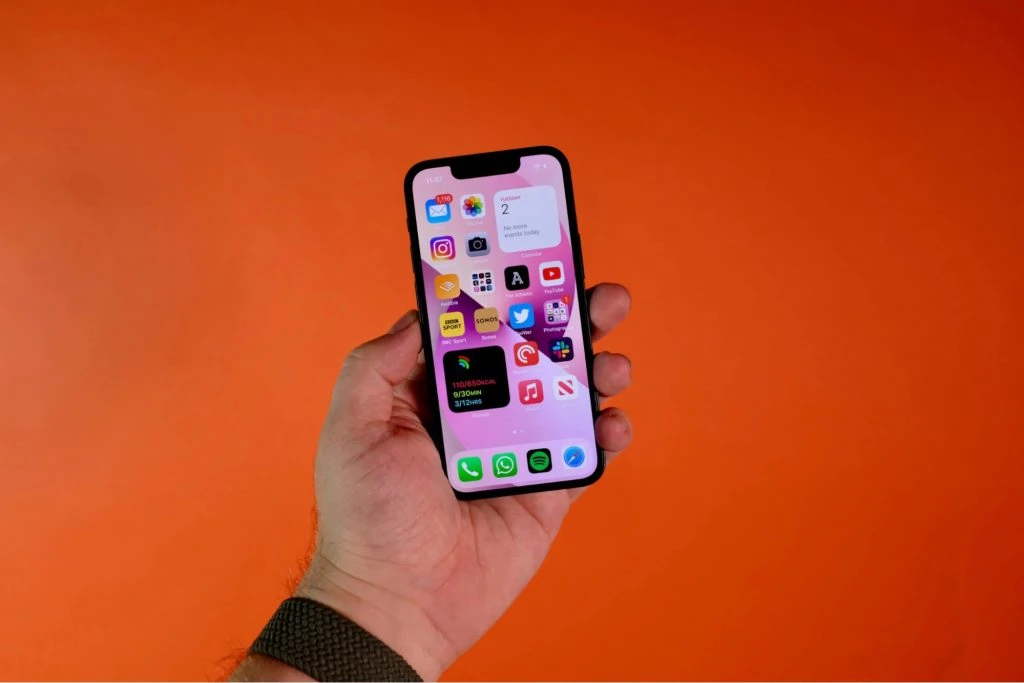 What are the different Twitter Carousel ad formats?
There are four main types of Twitter Carousel ad formats, each with its own strengths and nuances. Let's take a look at each in more detail.
1. Square Carousels
The Square Carousel is probably the most common form of Twitter Carousel.
This format allows advertisers to use large, eye-catching visuals that can quickly capture user attention and drive engagement.
Square Carousels are perfect for bold and vibrant product images, allowing them to stand out in the busy Twitter feed.
Here's an example from a Turkish food delivery app Yemeksepeti. The Square Carousel is used to showcase a menu item in a visually impactful way.
2. Landscape Carousels
A Landscape Carousel functions very similarly to Square Carousels, but with one key difference.
You guessed it. This format uses landscape assets rather than larger portrait assets.
Although Landscape Carousels take up less space, they can be particularly effective if your images feel too stretched in portrait. It all depends on the visuals that you're planning to use.
3. Video Carousels
Video Carousels allow advertisers to run multiple video assets within a single ad format, meaning they're less restrictive than other video formats.
This is extremely useful if you're hoping to utilise a long-form video asset (split into multiple segments) or if you have multiple video ads that you'd like to house in the same placement.
Since the Carousel format is highly interactive, it's a great option if you're looking to increase video views.
The platform supports video ads up to 2:20 minutes long, but Twitter recommends that ads run for no longer than 15 seconds in order to maintain user attention.
4. App Download Carousels
App Download Carousels allow you to link a CTA directly to your app download page.
If you're looking to promote your app, then each tile of the app Carousel can be used to outline a different benefit or selling point.
A consistent 'Install' CTA also helps to nudge users in the right direction as they engage with your ad.
Below is an example from a grocery delivery app called Gopuff.
The Carousel format is put to good use here – the assets are colourful and vibrant, and the messaging clearly encourages prospects to download the app. Simple and effective.
The right type of Carousel for your campaign all depends on your assets and targets.
Are you looking to run awareness campaigns? Or boost your website or app traffic? Does your creative approach suit static images, video ads, or both?
Check out this Twitter guide for more information on the different Carousel ad formats.
Make sure that you pay close attention to the creative specifications when deciding on your preferred route!
Setting up and running Twitter Carousel ads
Now that we've covered the benefits and different types of Twitter Carousel ads, we'll explain how you can set up your own campaign. 
Fortunately, it's a pretty simple process. Just follow the steps below! 
Sign into the Twitter Ads Manager with your account details.
Click 'Creatives' and then 'Tweet Composer'.
Choose the 'Carousel' option from the menu.
4. If you're looking to experiment with an organic carousel post, you can deselect 'Promoted-only' on this page.
5. Add your desired text and hashtags to your Carousel tweet. Keep it short and snappy, and if possible use relevant hashtags to drive engagement.
6. Click 'Add Media' and select your chosen images and videos. As a reminder, you can only run images or videos within a Twitter Carousel, not both.
7. Now it's time to select your 'Card Type'. This is where you'll assign a destination for each asset (i.e. a website landing page or app download) so make sure that you select the right options.
8. Hit 'Done' and then the 'Tweet' button to launch your brand new Carousel into the Twitter universe.
Congratulations! You've successfully set up a new Twitter Carousel ad.
If you want more information on the process, take a look at this guide from Twitter.
Best practice for Twitter Carousel ads
Before you hurry off to launch your own wildly successful Carousels, let's take a look at some best practices for these Twitter ads.
Keep your visuals cohesive
The Carousel format provides you with a sterling opportunity to tell a story, so make sure that each tile feels connected.
This doesn't mean that your messaging needs to be complex. It just needs to feel cohesive and clear.
For example, when placing the creative emphasis on product images, just make sure that the photography and quality feel consistent throughout the Carousel.
Disjointed ads can immediately confuse and frustrate prospects, so ensure that your Carousel flows smoothly before you launch it.
Place your products front and centre
Although Twitter users are generally open to advertisements, you still need to focus on delivering clear and compelling ads to drive results.
Be sure to position your products or key services at the centre of every single ad.
Even if users are flying through their feed at lightning speed, as long as your products are visible, you're giving your ads the best chance at capturing attention.
If you can identify the product being advertised at a glance, you're on the right track.
Don't neglect your Tweet copy
Your Carousel visuals are undoubtedly a massively important part of the ad. But your copy can still make the crucial difference between a conversion or a scroll.
Make your headlines, ad text and Calls To Action work as hard as possible for your campaign.
Use this valuable copy to add extra product information or key selling points to the Carousel.
While your images and videos will stop a user from scrolling, your copy may deliver the vital message that encourages a conversion.
Monitor your performance
Last, but certainly not least, is monitoring your campaign reports.
If you're testing multiple Carousel ads (which is always a sensible idea) then keep track of the products and messages that are driving the biggest increase in clicks and conversions.
You should also track which audience segments are most receptive to your Carousel ads.
These learnings will help you to shift budget around more effectively and invest in the tactics that generate the most revenue.
Examples of Twitter Carousel ads
Need some inspiration for your Twitter Carousel ads?
No problem. We've got you covered.
Here's a great example from Louis Vuitton of nailing the basics and making the most of every single image.
This Carousel uses bold and striking visuals that instantly grab attention and encourage users to explore the different tiles.
A click on the website link takes users to a web page that displays the full collection, creating a smooth user experience.
Here's another great example, this time from Volvo, where the Carousel format is used to maximum effect.
Each tile of the ad gradually reveals shots of a new product, building intrigue and encouraging users to click through the full Carousel.
This is a brilliant way to drive engagement and innovatively showcase a new product.
And there you have it. A whistle stop tour of the Twitter Carousel ad.
This placement can make a hugely positive impact on your e-commerce sales if utilised correctly.
Just be sure to use a creative approach that maximises the potential of the format, and closely monitor performance to make the right optimisations. Best of luck!