Imagine a paid social format designed to deliver e-commerce conversions.
Sounds dreamy, eh?
Well actually, you don't need that much imagination.
This mythical format already exists, and it's called a Snapchat Collection ad.
These ads can work wonders for your paid social and effectively showcase your products to boost sales.
But how do Snapchat Collection ads work? And how can you put them to good use?
Let's run through the basics of these shoppable placements, and explore how Collection ads can add a new dimension to your paid social efforts. Read on!
What are Snapchat Collection ads?
Snapchat Collection ads are a type of Snapchat ad that are full-screen assets that appear in-between organic Stories in the Snapchat feed.
If you're familiar with the Collection ads available on other social platforms (i.e. Instagram, Pinterest) then you'll know the basic idea.
Collection ads position a single 'hero' asset at the top of the format. Secondary assets are then featured at the bottom, creating a super visual ad that allows advertisers to easily display a product range – or collection. See what they did there?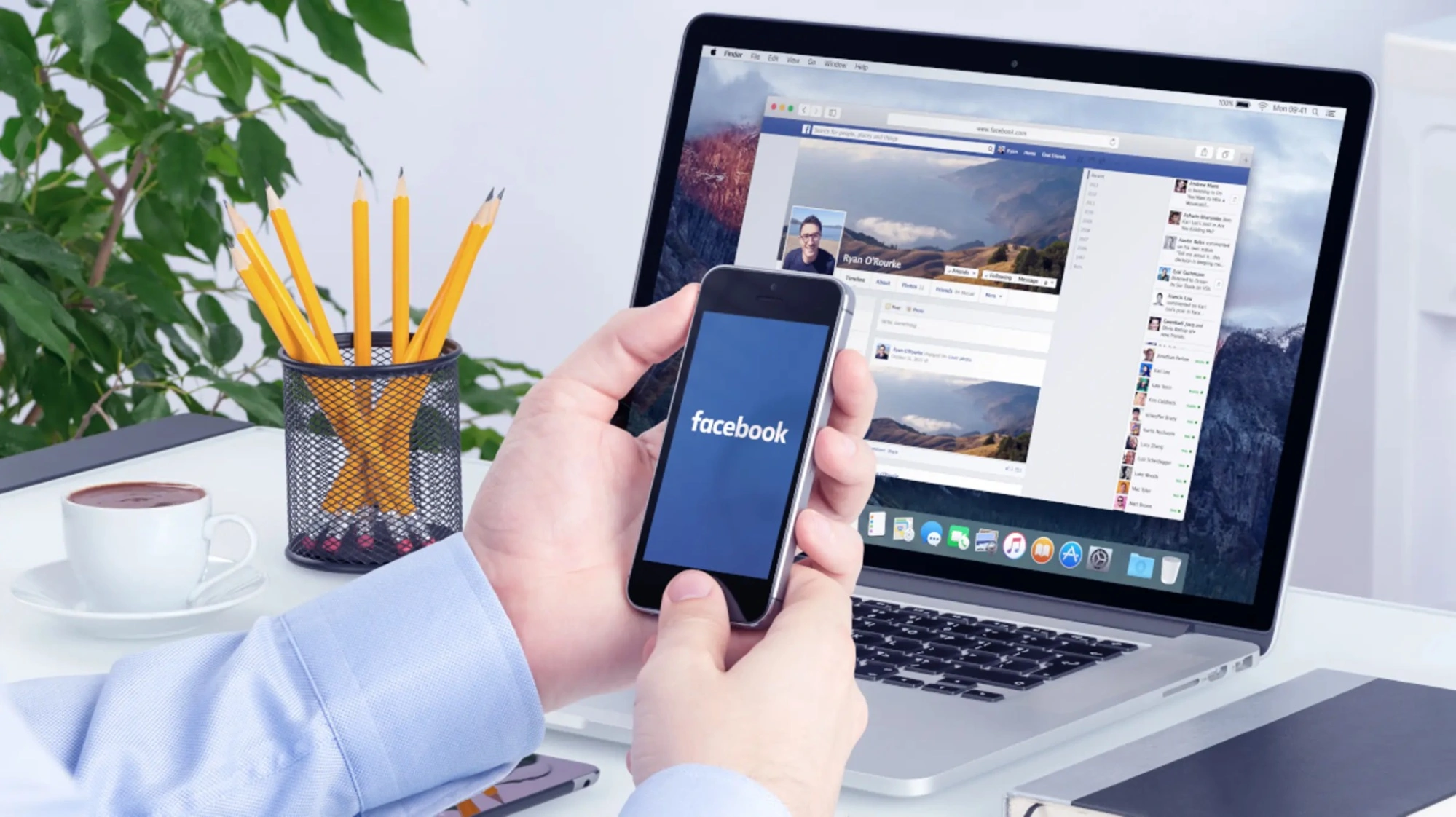 The real power of the Collection ad comes through its shoppable functionality.
Users can tap on the tiles to discover more information about featured products, or swipe up to convert in a matter of seconds.
In other words, Snapchat Collection ads are a dream for e-commerce brands.
Are Snapchat Collection ads right for my business?
Intrigued by Snapchat Collection ads?
We thought as much.
But you're probably still wondering – are these ads right for my business?
Collection ads can make a positive impact on your paid social campaigns, but it's important to understand if they're a worthwhile investment.
Collection ads are designed for e-commerce businesses.
In the words of Snapchat themselves, Collection ads are 'made-for-commerce'.
They display products in a highly visual way, enable quick navigation to product pages, and facilitate frictionless conversions.
This means they can drive sales more easily than other image or video ads.
However, it's important to consider the Snapchat audience.
Although Collection ads are ideal for e-commerce advertisers, you need to be confident that you're reaching the right prospects.
The Snapchat platform tends to attract a slightly younger audience.
To put this in context, 39% of Snapchat users fall between the ages of 18-24. For comparison, only 23% of Facebook users fall in this same bracket.
If you're primarily focused on reaching an older customer, then you may want to consider if the Snapchat platform is relevant for your products.
However, the Snapchat user base is continuing to diversify. 36% of users are currently aged between 25-49, so if you're not heavily focused on older shoppers, you're still likely to find quality prospects.
The benefits of Snapchat Collection ads
Let's take a look at some of the key benefits that Snapchat Collection ads offer.
You can showcase a series of products
If you're keen to show off a wide range of items or a new collection, some ad formats can feel a little restrictive.
Luckily, Snapchat Collection ads provide you with ample space to let your products shine.
The format enables you to grab attention with a primary asset and then encourage product page visits with up to four tappable tiles.
This is the perfect opportunity to show off the breadth of quality products that you offer, without having to cram too much information into a single format.
The customer journey is seamless
It's incredibly easy for prospects to transition from seeing your Collection ad to completing a successful purchase.
A smooth customer journey can make a huge difference to your conversions.
Within a couple of taps, shoppers can visit your product pages, add items to their cart, and finish their purchase.
The simpler the journey from advert to checkout, the easier it is for customers to convert.
Snapchat is a growing platform
The Snapchat platform is continuing to grow every year, giving advertisers access to a larger audience of prospects.
In July 2021, 293 million daily active users were reported on Snapchat, a significant increase from the 238 million reported in July 2020.
That number continued to expand into the last quarter of 2021, and the growth of Snapchat isn't likely to slow down any time soon.
The audience is also continuing to diversify over time. Although Snapchat has traditionally attracted younger users, the number of older users active on the app is rising.
That means more prospects for advertisers to reach, and more potential conversions to drive from the platform.
How do I set up and run Collection ads?
Keen to kick off your own Snapchat Collection ads campaign?
(We're going to assume that you're nodding enthusiastically.)
Let's run through the steps required to get your campaign up and running.
1. Log in to the Snapchat Ads Manager – select the relevant Ad Account from the menu in the top right corner.
2. Select 'Creative Library' from the menu in the top corner.
3. Hit 'New Creative' and select your desired ad type – in this case, a Collection Ad.
4. Time to design your ad! Complete the open fields and upload your single image or video.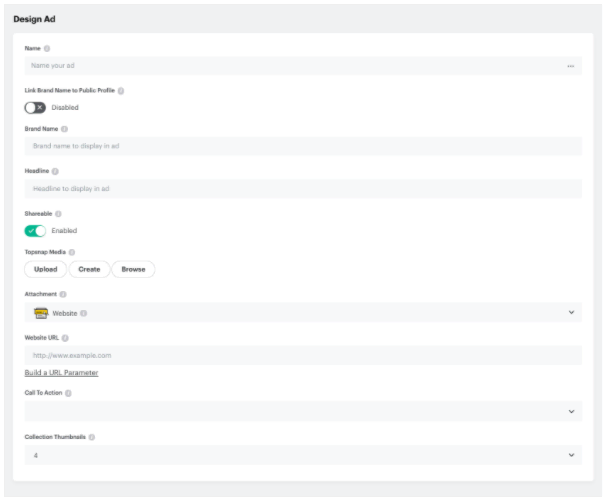 5. You'll also need to confirm a destination for any users who swipe up without tapping on a product thumbnail image. You can select a Website URL, Deep Link URI, or App Store location.
6. Now it's time to set up your 'secondary' images – you can choose to display 3 or 4 thumbnails for your Collection Ad, available for all attachment types (e.g. Web URL, Deep Link)
7. Click 'Publish' to save your snazzy new Collection ad to your creative library. When you next create a new campaign, you'll have the option to select this saved template.
It's also worth knowing that Dynamic Collection ads are available on Snapchat if you want to add some automation to your campaign.
Dynamic Collection ads automatically populate the secondary tiles based on different product sets and audiences.
This can be a great way to make optimal use of a larger product catalogue – if you're interested in Dynamic Collection ads, check out this guide.
If you need more general guidance on campaign set-up, you can visit the Snapchat Business Help Centre for more info.
What are the specs for Snapchat Collection ads?
There are three main components to a Snapchat Collection ad – your hero image/video, your secondary product thumbnails, and your accompanying copy (i.e. brand name, headline, call to action.)
Click here to explore the full specifications for Collection ads – make sure to follow these to the letter!
Best practice for Snapchat Collection ads
Now that you're ready to create your Snapchat Collection ads, let's review some best practices for the format.
Use thumb-stopping creative images
The Snapchat feed is a hectic place, packed with a vast amount of content.
Since Collection ads appear in-between user Stories, you need to ensure that your assets quickly capture attention.
Use bright colours and bold product shots to make an impact.
Motion is also a powerful tool, and using a video as your primary asset can be a good way to engage prospects. But keep it short and snappy – long-form videos may be better utilised elsewhere.
Test and learn – and then test and learn some more
A reliable way to drive optimal results from your Collection ads is consistent testing.
There are several different ways to tweak and adjust your assets.
You could select a different primary image, rotate new featured products, or trial different headline copy.
Don't be afraid to experiment with a new approach. Pay close attention to the performance of your ads, and you'll quickly discover which strategies are delivering the best results.
Tailor your products to your target audiences
Collection ads are designed to increase e-commerce conversions, but you still need to focus on your target audiences to maximise performance.
Think about the products being showcased in your ads – are they relevant to your audience? Are they generating interest, driving engagement and boosting sales?
Keep a close eye on reports to make sure that your products are relevant to targeted users.
Some examples of Snapchat Collection ads
Let's take a look at some best-in-class Collection ads.
Below is a solid example from Drinkfinity, a brand that creates flavoured beverage pods.
The primary asset is a simple video that delivers a clear product demonstration, accompanied by vibrant graphics.
If a user taps on a secondary tile, they're taken to a relevant page where they can discover more about the product and easily complete a purchase.
The primary asset is engaging, the tiles showcase the product range, and the user journey is smooth. That's a recipe for success.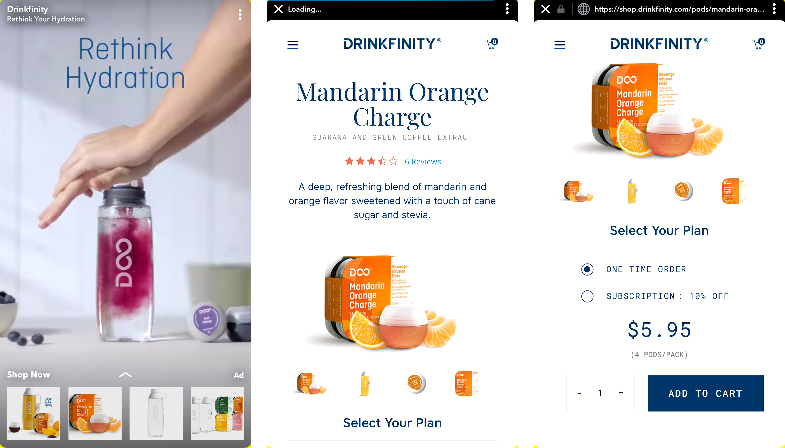 Here's an example from Ralph Lauren which demonstrates the power of simplicity.
The garments are clearly showcased in the primary asset, and it's very easy to identify the matching products in the secondary tiles.
With a single tap, users arrive at the relevant product page, and can swiftly purchase a swanky new piece of clothing. Nothing too complicated – just strong product visuals and a frictionless customer journey.
Snapchat Collection ads are built for e-commerce – if you're looking to add a new dimension to your paid social campaigns, you can't go far wrong with them. 
Just think about the best way to utilise the format (i.e. the right products to showcase), invest time into creating engaging ads, and closely monitor your campaign performance.
If you stick to best practice, you'll be nailing your Snapchat targets in no time.
We are an expert Snapchat marketing agency, if you need any assistance with your campaigns please get in touch.