TikTok is relatively young in the world of social media, but the platform has already become an incredibly useful tool for digital advertisers.
The app has grown at lightning speed since launching – it was the most downloaded app of 2021 (with 656 million downloads) and boasts over 1 billion monthly users.
TikTok offers digital advertisers a huge number of valuable users to target through a variety of different placements.
TikTok is particularly helpful for brands looking to reach Gen Z shoppers.
However, running profitable TikTok campaigns is all about selecting the right ads to reach your target audiences, crush your campaign objectives, get the most from your ad spend and generate revenue.
To help you understand the different ad types and the roles they can play in your marketing strategy, we've pulled together a handy guide covering every TikTok ad format. Let's go!
What are TikTok ads?
TikTok ads appear in-feed in the app and are available in a range of different ad formats.
Standard video ads (e.g. in-feed video ads and Top View ads) are frequently used by advertisers to generate massive audience reach and drive high levels of engagement.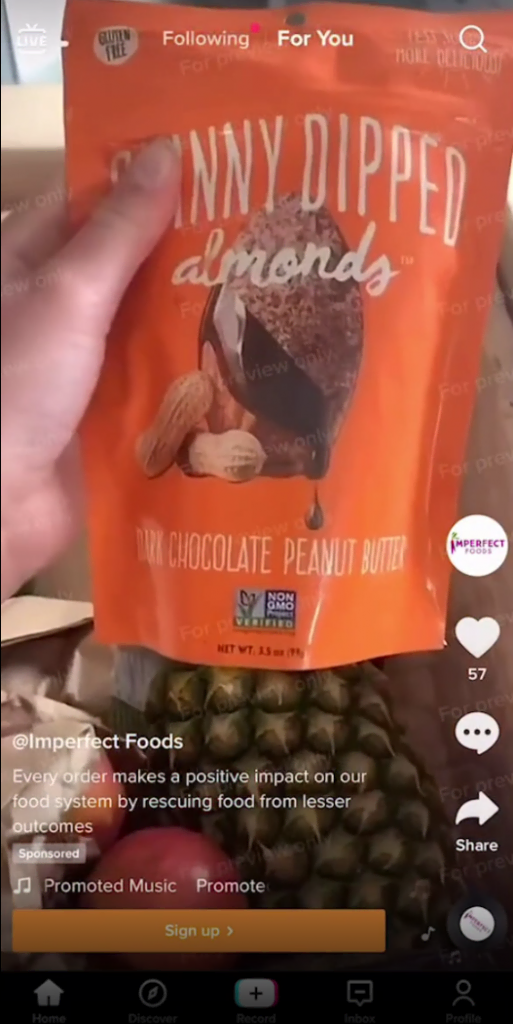 Advertisers can also deliver more bespoke and impactful activations, such as Branded Hashtag Challenges and Branded Effects.
These ads can quickly deliver enormous amounts of engagement and go viral, but as they come with a hefty price tag, they're most frequently used by larger corporations.
However, there's a consistent theme across all TikTok ad formats – the platform places a major emphasis on high-quality video content, eye-catching visuals and bold creativity.
The TikTok feed is packed with fresh content, so advertisers need to run creative assets that will instantly capture attention.
The most successful TikTok advertisers run ads that are tailored to the platform's design and their audience's consumption habits.
That means creative and highly engaging video assets that can freeze your audience mid-scroll, hold their attention, and drive action.
What are the different types of TikTok ads?
TikTok is continuing to expand its paid advertising offering, and brands can access a variety of ad formats.
Different ad types can help you to tackle different objectives, so the key is to select the most effective ad formats for your specific goals.
The right mix of ad formats for your business all depends on your target audience, your creative messaging, and your product offering. Experimenting with new formats is also a great way to gather valuable learnings!
Let's run through the different types of TikTok ads, and outline how each ad format can contribute to your ad campaign targets.
In-Feed Video ads
In-Feed Video Ads appear in the main TikTok feed, otherwise known as the 'For You Page'.
These ads can run for up to 60 seconds, but 15 seconds is usually the 'sweet spot' to maintain viewer attention and deliver a punchy message.
TikTok users can engage with an In-Feed ad through likes, comments, and shares, so there are plenty of opportunities for audience interaction.
Brands can also overlay a specific CTA at the bottom of an In-Feed Video ad (e.g. 'Shop Now') to encourage action and drive traffic to a landing page.
Since TikTok In-Feed ads sit within the For You Page and blend in with standard user content, advertisers need to create video assets that feel authentic.
If your video instantly looks and feels like a promoted ad it will stick out like a sore thumb, which is why it's a smart idea to produce assets that feel organic.
TopView ads
While In-Feed Video ads are designed to blend seamlessly into the TikTok feed, TopView ads are built to stand out and make an impact.
TopView ads appear as soon as a user opens the app, and can be up to 60 seconds long.
These placements are the first thing that users see when they open TikTok, and auto play in full screen mode with sound enabled.
As a result, they're fairly difficult to ignore!
TopView ads can also include a specific Call To Action, so advertisers can look to drive clicks and conversions once they've captured user interest at the top of the feed.
These ads are naturally more intrusive than In-Feed Video ads, but this isn't necessarily a bad thing if you serve a relevant and interesting creative message.
In fact, TikTok reports that 71% of users say that TopView ads grab their attention, so there's a brilliant opportunity here to generate quick engagement.
TopView ads are particularly useful for brands looking to repurpose existing longer-form content into 60 second assets.
They're also a sensible option for advertisers who are already running more standard placements (e.g. In-Feed) and looking to experiment with new formats.
Spark ads
Spark ads enable brands to amplify and promote existing TikTok native content rather than creating fresh assets.
For example, let's say that you've uploaded an organic video to your brand's TikTok account.
The video is receiving a lot of positive attention from your followers, so you want to extend its reach to a wider audience to maximise engagement – Spark ads are the answer.
Spark ads are served in-feed and look similar to In-Feed ads, but these placements can link directly to a TikTok account page rather than an external website.
(However, Spark ads can also include a CTA that links to an external page if you'd prefer.)
All of the engagements (e.g. views, clicks, comments) generated by Spark ads are attributed to the original post that's being promoted. This could be a post on your business profile or a post that a user has uploaded.
TikTok content that feels authentic and natural often delivers superior performance, so Spark ads are a brilliant way to increase the reach and impact of organic videos.
To put it simply, the Spark format allows you to transform TikToks into paid ads. Smart stuff.
Brand Takeovers
Brand Takeover ads are one of the most eye-catching and impactful formats available to advertisers.
This full screen ad appears on the For You Page immediately once a user opens the app.
The format includes a short 3-5 second video (or static image) that directs users to a Hashtag Challenge or external landing page.
Users will only be exposed to one TikTok Brand Takeover per day, and this exclusivity means that the format is particularly expensive for advertisers.
You can expect to pay up to £36,000 a day for a Brand Takeover ad, so you'll need a pretty sizable marketing budget to make the most of this placement.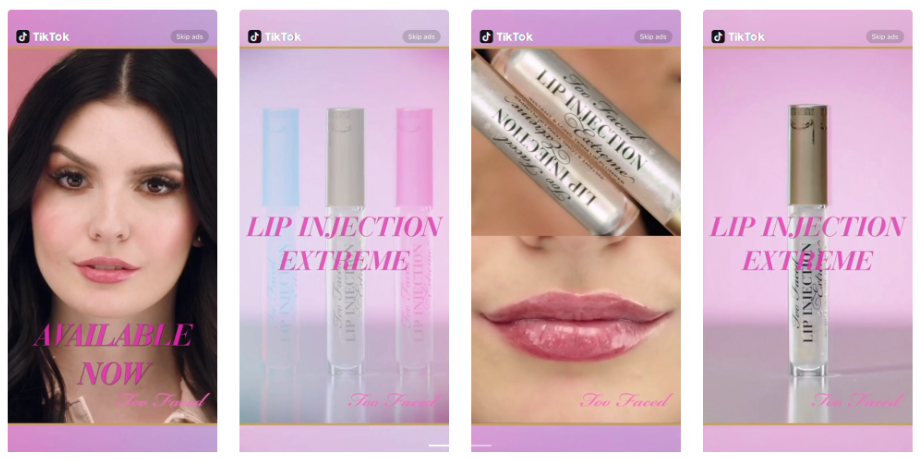 Brand Takeovers are often utilised by larger brands to promote events and Hashtag Challenges. Although the format is undoubtedly expensive, it also provides brands with visibility that can be difficult to achieve with other placements.
Branded Hashtag Challenges
Branded Hashtag Challenges are ads that appear at the top of the TikTok Discover Page, and are designed to encourage mass user engagement and viral fame.
When users click on a business's Hashtag Challenge they're taken to a landing page that contains a description of the challenge, any specific rules, and a link to the brand's website.
Users then create their own unique content to participate in the challenge, using the brand's hashtag to promote their videos.
Hashtag Challenges are a brilliant way to generate masses of User Generated Content that can quickly increase mass awareness, engagement, and visibility on the platform.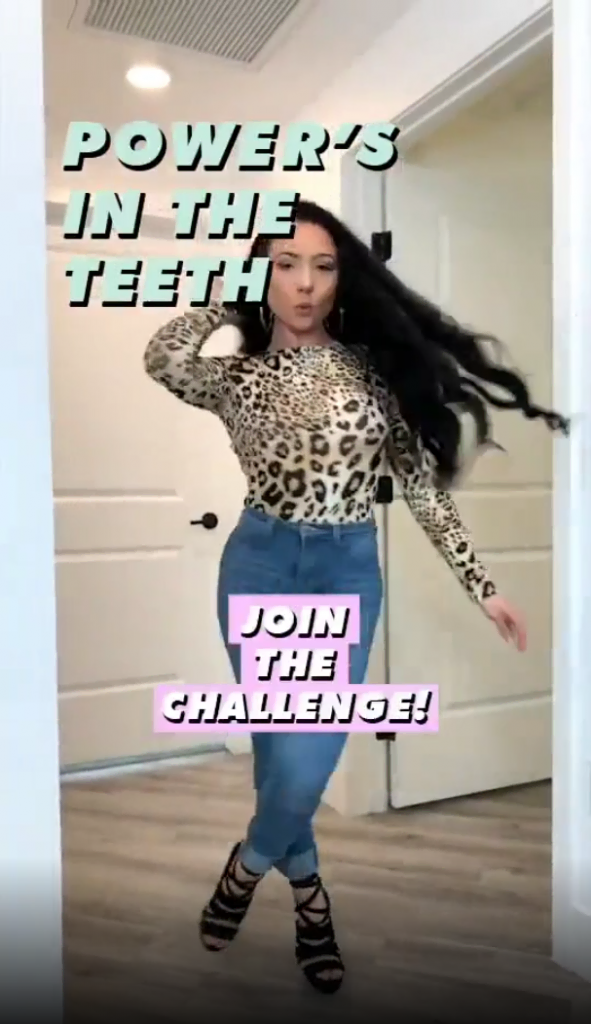 The keys to a successful Hashtag Challenge are relevance and creativity.
This format can be very expensive to run, so brands need to make sure that their challenge is genuinely engaging and exciting for their target audience to drive participation.
Branded Effect Ads
Branded Effect ads allow advertisers to produce unique and creative filters that their audience can use and share.
This format can be incredibly effective for a couple of reasons – Branded Effects are highly visual (which is ideal for TikTok) and also help to generate UGC.
A business can actively promote its Branded Effect, but the real power of the ad format comes through organic sharing. If users are consistently using and posting the effect, it will naturally gather momentum and achieve a wider reach.
Branded Effects can also be utilised for several different briefs, from product launches to event promotions.
Branded Effects can also be combined with Hashtag Challenges to encourage more user participation and drive organic reach.
A truly impactful Branded Effect should feel unique and relevant to the brand promoting it. The effect needs to be entertaining, visually stimulating, and easy for users to engage with.
Examples of highly effective TikTok ads
The most successful TikTok campaigns often place a huge emphasis on creativity.
TikTok is a unique social media platform – the app is incredibly fast-moving, with popular content dictated by user trends that can appear in the blink of an eye.
Advertiser's who truly understand the platform (and its audience) are usually the ones who can deliver the most effective and profitable campaigns.
E-commerce business BlendJet used strategic UGC to deliver impressive results through TikTok advertising.
The brand explored the TikTok Discover page to identify relevant influencers who could promote its portable blenders.
These creators produced organic video assets that tapped into the 'TikTok Made Me Buy It' and 'Life Hack' trends – BlendJet then amplified this content through targeted Spark ads
The business delivered over 200,000 engagements through these Spark ads, generating 12,000 conversions from a 1.43% CTR.
This is a fantastic example of how high-quality and relevant creator content can be promoted through Spark ads to drive results.
Fashion brand ZALORA launched a creative Branded Hashtag Challenge to increase brand awareness and app installs.
ZALORA used its in-depth understanding of audience behaviours to create the '#ZStyleNow Challenge'.
The challenge encouraged users to show off their favourite outfits and proved to be an enormous success, with over 1,000 user-generated videos submitted on TikTok.
By launching a simple but effective Hashtag Challenge that resonated with its core audience, ZALORA managed to decrease its Cost Per Click by 54.3% and reduce its Cost Per Install by 27%.
How can I create high-performing TikTok ads?
There isn't a one-size-fits-all approach to running profitable TikTok campaigns.
However, there are certain tactics that are proven to drive positive returns for e-commerce advertisers.
(Spoiler alert – we're about to share them!)
Below are some tried-and-tested strategies that will help you to launch highly efficient and incredibly successful TikTok ad campaigns.
Harness the power of influencer marketing
Incorporating relevant creators into your TikTok campaigns is a brilliant way to increase the reach of your ads and enhance performance.
When your product is promoted by trusted influencers, you immediately benefit from their credibility and existing audience.
High-quality creator content can then be promoted to a wider audience through targeted Spark ads to increase clicks and conversions.
Focus on personality and authenticity
The TikTok home page is packed with video content from real people that looks genuine and authentic.
When you advertise on TikTok, you need to produce assets that feel natural and blend seamlessly into user feeds.
TikTok ads shouldn't look too polished or corporate. Raw and real assets will often drive more engagement among prospects because they're similar to the types of videos users normally interact with.
It's also important to not shy away from showing brand personality and character.
Your ads should feel natural for your business, but they should also showcase some charisma – this makes it easier for customers to relate to your brand and engage with your campaigns.
React to popular TikTok trends
TikTok trends are constantly appearing and circulating, and some of the best ad campaigns piggyback on these viral moments.
If you spot an opportunity for your business to use a popular hashtag or participate in a video trend, don't hesitate to get involved!
Not every trend will suit your business or products, but if you can capitalise on the right craze, you can rapidly generate organic reach, content shares, and audience engagement.
Getting started with TikTok ads
Keen to put all of this knowledge to good use with your own TikTok ads?
Below are some helpful resources to help you get started with a campaign.
TikTok guide to setting up a new ad campaign
TikTok success stories and case studies 
Picking the right TikTok ad formats is crucial to achieving your business goals and crushing your campaign targets.
With the right ad placements, strong creative assets, and accurate audience targeting, you can consistently drive revenue from TikTok advertising. 
You can contact us for help with your TikTok campaigns.
Once you've collected some campaign insights and delivered positive results, you can also think about experimenting with new formats to test performance!