We're Upbeat. Your new favourite direct-to-consumer performance marketing agency.
We deliver exceptional results that drive growth through strategic paid advertising, captivating ad creative production, and engaging organic content creation.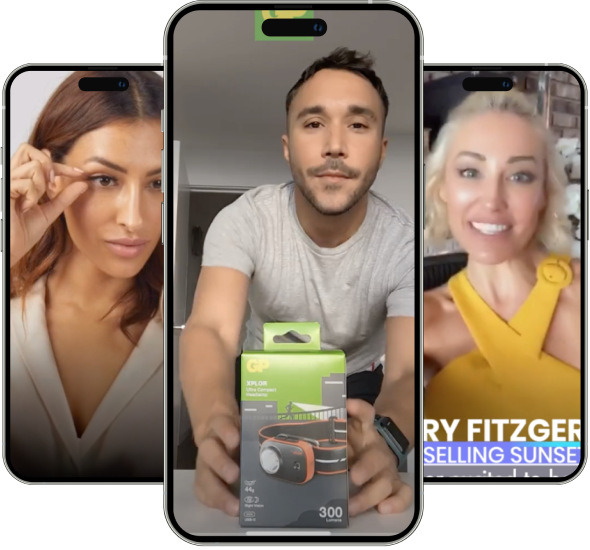 Here's just a taster of our full-service
digital marketing approach.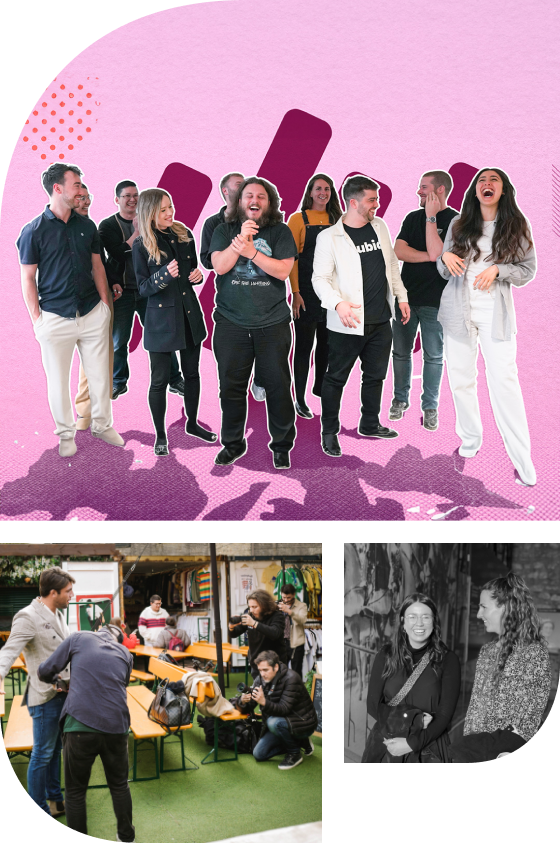 We've built our unique digital marketing service around three strategic pillars – driving traffic, increasing conversions and retaining valuable customers. This digital strategy has proven to be hugely profitable for our clients, and we can help you to achieve exceptional results with this same approach.
Plus, you'll be partnering with a team of dedicated digital marketing professionals. Our experts will stop at nothing to help make your wildest DTC dreams a reality.
No digital marketing fluff, no technical jargon, and no shortcuts – just a highly experienced digital marketing agency that gets results, ready to take your brand to the next level.
We collaborate with progressive,
ambitious brands we believe in.






Our three core principles for DTC success
Find, target and engage with your perfect prospects en masse. Balance quality and quantity with our proven traffic strategies.


Secure those all-important conversions and increase order values. Take advantage of new revenue opportunities and skyrocket your profits.
Keep your customers coming back for more, increasing lifetime value. Move beyond individual transactions and build a reliable base of loyal shoppers.
Check out these client

success

stories.
£300 to £5000 a Day in Sales Revenue
Reduced CPA with Meta marketing
Optimised creative and strategy for Q4
Video campaign drives brand success
UGC enhanced sales and engagement
Tailored strategy increases EU sales
A closer look at our DTC
digital marketing strategy
A closer look at our DTC
digital marketing strategy
Traffic
Our expert media buyers will develop a laser-targeted marketing strategy for your digital campaigns, ensuring that you're reaching the users most receptive to your brand. It doesn't matter if we're talking about paid social, email marketing or paid search. Our in-depth knowledge of all major advertising platforms allows us to drive immense scale. Plus, if your creative approach is falling flat, we can help there too. We'll handle all aspects of production, creating fresh assets that are tailored for every platform and designed to drive conversions. It's all part of the service.
Conversions
We'll transform your DTC website into a well-oiled conversion driving machine. Our performance marketing team will create super engaging content that helps to convert any visitors who don't immediately purchase. Advanced analytics will keep you informed about performance in real-time, and focused on your key KPIs. We're all about transparent reporting and speedy optimisations. When it comes to your conversion rate, we'll work diligently to increase your profits and decrease your costs.
Retention
We want to see your customer relationships flourish. That's why we'll craft compelling promotions that keep your customers coming back for more, drastically increasing lifetime value. We're talking up-selling, down-selling, subscriptions and bundles. The whole package. Marketing automation, combined with impactful email sequences, will allow you to deliver increased sales volumes on autopilot. Sit back, relax, and watch the magic happen.
We have expertise in every major marketing platform, meaning you can unlock new audiences and capitalise on different ad formats.
Our team have
extensive


experience with
Here at Upbeat, we love
to work with all kinds of
DTC brands.
Established DTC business?

Come on in.
Punchy funded start-up?

Right this way.
If you have great products and solid supply chains, we just know that we'll get along famously. We support clients in a range of different industries too – from software services, to gaming, to pet insurance.
While other digital marketing agencies might focus purely on profits, we like human beings. Real clients with a fiery passion for their business, big dreams for the future, and a genuine team spirit. Feel like you're ticking all of these boxes? Then we're the perfect digital marketing agency for you.
We offer an extensive range of digital marketing services
As a full service digital marketing company, our wide range of services doesn't just look impressive on a home page. (Although it does look pretty good, right?)
It also means that we can support every single area of your brand. This ensures that your digital advertising is consistently firing on all cylinders.
Paid Social
Deliver enormous scale and connect with your audience through paid social marketing. Our solutions will accelerate your brand growth and drive fame across social platforms.

Plus, we'll help you to grow your presence on new platforms to increase your reach and drive incremental conversions.

Learn More
Social Media
Build your brand profile in the wonderful world of social media. Actively communicate with potential customers, share quality organic content and deliver top-notch customer service.

It's time to scale up your social presence and grow your digital following.

Learn More
Web Design
Web design isn't just about aesthetics. It's about transforming your e-commerce website into a conversion magnet and providing customers with an unparalleled user experience.

We'll combine smart design and frictionless development to build a high-converting online store that increases sales and positions you miles ahead of the competition.

Learn More
Paid Search
We'll focus all of your paid media channels on one thing - consistent revenue growth. No matter if it's PPC, Display, or Remarketing, we'll strive to smash your media objectives.

Our performance experts will handle every aspect of your paid media, from efficient optimisations to audience segmentation.

Target the right prospects, drive them to your store, and watch the conversions pile up.

Learn More
Creative Production
Our in-house expertise and state-of-the-art equipment will provide you with everything you need to create some video marketing masterpieces.

When we say that we're a full-service agency, we mean it too. Our production pros will handle everything from storyboarding, to content creation, to final edits.

Learn More
Email Marketing
We've got email marketing down to a fine art. Launch perfectly timed email sequences that increase lifetime value, increase basket sizes and capture the attention of new prospects.

Add some automation into the mix, and you've got a recipe for a successful email strategy.

Learn More
Take your next steps towards
predictable, profitable growth.
Speak with our experts and discover how we can help
you scale your traffic, conversions and retention.
Check out some of the
creative
magic

that we've
produced for our clients:
Find out if we're a good fit.
Book your free discovery call and find out what we could do for your brand now.
There are plenty of useful metrics that you should be calculating as a TikTok marketer, from click through rates to…
Read the latest from our blog
There are plenty of useful metrics that you should be calculating as a TikTok marketer, from click through rates to…