Facebook attracts a mind-blowing 3bn active users to the platform every single month.
And with that many people available for targeting, you're guaranteed to find a huge number of hot prospects and valuable customers.
However, it's not enough to just launch ad campaigns and hope for the best. If you want to reach, engage, and convert high-value customers, then you need to develop a crystal clear understanding of your target audience.
The more you know about your Facebook audience, the easier it will become to create meaningful content, skyrocket engagement, and optimise your Facebook ad targeting.
This is where the Facebook Audience Insights tool can be a game-changer.
In this guide, we'll explain how you can leverage Facebook Audience Insights to gather valuable learnings about your customers – and ultimately increase your conversions.
What is Facebook Audience Insights?
Facebook Audience Insights is a tool designed to help marketers improve their understanding of target audiences. After all, if brands are going to create content and product messages that resonate with customers, they need to understand them first.
The Facebook Audience Insights tool offers information about various audience types, including:
Users who are following/connected to your page on Facebook
Users who are in a Custom Audience segment
General Facebook users
The versatility of the tool is what makes it so powerful. For example, you might want to dig a bit deeper into the demographics of your existing customers or learn more about the interests of a new audience group you're planning to target.
When you're equipped with practical insights about audiences you're looking to convert, it becomes infinitely easier to optimise your targeting and refine your creative messaging.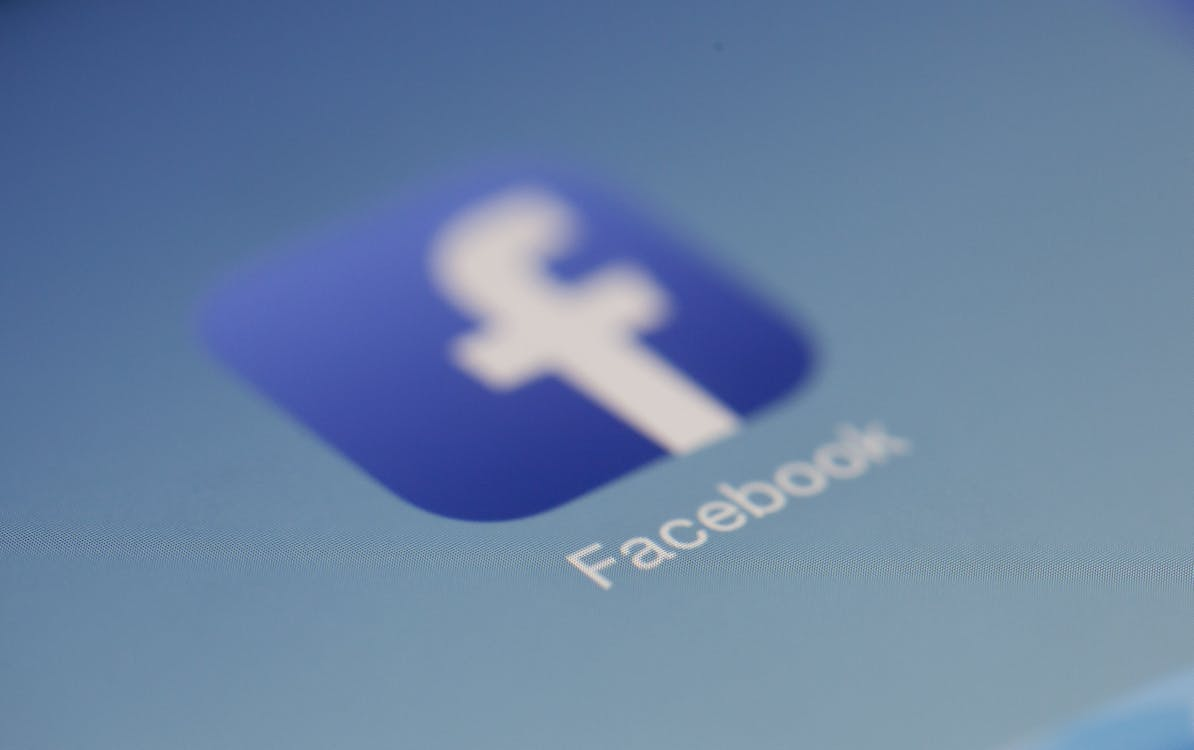 Why understanding your Facebook audience is so powerful
Learning more about Facebook audiences sounds like a pretty smart move. But how is it actually going to benefit your campaign performance, engagement rates, and conversions?
Simply put, reaching and engaging your target audience is much simpler when you know more about who they are as people.
By leveraging Facebook Audience Insights, you can tailor your strategy around high-value segments based on their demographics, interests, and behaviours – which is way more effective than picking random audiences and praying for conversions.
Below are some of the main benefits of using Facebook Audience Insights.
You can invest your marketing budget more effectively
Identifying audiences that are aligned with your brand values or in-market for your products will help you to optimise your targeting and dramatically increase cost-efficiency.
You can craft messages that resonate with your audience
Understanding the passions and pain points of your target audience will enable you to develop more relevant, impactful creative messages.
You can improve both your organic & paid marketing strategies
Facebook Audience Insights won't just tell you more about new potential customers – it will also reveal more about your existing followers, which allows you to improve organic content.
How to access Facebook audience insights
Facebook offers a few different ways to access key audience insights.
The first is accessing organic audience data, such as:
Demographics of people on Facebook who like/follow your page
The total number of your followers
Reach & engagement metrics from your Facebook profile
This organic data can be found in the professional dashboard, which is easily accessed from your page.
The second method is checking paid audience insights from your ad campaigns, such as:
The demographic profile of your target audiences
The content preferences of your target audiences
The device usage of your target audiences
These metrics can be found in the Ads Reporting & Audience tabs of the Facebook Ads Manager.
The key is to combine both organic & paid audience insight to reveal as much as possible about your customer base. If you can optimise both your organic content and paid advertising to resonate with your target audience, you'll be in a great position to achieve your marketing objectives.
(Source: facebook.com)
The different Facebook audience types
Before we look at the step-by-step details of the Facebook Audience Insights tool, let's recap the primary audience types available on Facebook.
New Audiences
'New Audiences' are fairly self-explanatory. These are users who haven't previously engaged with your brand on Facebook and can be targeted based on their demographics, locations, interests, and behaviours.
Custom Audiences
Custom Audiences are powerful segments built on first-party data. They can include users who have engaged with your ads, visited your website, used your app, or purchased your products. These are often red-hot prospects that can be extremely profitable.
Saved Audiences
Saved Audiences are essentially Custom Audiences that have been saved for future campaigns. However, depending on the type of Custom Audience you've built (i.e. website visitor, app user) you may need to refresh your data to ensure the segment is up-to-date.
Lookalike Audiences
Lookalike Audiences enable you to expand Custom Audiences by targeting users with similar traits and behaviours. This is a fantastic way to increase the reach of your campaigns, while still maintaining a strong focus on quality and cost-efficiency.
Leveraging the right Facebook audiences is crucial for launching successful ads.
If you're struggling to identify and utilise high-performing segments, then partnering with Facebook experts can be a fantastic way to elevate your campaigns and improve ROI.
How to use the Facebook Audience Insights tool
Now that we've covered the basics of Facebook audiences, let's outline how you can start leveraging Facebook Audience Insights and equipping yourself with crucial data.
Step 1 – Select the audience you'd like to gather insights for
Start by opening up your Facebook business page.
(If you don't currently have a business profile on Facebook, click here to learn how to set one up.)
From your business page, navigate to the Facebook Audience Insights tool within the Facebook Ads Manager. You'll now be able to open up the Audience Insights dashboard, where you'll be prompted to choose an audience from the following options:
Everyone on Facebook
People connected to your Page
Custom Audience(s)
The right option all depends on which audience you're looking to analyse. However, for the purposes of this guide, let's assume that you're looking to learn more about new audiences (i.e. Everyone on Facebook) to prepare for an upcoming campaign.
Step 2 – Establish the demographics of your target audience
Although we've selected 'Everyone on Facebook' as our initial audience, we need to start drilling down to specific segments to gather useful learnings.
To do so, click the Demographics tab. From here, you can start playing around with different demographic settings (e.g. location, age, gender, interests) to build out your target audience.
(You'll also be able to see your audience being visualised in chart form and compared against the entirety of the Facebook user base. This can be a handy way to see how your target audience compares to the average user in terms of age, interests, etc.)
Pay close attention to your decisions here, as you'll need to focus on building a relevant target audience to harvest insights about.
Let's run through the different demographic settings available and explain how they can help you build your ideal audience.
Location
The location of your target audience can be extremely important, particularly if you're operating physical stores in particular areas.
You may discover some surprising data about your ideal customers while playing around with location settings. For example, you might realise that you need to broaden your campaigns to reach more prospects in new areas or tighten up your geo-targeting to avoid wasted impressions.
For the time being, you'll just need to define the country/area/city you're planning to advertise in and proceed to the next filter.
Age & Gender
It's now time to select the age and gender of your target audience.
If you have a solid grasp of your desired audience demographics and buyer personas, that's a great start. The more you can narrow down your audience, the easier it will be to uncover relevant insights.
However, if you're not entirely sure about the age range/gender of your target audience, don't stress about it. You can always start with broader demographics and refine your audience at a later date!
Interests
Now that you've established the basic location & demographics of your desired audience, it's time to dig a bit deeper into their personal interests.

Start playing around with different interest based filters, either by selecting drop-downs or typing in suggestions.
There are a wide range of interest categories available, from sports to entertainment and technology. As you select different filters, you'll be able to see which age/gender groups are more likely to be interested in them, as well as how your target audience stacks up against the total Facebook population.
Pick a few interests that align with your desired audience and product offering, and then proceed to the next stage.
Advanced Demographics
So, you've made strong progress in defining the target audience you'd like to gather insights from. You've established their location, their basic demographics, and some of their key interests.
You can now add some more specific, advanced filters to tighten up your target audience even further.
For instance, you can begin to add filters around language, education level, relationship status, life events, job title, and even politics. As you add and remove different filters, you'll be able to see how the demographic breakdown of your audience changes.
Don't be afraid to play around with different filters and combinations to see how they affect the make-up of your audience. After a little bit of experimentation, you'll likely end up with a much tighter segment that aligns closely with your ideal customer.
Time for the exciting part.
Now that you've defined your target audience, you can begin to gather those all-important insights that will refine your targeting tactics and creative messaging.
Step 3 – Explore the likes/interests of your new target audience
To get started with your audience analysis, click the 'Page Likes' tab. You'll want to focus on the 'Top Categories' and 'Page Likes' sections of this dashboard.
Top Categories
In the Top Categories section, you'll be able to see the general interests of your target audience. This will include broad suggestions such as the companies, locations, websites, and hobbies your customers may be interested in.
These categories can provide you with some interesting targeting opportunities for future campaigns.
However, the Top Categories page is based primarily on suggestions from Facebook, rather than actual audience data. Fortunately, you can start to analyse more concrete insights by exploring Page Likes.
Page Likes/Top Pages
In the Page Likes section, you can explore Facebook pages that your audience follows, as well as pages they're more likely to be interested in.
Facebook determines these results based on Relevance (i.e. popular pages that a large number of your audience follow) and Affinity (i.e. pages that your audience is more likely to follow versus average Facebook users.)
Analysing the Facebook pages that your target audience follows is a fantastic way to learn more about their preferences, interests, and lifestyles.
It's a good idea to explore a few of these top-performing pages in detail and figure out why they're resonating with your target audience.
What topic/business is the page related to? Which type of content are they sharing? Can you take inspiration for any of your own organic/paid messaging?
Spend a bit of time browsing these popular pages and building a clearer picture of your target audience. This is a direct insight into the interests & hobbies of your customers, and leveraging this data can enable you to launch a more relevant, engaging ad campaign.
Step 4 – Discover additional insights around location and language, activities, and devices
The Facebook Audience Insights tool isn't just about Facebook page likes, either.
You can also start to analyse the locations and behaviours of your target audience, improving your understanding of your customers even further.
If you click on the 'Locations' tab, you'll be able to explore details for the Top Cities, Top Countries, and Top Languages for your target audience. If you're an international advertiser, this is highly valuable data that can have a major impact on your marketing strategy, creative assets, and targeting priorities.
You can even look at the highest-ranking countries for different interests by opening a new Facebook Audience Insights tab, entering a specific interest, and hitting 'Top Countries.'
Keen to learn more about the behaviours of your target audience? No problem.
Click the 'Activity' tab of the Facebook Audience Insights tool. From here, you can open the 'Frequency of Activities' menu to see how your customers engage with Facebook pages, or the 'Device Users' tab to understand their preferred devices (e.g. mobile device model.)
While none of these individual insights may completely revolutionise your Facebook marketing strategy, every single piece of information contributes to a clearer picture of your target audience.
It could be a new product angle based on customer interests, a geo-fencing tactic based on location data, or a targeting adjustment based on demographic insights. Small changes can make a big impact on campaign performance, and the brands that truly understand their target audience are usually the ones that succeed.
Plus, using the Facebook Audience Insights tool isn't a one-off occasion.
You can return to the dashboard whenever you want to refresh your memory, input new audience data, or test a theory. Understanding your audience is an ongoing process!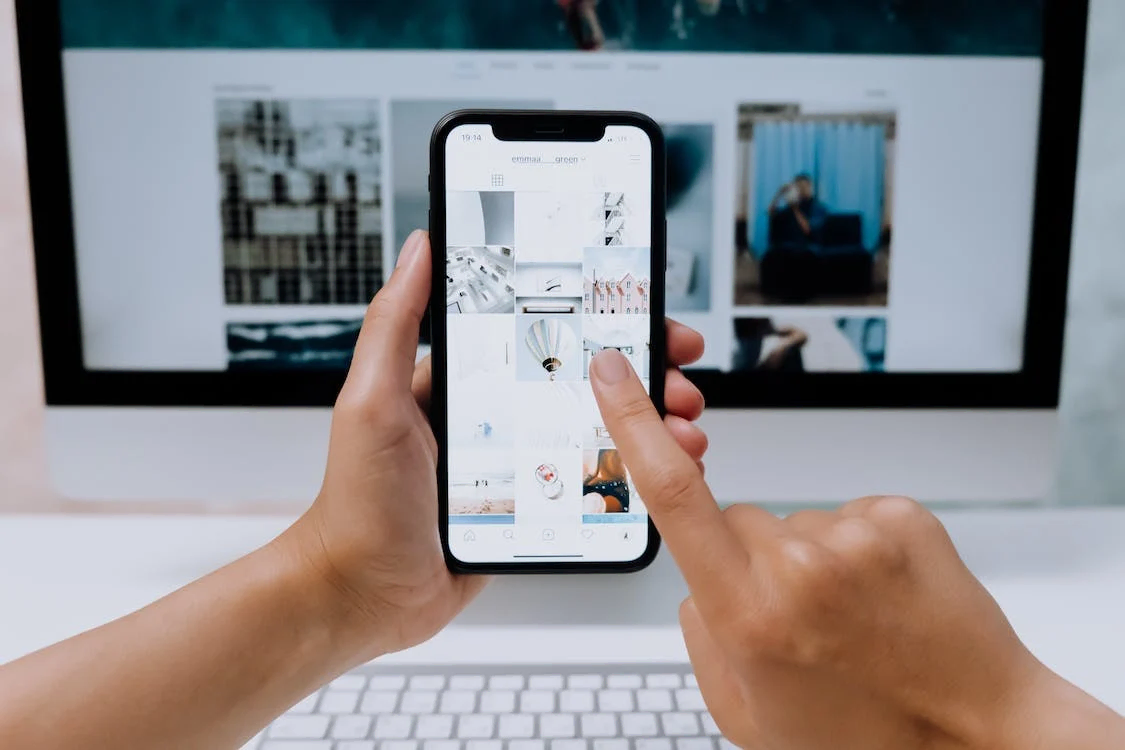 How to save audiences in Facebook Audience Insights
Want to save a target audience in the Facebook Audience Insights tool for later reference?
Good news – it's super easy.
To save your target audience, just hit the 'Save' button at the top of the page. Give your audience a memorable name, and click 'Save' again to confirm.
Your audience will now be saved in the Facebook Ads Manager 'Audience' section.
Using your target audience to get started with Facebook ads
Now that you've gathered all of this valuable audience data, let's explain how you can start using it to drive tangible results.
First, open your saved audience in the Facebook Audience Insights tool – hit the 'Create Ad' button in the top right corner of the screen.
(Note – you'll need at least 1,000 individuals in your target segment to create an ad, so make sure you haven't narrowed down your audience too much.)
From here, you begin to create a campaign as you normally would in the Facebook Ads Manager. The Ads Manager will automatically populate targeting details based on your saved audience.
To ensure you're making the most of your audience insights during a campaign, remember to:
Tweak your ad targeting and follow what the data is telling you!
Experiment with different creative messages based on audience interests.
Balance quality with quantity. While you may have built a relatively small, highly-targeted audience in the tool, that doesn't mean you can't run this alongside larger audiences to drive scale.
Revisit the Facebook Audience Insights tool to ensure you're using the latest data.
By following these best practices, you'll be able to maintain a solid understanding of your target audience and adapt your strategy accordingly.
The Facebook Audience Insights tool is an extremely powerful asset for Facebook advertisers.
Whether you're looking to build a new audience from scratch or learn more about your current audience, Facebook Audience Insights can provide you with valuable data to inform your tactics.
If you can shape your targeting strategies and creative messages around your audience's social media behaviours, you'll be in a strong position to maximise conversions.